Why such a result?
Mainly due to the former president Bronisław Komorowski's weaknesses. He wasn't particularly able at mobilising his own supporters to go to the polling stations in contrast to his opponent. It's enough to say that it was Andrzej Duda, the conservative challenger in Poland's presidential election, who really forced Mr Komorowski to initiate significant changes in the country two weeks before defeat. Such dynamics could only be observed with embarrassment.
But how did Duda gather his more than 50%?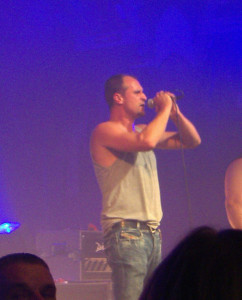 When Mr Komorowski still had 60% of votes in the opinion polls, the biggest problem for Mr Duda was his over 50% negative electorate. Why some of these voters come to Mr Duda in the end? They were brought by Paweł Kukiz, an ex-rock musician who garnered 20 percent of the vote in the first round. First he took voters away from Mr Komorowski who experienced a prestigious failure. In the second round both politicians divided these voters among themselves unevenly however (60:40). Mr Duda received just enough to win. The youngest and the oldest – the typical electorate of change – voted for him. The former as they can take a risk. Voters aged 25-49 are hostages to status quo and can't allow for sudden changes; they have families, small children, loans – they need stability. The oldest can afford following their own views without looking at welfare issues usually already settled for better or worse. Mediocrity and dismay with status quo were enough to support a candidate resembling a facial composite. He didn't associate with anything and couldn't bring any associations. Perhaps it's good for him since even the great SKOK scandal (irregularities were detected in SKOK Wesoła cooperative saving and credit union. Losses incurred by the institution were estimated at PLN300m) wouldn't stick to him. Neither did Jarosław Kaczyński.
The institution of the president has dropped to a second tier
Is this a trend that ever less meaningful politicians become presidents? Mr Komorowski was an important politician of PO [Civic Platform] but he wasn't the leader. Mr Duda wasn't just not the leader but in perception of his party and that of the public opinion he was a nobody. It looked as if the party had bought him on eBay. One can wonder now: Did PiS [Law and Justice, Poland's main opposition party] believe the elections to be lost so they presented Mr Duda or did they present Mr Duda as he gave the highest probability of victory? This is not a meaningless question. Therein lays the answer to the limits of possible emancipation of Andrzej Duda.
Duda did not thank Kaczyński. Impolite?
Presidential candidate of opposition party Law and Justice (PiS) did not forget to thank Komorowski but forgot the head of PiS? It's hard to imagine this being a coincidence. You might say: Jarosław Kaczyński, the conservative leader of PiS, is not leaving his place of hiding since this is not the end of elections. There are still parliamentary elections ahead of us in October. However the whole speech by Mr Duda has shown he wants to model after Aleksander Kwaśniewski (President of Poland 1995-2005) creating a balanced autonomous centre of governance. Someone like that won't be the leader of a parliamentary campaign. PiS needs to be led by Mr Kaczyński, who will either leave his hiding place or will have to come up with something new.
There is one more significant change besides Duda
In this campaign PiS has scaled the most imposing hurdle on the way to power. It wasn't PO but lack of coalition abilities. Up till now PiS might have even won with PO but they still wouldn't be able to govern as, unlike PO, they would have no one to govern together with. The fall of Janusz Palikot (liberal politician, activist and businessman) and SLD (Democratic Left Alliance, social-democratic political party in Poland) as well as merging several percent of the electorate gathered around Mr Kukiz gives PiS a chance and significantly weakens PO.
There will be more Rebels
Kukiz is but another Janusz Palikot or right-wing firebrand like Janusz Korwin-Mikke. He'll stay afloat through the media cycle and then disappear. He will catch the "establishment plague" – he'll start mingling with other politicians and he'll become less appealing than the next rebel of a vote. And since, just like Mr Palikot, he'll bring random motley of people they will fall an easy prey to either PO or PiS.
Civic Platform without a leader
There is no generation of 40-year-olds in PO, as they've eliminated themselves.
Bronisław Komorowski has shamefully lost after only a single term in the office and that while he was sure of victory. In his after election speech it was as if he had switched places with Mr Duda. While the president elect said he will be the president of all the Poles Mr Komorowski was preaching going to war. In fact he's just going to retirement. It's hard to believe that Kopacz will be a good leader who after such thrashing of the government camp would lead her people to a counteroffensive. Internal party resources are thin. Fraction leaders Grzegorz Schetyna and Cezary Grabarczyk are only just that – fraction leaders. There is no generation of 40-year-olds in PO as they've eliminated themselves in scandals. There's no Paweł Piskorski, Sławomir Nitras, Sławomir Nowak. Perhaps they can get their own Duda on eBay?
What will happen to Duda?
During the campaign the pace of expenditure increase needed to fulfil the promises by Mr Duda has even outperformed the deficit counter of Leszek Balcerowicz displayed in the city center of Warsaw. It was more than the annual budget of the state becoming absurd. Mr Duda was well aware no one is going to remember that but perhaps people will believe or at least it's going to look better than promises by Mr Komorowski. To return the lower age of retirement he will need an amicable government. But to have an amicable government he would have to cooperate with PiS. In such a conundrum it's best to simply forget the promises. Most of them are unrealistic anyways. He might end up like Mr Komorowski – vanquished by mediocrity.
What will happen to Poland?
Komorowski wasn't obstructive but also wasn't particularly helpful in pushing the country forward. Is that a lot? When there's PiS on the other side many would say that's a lot. Because Poland is being pushed forward by economy, the EU, NGOs, culture but not by politicians who only pester in the media but their actual influence in miniscule. If Duda is a change that paves the way for PiS then future isn't looking bright.
Those who foreshadow a huge smouldering crater in place of the country are overreacting. It's a blessing in disguise of postpolitics one can change politicians but can't change the policy. He won't erect Budapest here as Poland isn't Hungary with imperial aspirations still alive. And PO isn't the disgraced and decimated Hungarian opposition. Jarosław Kaczyński won't revalue his alliances and won't bet on Vladimir Putin as Warsaw was under the Tsarist and not the Habsburg rule and no one will buy that anyway.
Janusz Palikot, the previous rebel, scored 10%. Mr Kukiz already scored 20%. The next one might score even higher and might break that oligopoly apart. Concurrently there might appear the Polish Podemos/Syriza which might come about from the new promising political party Razem (Together) or some other initiative. But that's a completely different story.
---
Translated by Konrad Zwoliński. Photo by Lukas Plewnia, cc, flickr.com