A Mountain Summit
The World Economic Forum's Annual Meeting took place from 22 to 25 January 2019 in the Swiss mountain resort of Davos. It was attended by the world's major business and political elite, as well as representatives from international organisations including the IMF, UNFCCC, UNHCR, ILO, WTO, NATO, OECD, and many others.
This year's theme was Globalisation 4.0: Shaping a Global Architecture in the Age of the Fourth Industrial Revolution, 'fourth industrial revolution' being Davos lingo for the rapid technological advances expected to transform society over the coming years. One recurrent element of the debate was whether job losses caused by automation might fuel or exacerbate a nationalist backlash. This would be a threat to the globalised neoliberal order that is the heart and soul of Davos – probably why executives refused to disclose how much money automation was saving them. But the point is that we are already witnessing this kind of nationalist backlash, thanks to the inequality engendered by that same neoliberal order, not by globalisation per se (in the sense of global connectedness). In 2018 the world's wealthiest eight billionaires had as much wealth as the bottom half of the global population or some 3.5 billion people. In 2016 it was the 62 wealthiest billionaires, and in 2010 more than 300. The myth of trickle-down economics has been replaced by the reality of vacuum-up economics – up all the way to the Davos summit. And besides, Davos can hardly claim to offer opposition to nationalist fanatics when its keynote speakers this year and last year were Jair Bolsonaro and Donald Trump respectively. Yet one gets a measure of the dire predicament of unbridled neoliberalism when it is referred to (albeit often indirectly) at even this bastion of the world's capitalist elite. "This fourth wave of globalisation needs to be human-centred, inclusive and sustainable," says Klaus Schwab, Founder and Chief Executive of the World Economic Forum.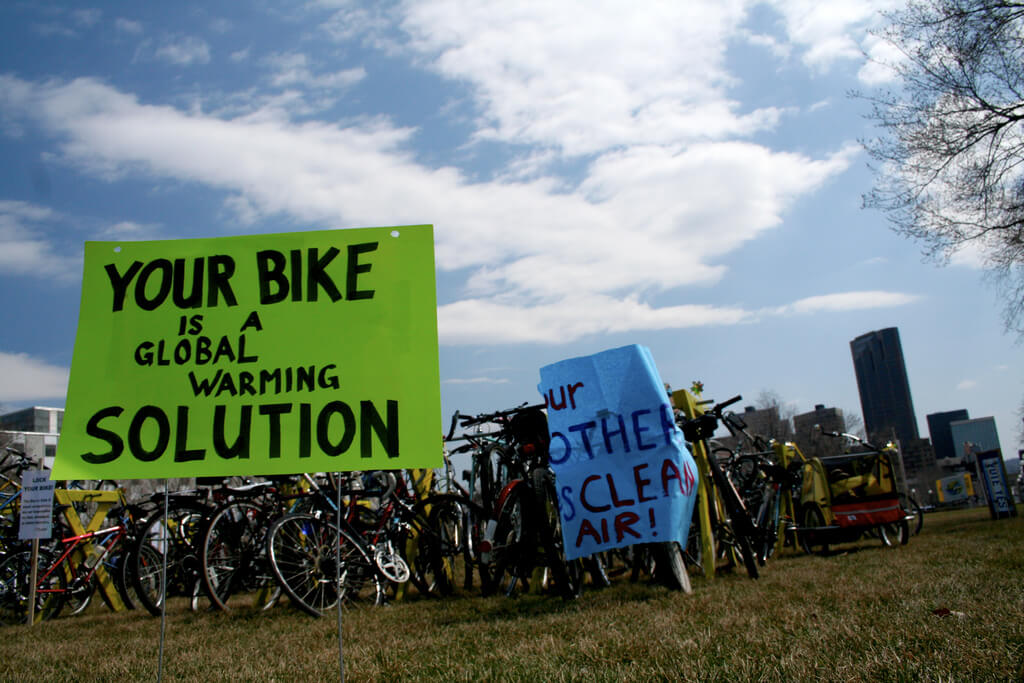 The fight against climate change and environmental destruction were also high on the agenda. Global inequality plays a pivotal role here as well: a hundred or so corporations are responsible for 71% of global carbon emissions and the wealthiest 10% of the global population for 50% of consumption emissions. Many of them were sitting in Davos, and talking about what can be done to reduce emissions. But the planet cannot wait. And as Karl-Petter Thorwaldsson, President of the Swedish Trade Union Confederation, observed, "if those who have already fallen behind also have to bear the cost of transition, there is an imminent risk that we will fail in this historically important task".
"We are entering a period of profound global instability brought on by the technological disruption of the Fourth Industrial Revolution and the realignment of geo-economics and geopolitical forces," Klaus Schwab explained in his opening address. Perhaps symbolic of this global instability that we are witnessing – and of the economic and political forces that led up to it – was the absence from the forum of several major world leaders including Emmanuel Macron (France), Theresa May (UK), Narendra Modi (India), Donald Trump (US) and Ji XinPing (China).
Neoliberalism and its Discontents
Focusing for the moment on the three major western absentees (though parallels could be drawn also for the other two): all three were prevented from attending by the exigencies of certain domestic crises playing out in their countries – Macron by the Gilets Jaunes, May by the Brexit tussle and Trump by the government shutdown he ordered to push his wall project along the Mexican border. Three different situations specific to the respective countries – but all ultimately traceable to the rise of inequality being witnessed in almost every OECD country, thanks to decades of neoliberal policies like government austerity and privatisation of essential public services. Inequality has fuelled distrust, discontent, and a nationalist backlash.
Donald Trump was elected on a wave of anti-establishment fervor in the wake of increasing inequality, the anger he could exploit and deflect towards the easiest and most vulnerable target: immigrants. Interestingly, a substantial part of a typical demographic (mid-western, white, working class, mostly male) that voted for Trump in the national election voted for his ideological opposite, Bernie Sanders, in the Democratic primaries. This was a protest vote against the elite establishment represented by Hillary Clinton.
Brexit was sparked by a similar misguided nationalist backlash against inequality. Decades of not only Conservative rule, but also Tony Blair's New Labour, left the UK with two alternatives: Tory or Tory-Lite. Likewise in France, this phenomenon can be ascribed to not only successive conservative governments but also to the neoliberal shift of the PS (Parti Socialiste) under François Hollande, a tendency amplified by Macron's tax breaks for the rich, ignoring low-income groups feeling the crunch that was further exacerbated by a hike in oil prices. This is a country where the top 1 percent's share of GDP growth in the last decade was larger than that of the bottom 50 percent. The figurative fuse was lit and the powder keg would explode at the next provocation – namely the fuel tax, low-income families being hit hardest by both the price hike and the tax as they spend a disproportionate share of their incomes on fuel and transport. At the same time, many industrial sectors were exempted from taxation. Mirroring the developments in the US, the UK and a host of other western democracies, was the increasing popularity of the far-right Front Nationale in France. Indeed elements of the Alt-Right have joined the Gilets Jaunes.
A similar decline is taking place in Germany, that supposed paragon of economic success and political stability. And yet – ironically – diehard neoliberals like Macron, Merkel, Rutte, and others have been viewed as leading the charge against the Alt-Right when their policies mostly paved the way for its rise. A new European study shows that individuals whose income has grown less than others more often support far-right parties.
Climate Change: Polluter Pays, not the Precariat
A carbon tax will be imperative for meeting climate goals. It is, however, crucial – and entirely possible – to design it in a way that is both equitable (redistributing the revenue as a dividend to all citizens) and efficient (covering all GHG emission sectors). The French fuel tax is neither. Experts like former NASA scientist James Hansen have been urging governments to adopt a Fee & Dividend scheme for years. Under this scheme, low-income groups receive more than the tax they pay, while rich individuals and corporations (typical high emitters) pay more than they get back. But governments in Europe and elsewhere have instead adopted the Cap & Trade approach under pressure from powerful industry lobbies and financial services (which profit the most from emissions trading).
DiEM25's Policy Programme and European Spring's New Deal for Europe  propose a series of measures for a 65% reduction in Europe's GHG emissions by 2030, substantially more ambitious than the existing commitments of 40%. See also our news article COP24: Another Climate Cop-Out. The measures include a pan-European carbon tax with the revenue deposited in a citizen's fund collectively owned by the public and redistributed each year among all citizens as part of a Universal Citizens' Dividend.
Countering the Neoliberal Agenda
The proposed Universal Citizens' Dividend is derived from multiple components: a portfolio that includes assets purchased by central banks, a percentage of capital stock from initial public offerings (IPOs), and revenues from intellectual property rights, based on the philosophy that public money should deliver public knowledge, public ownership, and common wealth.
The dividend is but one of a whole battery of measures proposed in the New Deal for Europe for gradually dismantling the neoliberal agenda that has eroded Europe's most prized asset: the welfare state. Poverty, social exclusion and homelessness are on the rise in the EU, and millions of households suffer from food insecurity. Our cities and communities are being invaded by transnational corporations like Airbnb, Uber, and Amazon at the cost of local businesses, while social housing options are dwindling and essential public services like health and transport are privatised and becoming unaffordable. Bankers' bonuses continue to rise and are often higher than the annual income of an average citizen.
The proposed measures include radical municipalism and the transformation of the EU's single market (replacing its principle of free competition by one of solidarity, enabling local and national governments to re-municipalize public services), ending cash-for-citizenship, transforming corporate culture (introducing legislation to strip corporate bonuses and regulate executive pay), a jobs guarantee and workers' compact, worker ownership funds (bringing firms under partial control of workers), and providing housing security for all.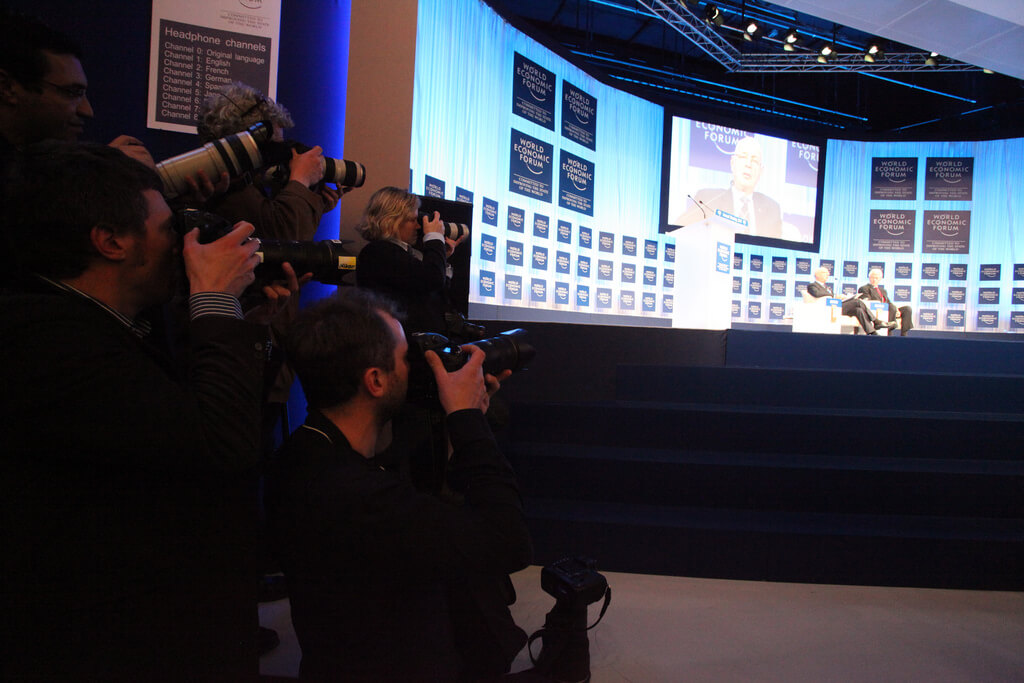 Automation, Technology Transitions and Job Losses
The NYT article "The Hidden Automation Agenda of the Davos Elite" provides excellent coverage on this issue. One report predicts that AI will eliminate 40 percent of the world's jobs within 15 years. A common argument being made by executives is that workers whose jobs are eliminated by automation can be "reskilled" in other sectors. Some experts have also predicted that AI will create more new jobs than it destroys. But a WEF report estimates that only a quarter of the workers projected to be fully displaced by automation in the next decade can be profitably reskilled by private-sector programs. The rest, presumably, will need to fend for themselves or rely on government assistance.
The uncertainty regarding job losses is compounded by the fact that – in anticipation of a nationalist backlash – all this automation is happening quietly, out of public view. Business executives in Davos declined to say how much money automation had saved them. "The choice isn't between automation and non-automation," said Erik Brynjolfsson, director of MIT's Initiative on the Digital Economy. "It's between whether you use the technology in a way that creates shared prosperity, or more concentration of wealth." These executives can choose how the gains from automation and AI are distributed, and to give the excess profits they reap as a result to workers, instead of hoarding it for themselves and their shareholders. But will they? I think most of us know the answer.
In the absence of sufficient investment and employee protection, including provisions for "reskilling" and mobility, the transition to a green economy could also involve substantial job losses, in particular from the fossil fuel and auto industries (see DiEM25 news article Clean Cars, Green Jobs). The New Deal for Europe proposes a series of measures guaranteeing jobs and reinforcing workers' rights, including a workers' compact and an all-European Work Inspection Agency to oversee employers' compliance with labor laws. Workers would have more clout within firms, including partial ownership, and can push for provisions for reskilling and other protection measures.
Reclaiming Nature
Apart from economic inequality, the other main impact of global capitalism has been the devastation of nature. Unrestricted environmental degradation is a clear consequence of unfettered wealth accumulation and growth for its own sake.
"Unfortunately, the entire economy today thrives on the destruction of nature," said UNDP chief Achim Steiner. From climate change to the loss of species and biodiversity, land degradation, and air and water pollution, our ecosystems are shot to hell.  
As David Attenborough said in his speech in Davos: our Garden of Eden is no more. The Holocene has ended. We have entered a new geological age: the Anthropocene, the age of humans.
Nature has been subjugated by the human race and an economy focused on growth, profit, and consumerism. But it can't go on. As the old joke goes: anyone who thinks you can have infinite growth in a finite world is either a madman or an economist.
The New Deal for Europe proposes radical regulation legislation and improved monitoring systems to fight pollution and enable a blue transition. The first specifically targets landfills, waste export and recycling, pollutant production and plastic pollution. The second aims at sustainable fishing and the radical expansion of marine protected areas. Fracking will be banned.
A Globalisation of Solidarity
Globalisation has served as a vehicle for runaway capitalism and the worldwide enforcement of the neoliberal mandate of austerity and privatisation. But the problem is not globalisation per se – and the solution does not lie in retreating behind national or local boundaries.
This vehicle of globalisation – in the sense of global connectedness – can be used to propagate an entirely different and more humane message and mandate, one of solidarity and common ground. Migrants must be welcomed, but at the same time, Europe must withdraw from actions and policies that aggravate conditions in their home countries, forcing them to migrate. This includes participation in economic and trade policies that exacerbate poverty, and in alliances that aid and abet violence and war. Everyone deserves the option of living a rewarding life where they choose. At the same time, migrants have invariably been an economic asset to, rather than a burden on, their destination countries. Moreover, as Yanis Varoufakis pointed out: Europe is aging. We need migrants. We need refugees.
The New Deal for Europe offers the most humane and comprehensive programme for welcoming migrants and refugees. It calls for a Common European Asylum System (CEAS) to forbid the return of newcomers to places where their human rights are likely to be violated and to ensure that detention centers in Europe are shut down, reception facilities improved, and asylum procedures eased and not outsourced to third countries. The externalization of EU borders to reduce migration into Europe (which has led to serious human rights violations) would be terminated under the New Deal. Recognised refugees and migrants would be assured freedom of movement and support for their integration and political rights, with special funding allocated to their host countries. "Fortress Europe" would be replaced by "Haven Europe" via the introduction of safe, legal and open pathways to Europe from around the world, support for family reunification and the establishment of a European Search and Rescue Operation (ESRO). And – instead of the €13 billion defence fund being proposed by the Commission – the New Deal proposes a 'Peace and Solidarity Pact' rejecting EU militarization and ending Europe's role in violent conflict around the world, including the sale of weapons.
Global emergencies like climate change call for an approach that is not only efficient but also equitable. We need to engage with the perspective of the global south – taking into account the huge differences, both in responsibility for climate change and the capacity to deal with its consequences (the principle of "common but differentiated responsibilities and respective capabilities"). All these issues are very much connected: climate change is expected to create the world's biggest refugee crisis over the next decade – a trend that, by most measures, has already begun.
In the spirit of global solidarity, DiEM25 has recently initiated the "Progressive International" to work towards common goals with like-minded people and movements across the world. To date, members include co-initiator US Senator Bernie Sanders, Barcelona mayor Ada Colau, Brazilian opposition leader Fernando Haddad, Canadian MP Niki Ashton, and PM of Iceland Katrin Jakobsdottir. Discussions are ongoing with many leaders from the global south.
Some might say this sounds like an idealistic pipe dream. But one thing the world could certainly do with right now is a generous dose of idealism. The dismissal of the idealistic as unrealistic is a self-fulfilling prophecy. It's a bit like Yanis Varoufakis said, "the danger is not that we shall aim too high and miss; the real danger is that we train our eyes on the floor and end up there." Apart from that, it is far more inspiring to aim high, to go tell a different tale on the mountain.
***
Sona Prakash is a writer and freelance researcher based in Amsterdam. Originally a theoretical physicist, her socio-political convictions led her to switch from abstract research to more socially engaged internationally oriented policy work. She grew up in India, studied in the United States, and has lived in Europe for over 20 years. She is a member of DiEM25.