UPDATE: On December 18 Mikheil Saakashvili met with the officials at the Prosecutor-General's Office in Kyiv. He refused to answer any questions. A day before, Saakashvili's supporters organized a march on the streets of Kyiv. It concluded on Independence Square where they called for Poroshenko to be officially removed from office.
December 5. An apartment in central Kyiv. Ukrainian Security Service officers attempt to arrest the former President of Georgia and head of the Odessa Regional Administration Mikheil Saakashvili who is now the leader of the Movement of New Forces opposition party. Saakashvili refuses to comply and climbs to the roof of his building to wait for his supporters' arrival. As a result, the security service vehicle, which was supposed to simply drive away, was surrounded by hundreds of protesters who, after a long confrontation with the police, finally manage to free Saakashvili.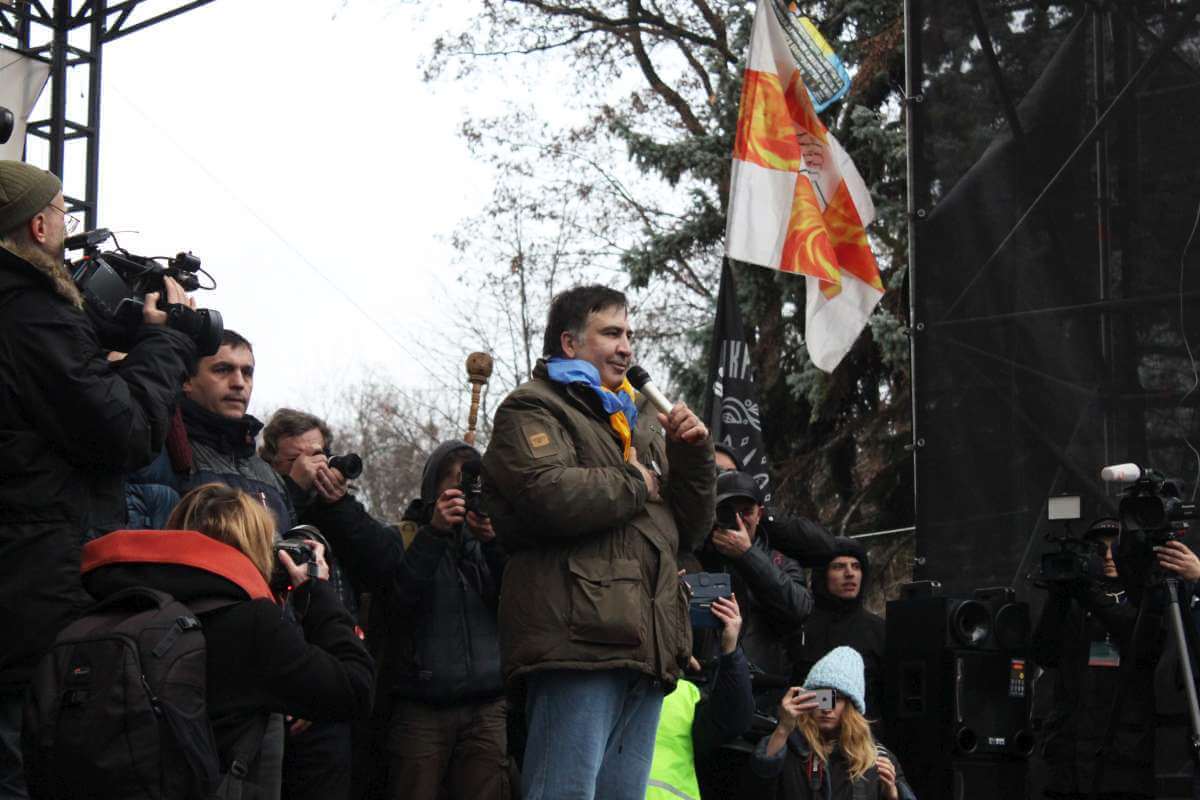 The opposition leader's supporters then marched across the center of Kyiv towards the square in front of the Ukrainian Parliament building, where Saakashvili called for people to flood the streets in favor of President Petro Poroshenko's impeachment. Meanwhile, from the parliamentary rostrum, Minister of Internal Affairs Yuriy Lutsenko accuses Saakashvili's team of preparing a coup funded by former Ukrainian oligarchs now living in Russia. According to Lutsenko, a plan to overthrow the current government, a "Russian Winter," is being implemented in Ukraine, and the protests organized by Saakashvili are only one part of this Kremlin supervized cabal.
The rescue of Mikheil Saakashvili and the march were attended by a Ukrainian Political Critique reporter, Sergey Movchan.