Free Word will open the doors of its centre at 60 Farringdon Road, Clerkenwell for the occasion and a link to the ticket reservation is provided below. For readers unable to be in London on the 16th March, a live stream will be provided and video highlights will appear on this page post-debate.
Topic / Speakers / Location / Related links / Reservation / Live stream
About the debate:
Our climate is changing, caused by what many believe to be the relentless economic exploitation of the planet's resources. What are the social, human and political consequences of these changes and how can we in Europe act together to help forge an alternative approach?
On Wednesday the 16th March, Free Word and Rethinking Economics will pose these questions to a cast of innovative environmental and economic figures, who dedicate their lives to paving the way for change and new alternatives. However, in contrast to many of the debates which focus on the matter of socio-economic alternatives, this debate will continue the approach established by Free Word in other Unravelling Europe events and look for inspiration in cultural and artistic perspectives.
With a focus on the central yet oft overlooked cultural dimensions of the problems we face, this debate will look at issues such as migration, sustainability and social justice, analysing the impact our current socio-economic models are having while proposing ways to transition to economies which are good for both our well-being and that of the planet.
If you wish to attend and participate in this debate, then you can reserve tickets by clicking here. Alternatively, if you are unable to be in London on the 16th March, then you can find out more about the live stream of this debate here.
Speakers:
Moderator:
Victoria Waldersee is a co-project manager of Rethinking Economics' Economy project.
Participants:
Nick Hunt is a writer, journalist and storyteller, who works for The Dark Mountain Project.
Johanna Nyman is the president of the European Youth Forum.
Kate Raworth is a socio-ecologically focused economist, who currently works as a senior visiting research associate at Oxford University's Environmental Change Institute.
Stewart Wallis is the former executive director of the New Economics Foundation [NEF], where he worked from 2003-2016.
Yuan Yang is a poet, translator, economist, journalist and campaigner, who currently writes for the Financial Times as their Beijing economics correspondent.
Debate series and support:
This debate takes place with the kind support of Fritt Ord and the European Union's Europe for Citizens Programme and is one debate of many taking place as part of an international series of debates on the same theme in cities around Europe, including Barcelona, Bratislava, Brussels, London, Sofia and Warsaw.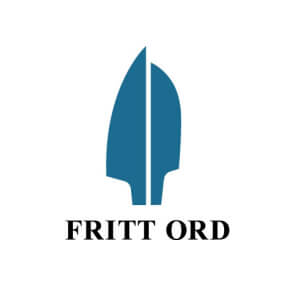 Partners and programmes:
Rethinking Economics:
Rethinking Economics is an international network of students, thinkers and citizens who come together to demystify, diversify and invigorate economics.
Unravelling Europe:
This event is one of many in Free Word's new Unravelling Europe programme. This programme focuses on the increasing fragmentation of Europe against a backdrop of anxiety and fear and looks at how this dynamic threatens the conditions and values that underpin our open, democratic societies. Putting artists at the heart of the discussion, Unravelling Europe sets out to ask: why is this so, what are the consequences and how might we act to counter them?
To find out more about Unravelling Europe and the series of events which it comprises, visit Free Word at:https://www.freewordcentre.com/blog/2016/02/unravelling-europe/
Reservation:
Standard tickets cost £5, with concessionary tickets available at £3. A maximum of 10 tickets may be purchased per group and visitors should be aware that this event will be being recorded.
Click here to proceed to ticket reservation for the debate.
Live stream:
This debate will be live streamed, with a stream appearing on the Time to Talk homepage on the evening of the debate. Alerts and further information about the live stream will be made available via our Facebook and Twitter accounts.
Location: