Entry for this Bulgarian-language debate is free and it will take place in The Red House's Red Hall at 15 Lyuben Karavelov Street, Sofia. For people unable to be in Sofia in June, this debate will also be being live streamed, with a video of the live stream appearing on the Time to Talk website on the evening of the debate.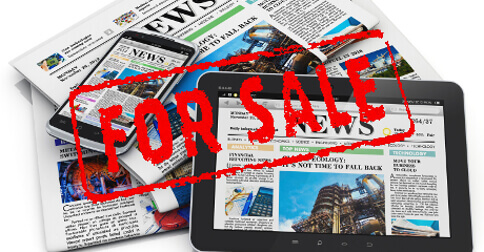 About the debate:
One of the biggest challenges facing freedom of expression in the Bulgarian context is the unclear ownership of many media outlets. The financial dependencies of many Bulgarian media platforms and their conversion into tools for discrediting opponents has led to a sharp decline in the standard of the media scene. This has been reflected in various indices on the state of freedom of speech and press freedoms, with Bulgaria's standing plummeting in the past decade.
Typically, the decline of the Bulgarian media scene has been characterised bythe tabloidisation of the press, by a rise in infotainment broadcasting and in the transformation of many media outlets into quasi-political actors. Therefore, this debate will look both at whether the financial dependence of private mediaoutlets risks transforming journalists into pawns in the hands of political and corporate monopolies and at how this whole environment encourages low quality journalism.
The panel's analysts will focus on the traps which await media outlets in hidden financial dependencies. What has happened since the bankruptcy of theCorporate Commercial Bank? What are the implications of eradicating the difference between criticism and and blackmail and shaming? How do media monopolies come about and how are they maintained? How much difference is there between poor quality and sloppy journalism and censorship in terms of its impact upon the information in circulation? And, how are falling journalistic standards becoming a threat to media freedoms and the right of citizens to be informed?
Speakers:
Tihomir Bezlov is a leading expert in criminal research and a senior analyst at the Centre for the Study of Democracy.
Nikoleta Daskalova is a media studies researcher and the coordinator of the Media Monitoring Lab at the Media Democracy Foundation in Sofia, Bulgaria.
Nikolay Stajkov is a former journalist and the founder of Chitalishte.to and the protest network movement Protestna mrezha.
Nikolay Stoyanov is part of the KTB Files team and has been a financial journalist at Capital for the last ten years.
Live streams:
This debate will be live streamed, with a stream appearing on the Time to Talk homepage on the evening of the debate. Alerts and further information about the live stream will be made available via our Facebook and Twitter accounts.
Event series:
This debate takes place with the support of the European Union's Europe for Citizens Programme and is one debate of many taking place as part of an international series of debates on the same themes in cities around Europe, including Barcelona, Bratislava, Brussels, London, Sofia and Warsaw.
Location:
***