Sex Work Polska, coalition on the rights of sex workers in Poland, and the International Committee on the Rights of Sex Workers in Europe (ICRSE), regional network bringing together 95 organisation led by or working with sex workers in 31 countries in Europe and Central Asia, Foundation for Social Policy Prekursor (Fundacja Prekursor), Political Critique (Krytyka Polityczna) and Kampania Przeciw Homofobii would like to invite you to this public seminar to reflect on the situations of sex workers in Europe and Poland.
The seminar will take place in Krytyka Polityczna headquarters in Warsaw (ul. Foksal 16) on October 30th, 4:00 – 7:00 pm.
Sex workers across the region are facing high levels of stigmatisation, human rights violations, violence, invisbilisation and exclusion from the public sphere. They live and work in precarious and dangerous conditions and are subjected to discriminatory treatment in many institutional contexts. The reasons for this are the criminalisation of sex work, repressive migration laws, discriminatory legislation on sexual orientation and gender identity, and structural violence maintaining economic and gender inequalities.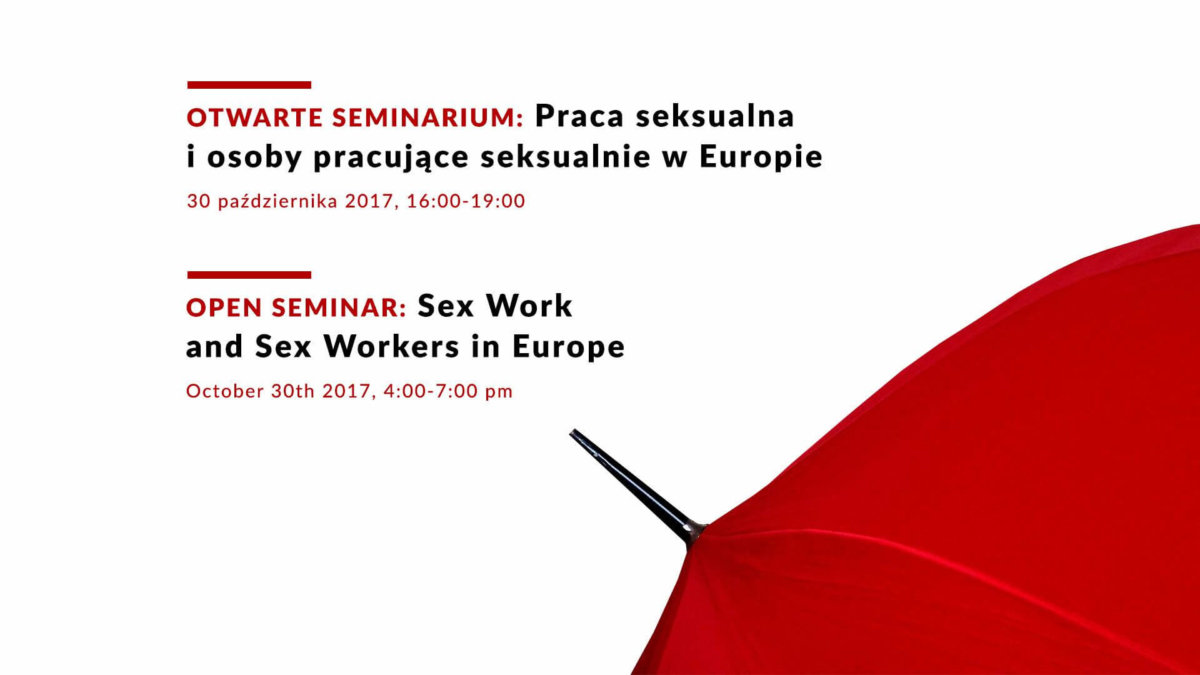 Whilst considered a vulnerable population, solidarity and support from other communities or social movements is often rare or nonexistent. Regardless of that, sex workers have self-organised against intersectional oppression and for their rights in many countries in the region for many years.
During the seminar sex workers and allies from several collectives and regional networks in Europe will discuss different realities of sex workers in Europe and share sex workers' experience of collective organisation, resistance and strategies to challenge stigma and discrimination. Speakers from different collectives and regional networks in Europe (including ICRSE and Sex Workers' Rights Advocacy Network, SWAN).
This meeting welcomes sex workers and sex workers' rights activists, LGBT+ community, feminists, trade unionists, human rights and social justice activists, and everyone interested in this issue to reflect on the possible strategies to improve situation of sex workers in Poland, build alliances and actively support sex workers' rights.
We will provide Polish-English translation during the meeting.