[dropcap]W[/dropcap]e will talk about Europe and its geopolitical status. Our continent's social and economic condition remains uncertain and leave plenty of room for interesting discussions. We'll also talk about the conflict in Ukraine and the political situation in Russia. Obviously, we will not deviate from philosophical digressions, pop culture and jokes: sometimes edgy, but always amusing.
When and where
[mark]December 20, 6PM (Saturday) [/mark]
KRYTYKA POLITYCZNA
Foksal Street 16, 2nd Floor, Warsaw
Slavoj Žižek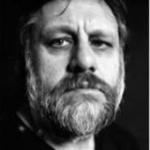 Ph.D., is a senior researcher at the Institute of Sociology, University of Ljubljana, Slovenia, and a visiting professor at a number of American Universities (Columbia, Princeton, New School for Social Research, New York University, University of Michigan). Slavoj Žižek recieved his Ph.D. in Philosophy in Ljubljana studying Psychoanalysis. He also studied at the University of Paris. Slavoj Žižek is a cultural critic and philosopher who is internationally known for his innovative interpretations of Jacques Lacan. Slavoj Žižek has been called the 'Elvis Presley' of philosophy as well as an 'academic rock star'. He is author of The Indivisible Remainder; The Sublime Object of Ideology; The Metastases of Enjoyment; Looking Awry: Jacques Lacan through Popular Culture; The Plague of Fantasies; and The Ticklish Subject. Slavoj Žižek's work can be characterized as vibrant, full of humor, blatant disregard for distinctions between high and low forms of culture and his work and presence has gathered him critical acclaim as a superstar in the world of contemporary theory.
Slawomir Sierakowski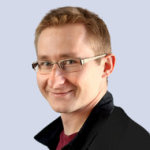 Born in 1979, Sławomir Sierakowski is a Polish sociologist and political commentator. He is a founder and leader of Krytyka Polityczna (Political Critique). A graduate of the University of Warsaw, Mr. Sierakowski has been awarded fellowships from Yale, Princeton and Harvard and from the Institute for Human Sciences in Vienna. He has written for many journals and newspapers, including The Guardian, El País, Haaretz and Die Tageszeitung and Gazeta Wyborcza. He has also collaborated (as a writer and actor) on "Mary Koszmary" ("Nightmares") in 2008, which was expanded into a film trilogy, "And Europe Will Be Stunned," by the Israeli-Dutch visual artist Yael Bartana. The work represented Poland in the 2011 Venice Biennale. Mr. Sierakowski became a contributing opinion writer for The International New York Times in the fall of 2013.
---
The debate is a part of the project "Central Eastern Europe. Transformation – Integration – Revolution".
With the support of: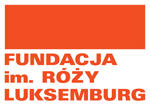 Featured image: Prof. Slavoj Zizek lecturing at European Graduate School. 2008. Copyright: European Graduate School / License Image.