A young girl with golden hair is wearing a mask with some hearts painted on it that covers half of her childish face. Adena Berisha is only 8, but she knows exactly the meaning of the mask that her mother has decided to put on her today.
"The air is very bad," she tells K2.0, before looking at her mother for approval to continue talking further. When she gets it, she continues: "I think we should plant more trees and not litter as much, so that the air is better for us."
Adena is just one of hundreds of protesters who gathered in central Prishtina at lunchtime today (Wednesday, Jan. 31) for a common cause — to protest against the air pollution that has consistently been reaching alarming levels in the capital.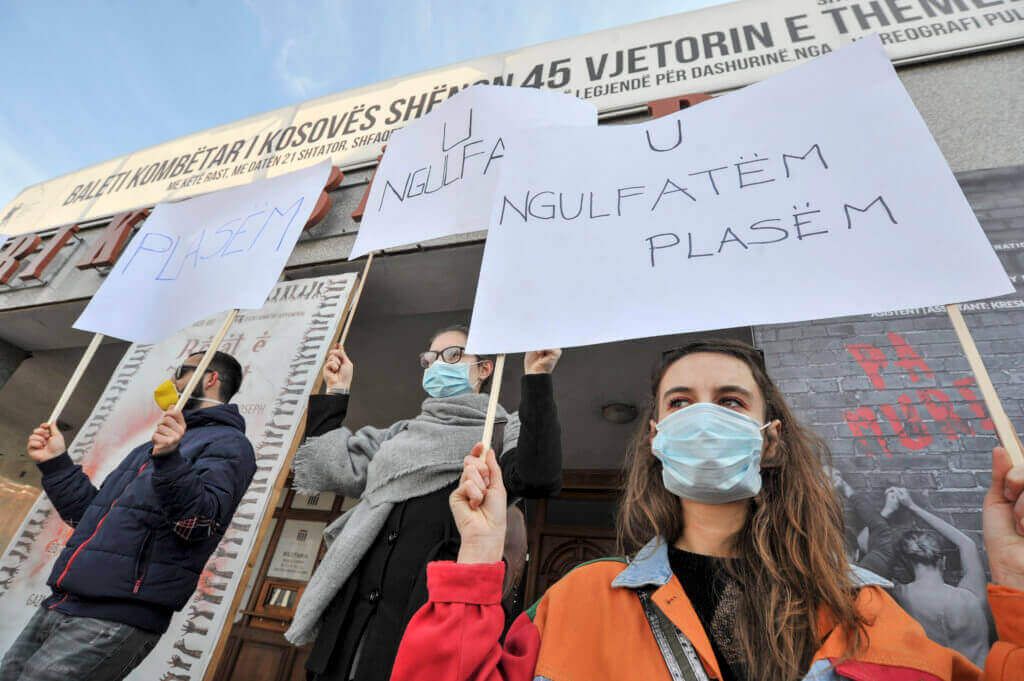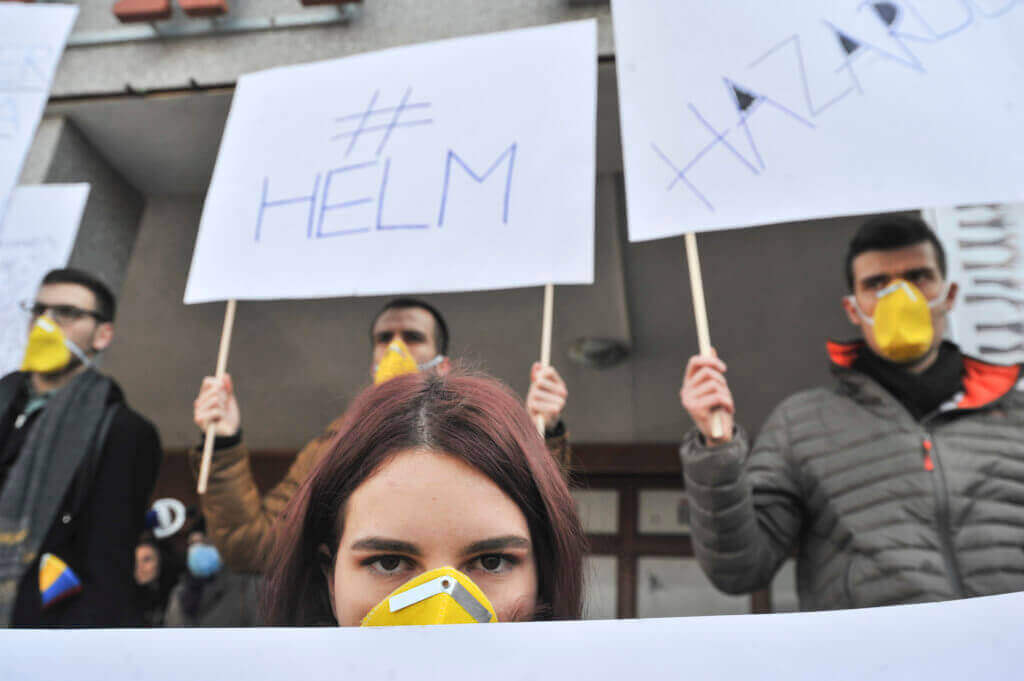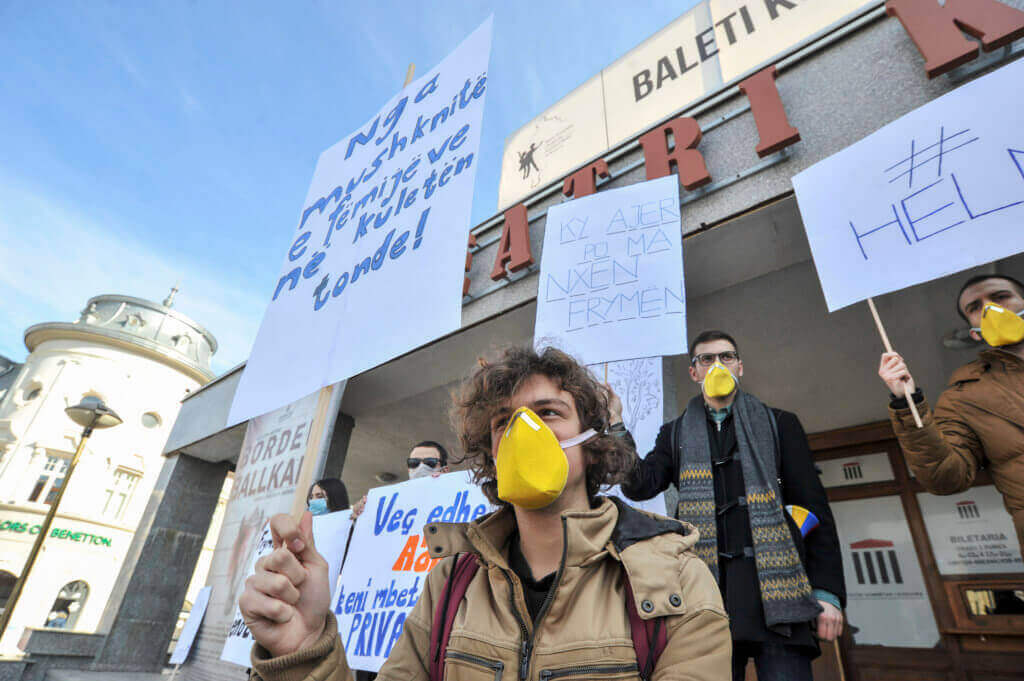 "Prishtina breathing kills," "Prishtina takes my breath away," "Help me, I can't breathe," were a few of the many messages that were presented on banners held by citizens wearing protective face masks.
Accompanied by the sound of labored breathing playing through speakers, all gathered in front of the National Theater of Kosovo urging central and local government to do more to combat deadly air pollution that blights the capital and its surroundings every year. The protest was dubbed "Hazardous," after the level of air pollution in Prishtina according to the U.S. Embassy in Prishtina's air quality measurement application.
Referring to Minister of Environment's reaction to the situation that "things cannot be solved with a magic wand," protest organizers wrote in the event's Facebook page: "So it's time for the citizens and a protest to find solutions to this dangerous problem. We, Prishtina citizens, ask that this issue be taken seriously by the Government and the Local Government. Time is running and we are not seeing any more concrete and detailed plans to solve the problem of pollution. Each one is a victim, and no one is waiting for a magic wand to the problem."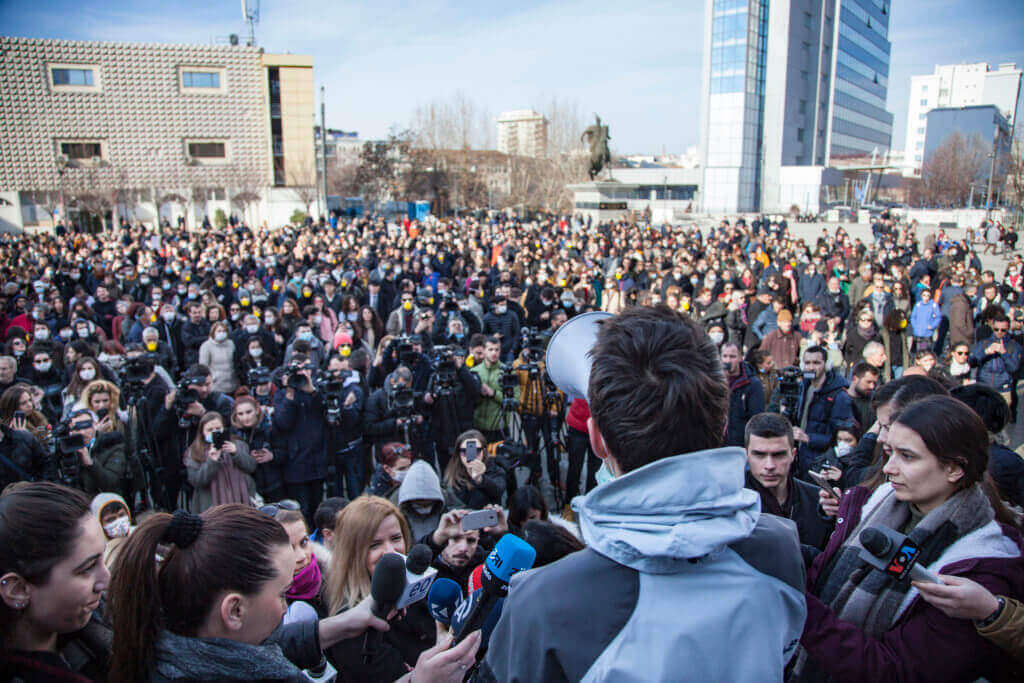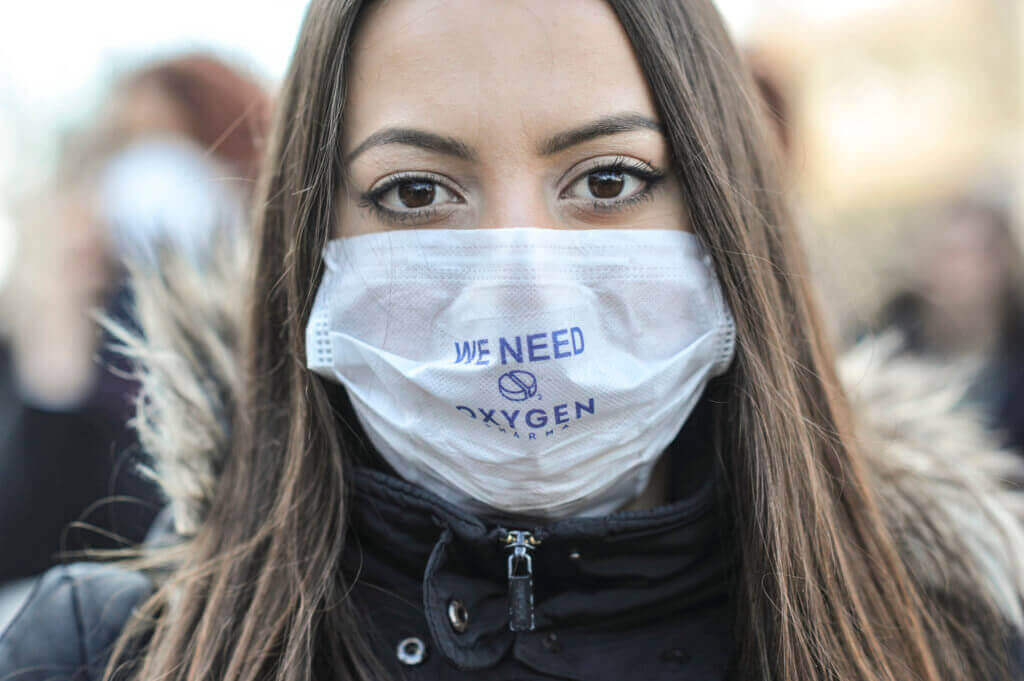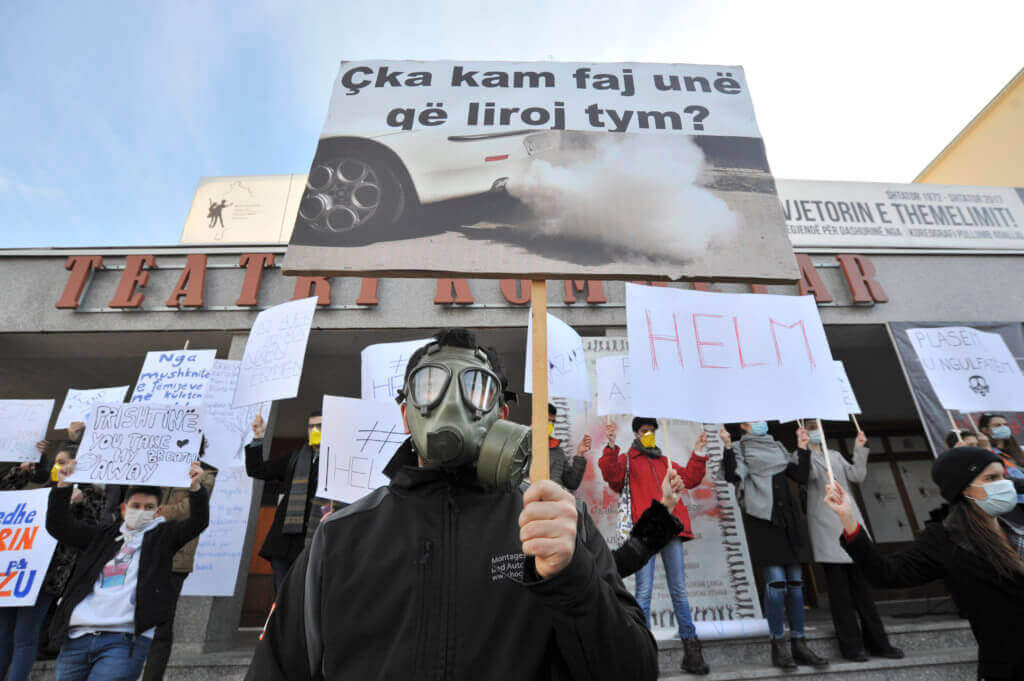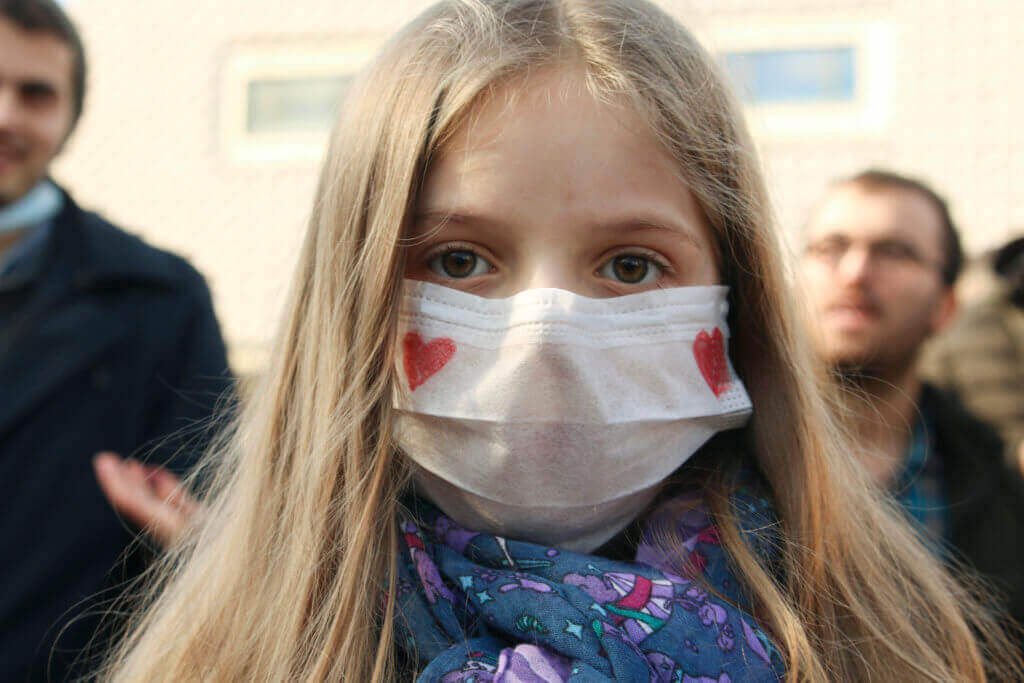 "According to data, the short term effects of pollution from particles leads to an increase in the number of people suffering from asthmatic bronchitis, chronic bronchitis, obstructive chronic lung illnesses in elderly people, cardiovascular and respiratory illnesses and cancer, as well as an increased rate of mortality and shortened human life expectancy." — National Institute of Public Health of Kosovo.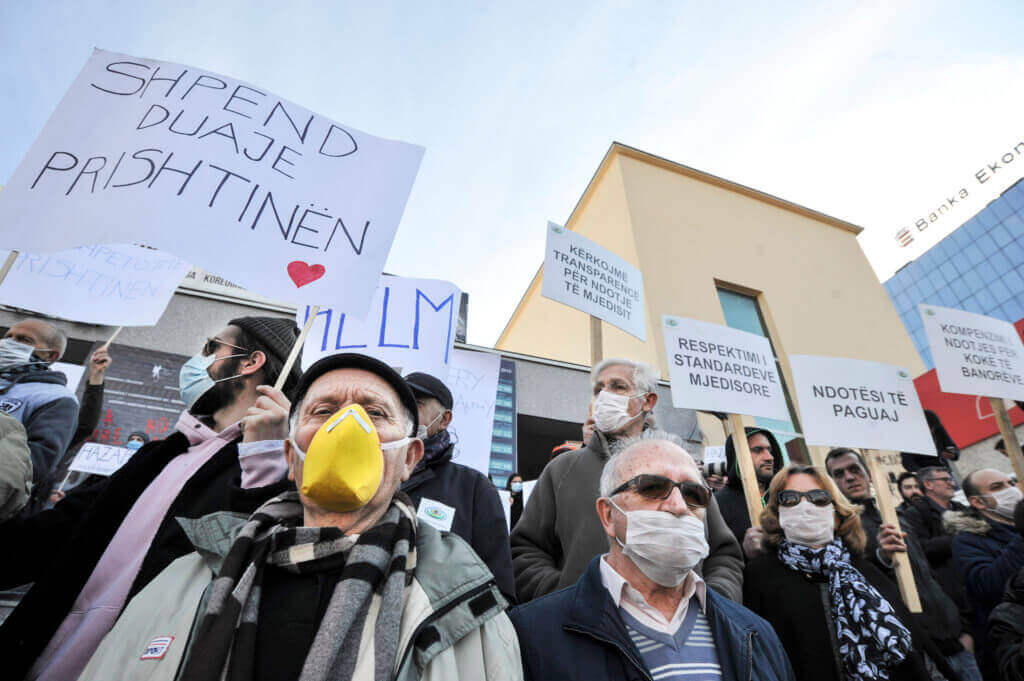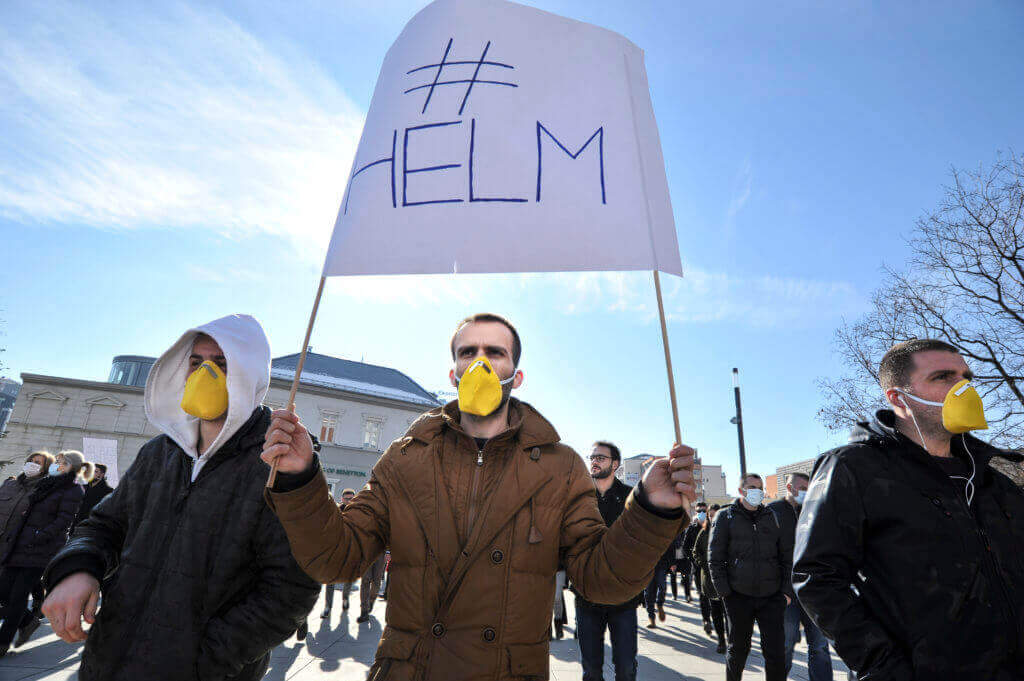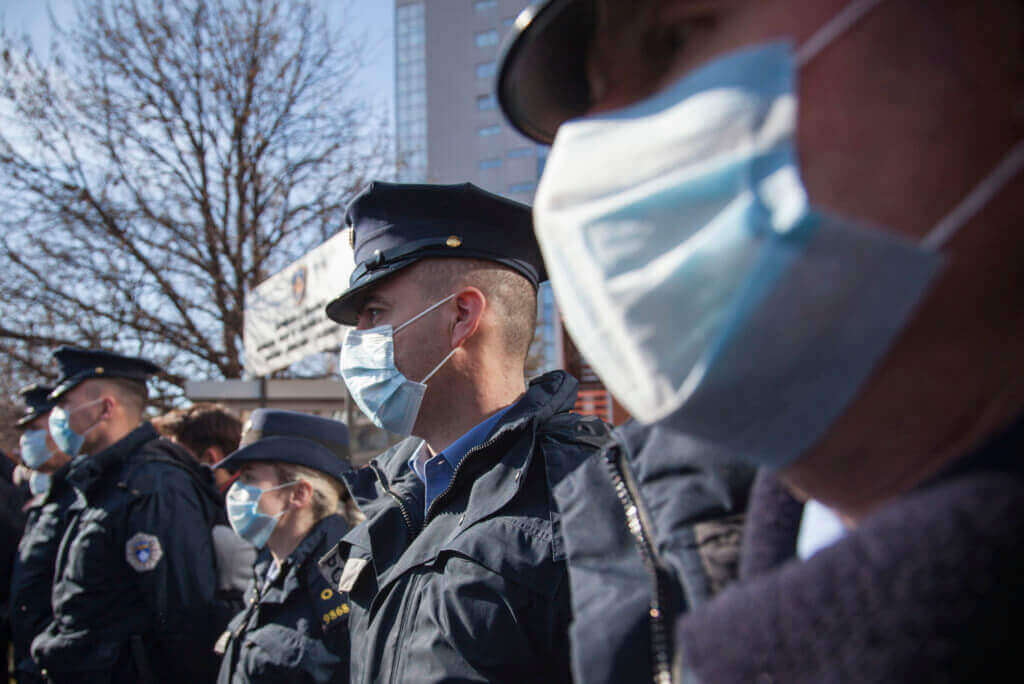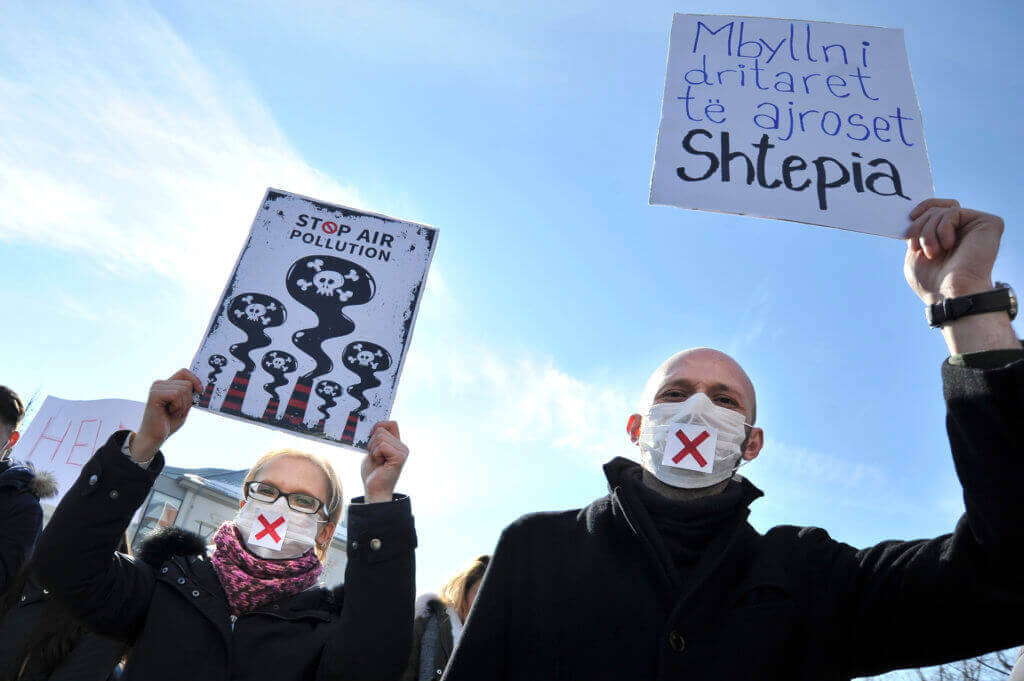 Much of Prishtina's pollution comes from the Kosovo A and B power plants a few kilometers outside the city, but it is also exacerbated by the burning of wood and coal for heating in winter as well as heavy traffic and outdated vehicles.
After meetings on Tuesday (Jan.30) between the Minister of Environment and Spatial Planning, Albena Reshitaj and the deputy mayor of Prishtina, Selim Pacolli, emergency measures were introduced in the capital from today (Wednesday, Jan. 31) in an attempt to decrease air pollution.
The emergency measures include closing the main roads in the city center for private cars between 6:00 and 22:00 and making public transport in the city free as well as banning the sale and use of coal for heating within the capital.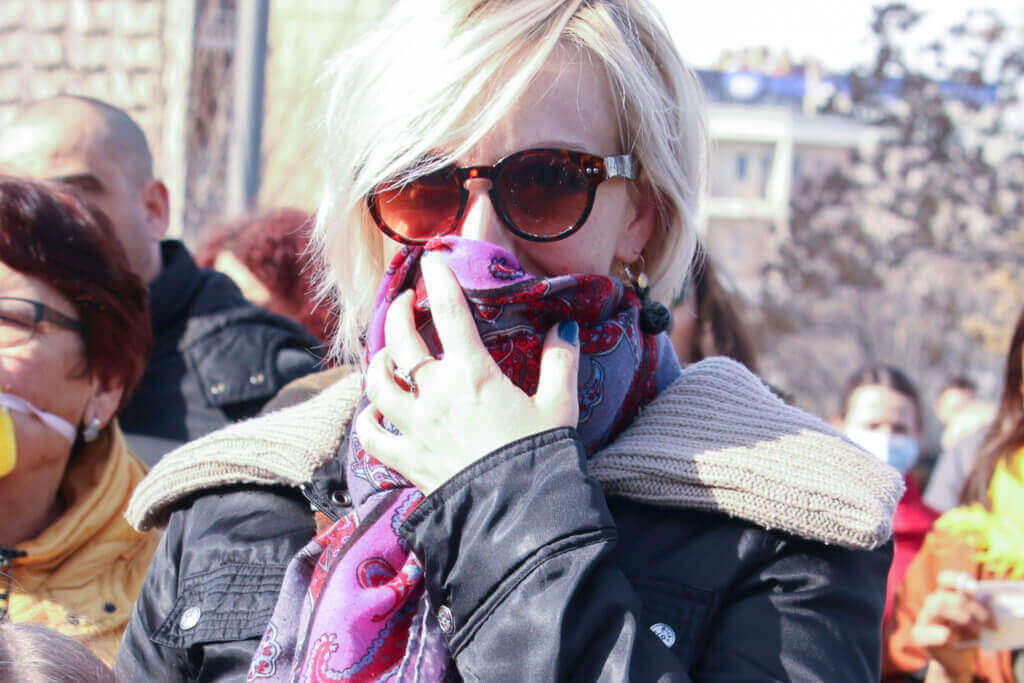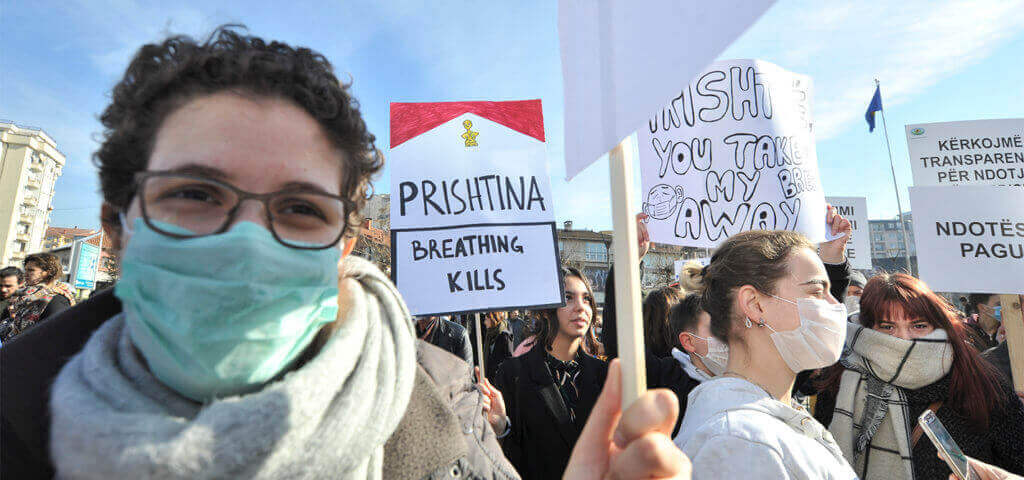 "I have come out today to fulfill my civil obligation. But we have no government … I think the ban on cars is a good thing. But we must change the filters in Kosova A and B, so as to have less pollution. The government must address this issue."
— Nexhip Shylemaja, pensioner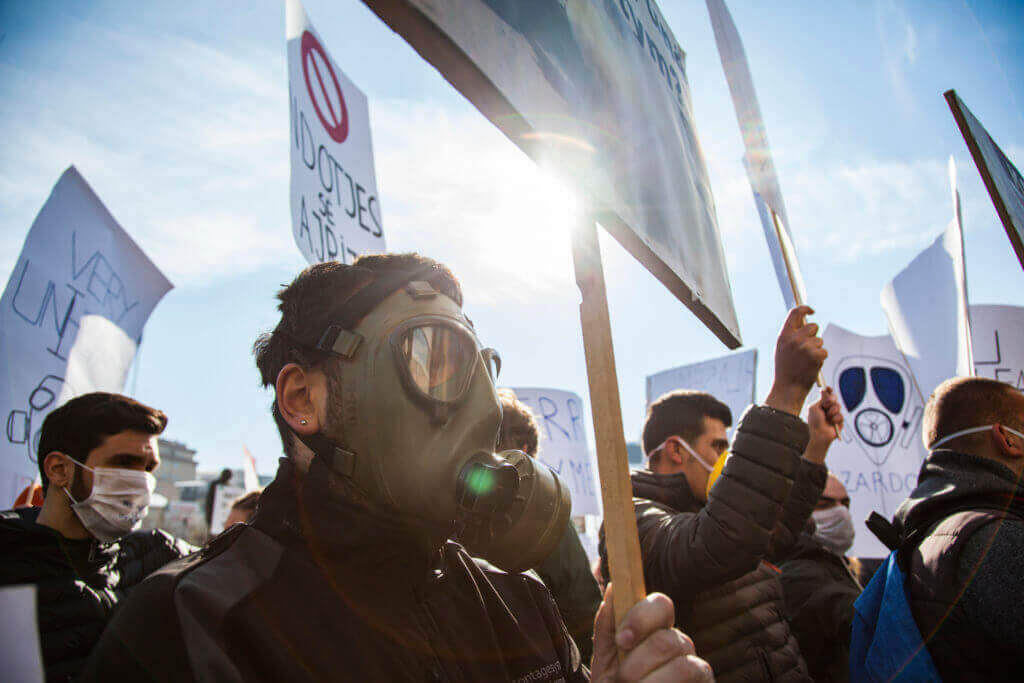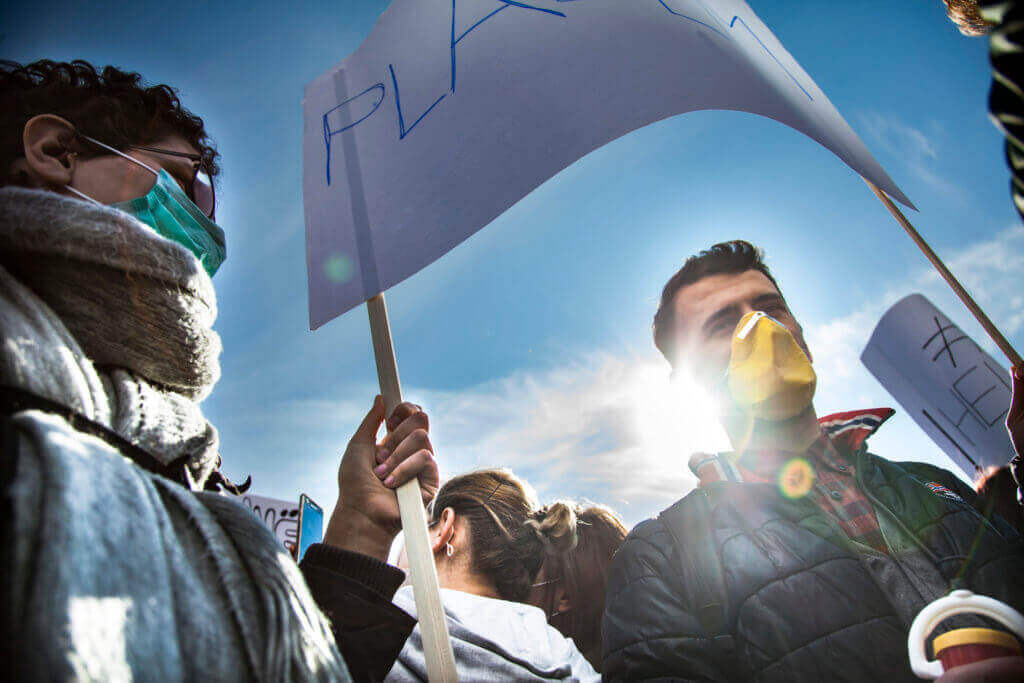 Last Monday, the National Institute of Public Health of Kosovo reacted to the high level of pollution, saying that the high level of pollution is a danger to the population's health and issued a series of recommendations.
On a strategic level it called for the urgent implementation of the Ministry of Environment and Spatial Planning's 2016 action plan on improving air quality, the implementation of national programs and joint ventures in the field of air pollution, and for oversight by the health inspectorate of daily reporting on respiratory and cardiovascular diseases by health care institutions.
Specifically, the Institute called for more rigorous inspections of air filters at the power plants and of fuel quality, increasing the number of buses using ecological fuel, putting limits on the number of cars coming into Prishtina from outside, and strengthening the technical control of vehicles.
Individuals are advised to reduce their trips outside in polluted areas, especially during morning and evening, to stay at home with windows closed and to wear scarves or masks over their mouths if they need to go out. Vulnerable groups such as those suffering from cardiovascular or respiratory diseases, children and pregnant women are particularly advised to take extra precautions.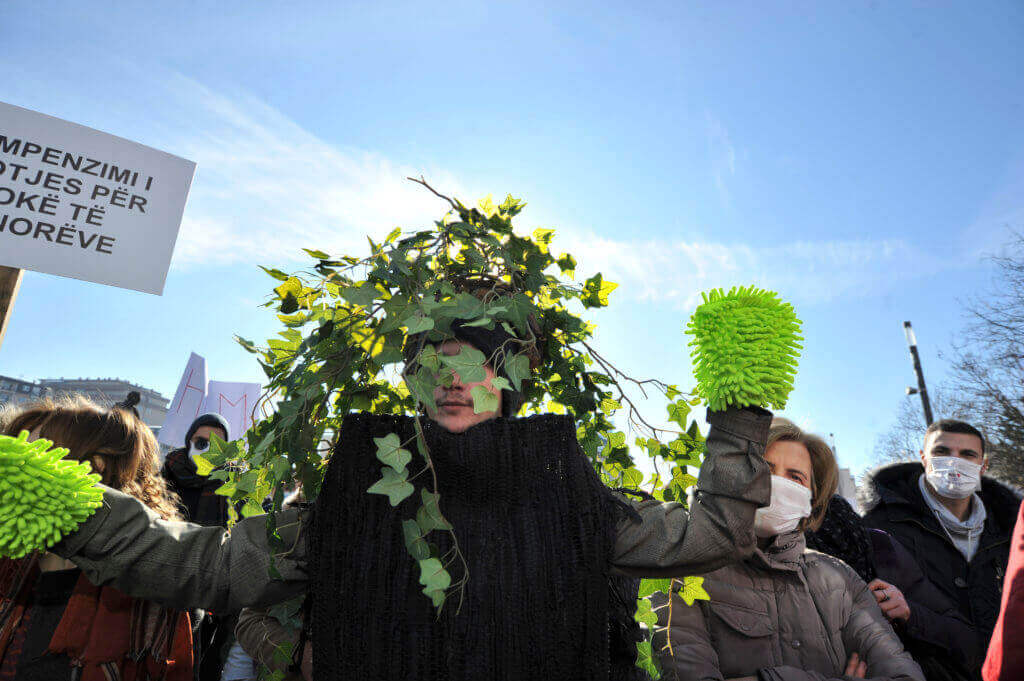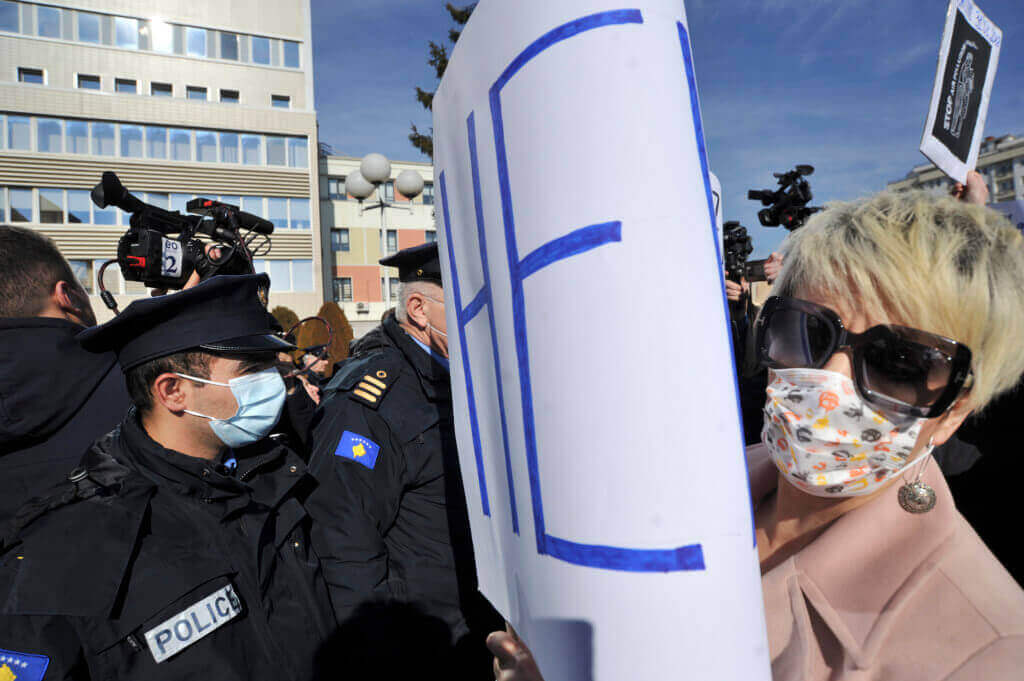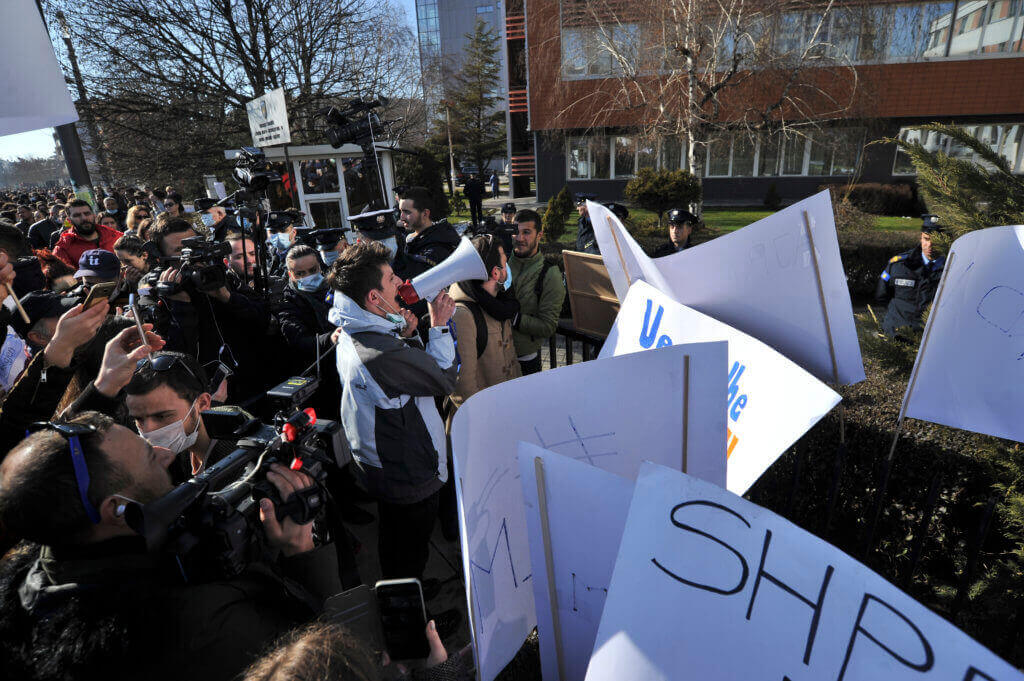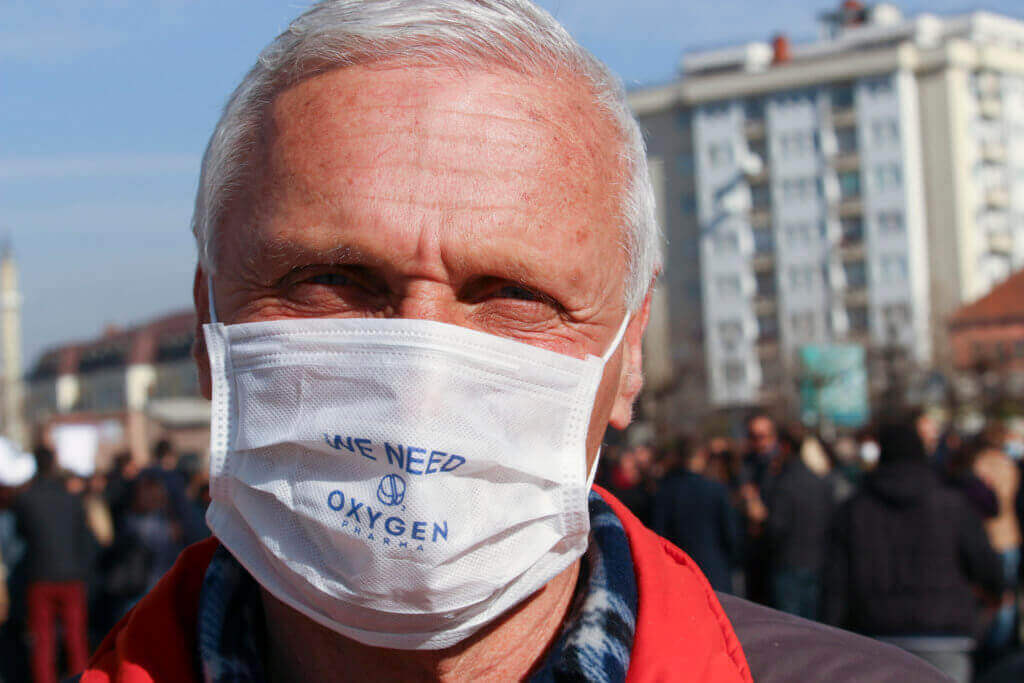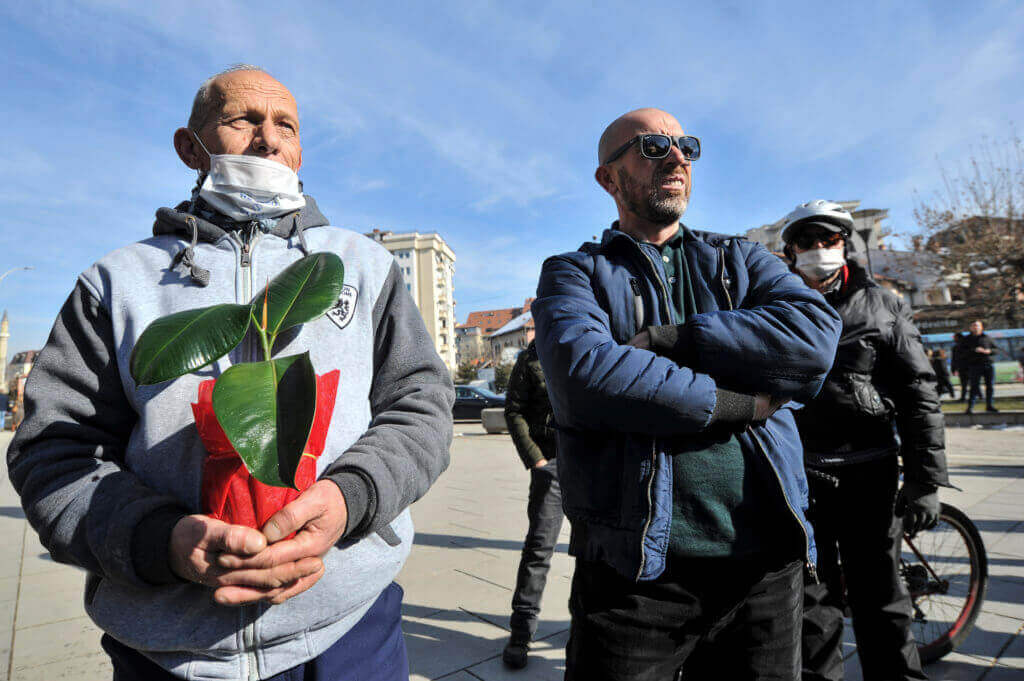 "We want clean air. Now is not the time to talk. We want people held responsible for this pollution. The [Municipal] Assembly is set to discuss air quality tomorrow. We don't want words. We want concrete actions."
— Vullnet Krasniqi, one of the protest's organizers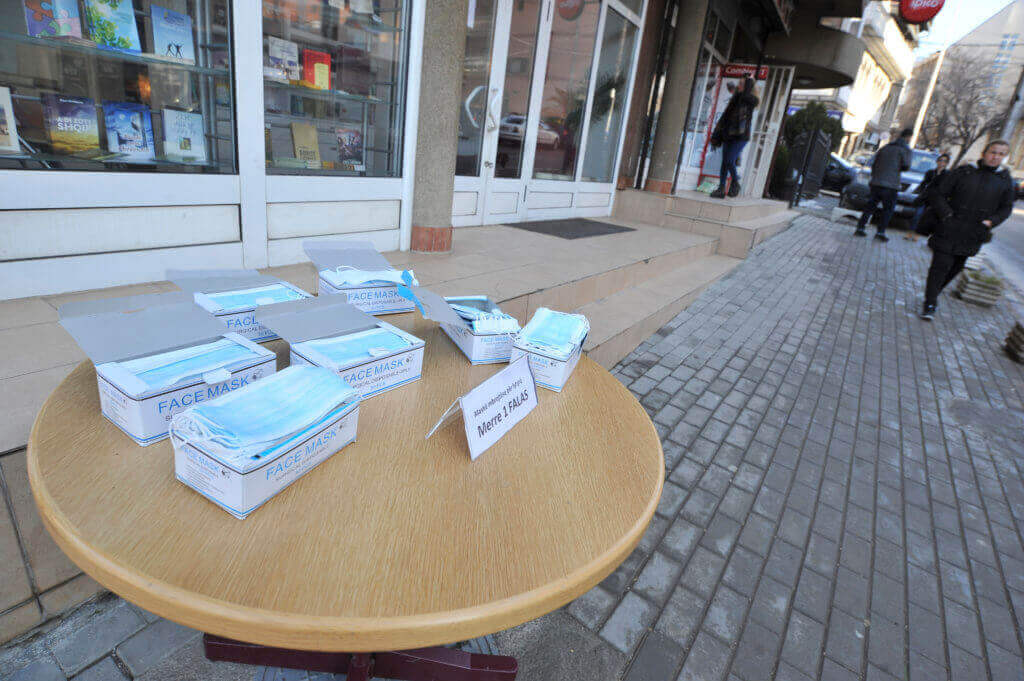 This article was first published on Kosovo 2.0.