Dear British colleagues,
You are on the left and you want to exit. And so you should, of course. While I wish the Brexit decision could be reversible, it should not be. Not because "the people have spoken", but because rules have to be observed. The "people" haven't spoken. To be sure, we have a verdict: it was pronounced by 52 per cent of registered voters. But even if we accept the construct of "the people" speaking – which is habitually abused by authoritarian leaders in our part of Europe as a rhetorical weapon against, well, the people – we must also accept that not one, but two peoples have spoken. And, as a result, two peoples emerged.
This is the inevitable side-effect of any referendum on identity, such as Brexit – Europe versus Britain First. It always generates anger, which provides fuel to the campaign, and becomes amplified by social networks. It is not merely anger targeting politicians or "elites". It is anger felt by one part of society against another. Slovakia went through a somewhat comparable experience more than a year ago, when we had a referendum campaign on "the family" (aka gay marriage): it was shocking to see the amount of hatred engendered by a subject that affects so few of our citizens' daily lives. Luckily, the referendum itself failed, but the hatred didn't disappear.
The left is failing to represent the victims of globalized capitalism, to give them their voice, to make them feel heard.
Today, it is obvious that many of the Brexit voters – especially those unemployed in Northern England or Wales and elsewhere – voted for Brexit for reasons of having no other opportunity to be heard. Now they finally achieved this desperate goal: today, everybody knows they exist. And they exist in most of our countries. The causes of their predicament are complex, but one thing is clear: the left – not just in Britain – is failing to represent the victims of globalized capitalism, to give them their voice, to make them feel heard.
My Time to Talk colleagues expressed their critique that the campaign was dominated by issues of money. I personally find it even more despicable that it was dominated by lies about money. Still, was it not immigration that dominated the campaign – was it not the migrants and their rights that served as the main argument for rejecting the Brussels elites?
We have arrived at a situation where the socially deprived segments of society are politically represented by nationalists, authoritarians, xenophobes, and fascists. The phenomenon is not new – though it may be, at least to an extent, new for Britain. And you can trust us: if something smells like nationalist, xenophobic hatred, if it looks like nationalist, xenophobic hatred, and if it sounds like it, it is exactly that. Even if there are always intellectuals, both left and right, who proclaim it cannot be as simple as that.
For the first time, someone, a British politician, Jo Cox, was murdered for the sake of supposed Britishness – a victim of the slogan Britain First. The target was not randomly picked, but carefully selected: a woman, consequently and visibly advocating a liberal stance towards refugees. The cry of "Britain First" became an incarnation of "Allahu Akbar". I cannot gloss over this murder. The perpetrator might be a psychotic man, but the atmosphere that led him to Jo Cox was real.
Let me say that I cannot sympathize with the feelings of joy, pride or satisfaction with Brexit. Unfortunately, our colleagues who declare themselves leftists and advocate Brexit do not articulate anything new and genuinely different from what the right-wing populists proclaim. I have sincerely tried to discern that difference, to discover how exactly would Brexit bring about more democracy, more justice, or better articulation of the rights of the working people, both British and migrants, which are under threat by globalization, or simply greater hope for Britain.
I found condemnations of the Brussels elites vague: more or less the same slogans we know intimately in Slovakia, where these are the mantra of the ultra neo-liberals and of fascists. Seeing you repeat their slogans, I find it utterly incomprehensible that British left-wing intellectuals and activists would embrace it all so easily, without a cast of a doubt.
The Slovak ultra-neoliberals and fascists are, needless to say, impressed and inspired by the British example. The fascist party of Marian Kotleba was the first to respond by launching a "Slexit" referendum petition. Is there no such thing as international responsibility of the left? You should be aware that the far-right groups across Europe will now seize upon their chance to fight their respective referendum battles. Have you considered this consequence of Brexit – what disintegration of Europe would mean for countries with a weak democratic tradition, or for territories that traditionally served as buffer zone – like my country? What kind of order would emerge in our region from this?
Our colleagues who declare themselves leftists and advocate Brexit do not articulate anything different from what the right-wing populists proclaim.
Czechs and Slovaks (and perhaps this is true for all the other small nations in Central and Eastern Europe) have always held a special admiration for all things British, and for England in particular. No other Western nation – not the French, not the Italians, not the Germans – enjoyed such a status in our popular imagination. There was always something unachievable in your confidence and rationality, your humour, your culture of pragmatism, of your solid, genuine decency – and your bravery. British distance from the continent appeared as cool and special. There is even a proverb in Slovak -"with the calm of an Englishman". That old-fashion cliché may not survive. It seems that, like any other nation, even the English can be trapped in the collective spasm of hysteria, in which humour and pragmatism disappear, along with decency. So now, you are us. We're tempted to say – "isn't that funny"? But this was just the first impulse. The next minute we knew: it is scary.
Marta Šimečková is a journalist and interpreter. She was editor-in-chief of Mosty (Bridges), a Czecho-Slovak weekly and together with Andrea Puková edited Fórum, a supplement of daily SME. She coordinates Projekt Forum, member of the Time to Talk network.
**
Time to Talk is a young and vibrant pan-European network of centres of debate, dedicated to stimulating discussion on the key socio-political themes of the day. Political Critique will publish a series of texts focused on Brexit and its consequences, provided by members of Time to Talk.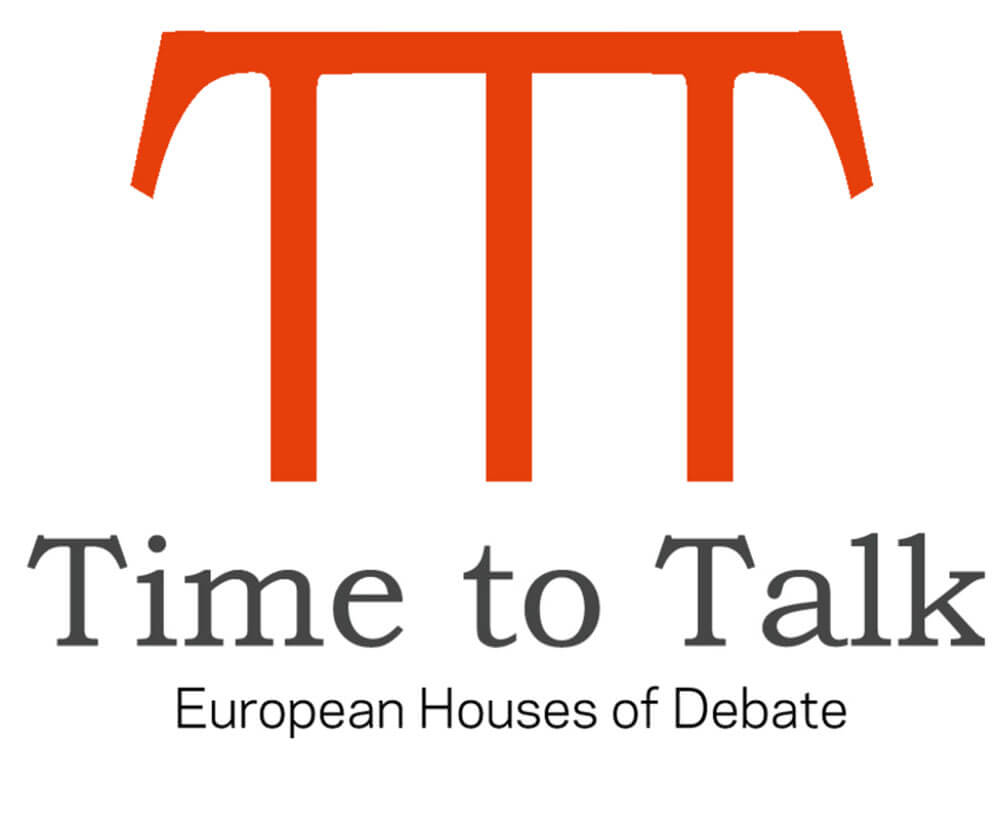 Related content
Miller: Brexit is an answer to the undemocratic developments in the EU