*This is the final part of a series, available to read here.
Eliniko has become a symbol of the many camps around the periphery of the Greek capital. It was built in the area of the former airport´s arrival hall and the several sports grounds that hosted the 2004 Olympic Games. The area has been closed recently. The Greek government have plans for it. Privatized with Chinese and Arab investments, it will soon be transformed into a luxurious holiday resort. To make space, most of the residents have been moved out to nearby Eleonas.
Landscape of the periphery
The camp is surrounded by industrial land, full of factory halls and warehouses. The sound of machines is everywhere. A pack of dogs loafs around in the middle of the road at baking noon, whirling dust up with their tails as if to mark the path to the camp. It resembles an archipelago, with several hundreds of containers and a thousand inhabitants.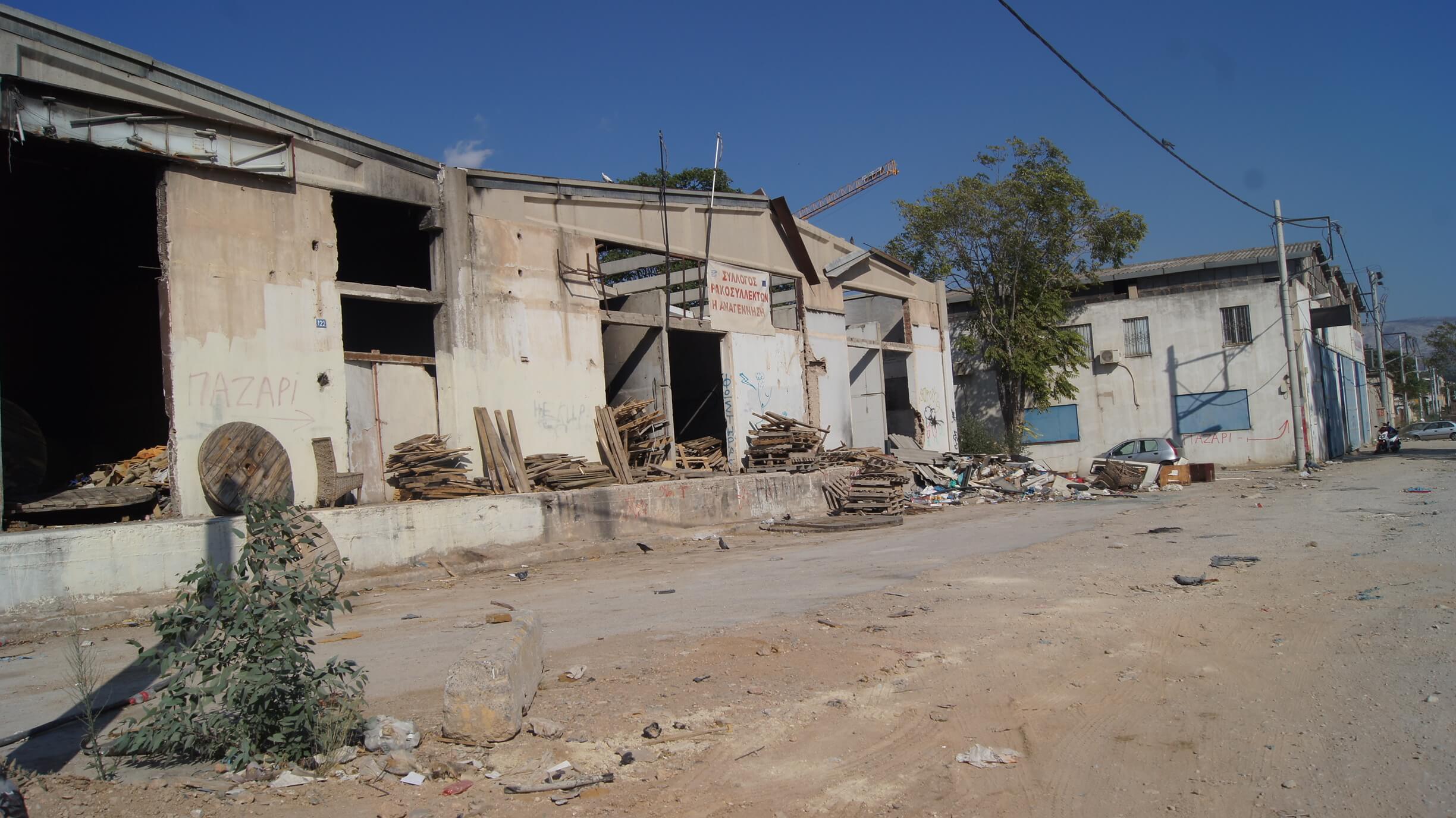 I go through a gate leading to the camp, past a group of children playing football. The ball flies far away, and a dog runs off with it. The children chase it as fast as they can, into the dusty distance.
The containers are pitfalls of urban chaos, emblems of the state of emergency. Refugee reception camps are examples par excellence, as they combine a double form of social exclusion: separation from the location of origin and from local Greeks. The inhabitants´ neighbours are workers who operate heavy machinery in the adjacent warehouses.
Residents of the container cottages in these ghetto-like camps are properly registered in Greece, and for this reason, they can open a temporary bank account to which financial aid at the rate of 100 EUR per month is transferred. This is the case for two boys from Afghanistan who share a small room with another four people. They invite me in for a tea.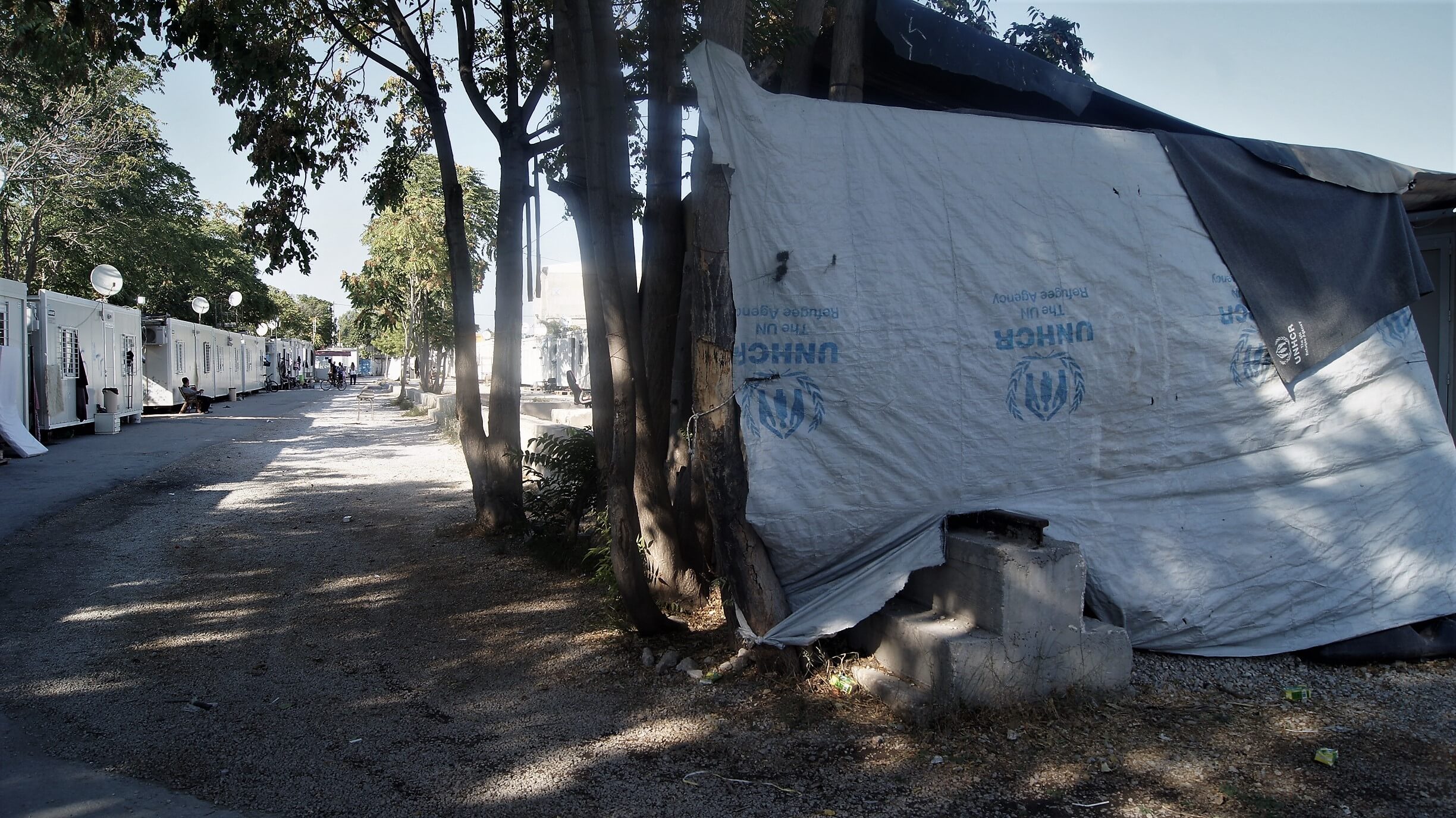 They've been in Greece for over a year. They spent a month in a tent in Piraeus, the main harbour in Athens, where a temporary refugee camp was built. After that, they stayed in the fields near Idomeni, at the closed Greek-Macedonian border, for a month. From there they were transported to the temporary rooms of the former airport at Eliniko, where they spent six months. They've been here for the last half-year.
N. pours us cups of tea, which he sugars well. The conditions are much better than the previous locations, they tell me. We sit in a circle on the ground. J. starts to talk about himself, and then about life in the camp. He set out on his journey to Europe together with his parents. But he lost them in Iran, when he got on a different smuggler´s van. "I was waiting for three days for them at an agreed-upon place. Since that time I have had no information whether they are alive, or dead."
I can't see any future here
He will come of age at Christmas this year. At least officially. He admits that he is in fact twenty. Nobody believed him, when he was registered, because he did not have any documents, so he made up his age.
Both learned English in the camp through the communication with volunteers and at courses which are organized there. They have no plan of where to go in the future. They only know what they do not want: to stay in Greece. Yet this might be their only possibility, as N. has been granted asylum there. He will be allowed to leave Greece legally, but only as a tourist.
He is still not ready to accept the situation. "I will see, maybe I will find a lawyer who will change my status. This is my plan. I will see, I don´t know the future," and he adds: "I like Greece, but I don´t see any future here, and that's why I don´t want to stay here. Frankly, I don´t know anybody, who works."
Pakistani music can be heard from the neighbouring container. Opposite, a multi-generation family prepares a meal and dries their laundry in front of the windows. Inhabitants of containers visit each other, they gesticulate in different ways. Everything happens in the odour of a perfect illusion of normal life in the dusty lanes thousands of kilometres to the East.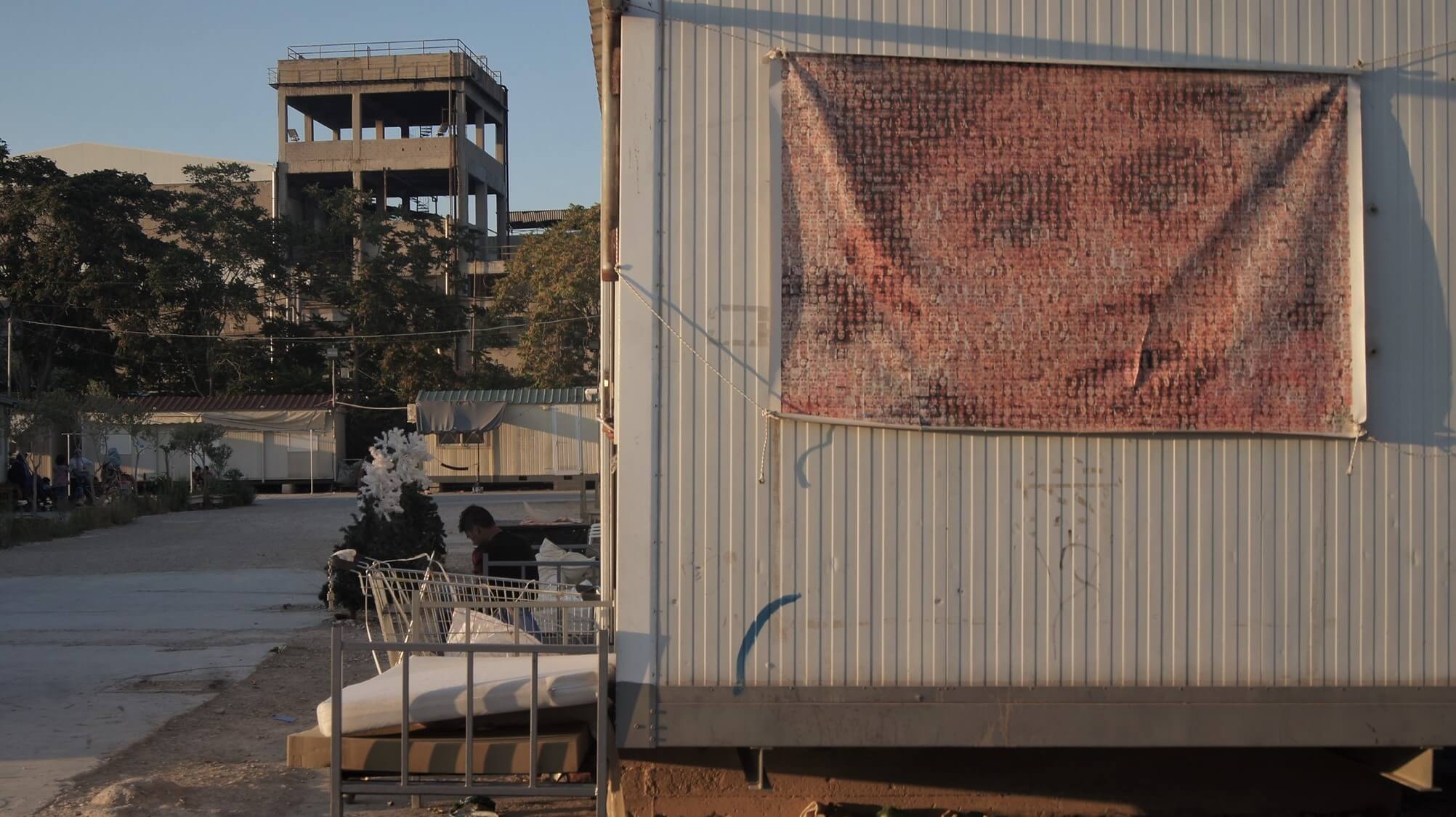 But sudden remarks illustrating the hard reality of the place take you out of the feeling of normality: "When you leave your home you don´t think about Greece or any other particular place, but just about being safe. There are many drugs here, as the mafia disseminates them everywhere. You could see it in that park, for example. We are afraid of that. We thought Europe would be better, but there are lots of problems here."
The economic crisis is made present even in the container room. Hidden trauma appears when J´s hopeless sigh interrupts the silence: "When you imagine what you will do outside the camp, how you will implement your future… you are slowly going mad from everything here. I don´t want to stay in Greece. We fled bomb explosions and now this."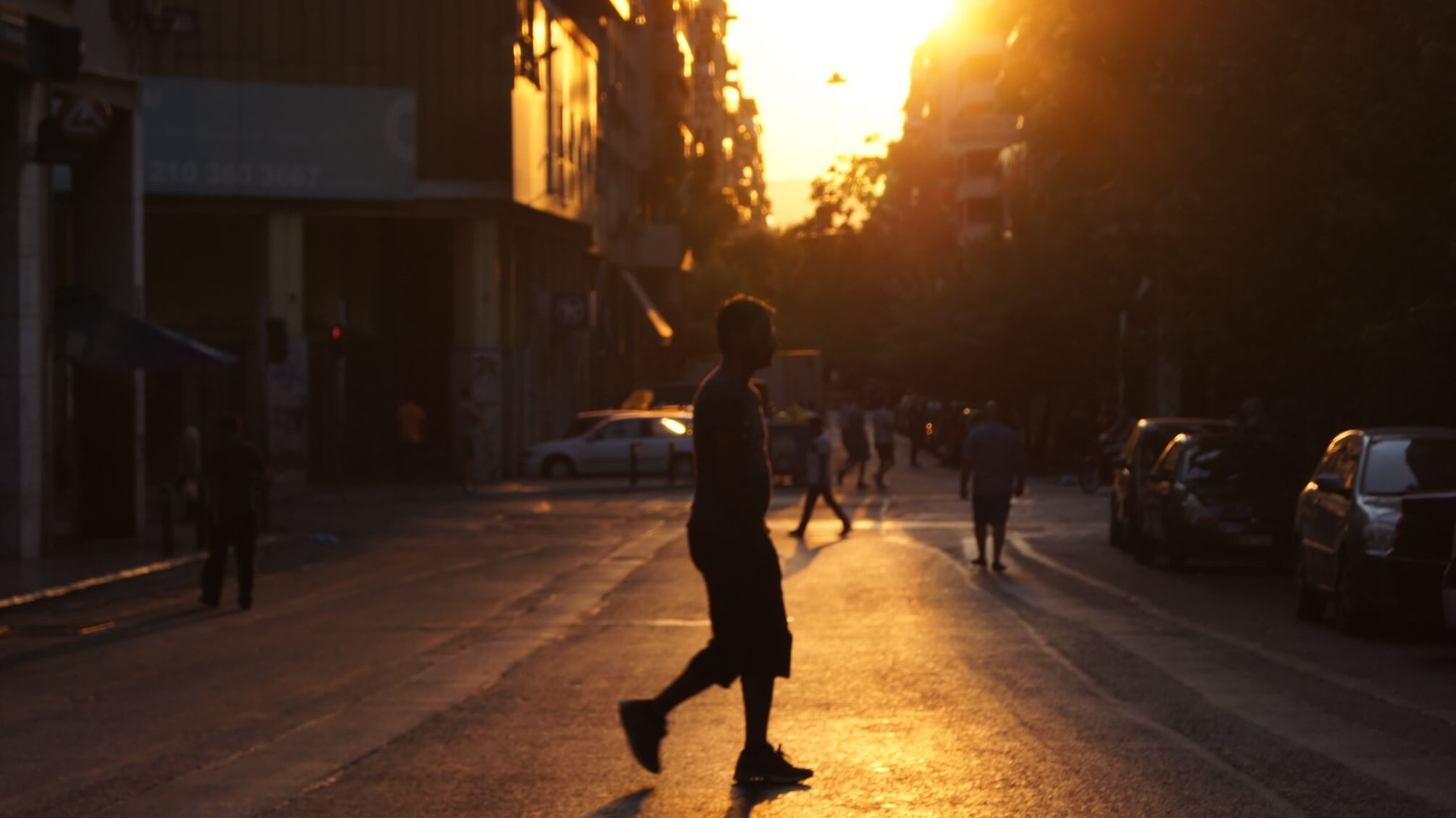 Untangling the languages
The sun hurries behind a horizon of concrete halls. A tangle of languages can be heard in the camp, accompanied by barking from the dogs, the self-proclaimed guards of the container tow, and its urban tangle of 'relics': undesirable, unneeded, and unwelcome. It spreads through town lanes and parks, in the disappointed words of humanitarian workers in cafés and charities, in the resolute sentences of refugees in the newly inhabited building of a bankrupt hotel in the city centre. A day on the Babel archipelago is coming to an end.
** This text was first published in Czech on Deník Referendum. It was written with the support of Strategy AV21, the research programme Effective Public Policies and Contemporary Society – Mobility.