DOMINIK SCHLETT
Europe's future depends on the management of migration. While in Germany the public debate shifted in favour of extreme right wing demands, the campaign DARE2MOVE as a part of Act4FreeMovement program aims to support non-German EU-citizens living in Berlin to advocate for their free movement rights. Migration and social rights lawyer and governing body member of human rights association JUMEN e.V., Volker Gerloff, explains in the following interview what migrants can expect from German state authorities. As Gerloff puts it, it is not a crisis for Europe, "but a crisis for refugees".
Dominik Schlett: What does freedom of movement mean for you?
Volker Gerloff: In general freedom of movement means to freely choose the place of residence. Due to the concept of nation-states and of national borders. Freedom of movement basically applies only within those borders. Therefore, European freedom of movement overcomes national borders at least in the European Union.
With the Maastricht Treaty signed in 1992 this freedom was acknowledged as a right of EU citizens. Hence every EU-citizen is allowed to move freely and choose a place of residence.
But only as long as this right is not limited or denied by administrative actions of the authority in power.
Dominik Schlett: How many non-German EU-related clients you have and what are the most frequent court cases?
Volker Gerloff: My cabinets are full. There are at least a few hundred mandates. In social legislation, for instance, most cases are about basic social care, followed by conflicts on reduction in earning capacity, severe disability and health insurance coverage. EU-citizens ratio is very rare. In contrast to this small amount of EU-related clients the political disputes regarding EU-citizens on access to social welfare are surprisingly emotional. Occasionally the impression is created that the entire existence of the welfare state is threatened by the access of EU-citizens to social benefits.
Dominik Schlett: In 2016 former Secretary of Labour and now chairwoman of the social democrats, Andrea Nahles, passed the "Exclusion of EU-Citizens law" wherein unemployed non-German EU-citizens get access to social welfare only when they have been working in Germany for one year or if they have been living there for five years. What is the consequence of the bill?
Volker Gerloff: A very practical consequence is that it affects EU-citizens' access to basic social care. Basic social care means that basic requirements are covered. Most importantly nourishment. The bill refuses access to these basic requirements and therefore installs life threatening circumstances by law, in fact the physical response to lack of nutrition is death. However, the supporters of the bill argue that lack of nutrition and death may be avoided by returning to the country of origin. It is important to mention that the people involved are not subject to immediate extradition. For this reason the bill enforces a choice: to starve or leave.
Dominik Schlett: Which default state-driven conditions are binding for access to basic social care?
Volker Gerloff: Basically the only precondition for access to social care is people asking for help. Nevertheless for EU-citizens further preconditions are effective, this is true for those who are exclusively looking for jobs, who therefore do not have a material right to freedom of movement, or for those who claim their rights on the basis of Art. 10 of the German decree on freedom of movement. At the moment of adjudication these decrees, however, become controversial. Hence with legal support the right to basic social care could be claimed.
Dominik Schlett: In the German city of Frankfurt a.M. EU-citizens are increasingly denied help when in need. As German newspaper Die Zeit wrote, there is a competition in turning one's back to migration. Are there similar developments in Berlin?
Volker Gerloff: In the case of Berlin I haven't heard of such things happening. Yet it's a fact that Berlin's Jobcenter, as well as social authorities, basically reject requests of EU-citizens in need. What is remarkable is that Berlin's senate calls on social authorities for general approvals of EU-citizens' requests using a newsletter. The newsletter is not actually mandatory, and most social authorities ignore it. It is interesting, however, that similar newsletters, a means that obviously puts foreigners in a disadvantaged position, are presented as mandatory in instructions by social authorities. I see this happening above all in the German state of Brandenburg. In this context, Berlin is characterised  in part by a very restrictive adjudication process.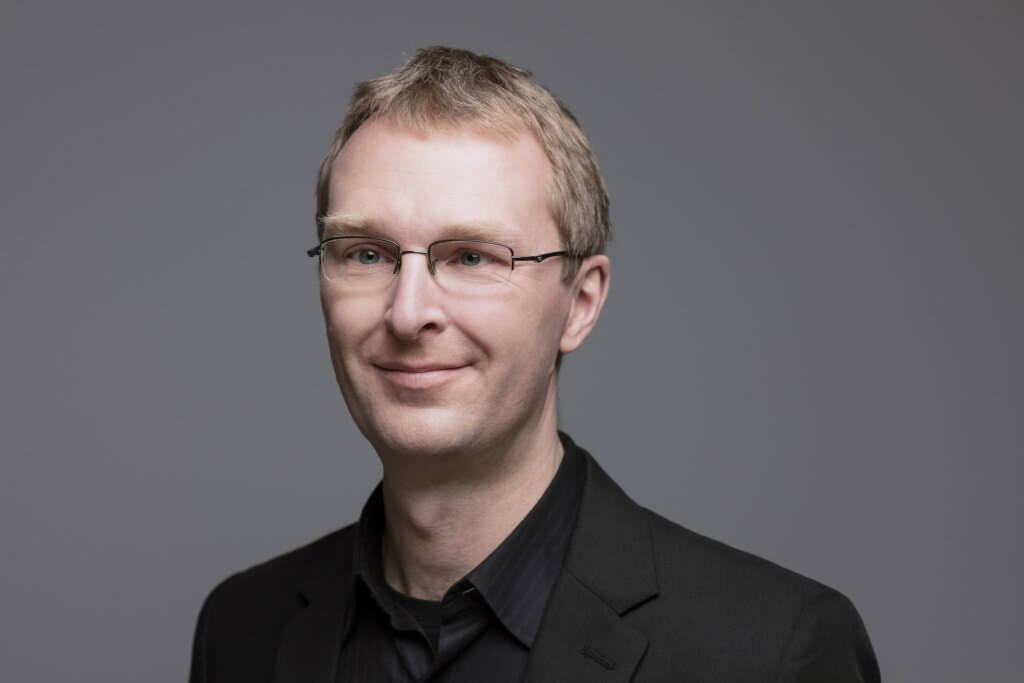 Dominik Schlett: Do you have an example of this?
Volker Gerloff: In December 2015 the Federal Social Court decided that EU-citizens in need shall have access to basic social care in compliance with social law. Only a few days later the press reported that the Social Court in Berlin stated it would ignore this decision. The Federal Social Court was accused of a breach of the constitution. Berlin's Social Court declared that EU-citizens shall return to their countries of origin in case they are in need of social welfare. Some judges of the Social Court in Berlin felt obliged to comply with this, and the consequence were some worrying court decisions.
Dominik Schlett: What kind of decisions?
Volker Gerloff: There has been a judicial note which declared that according to the German constitution the welfare state primarily serves the German people. Encouraging non-German EU-citizens to leave because they are excluded from basic social care therefore would be not only possible, but also a constitutional requirement. A Chamber of the Berlin-Brandenburg Higher Social Court declared the "Heimatlandprinzip" even if there wasn't a legal basis for that. Since December 2016 this legal basis has thus been put in place. At present the Federal Constitutional Court's consolidated adjudication provides everyone with basic social care, whose ordinary place of residence is in Germany. Which is why the Federal Constitutional Court hopefully will end this long lasting struggle on EU-citizens access to social care soon.
Dominik Schlett: Cities like Hamburg are deporting homeless persons. Do you know of cases in Berlin of people who are stripped of their right to freedom of movement?
Volker Gerloff: Yes, I know of such cases. However, stripping people of these rights through the Foreigners' Department can be contested. Legal action alone has a suspensive effect. This means that during proceedings those who are affected are not subject to immediate extradition. In most cases the administrative decision taken by the Foreigners' Department can be successfully overturned. Cases in which free movement is actually suspended are indeed rare.
Dominik Schlett: More recently German chancellor Angela Merkel declared that Afghanistan is a secure country of origin. What are the consequences of this decision with regard to the convention on the status of refugees?
Volker Gerloff: The Chancellor referred to the Ministry of Foreign Affairs' current report on Afghanistan, dated May 2018. The Chancellor's conclusion could not have been approved on the basis of this report. Rather it confirms that Afghanistan is not secure and that above all there are no domestic alternatives in terms of asylum. Apparently the Chancellor confused reality and wishful thinking. Regarding the Geneva refugee convention and the post World War II order this fact confirms the impression that asylum law will be eliminated step by step. Human rights and civilisation shall give way to delusional nationalistic ideas.
Dominik Schlett: The political dispute on asylum law in Germany is escalating. What are the consequences?
Volker Gerloff: Nationalistic forces are on the rise and shifting the public debate towards extreme right-wing positions.
What was stigmatised as right wing up to now, is becoming normalised. Human rights, enlightenment and civil achievements are no longer the benchmark of action, but are seen as disturbing.
The deaths in the Mediterranean Sea, torture and enslavement, in Sudan or Libya for instance, are thankfully accepted. Rescue operations at sea are criminalised. Fascists, racists and nationalists are trivialised as "critics of the system". Defenders of humanity are lampooned and attacked and also the media works as a catalyser in this development.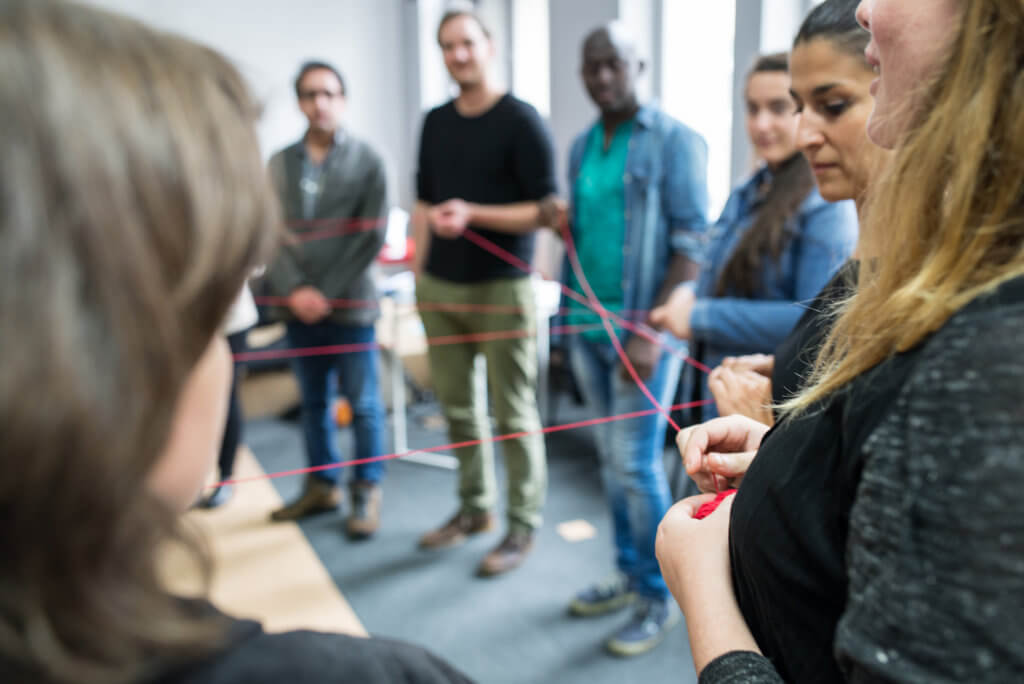 Dominik Schlett: Italy, Bavaria and Austria consider themselves as an "axis of the willing". What is happening there?
Volker Gerloff: All those who consider the refugee crisis not as a crisis for Europe, but a crisis for refugees need to oppose this development. If one takes into account German history and also the role of its judiciary system, I would have expected that the latter would insist on an idea of justice against this nationalistic insanity. But so far there have not been many reasons to hope for this.   Furthermore, the biggest social court in Germany has turned itself into the spearhead of the nationalistic idea of the "Homeland-principle". According to which the state basically only cares about its own citizens. We have a lot of work ahead of us if we want to render the debate civilized again.


'DARE2MOVE' is part of the 'ACT4FreeMovement' program in support of the free movement of EU citizens. The campaign aims to support EU citizens living in Berlin to advocate for their free movement rights in terms of access to social welfare, unemployment benefits and political rights.