Daphne Büllesbach is Executive Director of the non-governmental organisation European Alternatives. She is a political scientist and board member of the German Think Tank "Institute for Solidarity Modernism". With the German weekly "Jungle World" she spoke about the upcoming European elections, transnational parties and the emancipatory potential of cities.
The elections to the EU Parliament are scheduled to take place in May 2019. The mood is already very excited, probably more than for any other European election. The fear that right-wing parties might gain many votes and thus have even more influence in Europe is strong. Is this fear also legitimate?
Despite all the alarmism, one must not overlook the fact that there are also positive developments in Europe.
This is definitely a discourse that many people in Europe currently share. And many say, "It can't go on like this. Something's got to change." One approach to prevent this would be for transnational parties to stand up for their ideas not only nationally, but also throughout Europe. There are two such parties, one of them, DiEM25, is a left-wing party. At the same time, however, it is questionable how meaningful this alarmism is. DiEM25, for example, has a very strong view on this point. The party says that by 2025 Europe must have changed, "or it will crumble under its own hubris". I'm sure this appeals to a lot of people. But I wonder if this is enough for people to stand up and become actors themselves. Despite all the alarmism, one must not overlook the fact that there are also positive developments in Europe, and that social initiatives have been able to develop a great deal of strength. The often cited mayor of Barcelona, Ada Colau, is creating new forms of co-determination in her city. Italian mayors accept refugees resisting their own government, in Ireland referendum was held in favour of same-sex marriage and abortion. Things are also improving.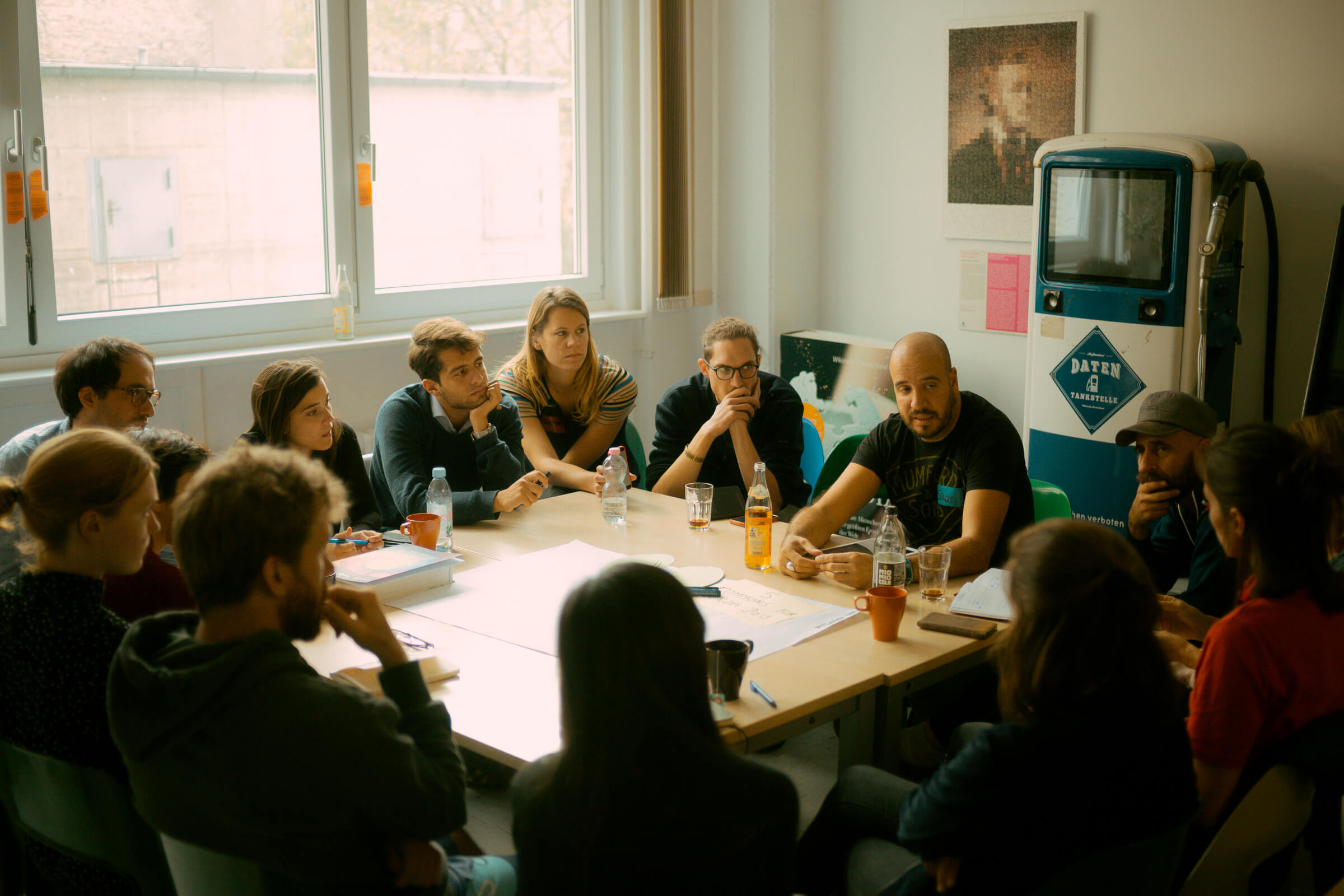 At the same time, there is growing support for right-wing populists in almost all European countries. And now the Italian Minister of the Interior, Matteo Salvini, is threatening to take over the EU Parliament with a fraction of right-wing extremists. Isn't that extremely disturbing?
The scenario becomes particularly worrying when conservatives support this drive from the extreme right. They have already done so in the past by tolerating Victor Orbán's Fidesz Party in their group. The current case against Hungary therefore does not appear particularly credible. The centre-right alliance in the EU is very vast in number and right now I see no opposition able to resist it.
What kind of policy might be expected from the European Parliament?
A takeover by right-wing forces would mean that a body that is supposed to be European and transnational would no longer be able to fulfil its function because it consists only of nationalists who no longer want to make European policy. In concrete terms, it would of course have an impact on issues such as border security and migration. But the Schengen Agreement would also be in danger, and not least the euro.
The centre-right alliance in the EU is very vast in number and right now I see no opposition able to resist it.
Would there be anything positive to be gained by the left?
If a new start led by the left were possible, but these are not the current power relations. Italy's indebtedness is insane, the government's current budget violates EU rules and thus also endangers the euro. If such countries also contribute with their fascist policies to the EU, it will be dangerous.
Isn't the idea of a "national international" contradictory?
The hope is, of course, that the contradictions of an extremely right-wing group will prove to be too great. But the exchange and networking between these parties has existed for a long time, even if it sometimes takes on crazy characteristics, such as when right-wing Romanian politicians meet with representatives of the Italian Lega, which otherwise constantly expresses itself against Romanians. But we must not underestimate this cooperation, because the common goal is to weaken the institutions of a democratic open society – what the German sociologist Wilhelm Heitmeyer calls authoritarian national radicalism.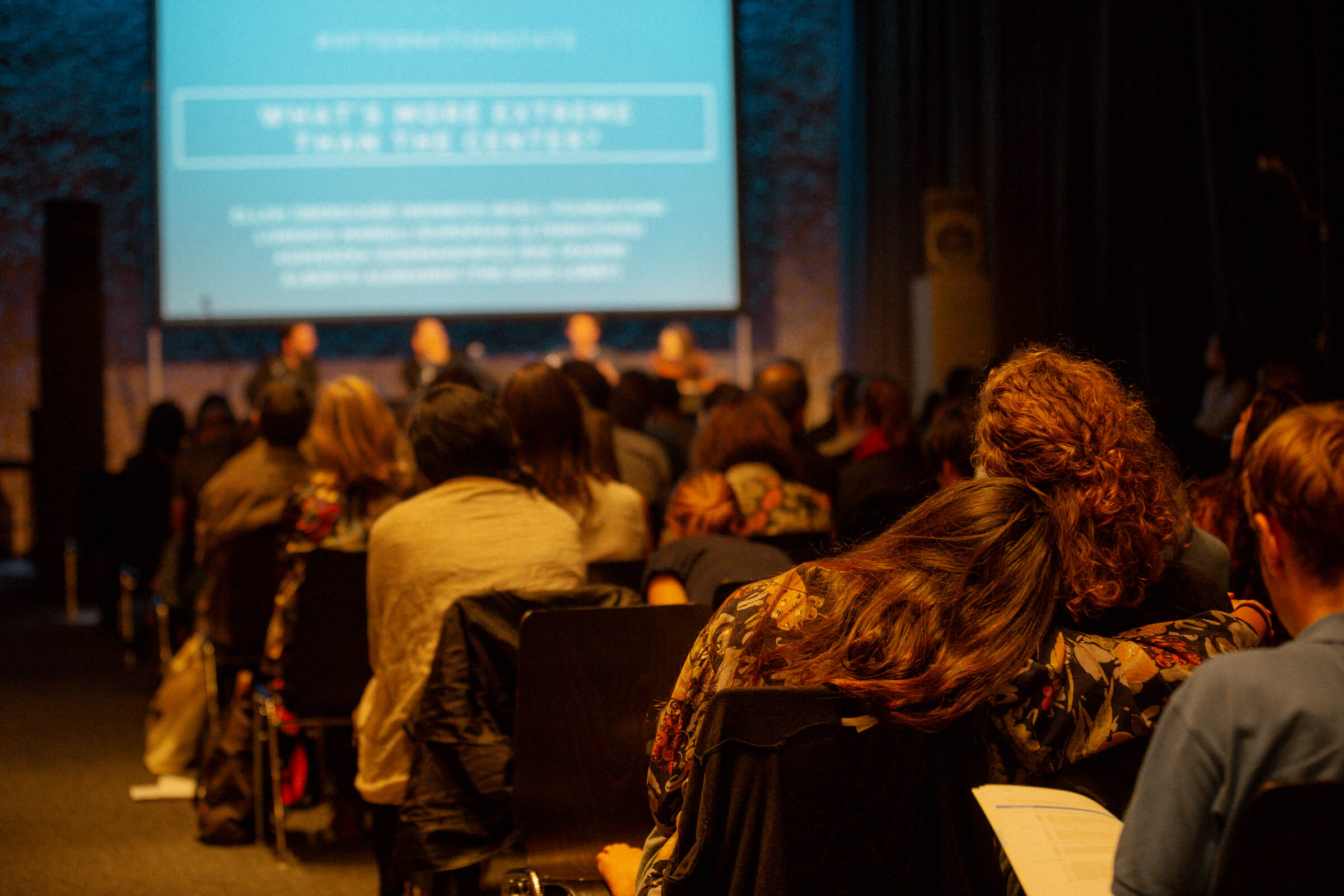 When it comes to nationalism, left-wing parties also emerge. Is there a potential for a cross front in Europe?
Also among the left-wing parties there are those who reject the EU. They criticise the EU as a neo-liberal construct and consider it unreformable, as for example parts of the Labour Party have done with the "Lexit" campaign. I find this dangerous and it has never been our attitude with European Alternatives. Also DiEM25 does not go in this direction. The party wants to deal with the institutions. It is a reformist project with a radical approach.
There are various other levels of governance beyond nation states.
You have recently hosted a conference called "Beyond the Nation State." Is this a critique of states or rather an idea for a transnational Europe?
The nation state, which is defined by ethnicity, homeland and soil, must be overcome. On the other hand, I see other foundations for networking. There are various other levels of governance beyond nation states. We wanted to discuss which models we could oppose to the former. Cities and Regions will play a particularly important role in the future, as they could represent an alternative to nation-state organisation.
Don't you make it a little easy? After all, liberals and cosmopolitans already live in cities.
The approach of the conference was to envisage utopias once more, to think about the reinvention of forms of democratic representation. One aspect that I think is important is the role of cities and city administrations, because the social question is answered differently here, because diversity is already part of everyday life in cities. These could be given a more important role or even a European representation. Indeed in cities there is a different kind of participation, because of proximity, which makes other participation procedures possible; on the other hand, cities also grow faster. But this also extends to Regions which are often a stronger identification place then the nation state.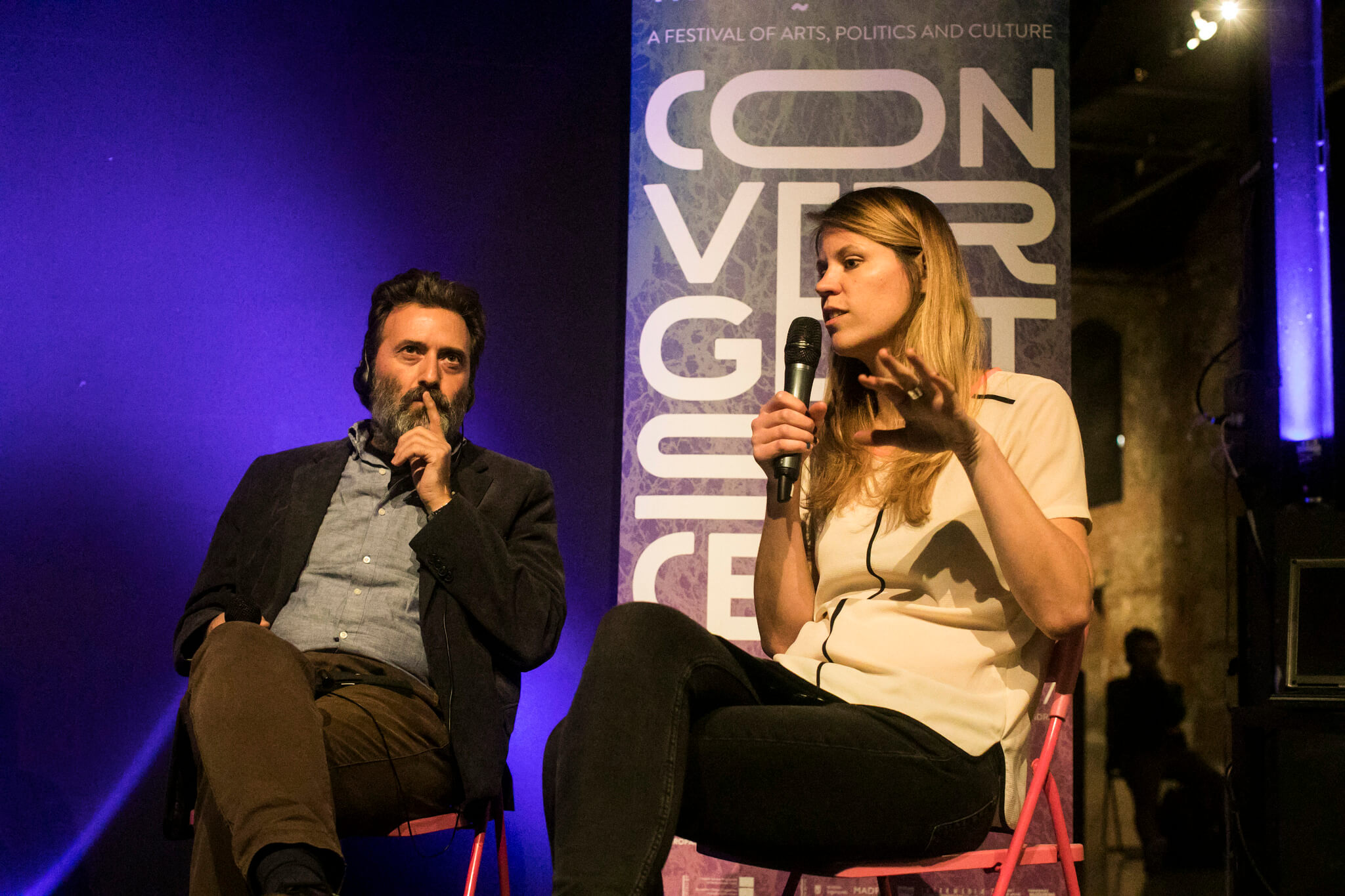 Questions of participation and co-determination are implicitly also class questions. What role do these play in Europe?
When we talk about which Europe we want to have and who shapes it, we naturally look at society. There is no working class today that expresses itself homogeneously on political issues. But if you look at the workers in the so-called Gig Economy, for example, you see that they manage to network themselves in Europe. An emancipatory movement can emerge from this, because these workers have acknowledged the necessity of transnationality.
This interview was first published on the German weekly Jungle World. It has been published here with permission.
---
Few days after this interview, Daphne Buellesbach was LIVE on Public German Television to discuss about Europe, Italian politics and transnational politics. Watch the debate (in German) here.