Across her diverse body of work, Carmen Castro, a specialist in European Gender Policies, offers a fierce criticism of the system that surrounds us, focusing on gender inequality in the jobs market and in particular on 'self-care', 'time' and 'labour'. She maintains that patriarchal domination extends from the domestic level to the 'macro' level, via those "cross-cutting dynamics that can seem abstract" but in fact impact  on everyday life. Everything is contaminated with inequality: from intimate space to the sphere of work. But who is to blame? A capitalist and heteronormative system that maintains female discrimination, and, by extension, the unjust distribution of leisure and working hours.
Some of Carmen's ideas were presented during the Transeuropa Festival which took place in Madrid last October, in a workshop where a group of about twenty people discussed different reasons for which the gender gap endures. From the way we dress to the distribution of high positions in companies, the range of behaviours where inequality is visible has not disappeared. "It is accurate to say that there is a patriarchal inertia that includes the question of heteronormativity and the law of the ordination system: white, western man… until we reach the black woman" she argues.
Carmen's theses appear on the website http://singenerodedudas.org [Spanish] and are scattered in journalistic articles as well as conference presentations and reports for international consultancy companies. She also coordinates the Scientific Council of the ATTAC movement. In each of these fields, Carmen strives to place discussions in the framework of labour. As she writes in one of her texts: "the alternative distribution of work represents a necessary move for the redistribution of resources and wealth towards another paradigm, based on gender equity and intergenerational solidarity."
One only needs to look at the statistics, says Castro, to see the continuation of inequality in work. There is a marked wage gap: according to Eurostat, women earn an average of 16.3 percent less in Europe per hour than men. In addition the 'social consideration' of different jobs varies greatly. "Those jobs that are more strongly feminized or where there is greater participation of women have a lower economic value and a lower social significance. Those that are masculinized are stronger" she says.
"It is important to see how we allocate groups. Certain behaviors are repeated. It is more usual that issues of organization, logistics and care, for example, have a greater female presence, which fits with the community role. It should also be noted that the primary opinions of meetings are always masculine. This is not a question of stigmatization but of social learning. Decision making is where masculine hegemony is most visible. First, how do we manage time? Because decision-making criteria are not marked, the one who assumes these leadership roles are usually men. When a woman takes the initiative, responsibility is not usually unique and exclusive, but shared."
Awareness of these patterns, she suggests, must make us think critically and provoke change. "The system infects us. We start from a capitalist patriarchy, but we cannot stay in that comfort zone", she explains, with the pedagogical approach of someone who has been speaking about women's empowerment for years. "What responsibility do we have as agents of change?" She asks, "I'm not saying we are all Agustinas de Aragón [an almost legendary female soldier of the Spanish Peninsular War] but even in the most closed environment we can make changes."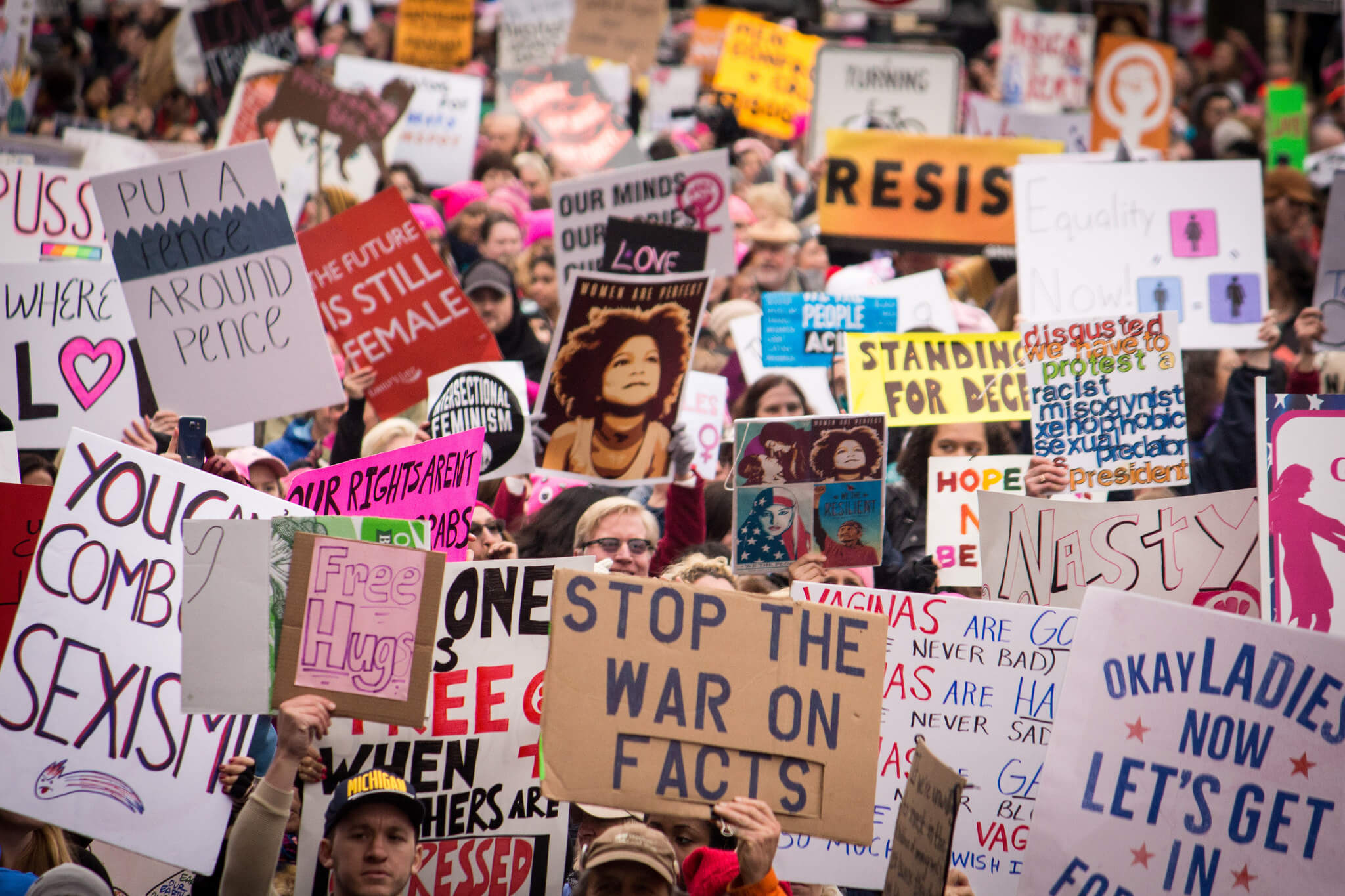 It is striking that when she speaks about horizontal decision making Carmen refers to "the experiences of groups that are not within mainstream social movements or within the feminist movement itself." Women are excluded from these consensuses, she says, either because they are unaware of the processes or because they do not participate. "Sometimes, if we have not had an opportunity to debate, that consensus can be a trap: it is done by omission." In addition, democratic choice, she says, is sometimes reduced only to one sector since women from elsewhere are not always present.
Next she refers to one of the main ideas that structures her thinking: time management. Women have been traditionally responsible for housekeeping, for caring for children and families. Gaining ground, she argues, means knowing how to better distribute time for leisure and obligations. "In the transfer of responsibilities and power to women, men have noticed the amount of time women devote to domestic care."
This is related to the idea of 'self-care'. "We have to extend this" she says, "and not only among women. I think it is a practice that all people must incorporate, especially those committed to change. We have to give ourselves time to reflect and discuss. We have to know what is not allowed, see what our principles are, our red lines, and what it means to compromise." For Carmen this idea has a more general significance, "We must value the cost of our actions. I do not mean in economic terms, but personal and social. We have to implement simple practices that include loving ourselves. Like, for example, absenting ourselves from those who do not value our presence."
Carmen closes our conversation by talking about the recent reluctance to use the word feminism: "The problems towards the word come from instilled misogyny; that there is a supposed equality that is not real. On the other hand, feminism has a great stigmatization because of the current polarization of society. If you participate as a political agent you have to constantly define who you are." Greater visibility must lead to new paths forwards. But which ones? "We need to study how we distribute time and work: women tend to do unpaid work, but also jobs with lower status " she explains. "We should talk about redistributive and environmental justice. See how these needs fit with the care of the environment. Reduction of working hours for everyone and the need to open new sectors of employment that are related to life" she continues. "We need to create jobs to meet the needs of caring for the elderly, the kids, and the rest of society."
This is one of the issues that Carmen deals with most often, but whose definition remains incomplete: that housework be recognised as a real job. "This can become a trap. In a society that has redistributive justice, this may be a good option, but if there is no basis for equality you unleash the inertia of sexism and it would end up causing a gendered impact. It is a good idea because it forces us to give value to care and life work, but it also touches on how we engage in the process of distribution. More than a short term proposal, I see it as something for the future, in which the distribution of time, work and rights, does not establish different patterns of behavior by gender about who is involved in contributory work" she concludes.
* This article was first published in Pikara Magazine. It was translated from Spanish by Marta Cillero 
*Lead image, Cedida. All rights reserved