Free Courts, Free Elections, Free Poland (Wolne Sądy, Wolne Wybory, Wolna Polska – 3xW) –  was the common slogan and theme for protests staged last week against unconstitutional proposed changes to the National Council of the Judiciary and the Supreme Court . The biggest protest was held in Warsaw in front of the Presidential Palace.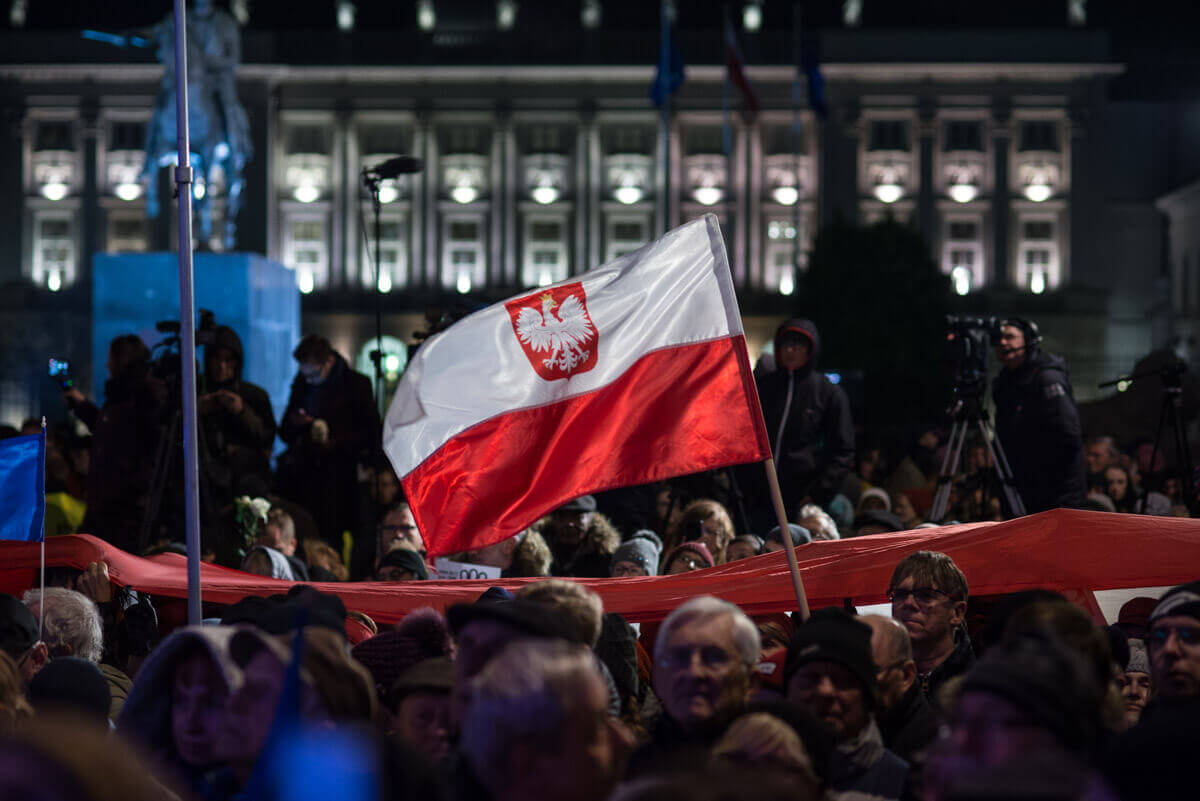 "People across Poland have mobilized quickly and in great numbers. Those who so massively took part in protests in July now see that the situation is equally grave and have responded to our call again," said Akcja Demokracja activist Bogumił Kolmasiak. "I believe that together we can put a halt to the so-called reforms which will allow the politicians to influence courts and rig elections."
The controversial proposals are aimed to put the organization and approval of the elections under the indirect supervision of the ruling Law and Justice party.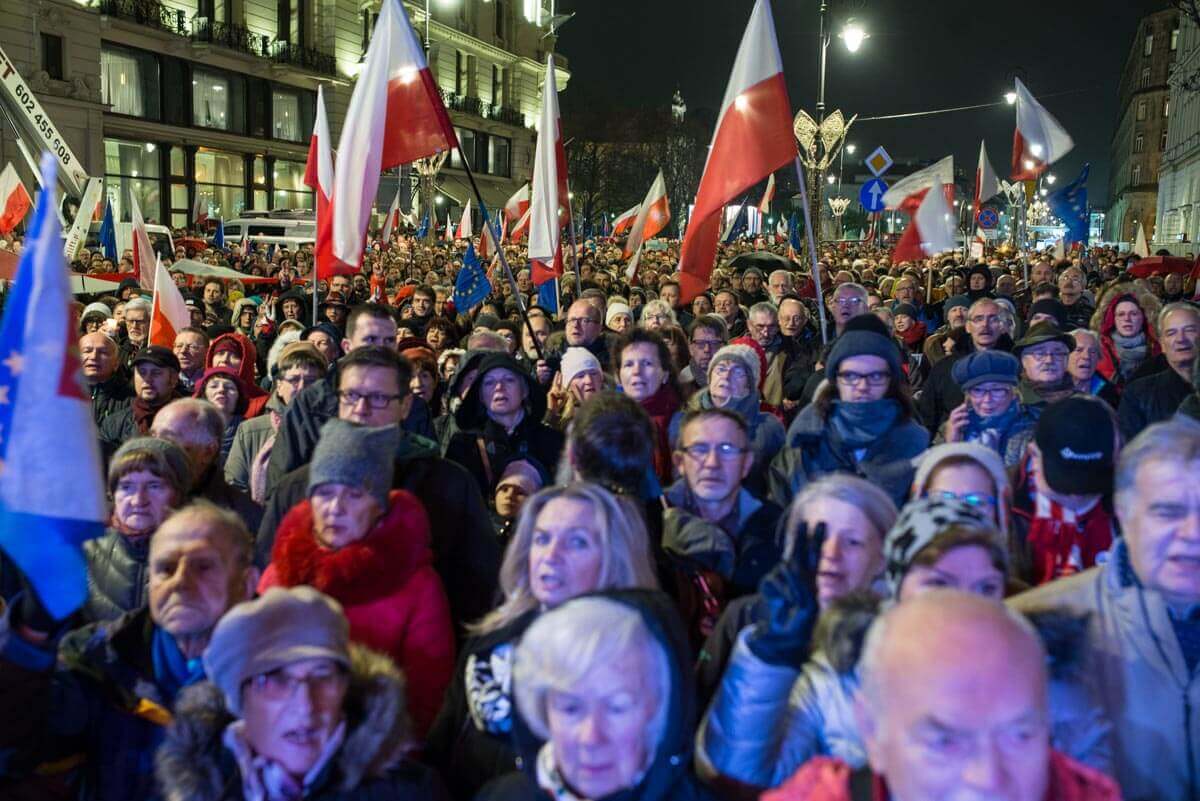 Akcja Demokracja mobilized people all over Poland and published guidelines for those who wanted to stage local events. The organizers called for a somber atmosphere without partisian or organizational flags and emblems. There were also a couple of protests abroad (Copenhagen,  Zagreb) in front of Polish embassies to show solidarity with those protesting in the country.
"Without free courts and free elections there is no free Poland. In Belarus, a country bordering Poland, these institutions were taken over before the elections were rigged. Our place is within a democratic Europe, where politicians do not affect judicial decisions or conduct elections." says Weronika Paszewska from Akcja Demokracja.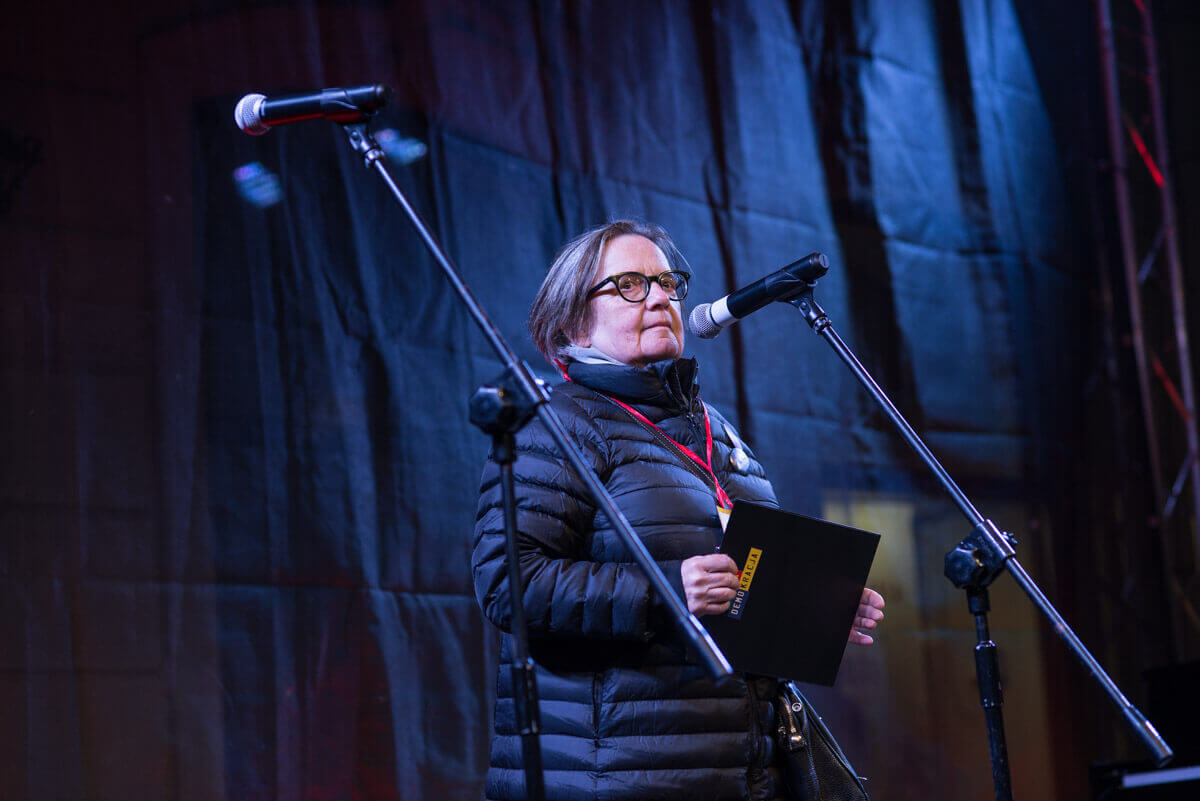 Numerous organizations urge the MPs to immediately cease the parliamentary procedure on the judiciary bills and undertake comprehensive public consultations.
At a conference calling for mobilization on November 21st, 28 social organizations warned that "without independent common courts of law, there is nothing to stop the politicians, even without the necessary majority, to restrict our civil rights and liberties as enshrined in the Constitution."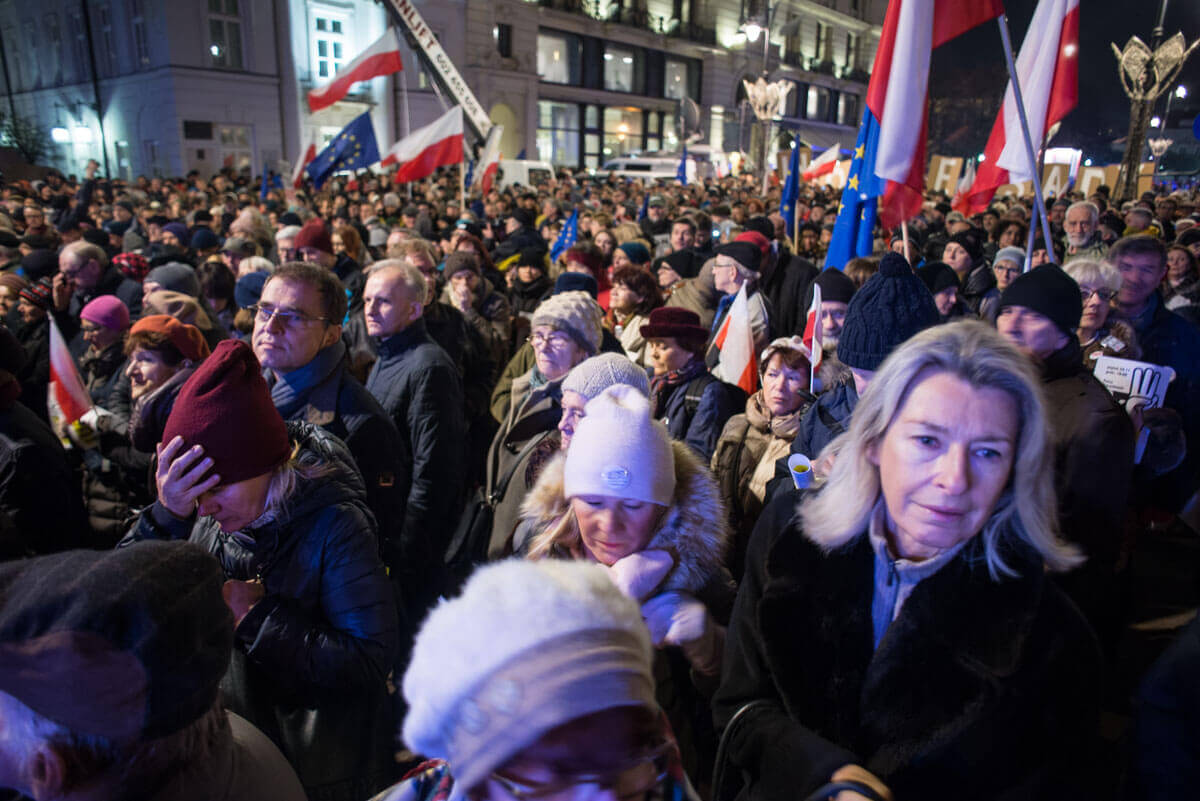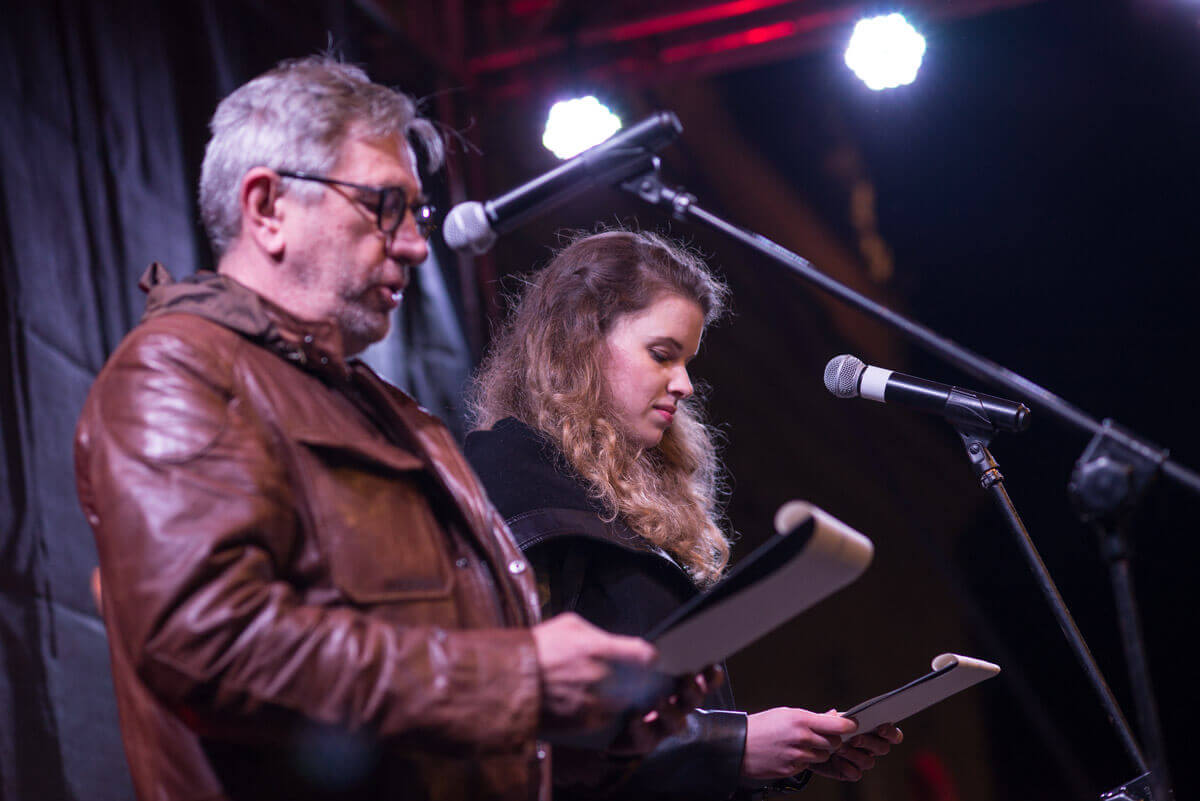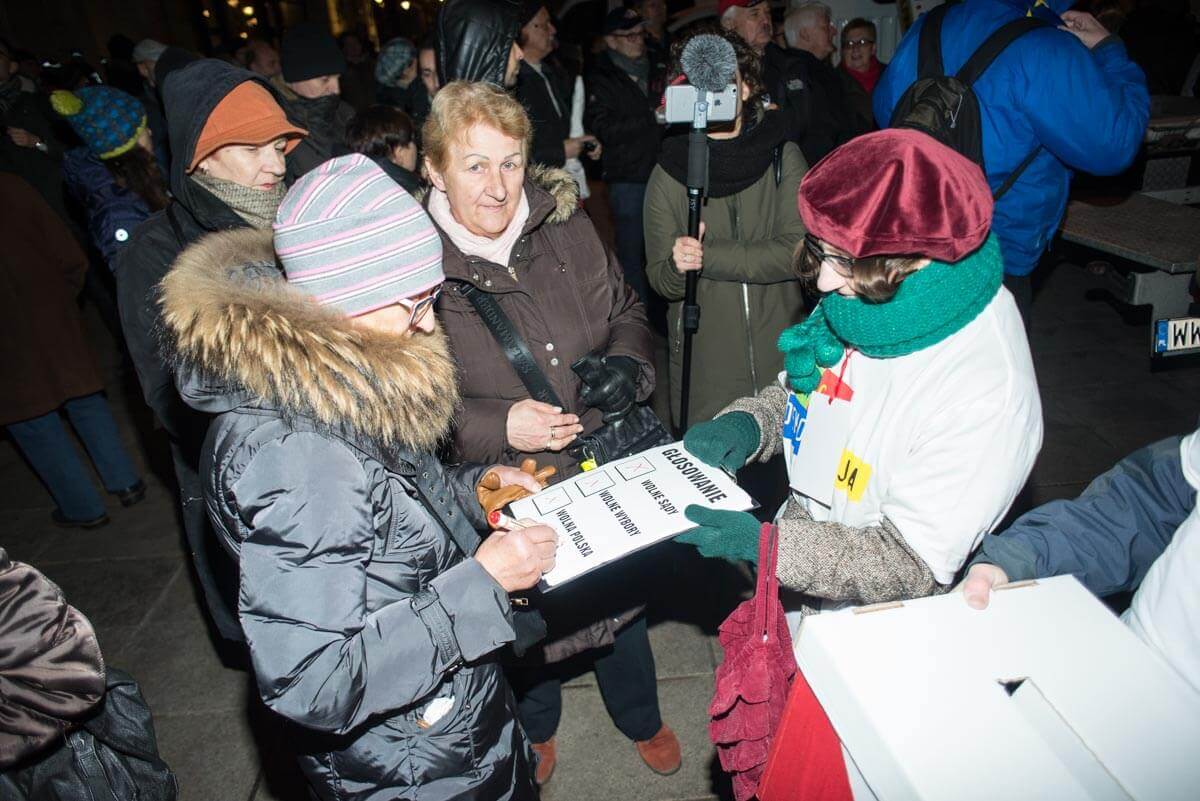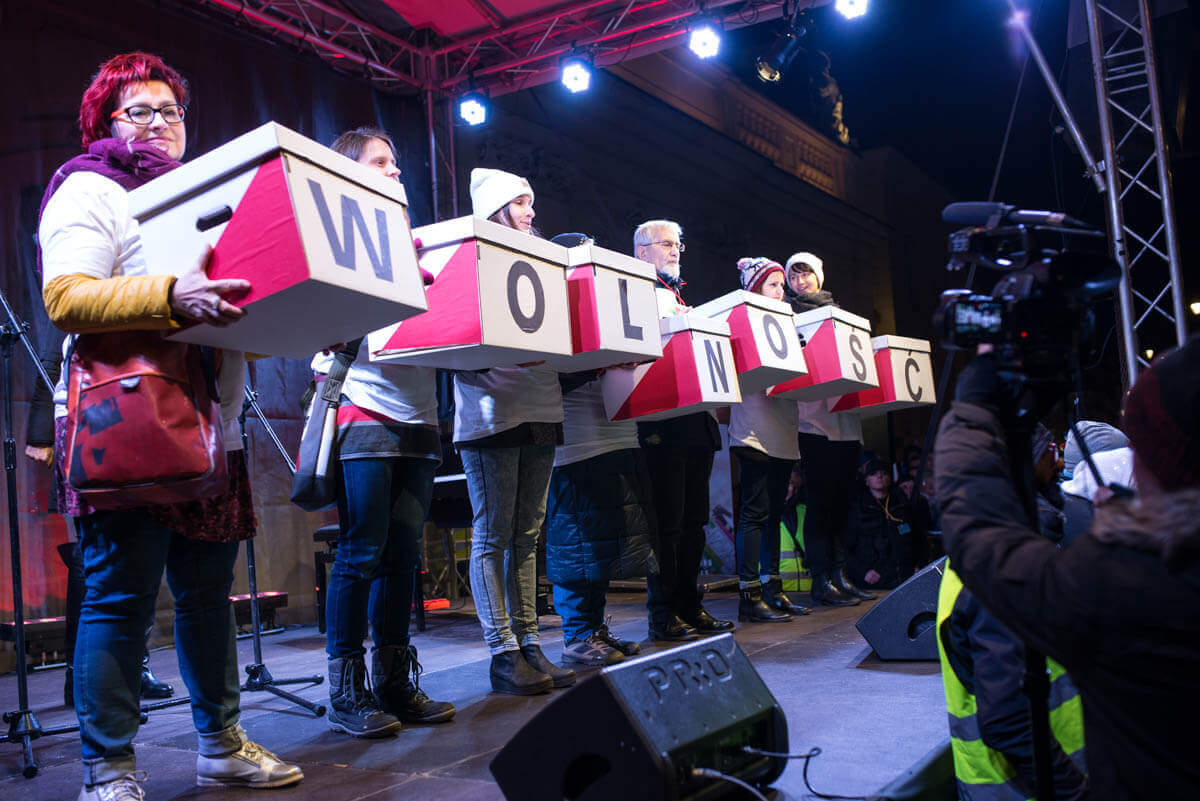 ***
This article is published under a Attribution-ShareAlike 3.0 Unported (CC BY-SA 3.0) licence. If you have any queries about republishing please contact us.