Frank Hoffman, journalist at Deutsche Welle and witness to the emergence of Berlin's techno culture, once asked Slava Lepsheev whether he realized he was a revolutionary. Lepsheev protested: he did not see himself that way. Nevertheless, it was Slava who created Cxema (pronounced "Skhema"), the series of techno events which serve as spaces for Kyiv's audiovisual and bodily revolution. Cxema was born in Ukraine in a time of disillusionment by the Maidan, the country's militarization, increased panic about impending war, counterrevolution, and economic crisis. Raves became spaces for revolutionary pathos to maintain its validity despite the passing time, and – on the contrary – to grow stronger and reach increasing numbers of people. As it repeatedly brought together up to two thousand young progressives on a single dance floor, in the dreamy mood of total freedom, Cxema offered a space radically different from its surrounding reality.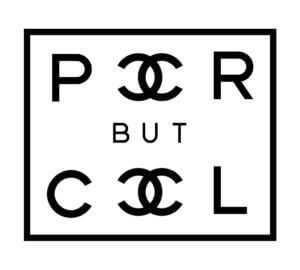 Initially, what connected us was having no money and having the same friends. The only person that everybody knew was Vova Vorotniov, a graffiti artist. Vorotniov designed the symbol which integrated separate groups of party-goers into one movement, while defining its bounds and political meaning. Vova's t-shirts said "poor but cool," with two Chanel logos in place of the double O's. Poverty, a particular sense of style, and a love for techno joined within a coherent symbol through which young people saw themselves as members of one community. The symbol let them forget the shame they felt about not having money.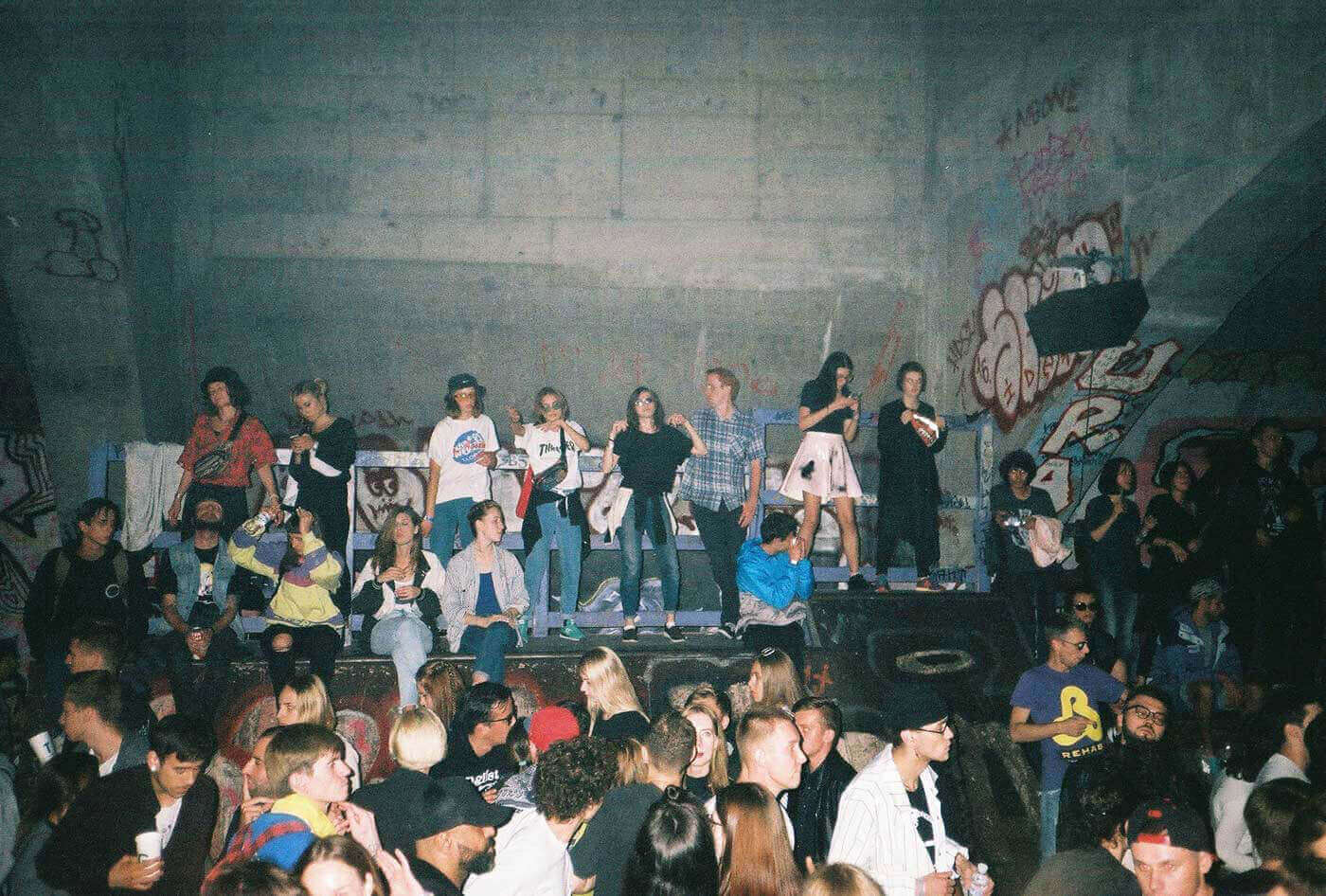 The poor-but-cool youth culture in Kyiv took shape even before the Euromaidan, as with how Sergey Klimko and some of my other friends from the Visual Culture Research Center in Kyiv ran a DIY club at no. 31 Nizheyurkovska Street (NY31). The small building with a cul-de-sac, surrounded by mountains and woods, developed into a platform of the Center's alternative activities, including film screenings, DIY culture festivals, radical exhibitions and almost weekly dance parties. It was there that artists and activists, intellectuals and subculture representatives, electronic music scene members and simply cool people, would meet for the first time.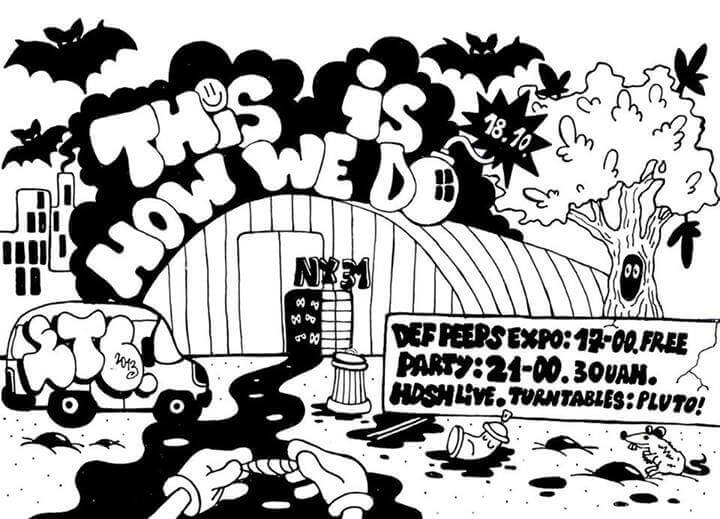 Once the hangar closed and Kyiv's Maidan protests erupted, the poor-but-cool community went into temporary hibernation. First, it had lost its place in urban nightlife, and second, the revolution kept changing Kyiv's political contexts daily. Notably, I went to my last rave before Cxema's creation straight from Maidan on the night of November 29th-30th, when militsya troops brutally crushed a student protest. The revolution reached its next stage.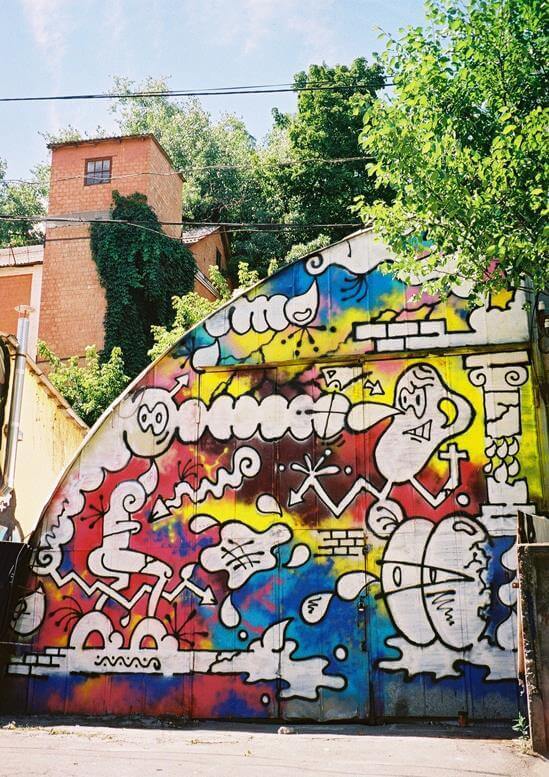 After the revolutionary events, I agreed to Slava Lepsheev's proposal and went to work behind the bar at his parties. I had worked as a bartender in NY31, and it seemed like Slava's parties would rally the poor-but-cool crowd once again. I promptly quit my bartending job, though, in favor of employment in the post-revolutionary Ministry of Culture. I thought that there and then I would find opportunity for change. Six months in, I realized that this was the last place for revolution. I returned to Cxema. I was asked to join the team as a media relations coordinator, because the media was starting to take active interest in the Kyiv scene. The confident poor-but-cool community was becoming the cool crowd not just in Kyiv, but in also in an international cultural context.
Cxema's depressing setting was only apparent in a few of its aspects, including its drug of choice. While 1970s hippies experimented with LSD and 1990s ravers got their energy from ecstasy pills, amphetamine was the vice of Kyiv's audiovisual revolution. Whereas NY31 raves had revolved around cheap drinks and cannabis, amphetamine use spread at Cxema parties. Things started to get a little uptight, but it did not stop us from having fun. In I-D Magazine's documentary on Cxema, one partygoer gave a spot-on observation on the atmosphere: "Cxema is not a party where you go to chill with friends. You go there the same way you'd go to work."
There is another aspect to her words. Having incorporated the poor-but-cool culture, Cxema acts as a meeting place for fashion lovers who come meticulously dressed in their thrift store finds. The parties have turned into catwalks for showing off one's original image, the key element to being cool. This phenomenon is what brought Cxema to the attention of international fashion and pop culture media, such as Vice, I-D or Dazed & Confused. Although Euromaidan brought Ukraine into the public eye, nothing after the revolution fascinates international media quite like Kyiv's partygoers in their hip 90s outfits. Their fashion savvy was accrued not only via blogs and fashion magazines, but also thanks to their digging through tons of visual production from decades past, piling up in Kyiv's thrift stores. For those people, the return of 90s fashion was not so much the latest trend as a side effect of wearing second-hand clothes.
Cxema's inclusivity has raised the question about its own status in relation to the wide-spread radical right worldview among Kyiv's youth. The issue initially arose when one party was attended by a small group of guys sporting Nazi tattoos. It was a fairly known crew connected to Kyiv's soccer team Dynamo – a former extreme right fan association. They had no intention of assaulting anyone, they just came to party. And because their presence was noted by the media, it could have resulted in an increased interest in Cxema among the radical right.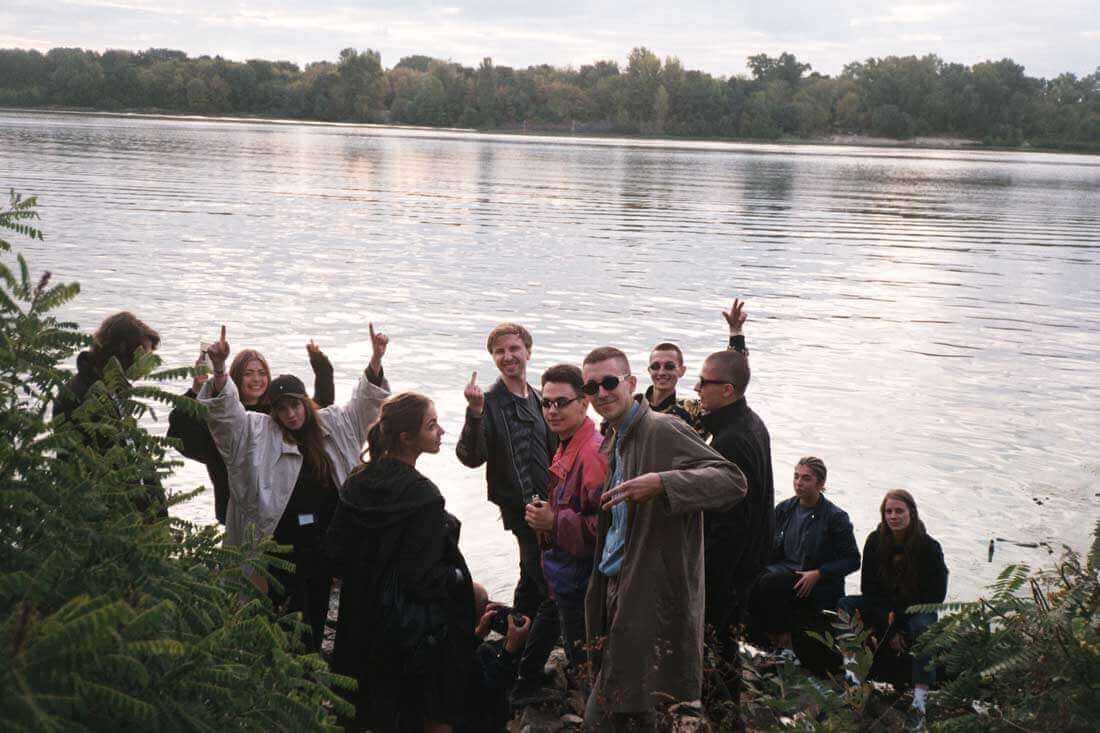 The question reappeared while discussing the fairly popular European record label, Berceuse Heroique. Its records are often accompanied by illustrations depicting successes of European far right organizations such as the Golden Dawn in Greece, the Right Sector in Ukraine, or mass riots on Poland's Independence Day. Such an aesthetic had prevented the label neither from operating legally on European territory nor from signing deals with young progressive artists. The possibility of collaboration caused my temporary departure from the project.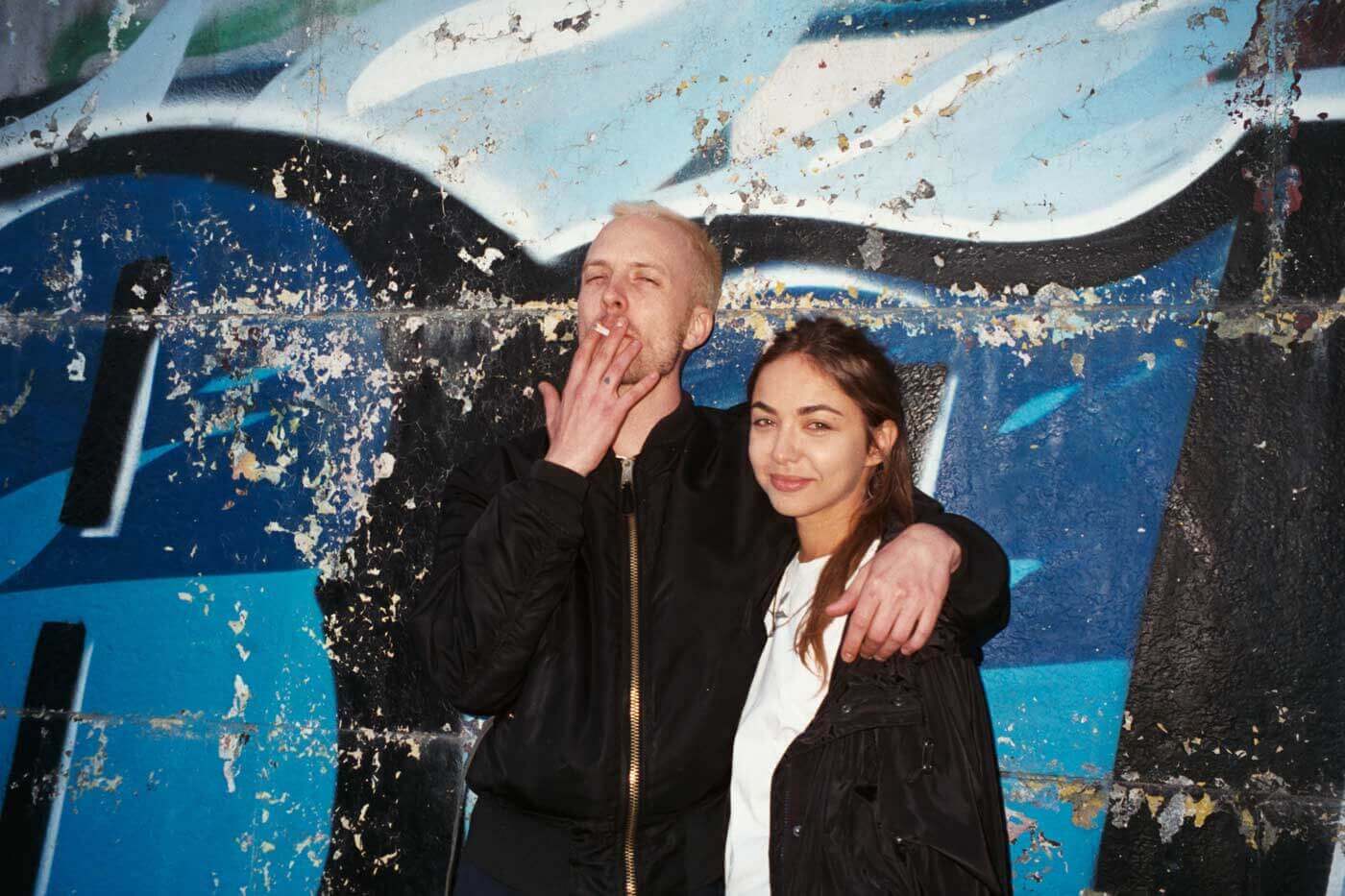 When I worked for Cxema, I stood for preserving its revolutionary enthusiasm. The project's development in Ukraine and abroad foreshadows an increase in moral responsibility and the need to work out new principles, adapted to the current challenges facing Kyiv's musical and visual revolution. To me, such principles are feminist and anti-fascist. If Cxema were to ever abandon them, that would be the end of it.
Translated from Polish by Aleksandra Paszkowska.