Culture and Development – Third Conference: Introduction
In recent years the relationship between culture and socio-economic development has been subject to multiple analyses and studies. Moving away from the highly influential perspective proposed by Richard Florida, based on the concepts of creative class and culture industries, a number of authors began formulating new ideas about the role of culture in improving the quality of life, and how it translates into collective wellbeing. Political Critique's Institute of Advanced Study in Warsaw has been among the proponents of such new ideas.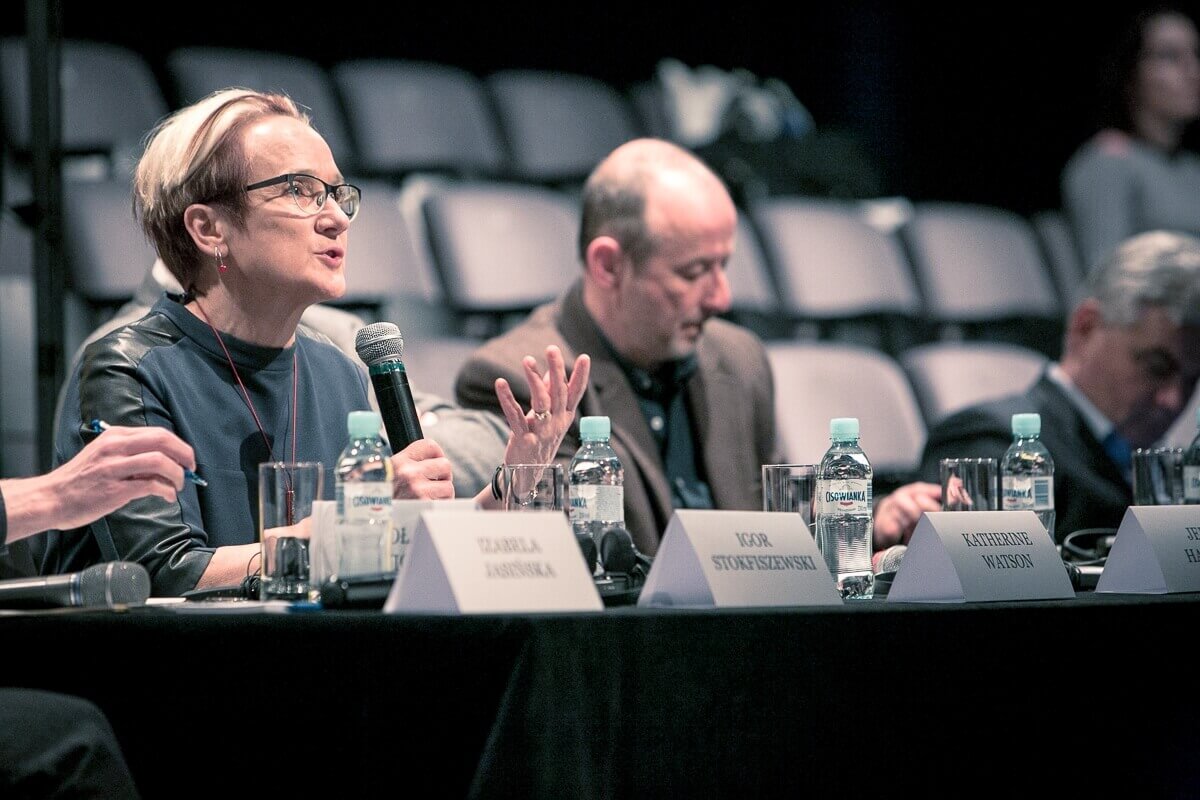 In 2012 we invited Professor Jerzy Hausner to create guidelines for a research project that would look into cultural initiatives developed by institutions, organizations and informal groups that aim at stimulating development of individuals and organizations, which foster a sense of agency in participants of their programmes. On the basis of those guidelines, we launched a programme, Culture and Development, which is a series of seminars, research projects and conferences grounded in the conviction that true development happens only when economic development strengthens social foundations. Without social impact, development is deficient to the degree of handicap, bringing only short-term benefits, while remaining unable to maintain a healthy ecosystem in the world today. Modern civilisation urgently needs relations founded on cooperation, paradigms open to diverse views and practices, and last but not least, trust and drive for a better life for ourselves and others.
The authors identified and developed the following principles of the programme:
– Contemporary understanding of the category of development is grounded in equating economic and social development, with quality of life adopted as the main development criterion;
– A necessary condition to sustainable development is making good use of both hard (including financial capital) and soft capital (human and social relationships);
– Culture is the domain where soft capital can be generated, culture interpreted as the heritage of earlier generations and a collection of social practices that serve for symbolic manifestation of reality, individual expression, communicating with others, collaboration and cooperation;
– Creative transformation of cultural heritage and creating conditions for the emergence of cultural practices are necessary conditions for growth.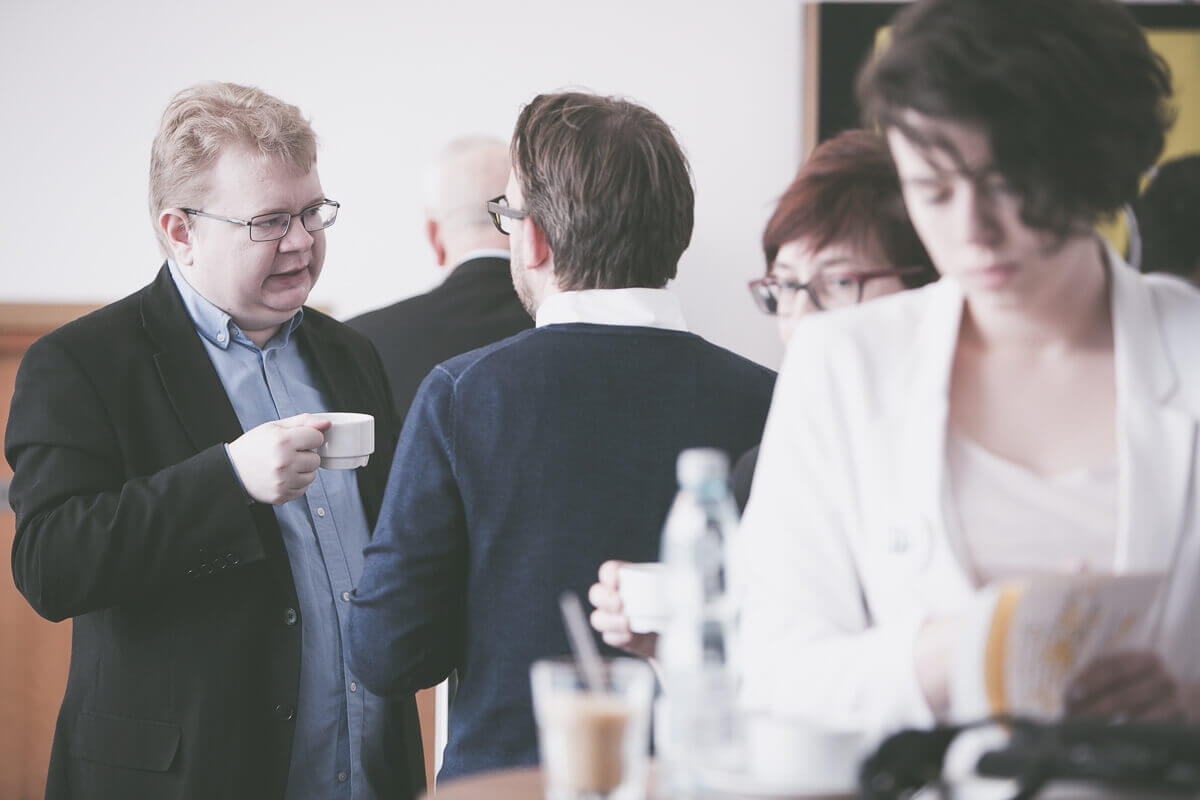 During the Culture and Development seminars in 2012–2016, we analysed dozens of cultural projects, in regard to their capacity to impact socio-economic growth. Since 2013 the project was expanded with studies and conferences that explored various potentials of cultural practices (often grass-roots and informal initiatives), and how they are organized and gain institutional status. Our goal was to formulate hypotheses about the relations between culture and socio-economic growth. Our conclusions were made available to the public in 2016 in the volume Kultura i rozwój. Analizy, rekomendacje, studia przypadków. Edited by Jerzy Hausner, Izabela Jasińska, Mikołaj Lewicki and Igor Stokfiszewski, the book was published by the Institute for Advanced Study in cooperation with Fundacja Gospodarki i Administracji Publicznej (Foundation of Economy and Public Administraiton). In 2017 an e-book version was made available in English. Culture and Development: Beyond Neoliberal Reason, edited by Igor Stokfiszewski, was published by the Institute with support of European Cultural Foundation.
The purpose of the third Culture and Development Conference is to discuss the results of a four-year research project with leading researchers, cultural practitioners, organizers, creators of public policies, and representatives of social movements. We have had the opportunity to cooperate with foreign guests in Connected Action for the Commons network, founded by the European Cultural Foundation. The cooperation of our programme was transformed into an international project, while European reflection on culture was enriched by the Polish perspective.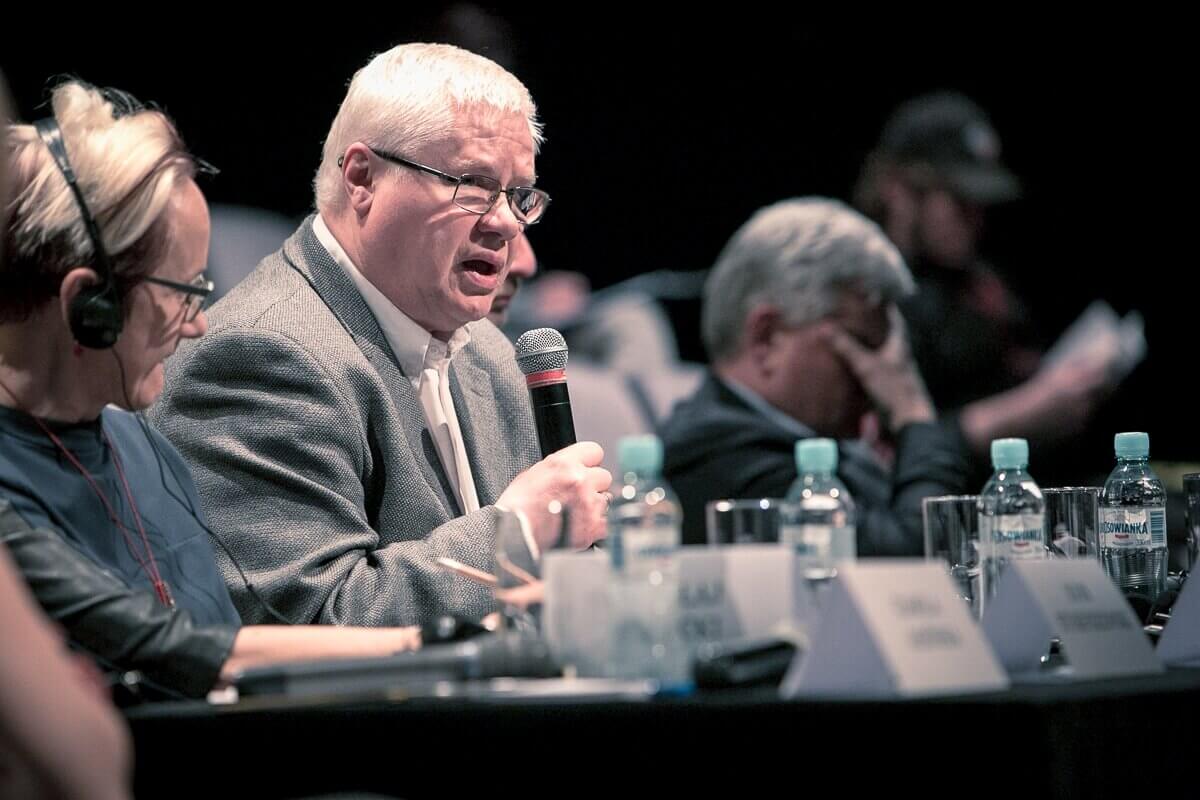 In light of the above, this year's conference shall embark on the topic of Europe as a timeless space for cultural practices as well as a collection of shared values that grew from the history of cultural practices. This aspect is important particularly now, when we face the threat of constricting the cultural register in Poland as well as other European countries. This observation gives rise to questions about democracy, its quality, and how it affects culture and social life at large.
One symptom of this threat is the rise of voices that question the freedom of artistic expression. This year's conferences partnered with Zygmunt Hübner's Powszechny Theatre in Warsaw, which has recently been the target of claims made by conservative and nationalist circles. Joining forces with Powszechny Theatre is an act of practical solidarity with a cultural institution that has been subject to political and legal pressure due to their artistic activities.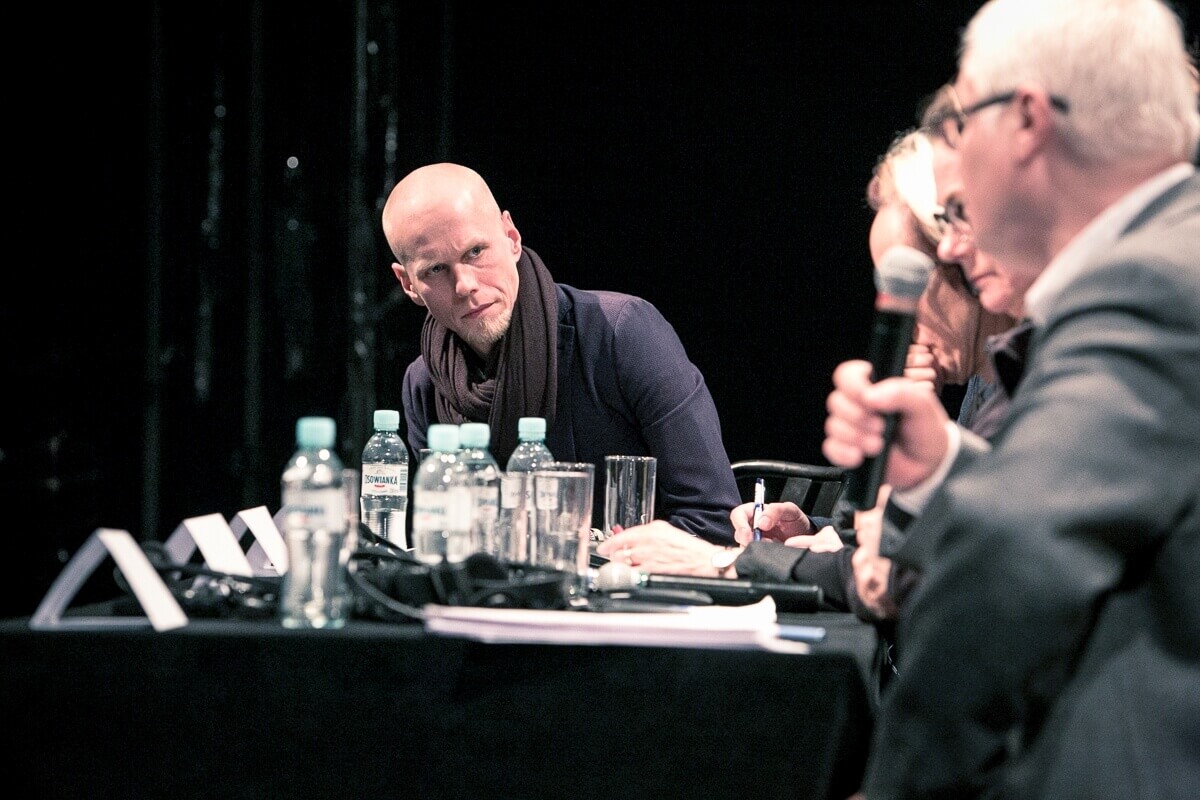 Powszechny Theatre is not only an artistic centre with ambitions to create performances that touch upon vital social problems; above all, it is a public cultural institution searching for new ways to develop its social dimensions, through interaction with the neighbourhood and district, and cooperating with organizations and informal groups that practice independent culture, 'living culture,' or social culture, etc. Powszechny Theatre is an institution that strives to insert itself organically in the ecosystem of the social and cultural life in Warsaw's Praga district. As an expression of this approach, we shall present a unique performance to accompany the Culture and Development conference. Narysowałam więcej niż tu widać, a play by Strefa WolnoSłowa Foundation, directed by Alicja Borkowska, is based on workshops with the immigrant community, co-organized by the theatre. The performance will be hosted on a neighbouring stage at Komuna Warszawa, an independent artistic collective, located in a building that is home to a number organizations dealing in experimental art and artistic practice focusing on participatory work with the local community. The performance will be a palpable example of putting into practice the notions of culture diversified on methodological, institutional and axiological dimensions.
Culture and Development – Third Conference: Panels
Opening ceremony
Participants:
Jerzy Hausner (Cracow University of Economics)
Izabela Jasińska (Institute for Advanced Study in Warsaw, Political Critique)
Paweł Łysak (Director of Zygmunt Hübner Powszechny Theatre in Warsaw)
Igor Stokfiszewski (Institute for Advanced Study in Warsaw, Political Critique)
Katherine Watson (Director of European Cultural Foundation, the Netherlands).
Panel 1. Ecosystem of Culture
Complementary or conflicting? How do we shape cultural governance towards development and common good? From individual creation, through grassroot cultural initiatives and non-governmental organizations, to innovative cultural institutions.
Panellists:
Emina Višnić (Director of Rijeka, European Capital of Culture 2020, Croatia)
Vitalie Sprînceană (Oberliht Young Artist Association, Moldova)
Xenia Kalpaktsoglou (Curator, Co-founder of Athens Biennale, Greece)
Paweł Łysak (Director of Zygmunt Hübner Powszechny Theatre in Warsaw)
Moderator: Mikołaj Lewicki (University of Warsaw)
Panel 2. Ecosystem of Cultural Policies
Coordinate or compete? How do we stimulate culture in diverse legal regimes on urban, regional, national and continental levels? Where is the key to the truly sustainable development potential of culture?
Panellists:
Edwin Bendyk (Polityka magazine)
Ana Méndez de Andés (Ahora Madrid civic platform, Spain)
Tomasz Thun-Janowski (Director of Culture Office, City of Warsaw Office)
Alicja Borkowska (Strefa WolnoSłowa foundation)
Moderator: Anna Świętochowska (Institute for Advanced Study in Warsaw)
Panel 3. Ecosystem of European Values
Culture in Europe or European Culture? How do we shape culture in Europe to foster identity-forming processes and strengthen democracy?
Panellists:
Katherine Watson (Director of European Cultural Foundation, the Netherlands)
Jerzy Hausner (Cracow University of Economics)
Karin Lekberg (Director of Subtopia creative cluster, Sweden)
Philipp Dietachmair (European Cultural Foundation, the Netherlands)
Moderator: Igor Stokfiszewski (Institute for Advanced Study in Warsaw, Political Critique)
Culture and Development – Third Conference: Theatre Performance
Strefa WolnoSłowa
I have drawn more than you can see here
Director: Alicja Borkowska
How does memory work, what do we remember, what do we forget? How to recreate familiar places, people, emotions, from scraps of memories and recollections? The stimulus behind the creation of the show was relating last year's events to the arrival of refugees to Europe and the reactions of our society to such events. How did it happen that we forgot that we ourselves were once refugees who had to flee from war or persecution? The inspiration for the work of the multigenerational group from Strefa WolnoSłowa, joining refugees, migrants and Poles, was I remember, a book by Georges Perec, a collection of tales about Paris, recalling memories, small events of everyday life, places and stories that are absent from history books, but represent the very fabric of everyday life.
From the stories of the participants in Strefa WolnoSłowa's workshops emerge a multitude of images describing the history of the post-war era, seen from the perspective of people born in Poland, and of those who came to Poland in search of a better life, for love, or to escape from persecution.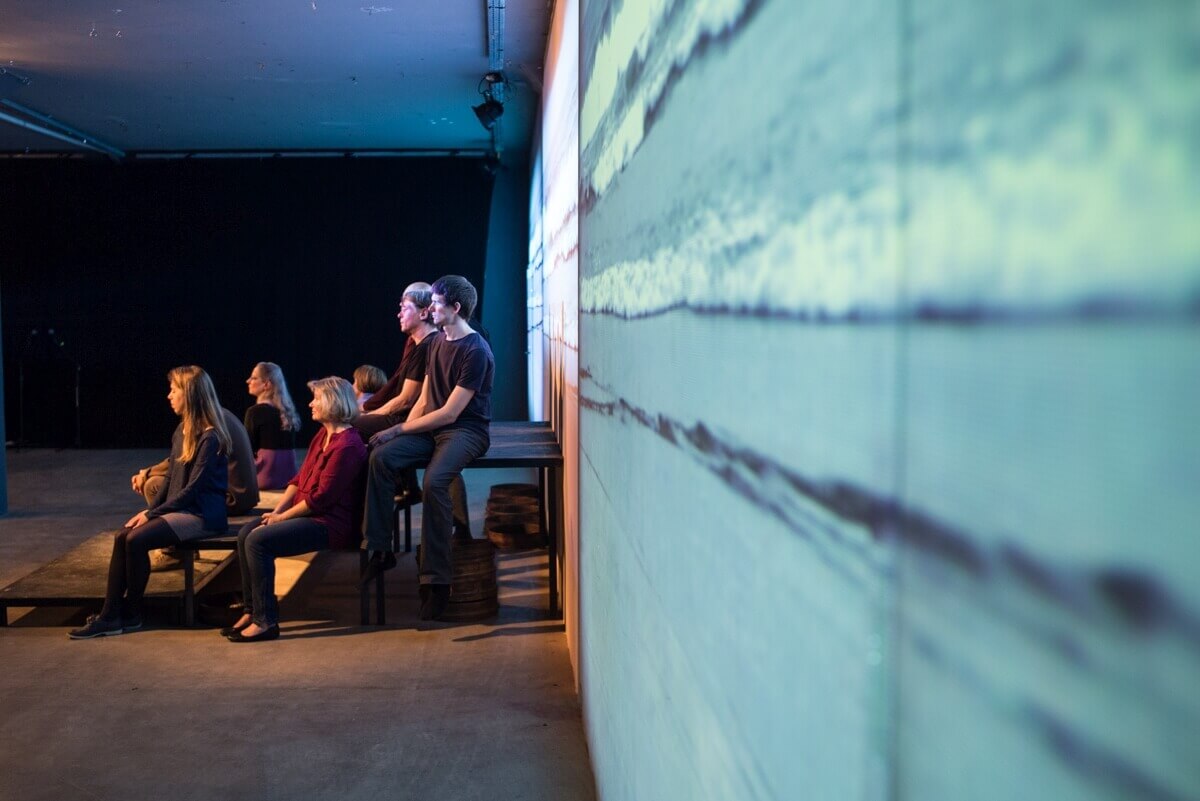 Small stories are interwoven with the events of history, and the viewer is invited to arrange scattered puzzles into their own atlas, to decide for themselves which of the events and images are the most important to describe the world of today.
Cast: Teresa Ferraris, Viera Hres, Anton Snotau, Veronika Los, Jolanta Pacewicz, Barbara Bernard, Alejandra Castelblanco, Krystyna Gielecińska, Aliaksandra Shapialevich, Izabella Pietura, Kamilla Tantasheva, Barbara Herman, Alma Sarahi, Tashi Woetsang, Fenglan Xu , Darinka Nedeljkovic, Yona Aloewie, Diah Anggraini Martin, Małgorzata Zagajewska, Elżbieta Mazur, Justyna Laskowska-Otwinowska, Magdalena Andrzejewska, Abdellah Yamani, Yu Koyanagi, Vita Shkaraban, Olivia Klochko, Mamadou Ba, Andrzej Krzymowski, Magdalena Derrien, Marta Szepietowska, Bartłomiej Smoleński, Szymon Barzyc, Thomas Hildenbrand, Magdalena Zawadzka, Karolina Soja, Iryna Kovalchuk, Maria Roguska, Monika Śliwińska, Bogdan Melniczuk, Tatiana Roslyak
Director: Alicja Borkowska
Artistic supervision: Paweł Łysak
Texts: Tomasz Gromadka, Katarzyna Mazur, Artur Pałyga, Przemysław Pilarski
Music: Ray Dickaty
Choreography: Aleksandra Bożek-Muszyńska, Katarzyna Stefan
Visualizations: Maria Porzyc
Production: Weronika Chinowska, Magdalena Duszyńska-Łysak
Strefa WolnoSłowa
Strefa WolnoSłowa was founded by a team of young people who engaged in theatre, literature, photography, cultural animation, cultural and artistic projects, as well as in film and travel journalism.
Our goal is to organize theatre, artistic, cultural and educational activities for intercultural and intergenerational dialogue. We are interested in initiatives where the boundary between art and social interventions is blurred, highlighting current problems of Poland, Europe, and the world. We involve people from various social groups in artistic activities that promote taking an open attitude towards social reality.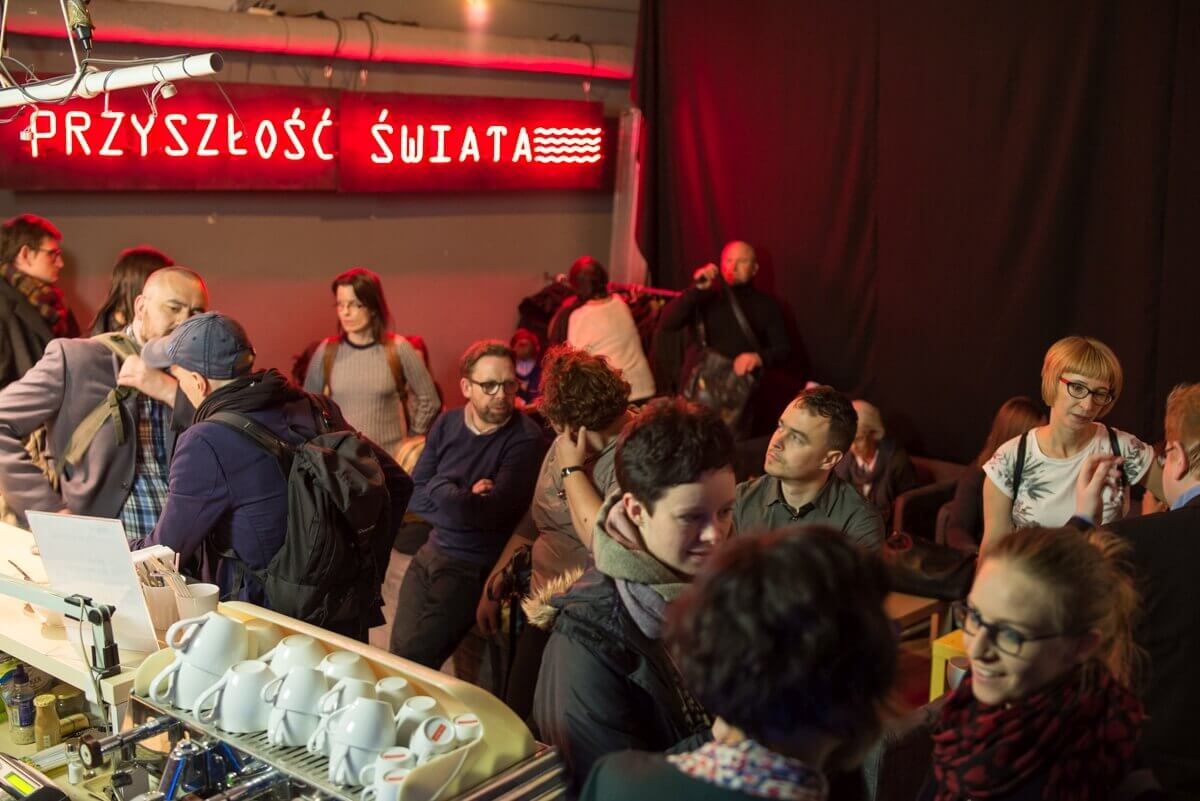 Through international artistic projects, interdisciplinary activities and initiatives involving refugees and immigrants living in Poland, we promote intercultural dialogue, European integration, and human rights. Our interest lies in broadening human rights knowledge, analysing current world affairs, and discovering new, innovative methods of cultural animation and multicultural education. Consequently, we also take part in research projects, social campaigns and conferences.Culture and Development – Third Conference: Publications
Culture and Development – Third Conference: Publications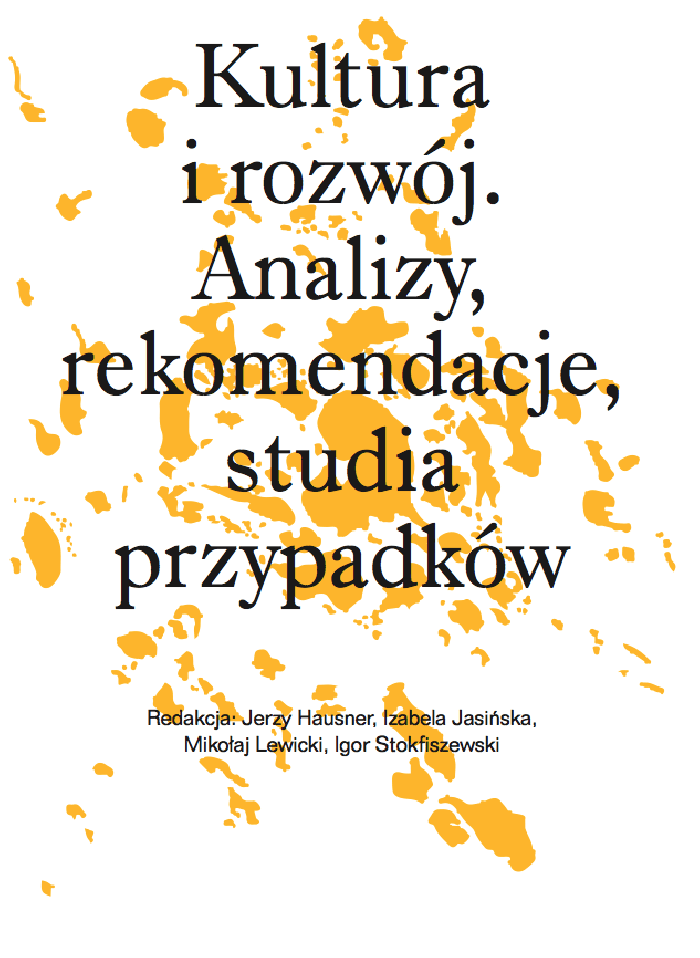 Hausner, J., Jasińska, I., Lewicki, M., Stokfiszewski, I. (ed.), Kultura i rozwój. Analizy, rekomendacje, studia przypadków.

Stokfiszewski, I. (ed.), Culture and Development: Beyond Neoliberal Reason.
Free e-book (PDF, ePUB and MOBI) in English is available on the website of Political Critique Publishing House: www.wydawnictwo.krytykapolityczna.pl