Originally published on commonstransition.org
This is a city that has been reinvented by activism. A formidable woman by the name of Ada Colau, herself a longtime front-line activist for housing rights, is now the mayor. As a woman, as an activist, as a mayor, she's a good stand-in for the city itself and the radical positive changes it's making.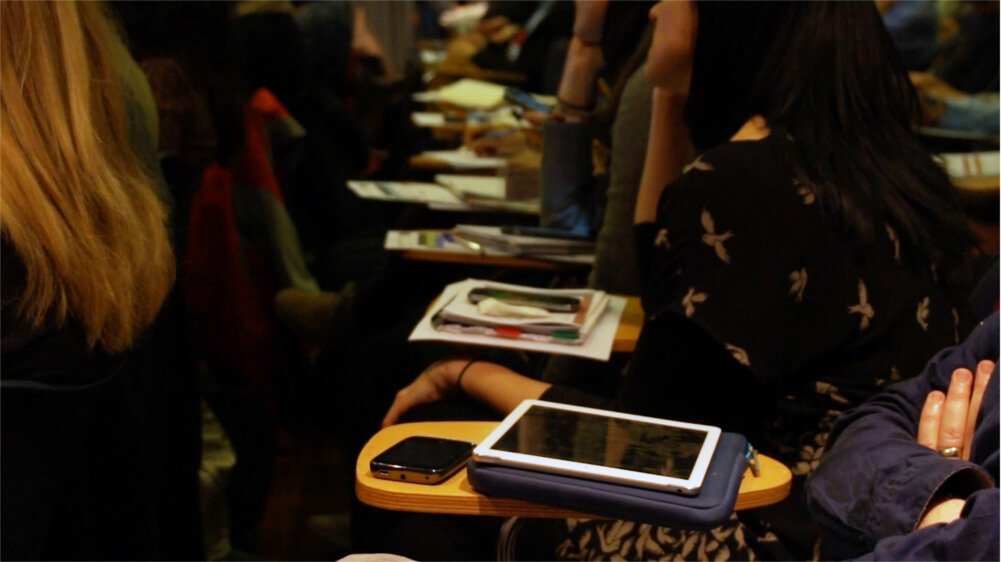 But that's not to say that Ada Colau is responsible for all the whirlwind political and civic change. Barcelona is not a city in reform from the top down; it's a city in transformation from the bottom up, and up, and up. It's taking on the challenges of economic and civic change from an inclusive and deliberate position, maturing its street-level praxis into a political force that won't be contained by its own borders. It's ready to share its hard-won knowledge and experience with others internationally.
Barcelona is not alone in its evolution. From our point of view, 2016 is shaping up to be a turning-point year in which the Sharing and Collaborative Economies enter a period of intense self-examination and reinvention, and the emergence of the Commons model or paradigm comes forward to effect powerful change.
For example, OuiShare, early and perhaps earnest proponents of the Sharing Economy from its inception, has taken "After the Gold Rush" as its OuiShareFest 2016 theme title. Clever allusions to Neil Young aside, the sentiment expressed is quite clear. It's time to examine what's left after the public image spikes and crashes of so many Sharing Economy darlings; time to pick up the pieces and work harder than ever to re-invent, re-purpose what remains and, perhaps most of all, re-decentralize. Everything.
As part of that process, in mid-March 2016 Barcelona was host to the Commons Collaborative Economies event (also called "Procomuns"), focused on commons-oriented peer production and the collaborative economy. This event centered on producing public policy proposals and technical guidelines for building software platforms for collaborative communities, and it drew a huge and diverse crowd. Over 30 countries were represented, and almost half the attendees were women. The participants page is a welcome relief from the dreaded "all-male panel" awards. There were families with little kids present, which is not so common at events like these. This event was just about ideal in terms of showing that it's possible to bring together a wide range of people who normally interact online into a "real-world" setting, and accommodate some of their expectations of balanced representation, and even a few of their often overlooked real-world needs – like childcare. The outcome: a series of proposals and policy recommendations for governments, 122 in total, ending in a joint statement of public policies for the collaborative economy, targeted toward both the Barcelona City Council and to the European Commission.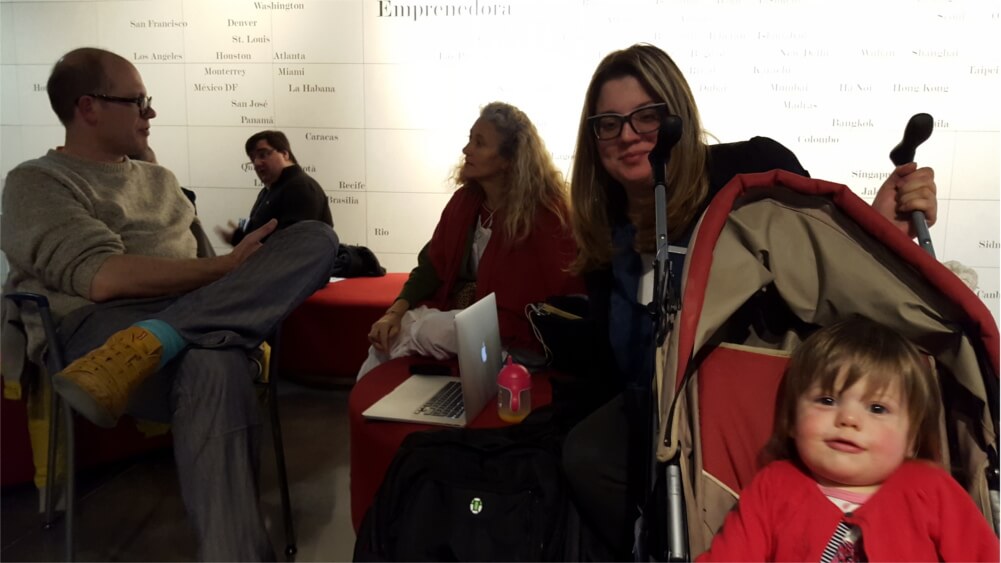 We spoke with our colleague Albert Cañigueral to get his impressions of the event. Albert is part of Ouishare and Barcola — a Barcelona City Hall multi-stakeholder work group exploring Commons Based Peer Production and the Collaborative Economy, and one of the organizing entities behind Procomuns. "It was very intense, between the volume of content, the quality of the debates and the diversity of the participants and speakers. It was also organized in record time. At the closing, both Alvaro Porro (Barcelona Activa) and Jordi Via (Social and Solidarity Economy area of Barcelona City Hall) made it quite clear that within the existing diversity of what we understand as the collaborative economy – without penalizing any of the options – the administration is leaning towards the commons, and supports the commons collaborative economy option."
Another recent policy-focused event held in Barcelona was conducted just two weeks prior to Procomuns, this time by Goteo, the award-winning Spanish civic crowdfunding platform. "It's crucial that the public institutions of our time understand the importance of taking decisions together with citizen participation, and to commit to taking measures that favor inclusion, access to resources and the process of creating public policies," Goteo's Strategic Director, María Perulero, remarked. "Over the last five years, Goteo has built up some experience working with public institutions and other bodies willing to innovate in the decision-making, distribution and execution of financial budgets for culture. What we've seen is that when there's a will to change, transformation mechanisms go to work." Perulero, along with her colleague Carmen Lozano-Bright, conducted a workshop with Pla de Acción Municipal (Municipal Action Plan or "PAM") de cultura (Barcelona), in co-creating cases in the field of culture/economy of culture that participants would like to see included in the PAM. One of the proposals collected during the Procomuns event was put forth by Goteo, on the topic of institutional match-funding for crowdfunding innovative pilot projects.
We also asked Cañigueral, since he lives and works in Barcelona, for his take on the city as an incubator for change. "Barcelona has become a reference point for digitally-based social innovation, with a strong commons orientation. You need only look at the P2Pvalue map of Catalan cases (as was mentioned in the Datathon during the event). Just see the city's diversity of initiatives in Digital Society.eu, and consider the European prizes that have been awarded to Goteo, and Guifi.net, among others. In light of all this, I think that there's perhaps a little lack of ambition, or a bit too much modesty happening. There are similar examples and even replicas to be found in other areas, in part because again, there's too much modesty around promoting all the innovation going on here. We've got a lot to learn from the English and the Americans. Social innovation in general, including what we'd call 'commons-oriented', really needs better marketing."
The focus on civic and social empowerment and inclusion in policy-making, more than just business development, is an obviously welcome expansion in the role of the citizen judging by the overwhelming attendance, local and international, in the Procomuns event. But, as the saying goes, "with great power comes great responsibility", and some of the presentations hit the crowd with some sobering wake-up calls, especially in the context of Barcelona and its position as a European city well acquainted with new technology. Dmytri Kleiner's presentation targeted the devastating human and environmental cost of the raw materials and manufacturing of technology, with the climactic statement "Technology is built out of blood" causing a simultaneous hush in the room and flurry of tweeting.
Because of the unique nature of Procomuns, we're going to outline the basic happenings and outcomes, as we believe this will (or should) become a reference event for future collaborations between cities, their citizens, policymakers, and local economy advocates and producers.
Diving into Procomuns
The event was inspiring, to say the least, and highly varied in content. It was also made available in three languages, Spanish, Catalan, and English, with simultaneous interpreters present for plenary sessions. We've captured a rich sampler to hint at the sheer quantity of speakers and depth of exploration, although we can't claim that this is a complete summary.
The event was coherently organized around three main tracks: the relevance of the commons-oriented model within the Collaborative Economy; public policy recommendations for the urban and European Commons; and the technical guidelines on free and open software and decentralized technologies. Below, we'll describe some of the interventions within each of the three tracks, with a special focus on the policy aspect. For more resources, see Procomun's comprehensive website.