Last year the European Cultural Foundation awarded Nicolai Chirnev, a young student from Chisinau, a grant for repairing an old soviet summer theater and transforming it into an open-air cinema. Nicolai was one of the 50 people selected to take part in the Idea Camp in Botkyrka, Sweden, in September 2015.
The abandoned construction of the former summer theater is situated in a green area located in the district of Buiucani, a large residential area of the city of Chisinau, with no cinema hall. It was not always like this: during the Soviet times a large cinema hall, Flacăra, was working in Buiucani, but it was later transformed into a shopping area. The idea was, thus, to bring back the cinema in Buiucani.
Nicolai and a group of students started the implementation of the project by submitting the project to the Chisinau City Hall. This was done in February 2016. These documents had to be signed by 5 local officials and the city mayor, but they are not signed till today! The many attempts that the group did in order to find out the reason for this stalemate proved to be fruitless.
However, the young people decided to start the project anyway. If the Chișinău City Hall is not giving them the permit to reconstruct the structure, they would use the ruins.  The place is still missing a scene, a screen, while the seats and the surrounding walls need a thorough reparation.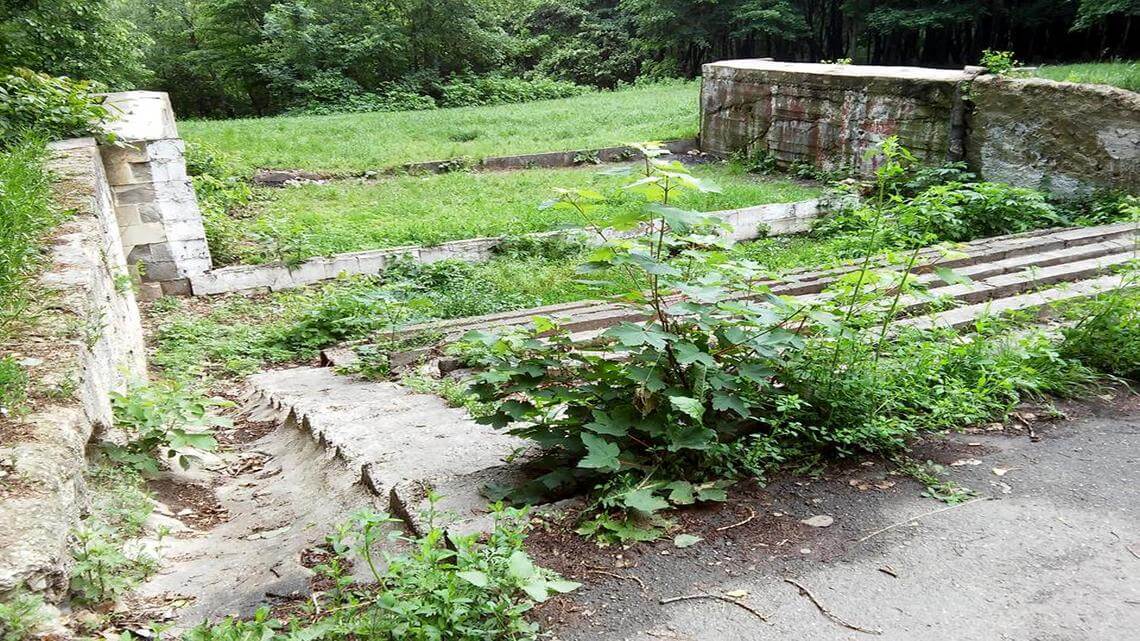 On Friday, 1-st of July, in the evening, the first open air cinema of Buiucani was successfully opened. More than 130 persons attended the event. This shows a strong interest from the local community. For the first screening, the team selected several movies that were previously presented during the Documentary Film Festival Cronograf.
The project team will continue the screenings during the whole summer, hoping that the impressive number of people that come to the screenings will prove to be a convincing proof for the City Hall to accelerate the process of giving all the necessary permits.