Within the framework of the common European sea policy and an EU regulation* introduced in 2014, the European Union has sought to apply measures to crack down on the serious problem of overfishing, which has led to the disappearance of marine living resources and left both the seabeds and the nets of small fishing boats empty.
The economic benefit is far greater if they agree to allow the destruction of their boats.
This initiative—which maritime experts consider 'otherwise positive'—encourages fishermen to surrender their fishing licenses in exchange for due compensation. For the fishermen, the economic benefit is far greater if, in addition to surrendering their licenses, they agree to allow the destruction of their boats.
In 2013, EU member-states introduced the Common Fisheries Policy (CFP), which marked a commitment to halting overfishing of all stocks by 2020. The aims of the regulation are to reduce the total European fleet of Member States, to impose checks on coastal fishing, and to preclude potentially illegal fishermen from maintaining fish stocks in the seas. It is worth noting that the EU's fishing fleet is calculated as the cumulative volume of all member-state fleets, regardless of whether the vessels belong to Greece or any other country.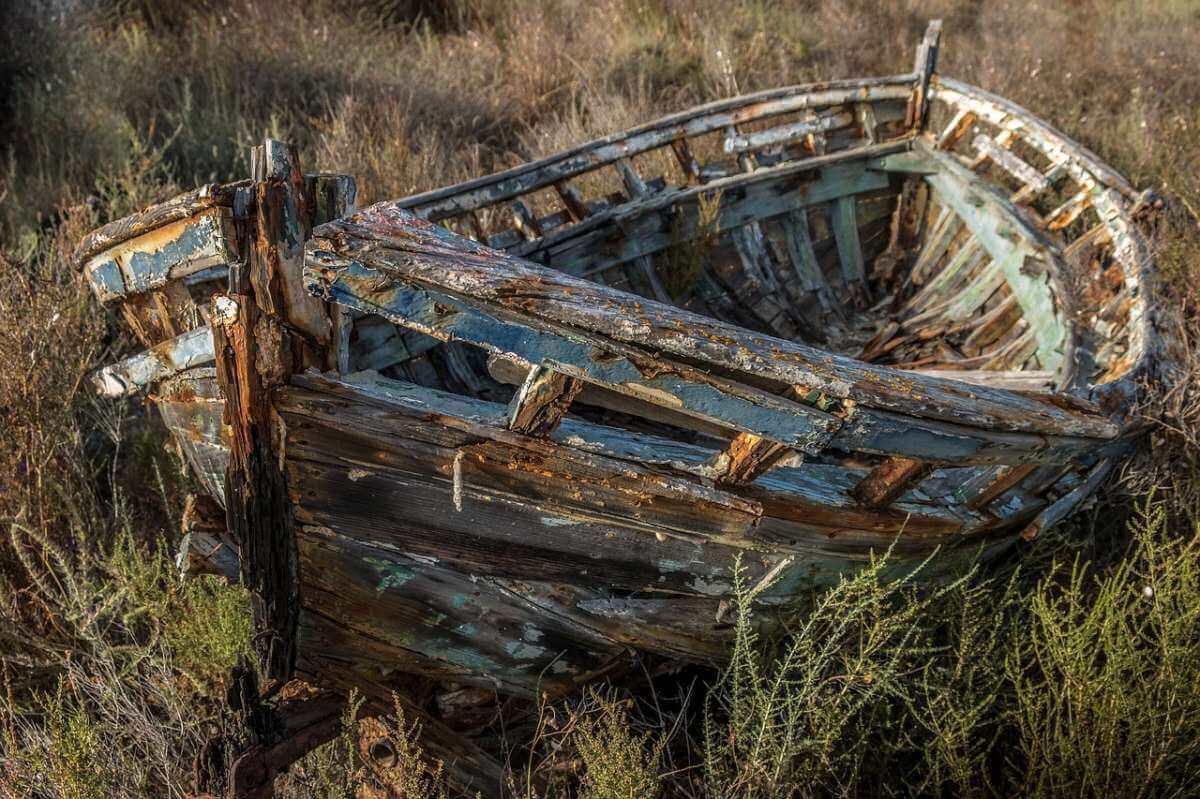 The collateral damage of the measure is the dismantling of wooden fishing boats constructed with traditional boatbuilding methods. In light of economic hardships and pension reductions and a graying older generation of fisherman with no one to pass on their baton to, it makes sense that fishermen are resorting to this particular EU subsidy by surrendering their licenses and choosing the more economically-viable alternative of destroying their caïques as opposed to maintaining them.
The EU is happy to pay generous compensation because the initiative reduces concerns about illegal fishing and also diminishes the total volume of its fleet—which can then be replaced with ultra-modern transatlantic fishing vessels.
The dismantling of old caïques is nothing new, and the European Community has been pushing similar measures ever since the 1990s. In Greece alone, it is estimated that, since 1994, more than 10,000 large and small fishing vessels have been smashed, crushed, or burned.
In Greece alone, more than 10,000 fishing vessels have been smashed, crushed, or burned.
Yet among these thousands of vessels were many wooden boats of unique cultural value, which also constituted a kind of archive for the art of woodworking. They might have been put to educational use, as a living repository of legends, histories of migration and seafaring, collective memory, and stories of knowledge and cultural exchange.  
In fact in Greece, from 1990 until fairly recently, rescue efforts for the boats were mobilized primarily through the individual efforts of people familiar with the sea. Nevertheless, since about 2014, a need for a more coordinated response has led to the introduction of organizations such as the Working Group on the Protection and Promotion of Traditional Sea-craft and Wood Crafting and "Proteus," the society for the rescue and conservation of shipbuilding and seafaring heritage.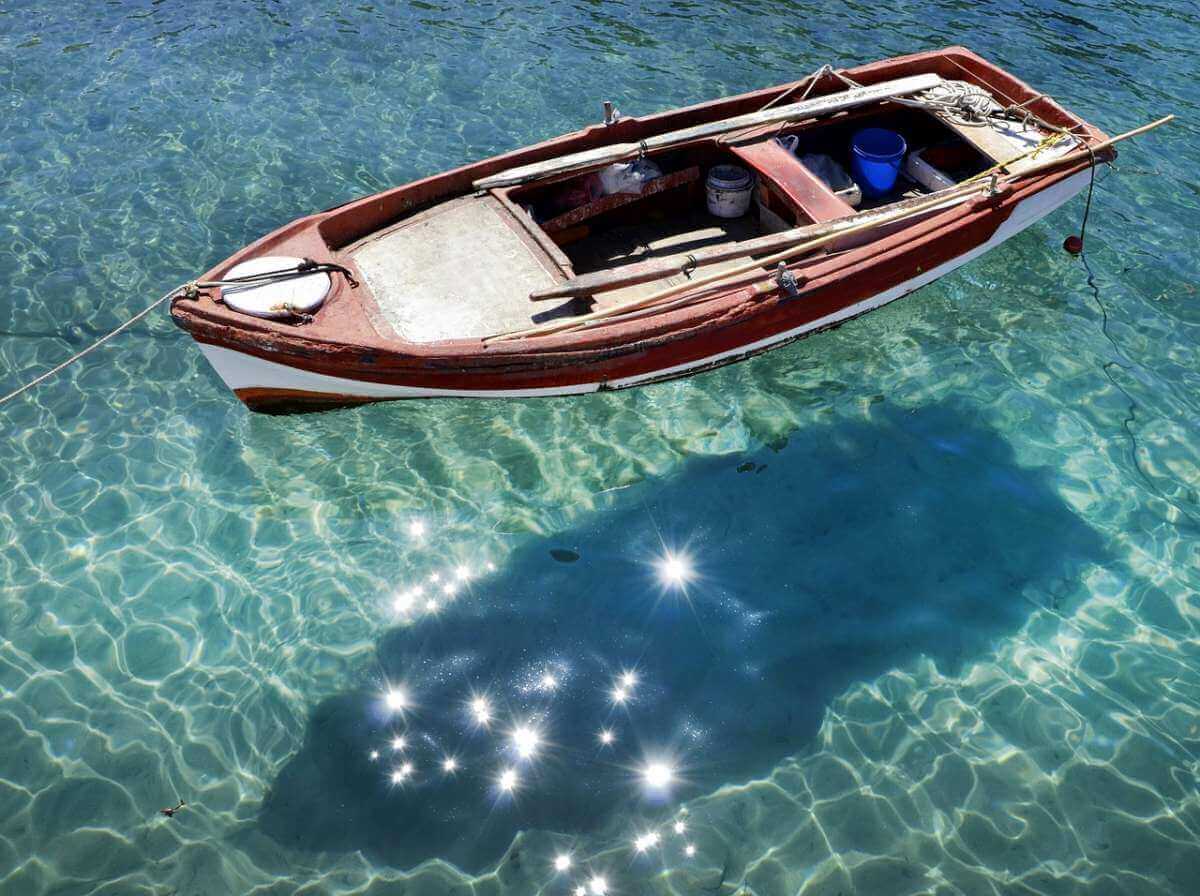 Rescuing traditional boats is neither an easy task nor an enterprise without considerable financial cost, and wide scale efforts in Greece to confront the problem have come late in the game.
It is projected that, fairly soon, bulldozers will reduce a further 766 vessels to splinters. Of those, 40 are museum-worthy.  
Bulldozers will reduce a further 766 vessels to splinters.
The Special Operations Program for Fisheries and the Sea Operations Program has stated that its November announcement marked the last call for ship dismantling under the provisions of this program, but those who have been struggling for years to rescue historic, irreplaceable ships are skeptical: "They've already told us before that it would be the 'last time', but they didn't honor it. The main thing is that we were not informed in time to be able to save what could be saved—to save the traditional boats."
Paporias' trailer. Documentary (2015) by Stratis Vogiatzis. 
Culture vs Money: Unfortunately, money wins out
At a March 28 press conference at the Nautical Museum, Kostas Damianidis, an architect with a PhD in the history of shipbuilding, admitted to the ThePressProject that economic interests also undercut the specific EU regulation, which ultimately favors the creation of state-of-the-art fleets:
"I don't disagree that the destruction of traditional vessels is being influenced by certain interests. Vessel destruction began in an attempt by major powers such as England, Norway, Spain, and Portugal [to control] fishing on the open sea, but has ultimately affected us much more than those other countries. In order to better understand the interests and logic behind these measures, we need to consider the fisheries program as a whole, because, alongside the destruction, the fisheries program is subsidizing modernization; it subsidizes development on what seem to be more reasonable bases. This aspect, of course, is not aimed at small fishermen but at large fishing companies."
The question of how to rescue traditional wooden boats also concerned the other European maritime powers, but those states began to address the issue a decade or two earlier than Greece.
"In Europe our experiences have been negative. It is a very old battle, that of culture against money and, unfortunately, money wins out" said Thomas Hoppe, Secretary of European Maritime Heritage (EMH), who also attended the press conference.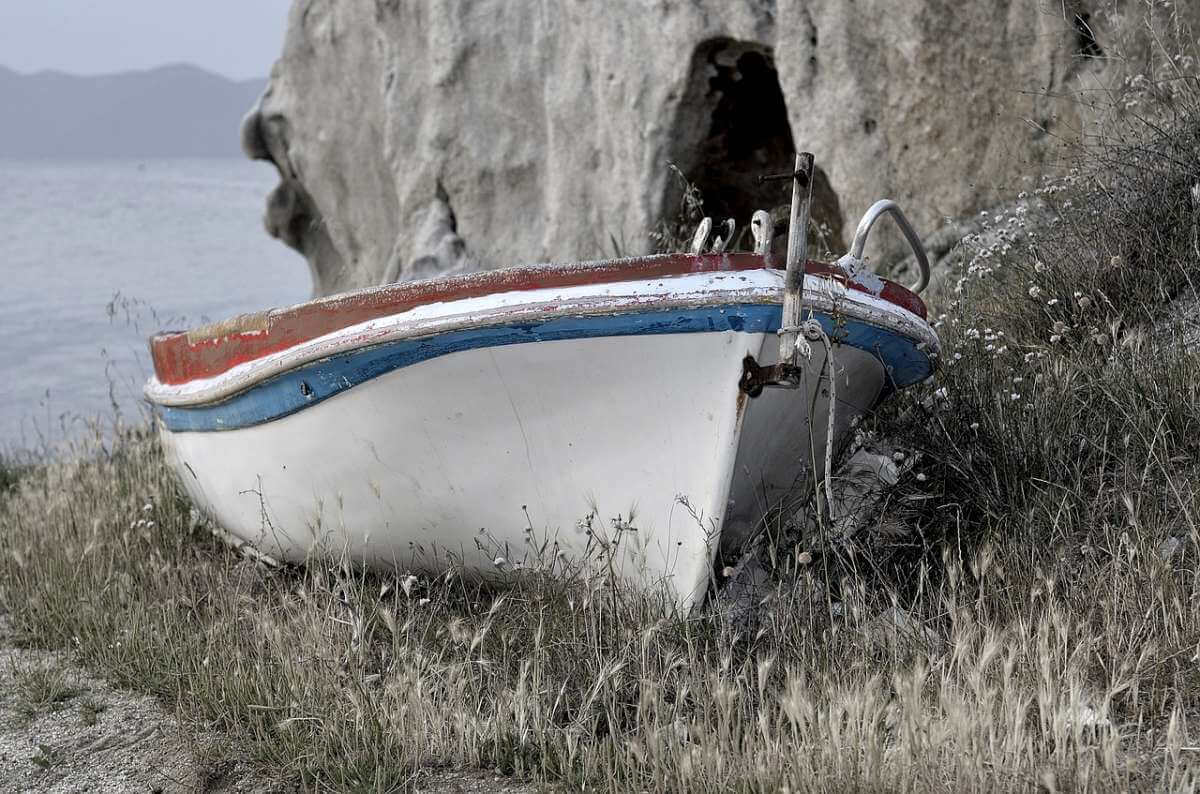 "Denmark has marked an extreme negative example. Fifteen years ago they destroyed all of their wooden boats. They recognized as part of their cultural heritage, and therefore rescued, only twenty of them. They were happy with that, but after a decade they realized that the wood was rotting and the boats would not easily survive with the maintenance they required. In the end, all twenty have been destroyed, and now there are none left," Hoppe explained, and expressed his hope that Greece would manage better. "Once a ship is lost, it never comes back. There is no return from destruction. From my experience, I would tell you: be careful and rescue enough of them. And until it is clear what use a boat will be put to after it is saved, you must have very specific rules so that traditional boats are kept safe."
Who will assume the cost and the responsibility of caring for them?
In the end, are there solutions and realistic disincentives that will rescue traditional shipbuilding? And—-as the EMH secretary pointed out—once the ships are saved what will happen next? Who will assume the cost and the responsibility of caring for them?
Counter measures, challenges, and unclaimed responsibilities
This EU regulation, in tandem with the surrender of the fishermen's licenses, does not necessarily imply destruction of the wooden boats. Vessels can be preserved on the express condition that they be permanently withdrawn from commercial fishing use. However, the compensation (calculated on the basis of the particulars of the vessel) is much higher— sometimes four or five times higher—if the vessel is destroyed. Against this backdrop, there are few serious disincentives for fishermen, even though cultural heritage is itself also protected by the Greek Constitution (Article 24 (6)).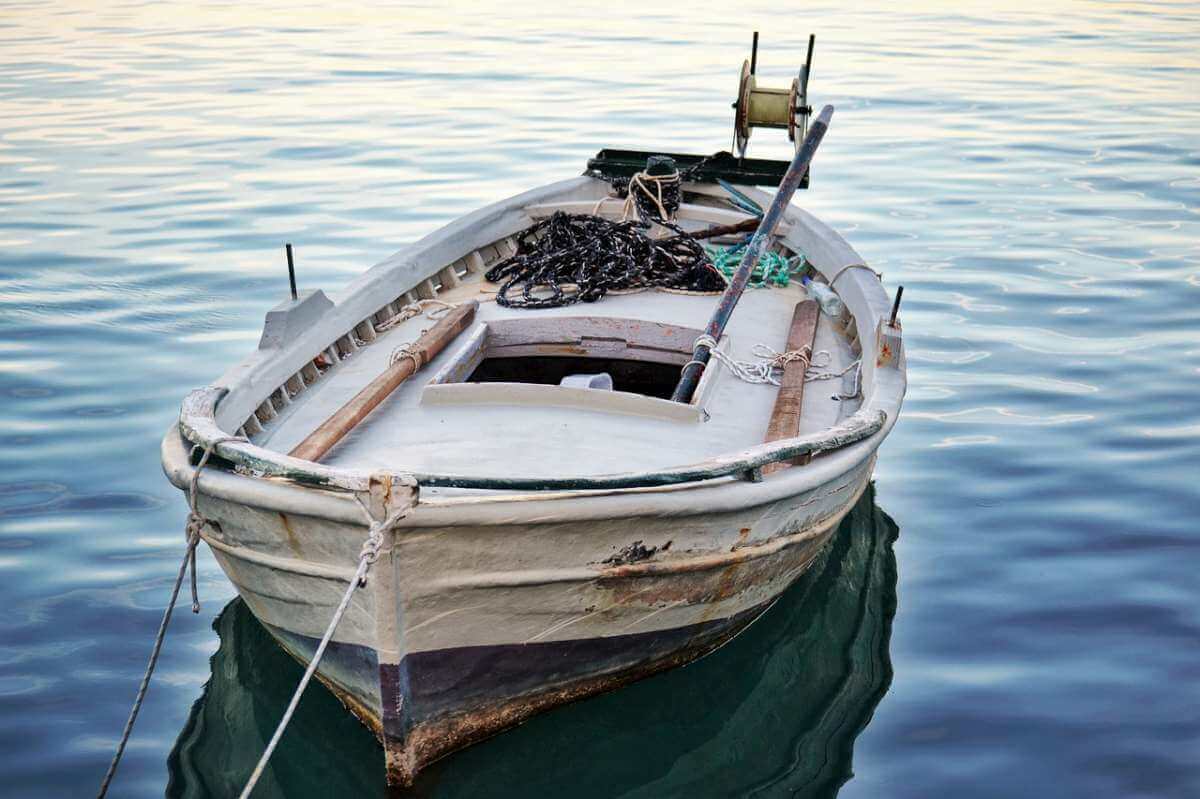 "In an attempt to avoid repeating past wrongs, Evangelos Apostolou, Greek Minister of Agricultural Development and Food, undertook a rescue initiative. Our goal is to save as many boats as we can, but we need to see how they will be used going forward, because the biggest problem is preserving them. Unfortunately, the European Union does not subsidize conservation, so all 26 vessels that have thus far entered into a rescue program in Greece are now being left to rot, or no longer even exist," said Konstantinos Katsafaros, spokesman for the Ministry of Agricultural Development and Food.
"Although the ministry's responsibility is to stop the vessels from engaging in fishing, it is clear that everyone ought to contribute to preserving and disseminating our cultural heritage and the art of woodworking. I hope that this interview will bring immediate results and mobilize private initiatives," added the ministry representative.
The destruction of a traditional wooden boat on Lefkada island. (No english subtitles. Destruction shown at 11.00′.) 
Even, then, if a fisherman is willing to save his traditional wooden boat, the question becomes one of who bears the responsibility for its preservation, which requires large sums of money. This murky point is already quite problematic and a rather reasonable one to raise, as there is no reason an aging fisherman would want to deal with a costly bureaucratic maze.
"Nor do the museums in Greece have the resources to undertake this kind of maintenance," explained Nikolaos Vlavianos, an expert in the restoration of historic ships, Vice-President of "Proteus" and member of the Board of the EMH.
Some municipalities have preserved antique traditional wooden boats; you may have even seen some displayed in an island's main square. Unfortunately, however, this kind of exposure causes the caïques to rot and is therefore not a viable solution.
The Ministry of Culture can formally recognize the cultural value of the vessels, but "seeing as they constitute private monuments, [the Ministry] can only intervene to implement synergies with public policies that will motivate owners to retain their boats," said Stavroula Fotopoulou of the Ministry's Directorate of Modern Cultural and Intangible Cultural Heritage, adding that the Ministry of Agricultural Development "holds the key in its hands."
An owner of a traditional wooden boat who spoke up at the press conference worriedly explained that for two years he had been trying to find a home for his boat and in the end he found only one potential buyer, from Switzerland.
One realistic solution would be to convert the boat, after it has been rescued, into a vessel used for tourism or general recreation. Then, of course, a question arises. If the boat is to be used for tourism, it will have to be inevitably modernized. How, then, will its traditional character—the whole point in question—be ensured?
"First of all, the incentive that we're asking from the Members of the European Parliament is that the same compensation be offered for the dismantling of vessels and for their rescue," said Nikos Kavallieros, President of the Association of Traditional Boats. "For a fishing vessel to be deemed 'traditional' a ministerial decree from the Ministry of Shipping must be decided upon by a three-member committee. When the nature of use is changed, it will have to pass through committee again."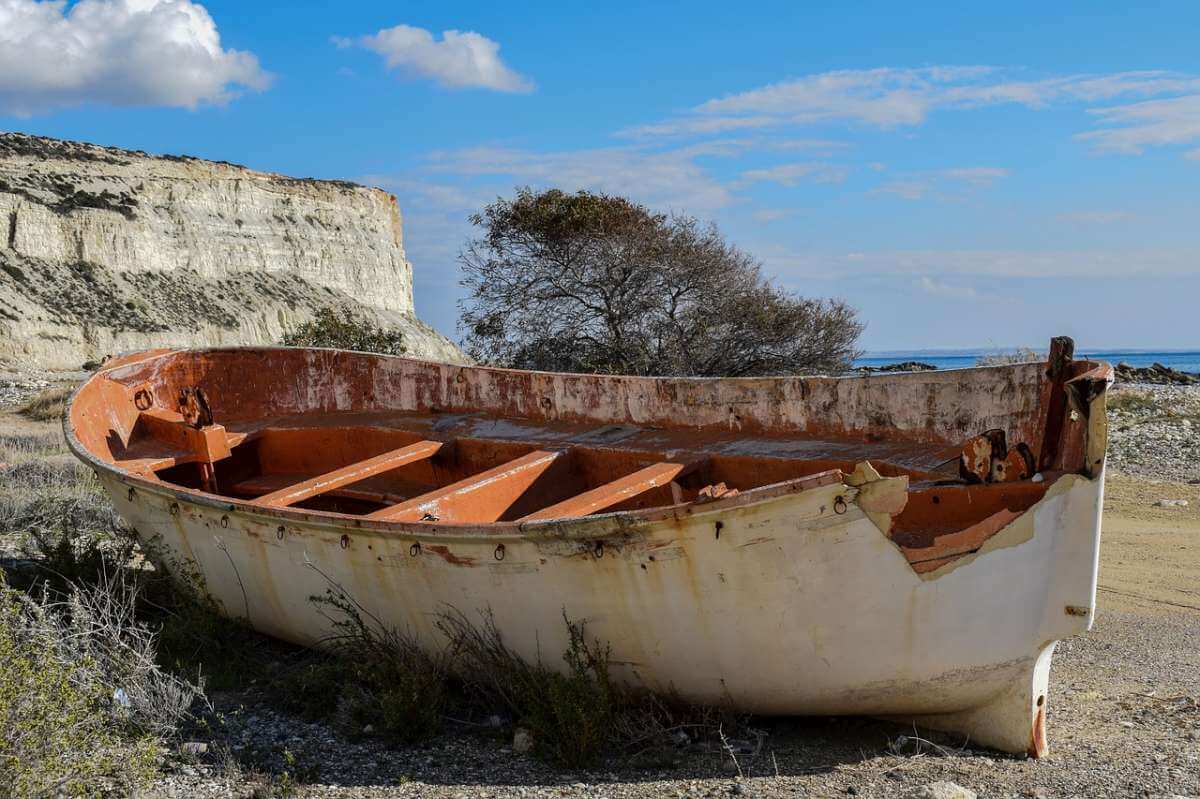 "There is a great deal of talk about the traditional nature of boats, but there are effectively no rules. It is crucial that these rules are created. There are criteria, but the extent to which they are properly evaluated is another issue," added Damianidis.
A further question raised by the ThePressProject was: when vessels are dismantled, what are the environmental and public health risks when, for example, the pieces of wood are burned? How is all that handled?
"The danger comes from the chemicals and marine coat, that is, the paint on the dismantled wood. Depending on where the wood is deposited, it can cause pollution. This, too, is another interesting issue," said Nikos Stavropoulos, President of the "Proteus" Association.
What are the environmental and public health risks?
On the shore whence the caïques departed and the lilies and seaweed remained**
"The sea gave us bread and knowledge. We lived and were saved by the sea. We educated our children thanks to the sea. Now who will save the caïques that they're killing?" From fishermen on the islands, from the last remaining craftsmen and shipbuilders to university professors, everyone finds common ground in these words.
Among the audience members was Maria Lekakou, a professor in the Department of Shipping and Business Services at the University of the Aegean. "The wooden boats are part of the Aegean identity. We as a university are at the disposal of the committee because it is our mission to help. We have technical knowledge; we have a database and we record the impact on the islands' local economies. And the last wooden boat to remain on the island and take us for a dive is something special," the professor said, and everyone applauded.
The sea gave us bread and knowledge.
From media publications to the atmosphere at the press conference on traditional wooden boats, there is a clear emotional dimension to this matter, which interested parties unanimously see as non-partisan. Unfortunately, however, there is not enough promise of profit to mobilize decision-makers. This is merely a matter of culture, of intangible maritime heritage and history.
Now, there are few wooden caïques left to be saved. It remains to be seen whether anyone will take action to ensure that they are put to public and educational use, and not simply viewed from afar among shipowners' fleets and on sepia-toned postcards.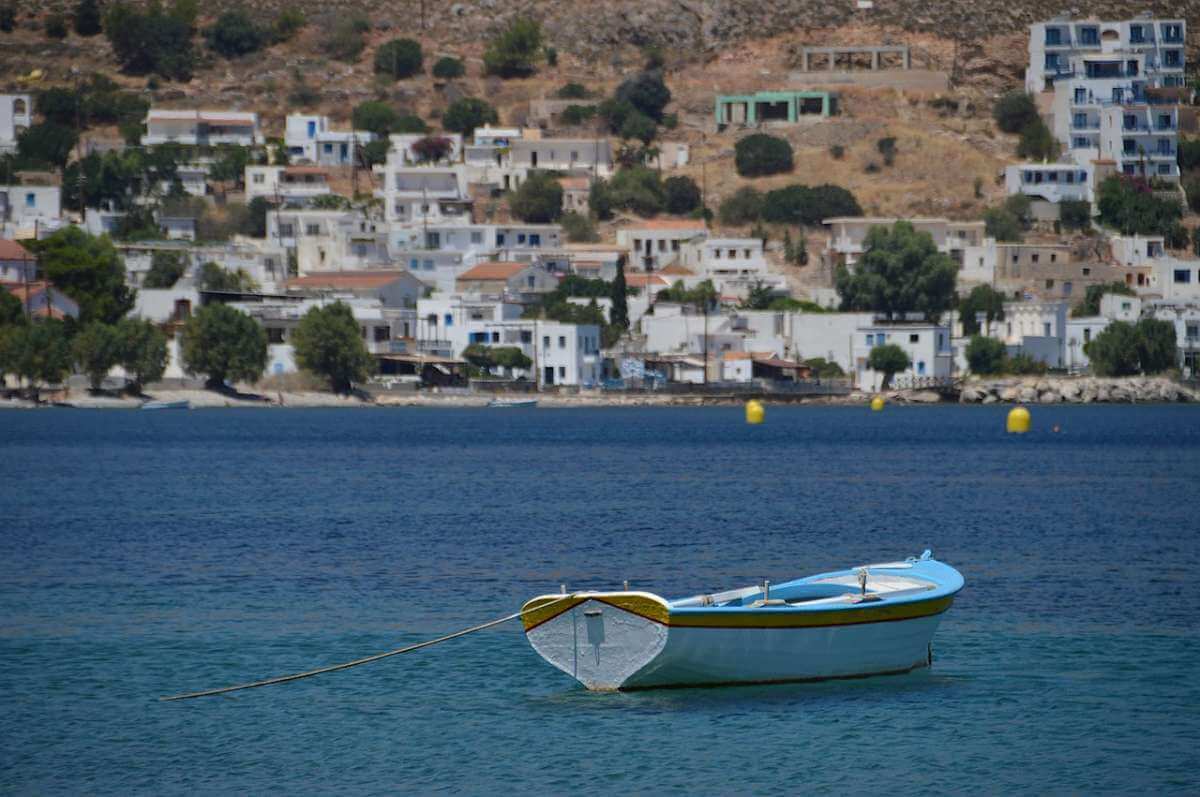 * Regulations are legislative acts that apply automatically and uniformly to all EU Member States as soon as they enter into force, with no need for adoption by individual countries. They are applied in their entirety across the EU Member States.
** Line from the poem "Oriental" (Ανατολή) by Kostis Palamas.
This article was originally written for ThePressProject.