On January 28, nationalist vigilante squads marched down the central streets of Kiev. These paramilitary groups have recently been formed by the National Corps, the political wing of the Azov movement. Around 600 "vigilantes", who make no effort to hide their far-right views, swore to protect the "Ukrainian order" in the streets and promised "not to be afraid to use force."
Photo by Sergey Movchan "The police cannot fulfill its duties," said a National Corps representative, promising to fight against "drug addicts, alcoholics, illegal slot machines, and separatists."
Civilian NGOs that compliment official law enforcement are allowed under Ukrainian law, but the newly created vigilante squads explicitly counterpose themselves to the National Police and have already been involved in confrontations with police officers. They also have been accused of pressuring local council members during voting and beating young people in the central square of Kiev . The groups excessive use of violence has already created a local backlash.
On February 4,  a demonstration titled "We Can Do Without the Vigilantes" was held in Kiev.  Shouting "More freedom, not control!", protesters marched across the city center to express their disagreement with the tacit consent of the official government towards the vigilante squads.
The activists and concerned Kiev residents point to the danger of militias publicly promising to establish order and using violence hesitation.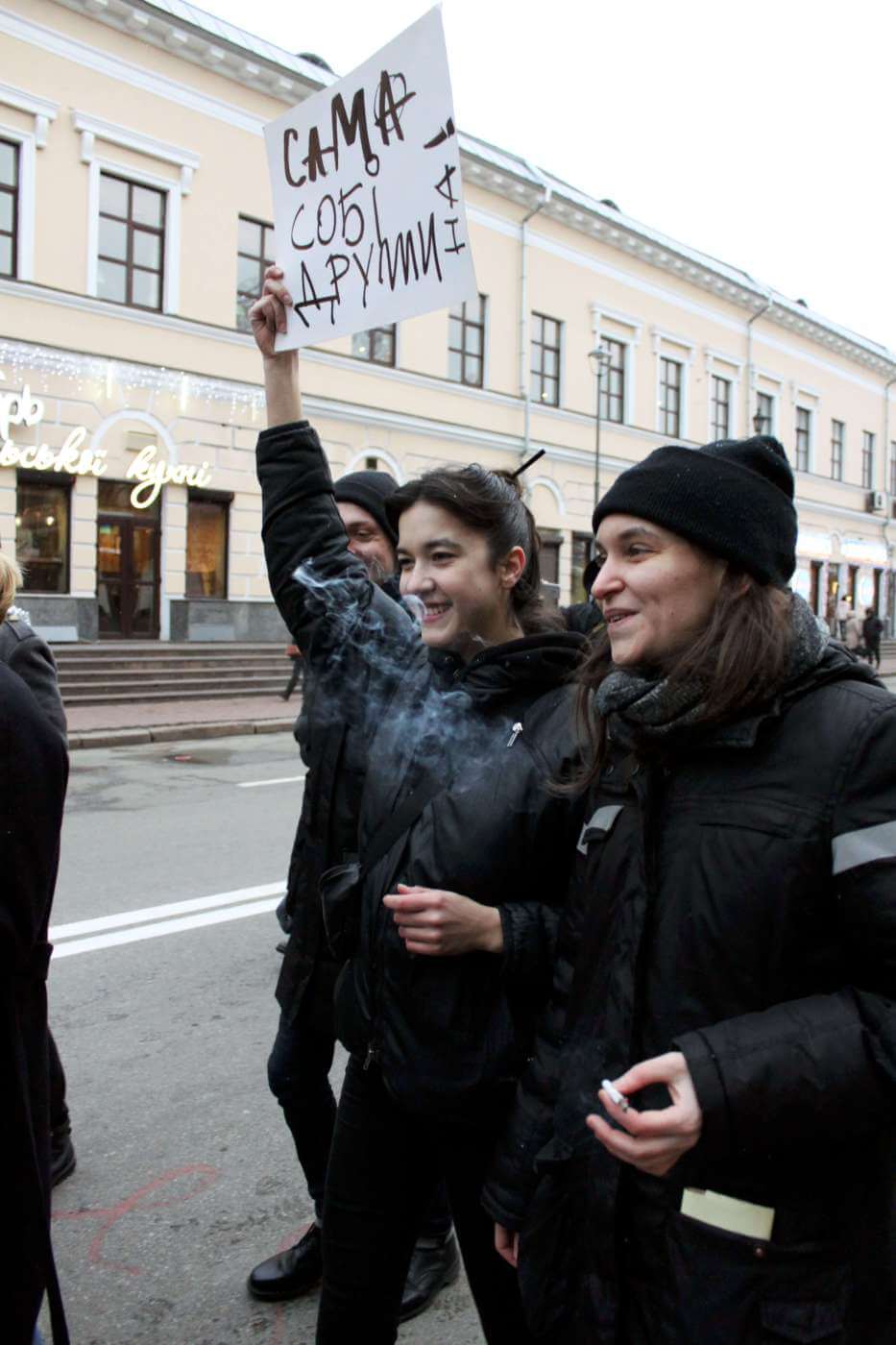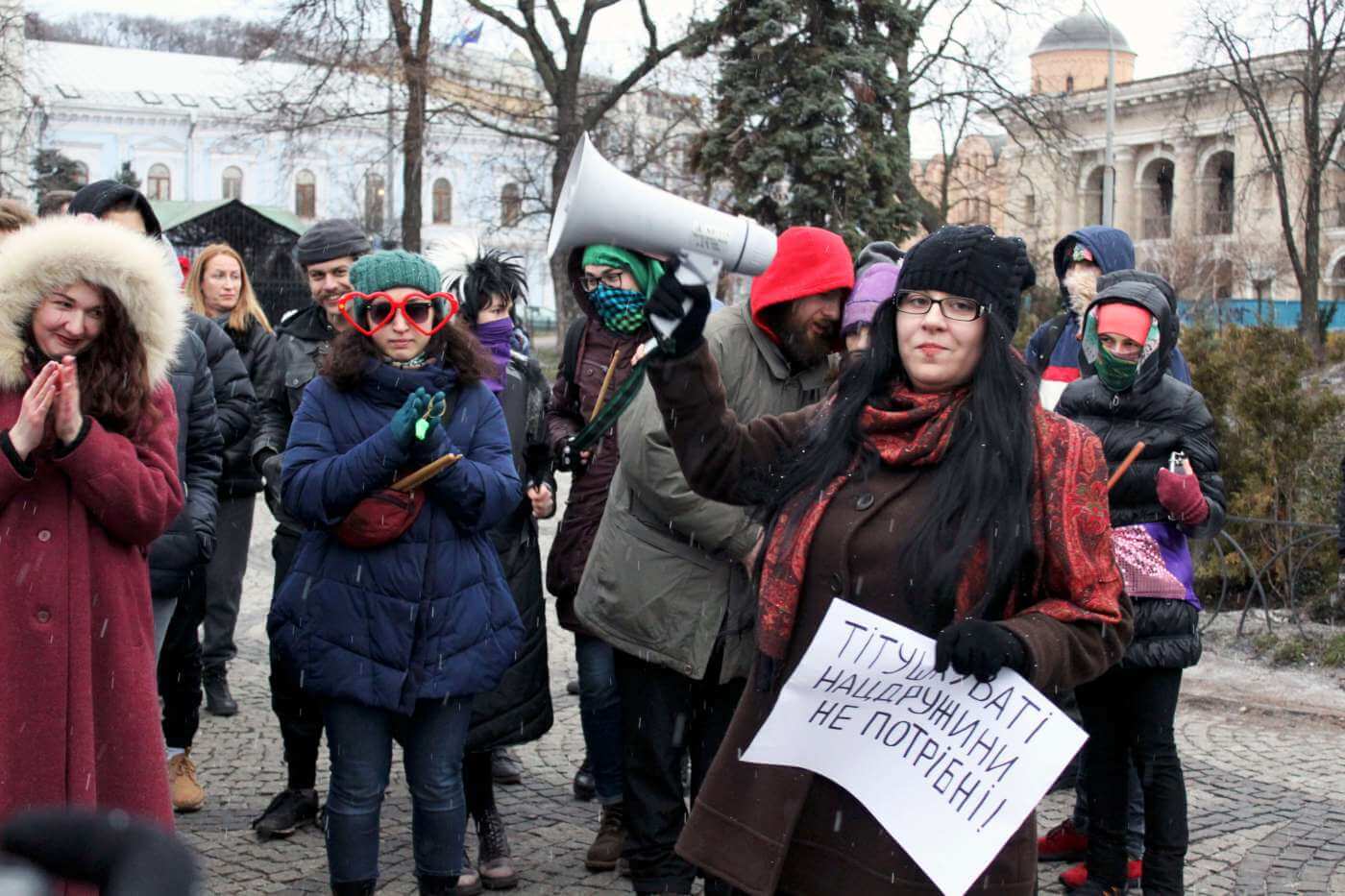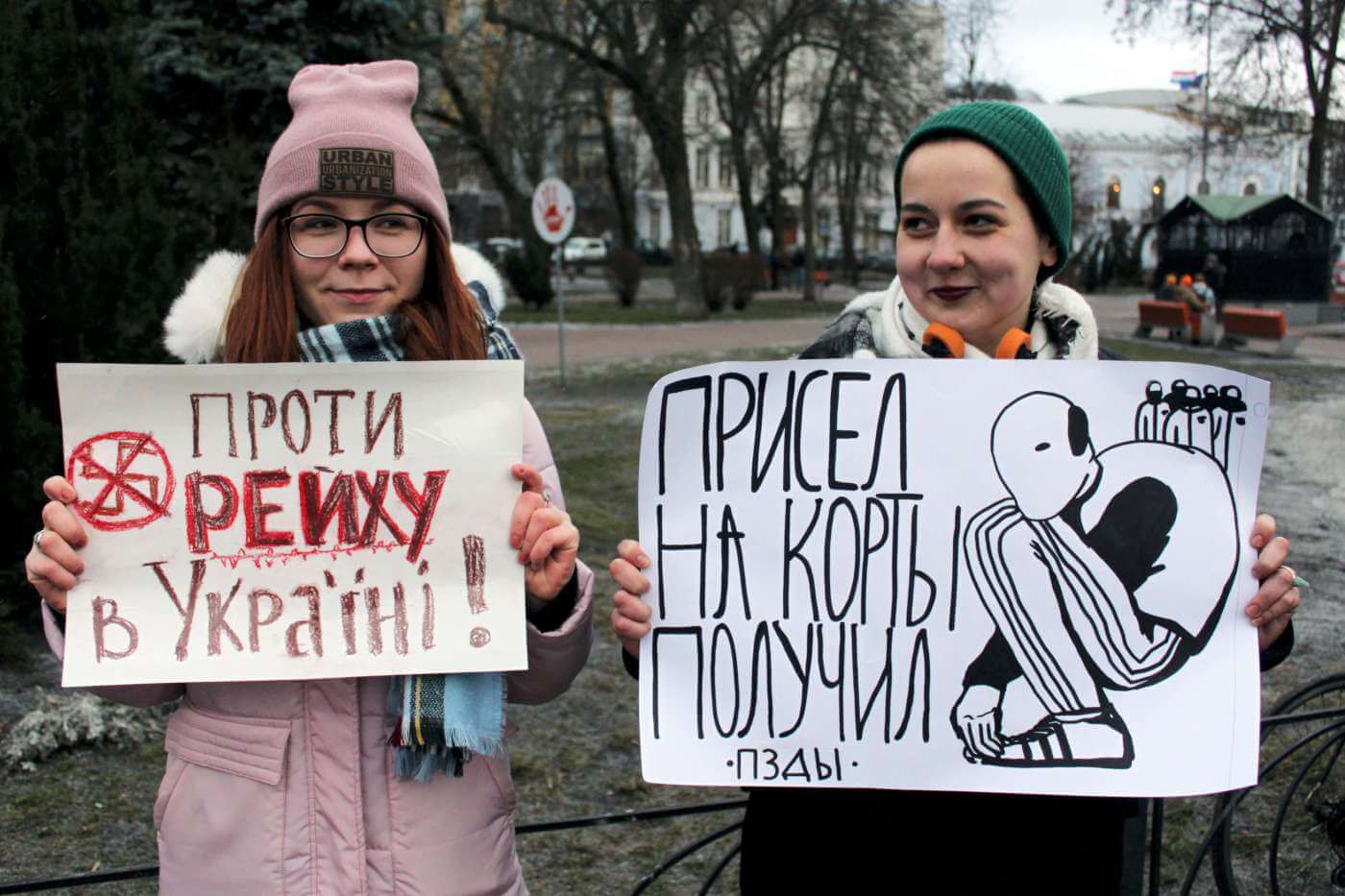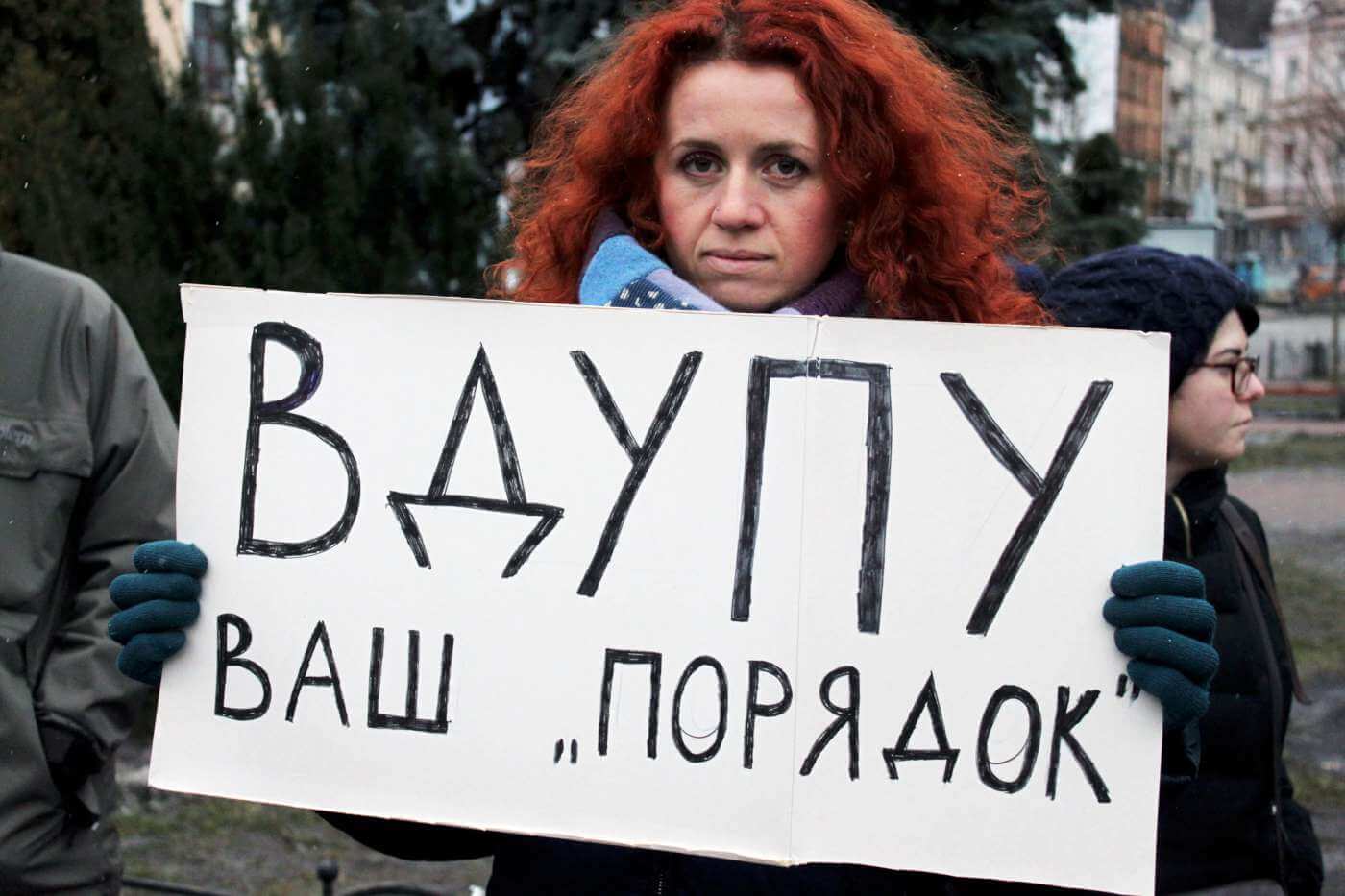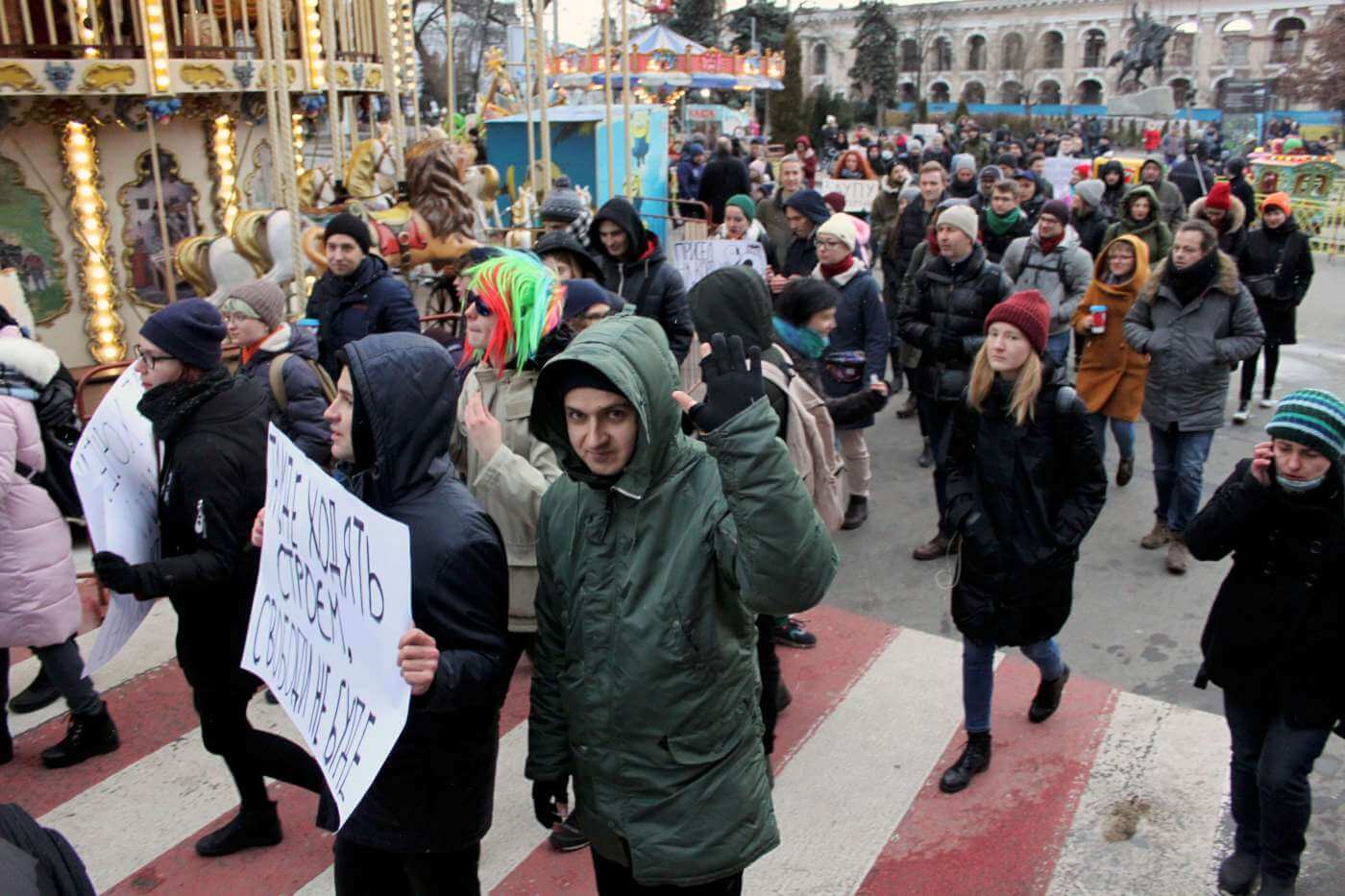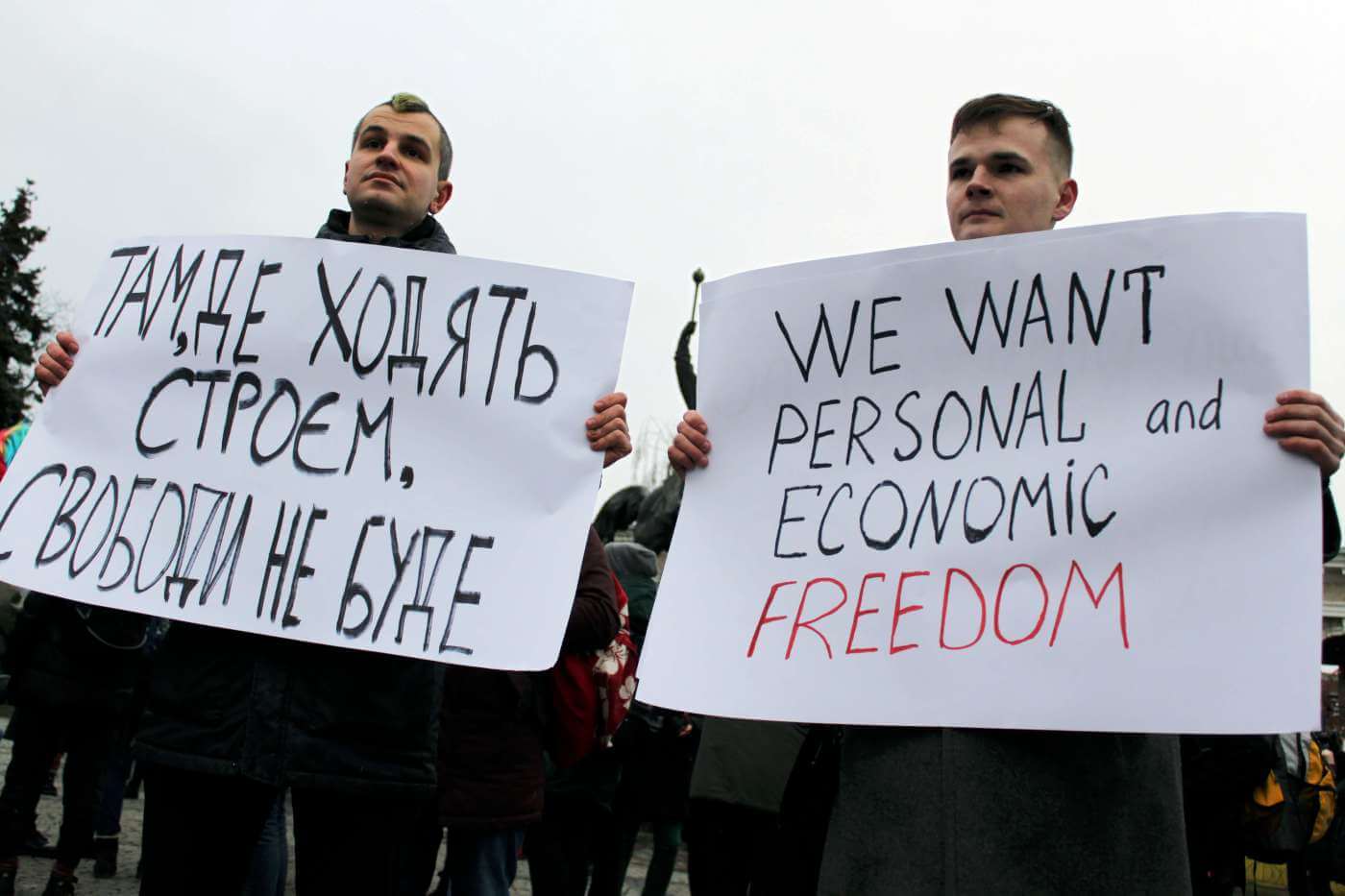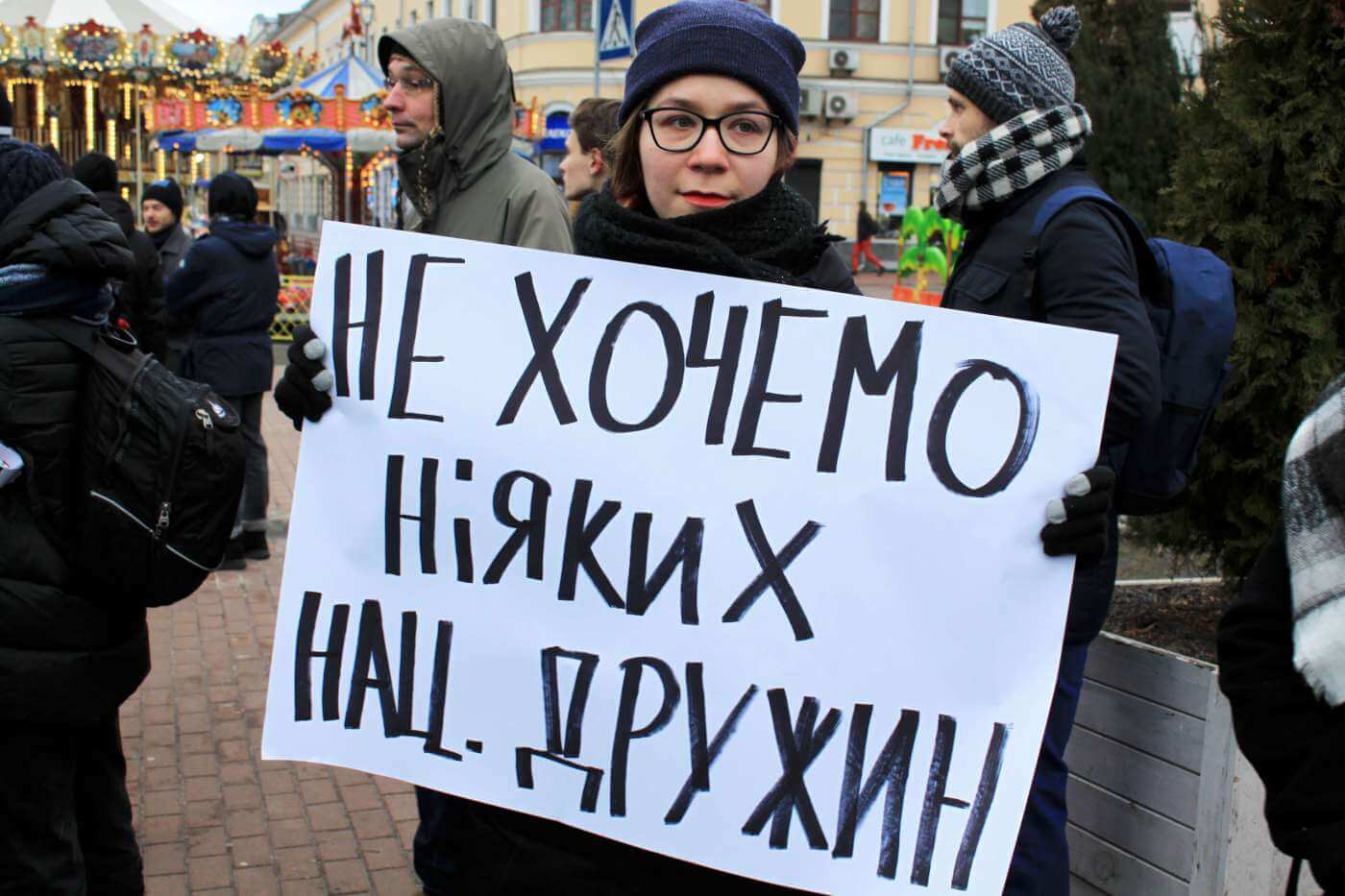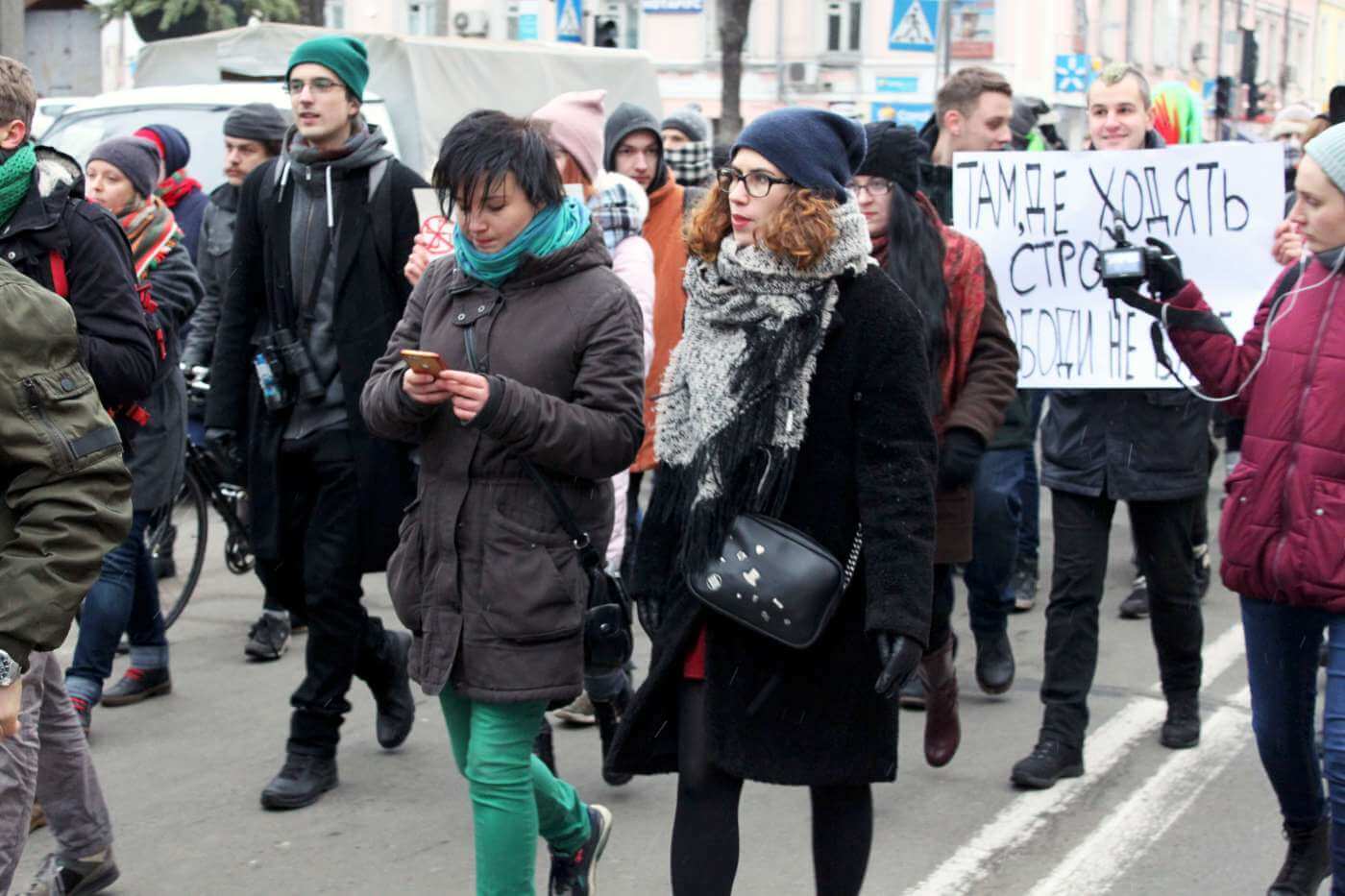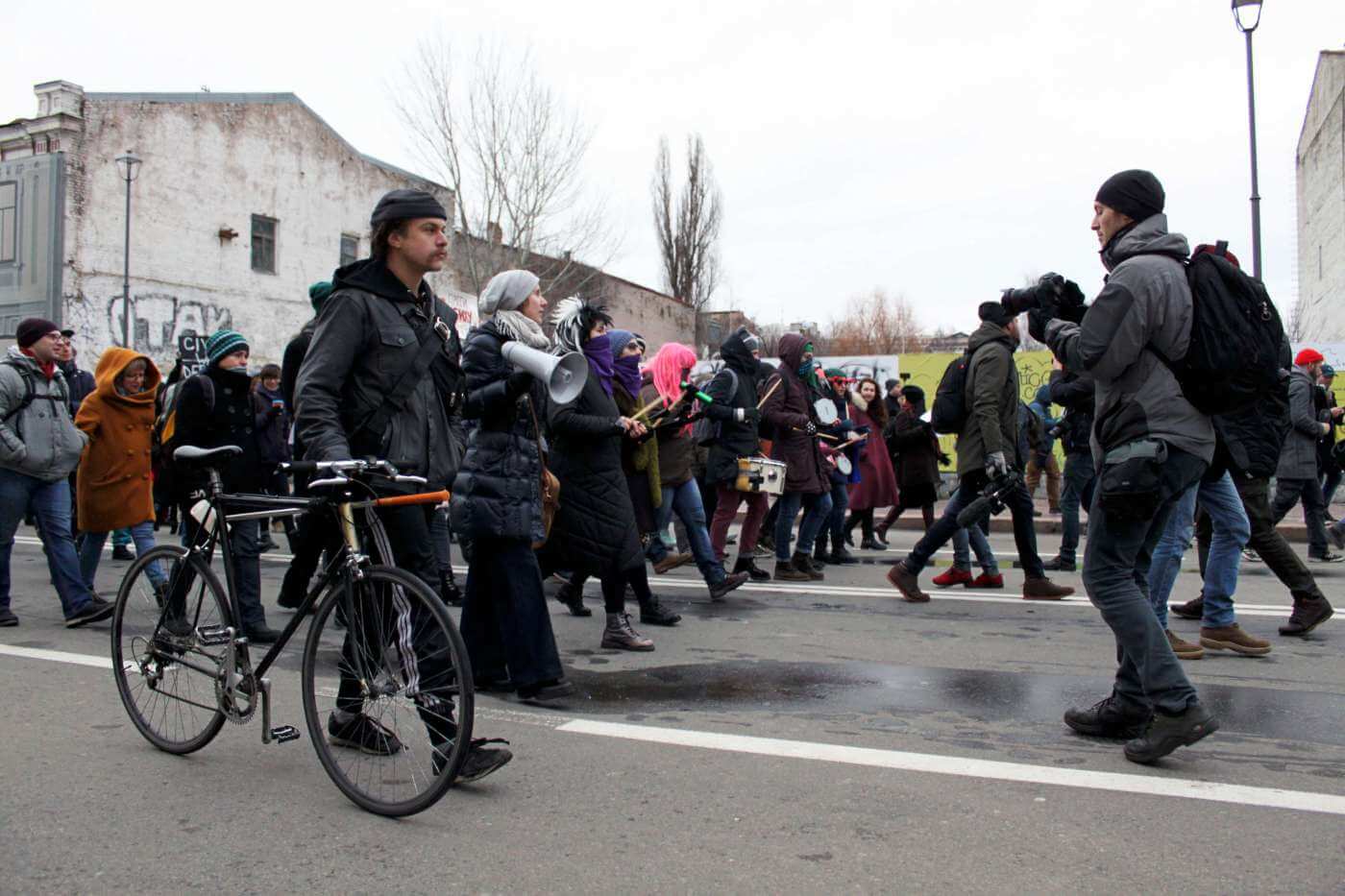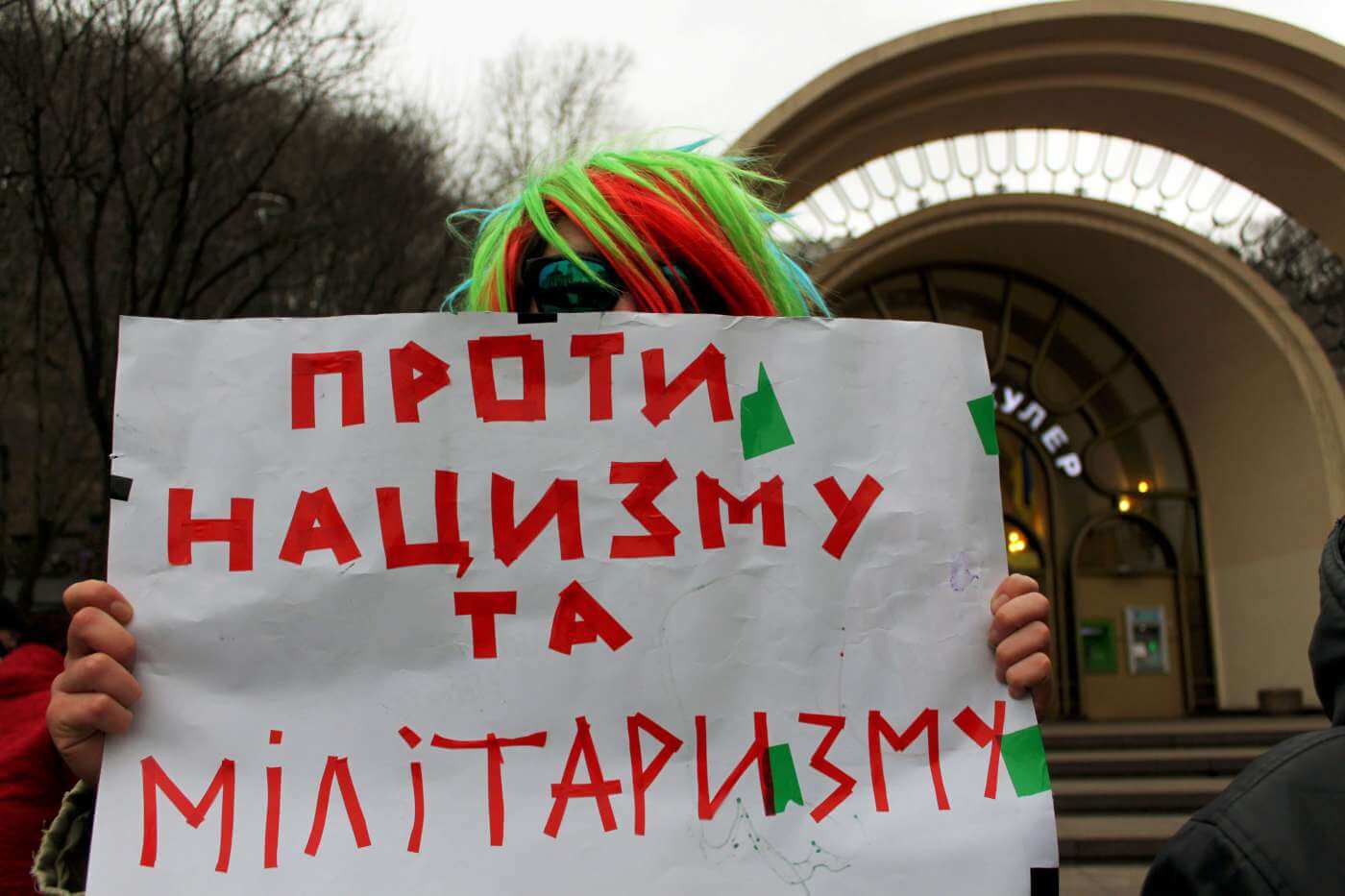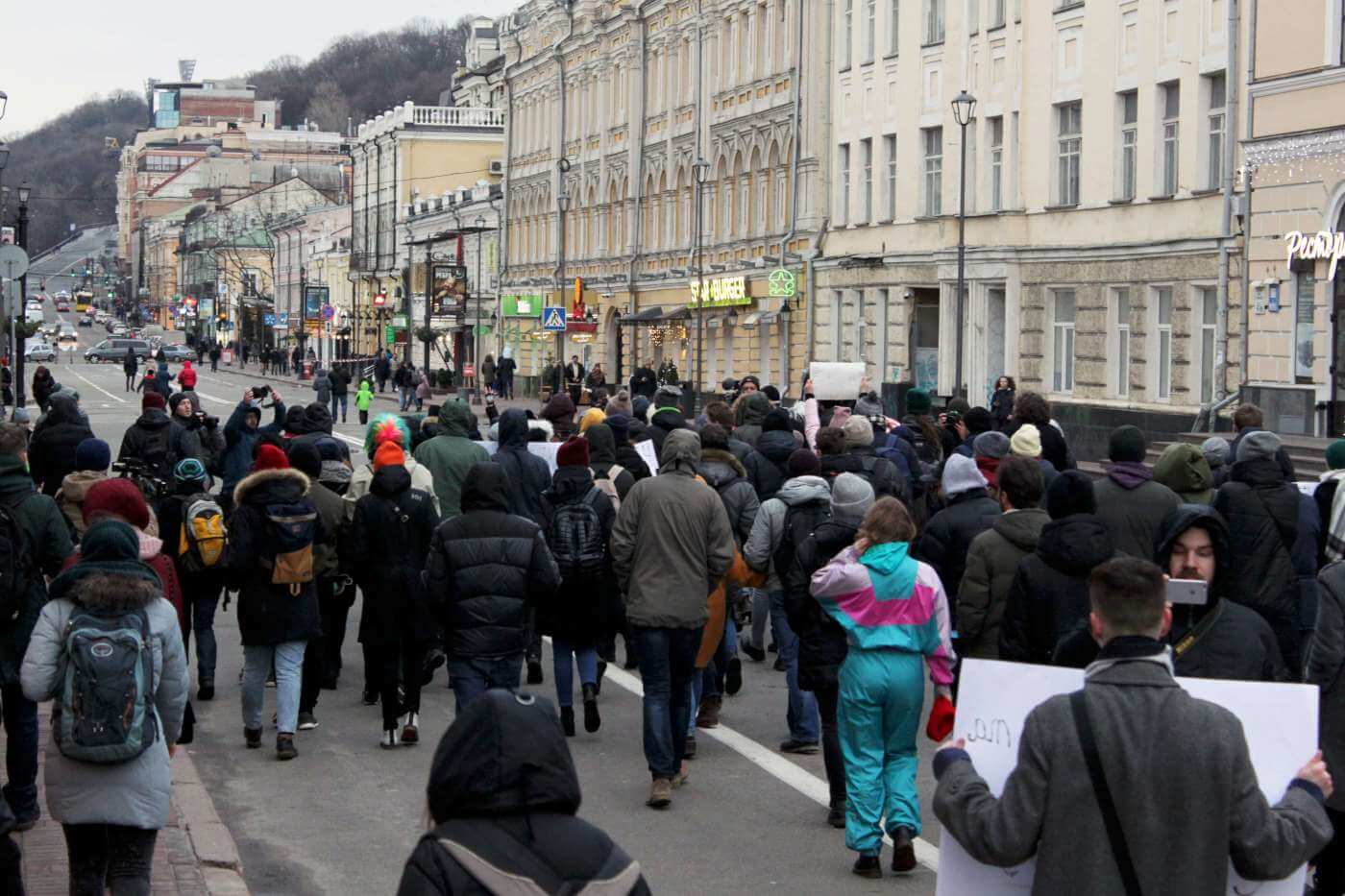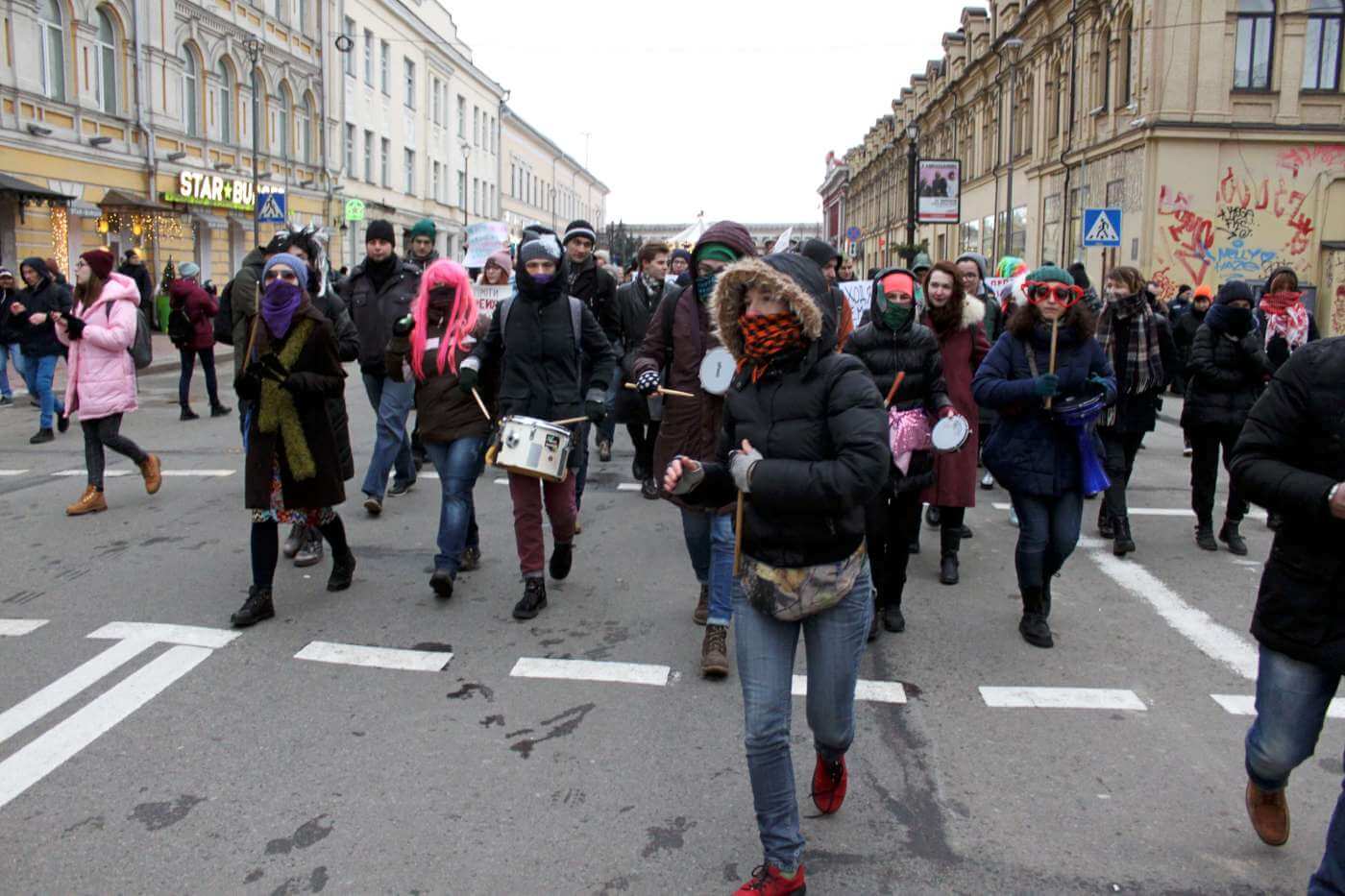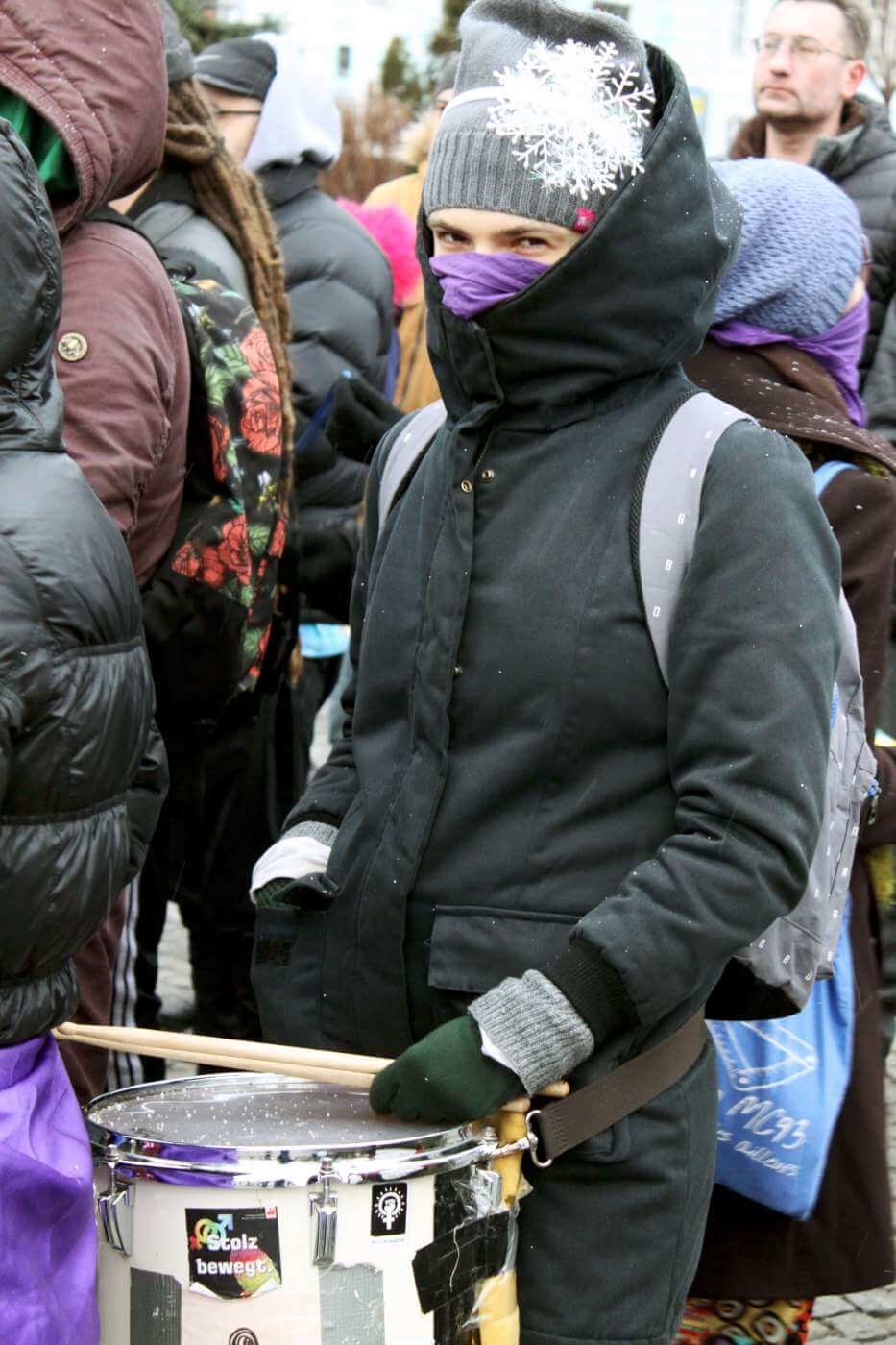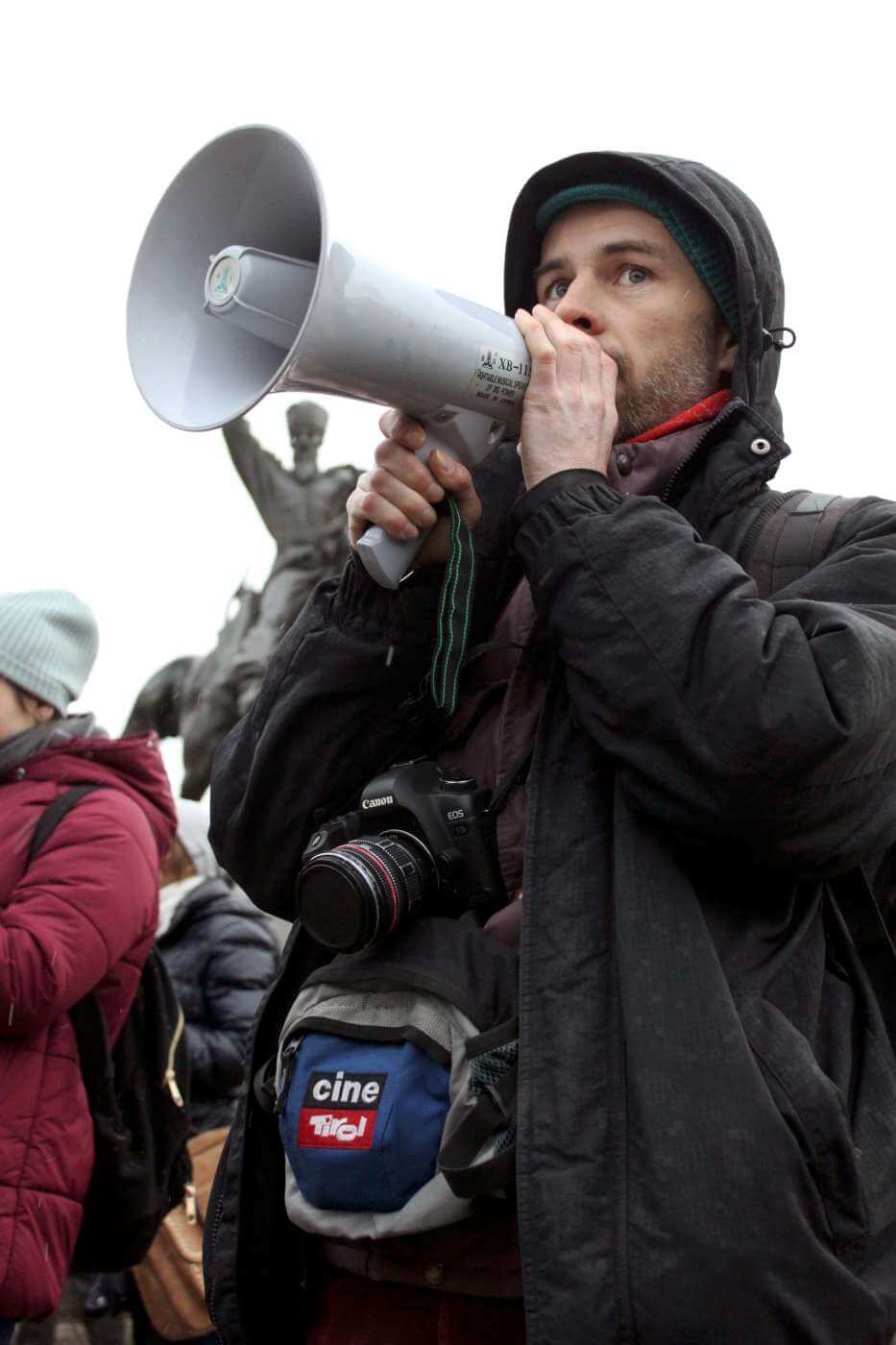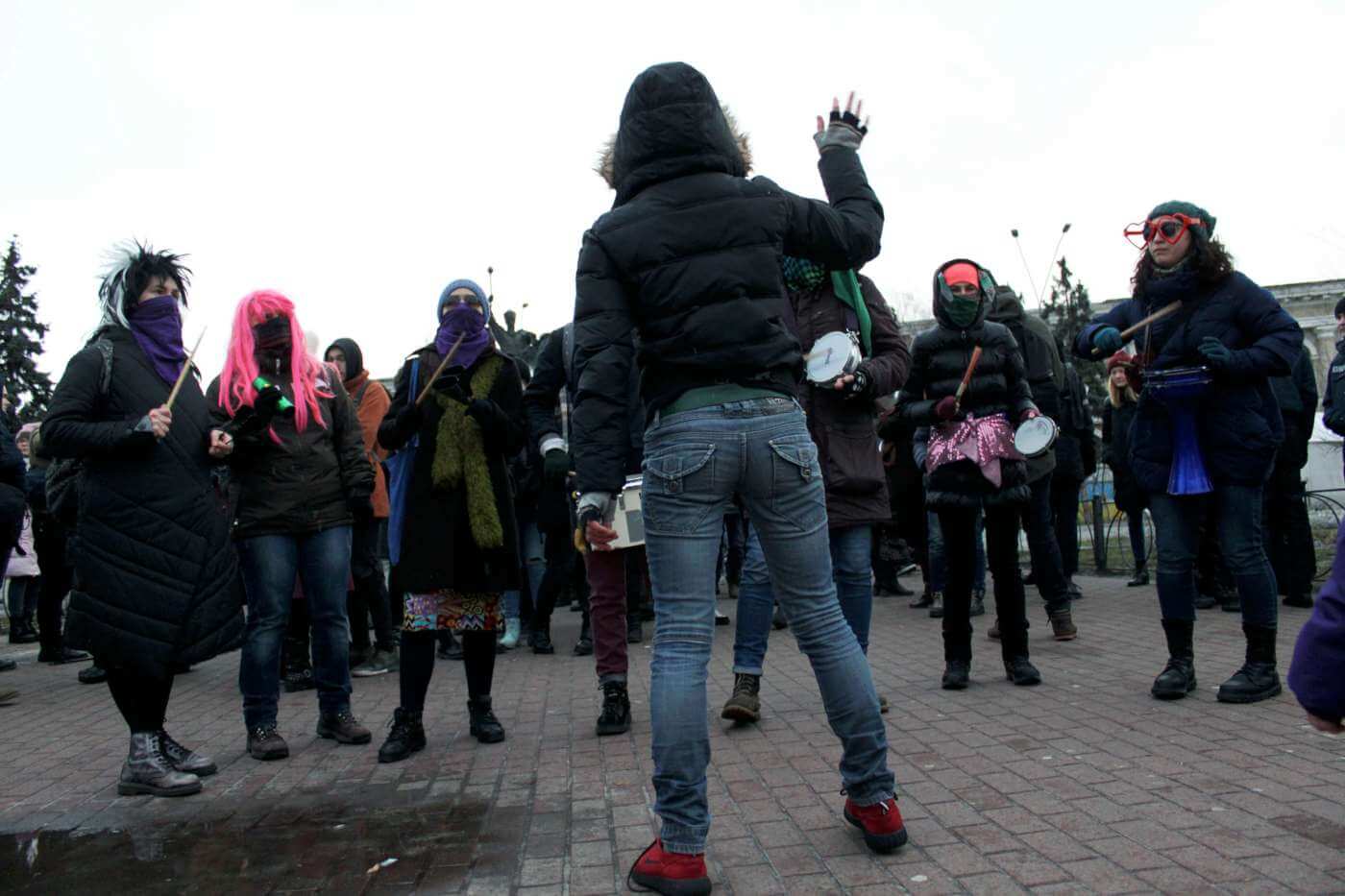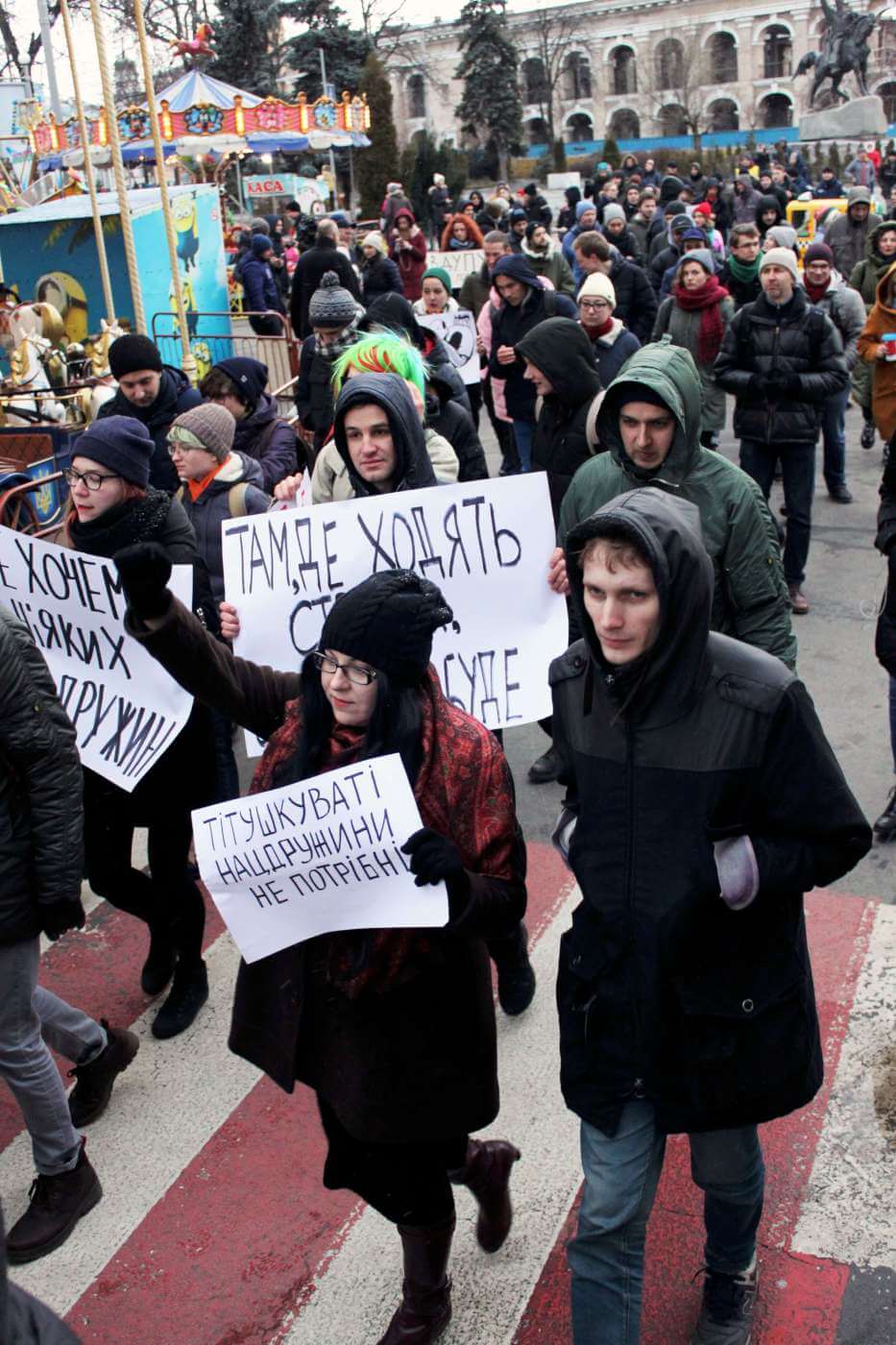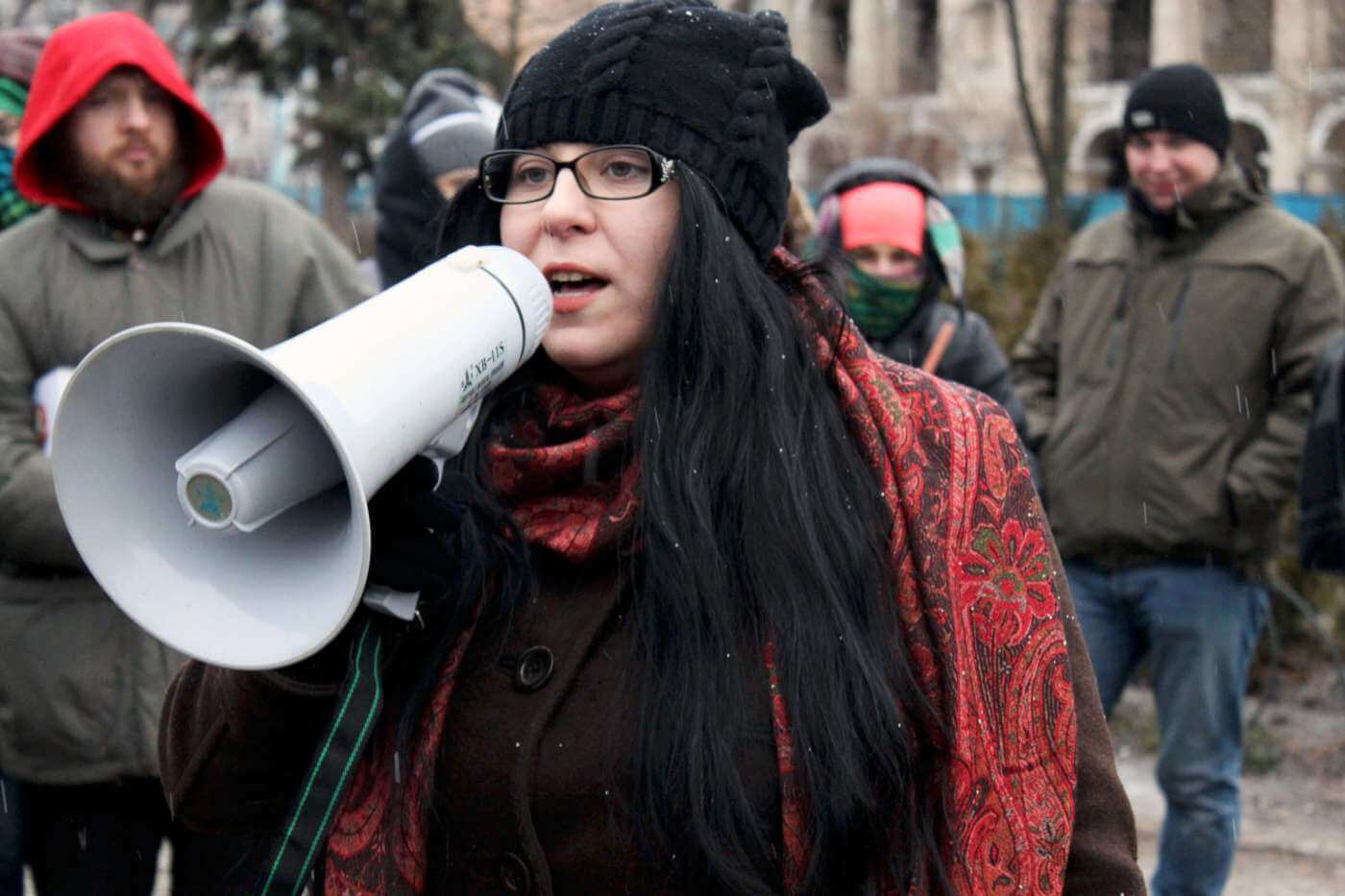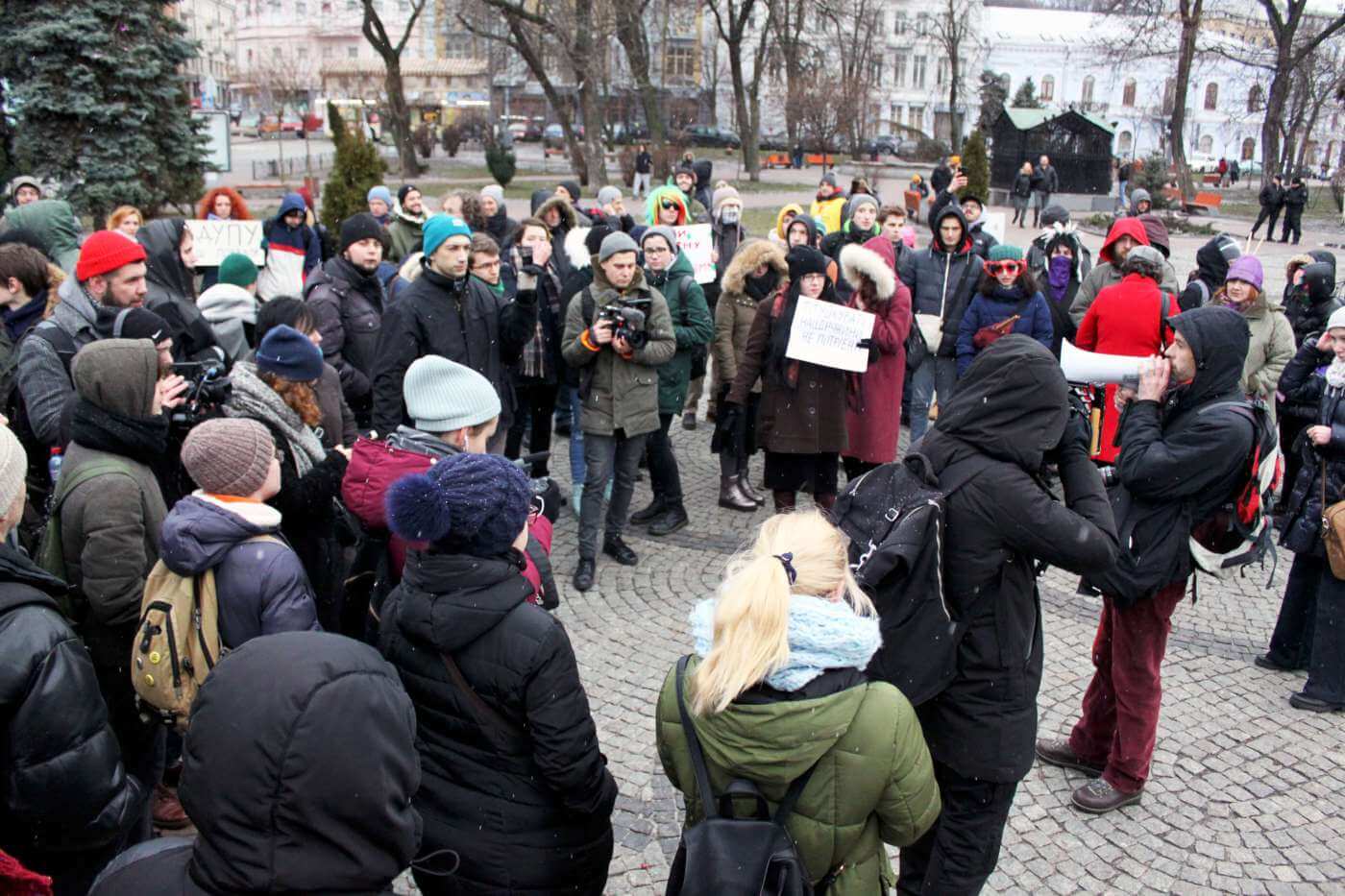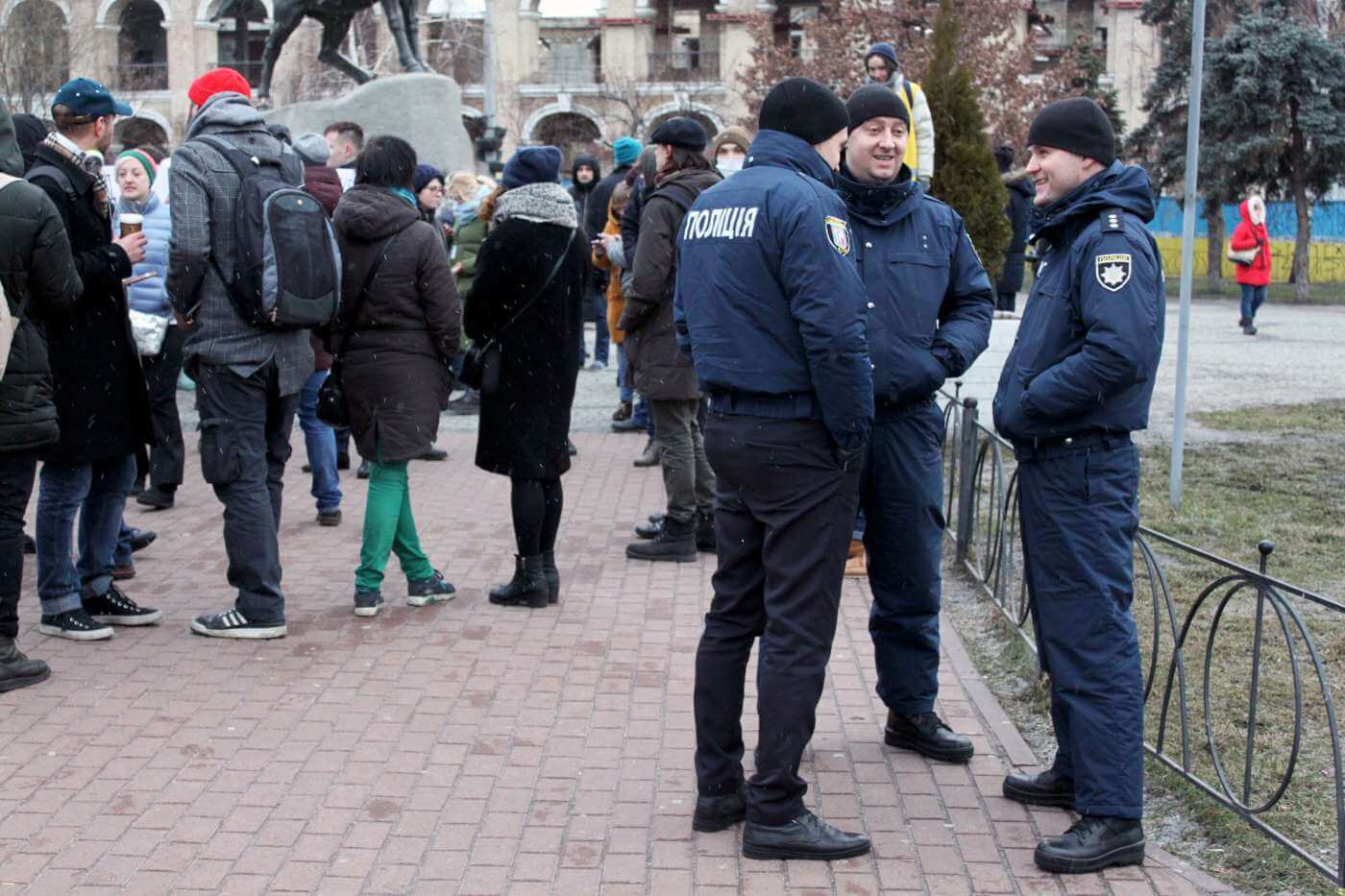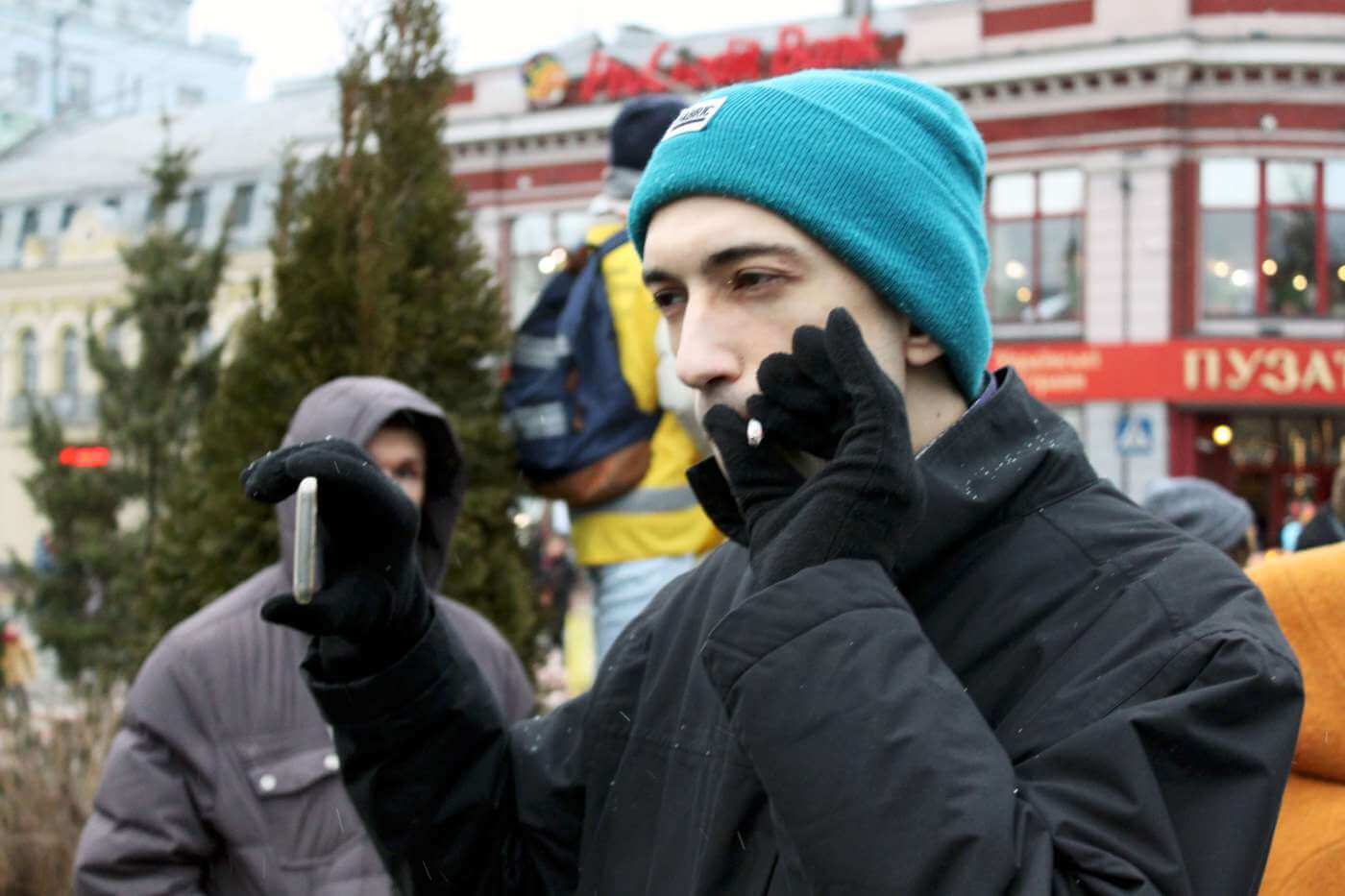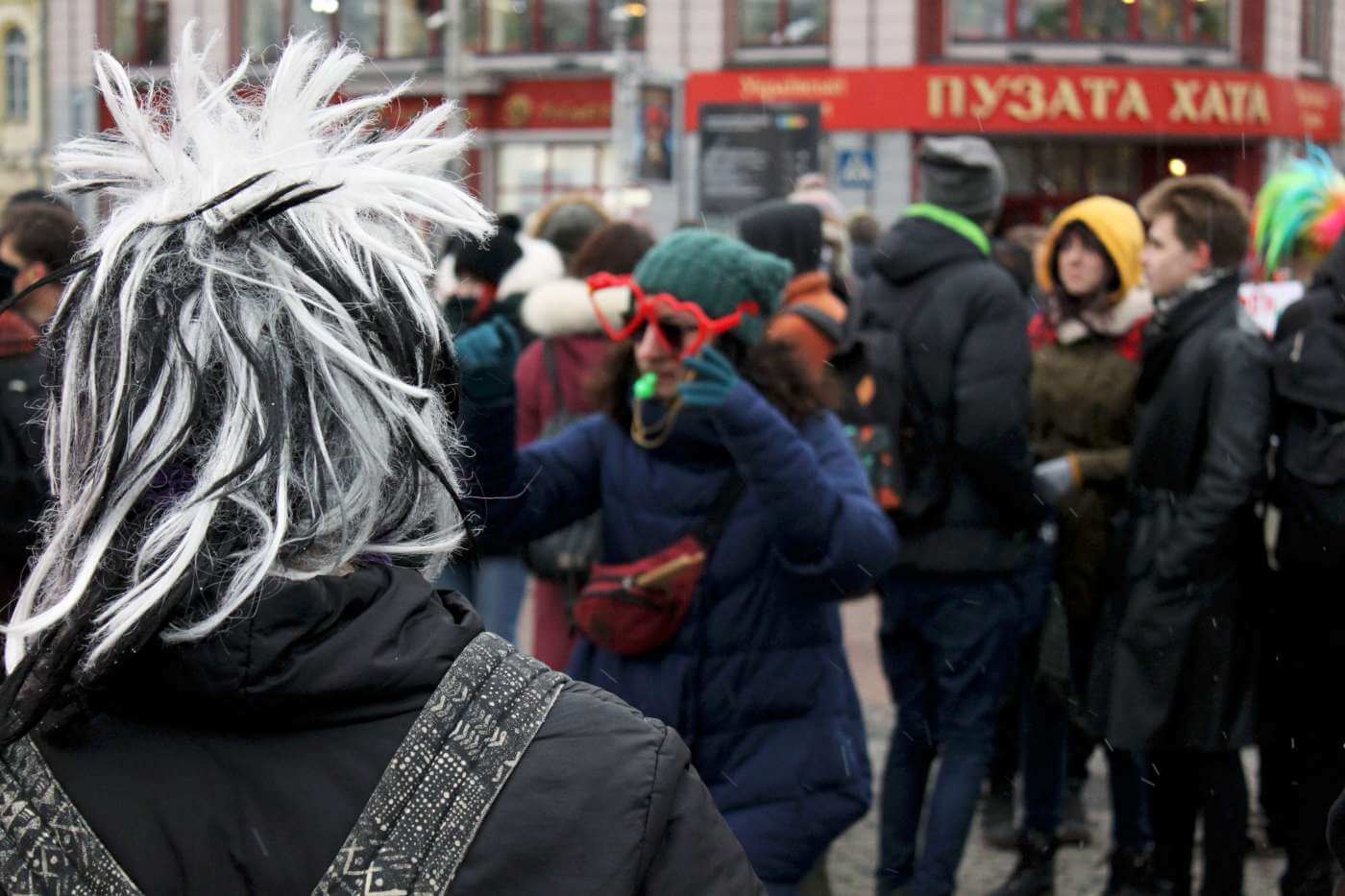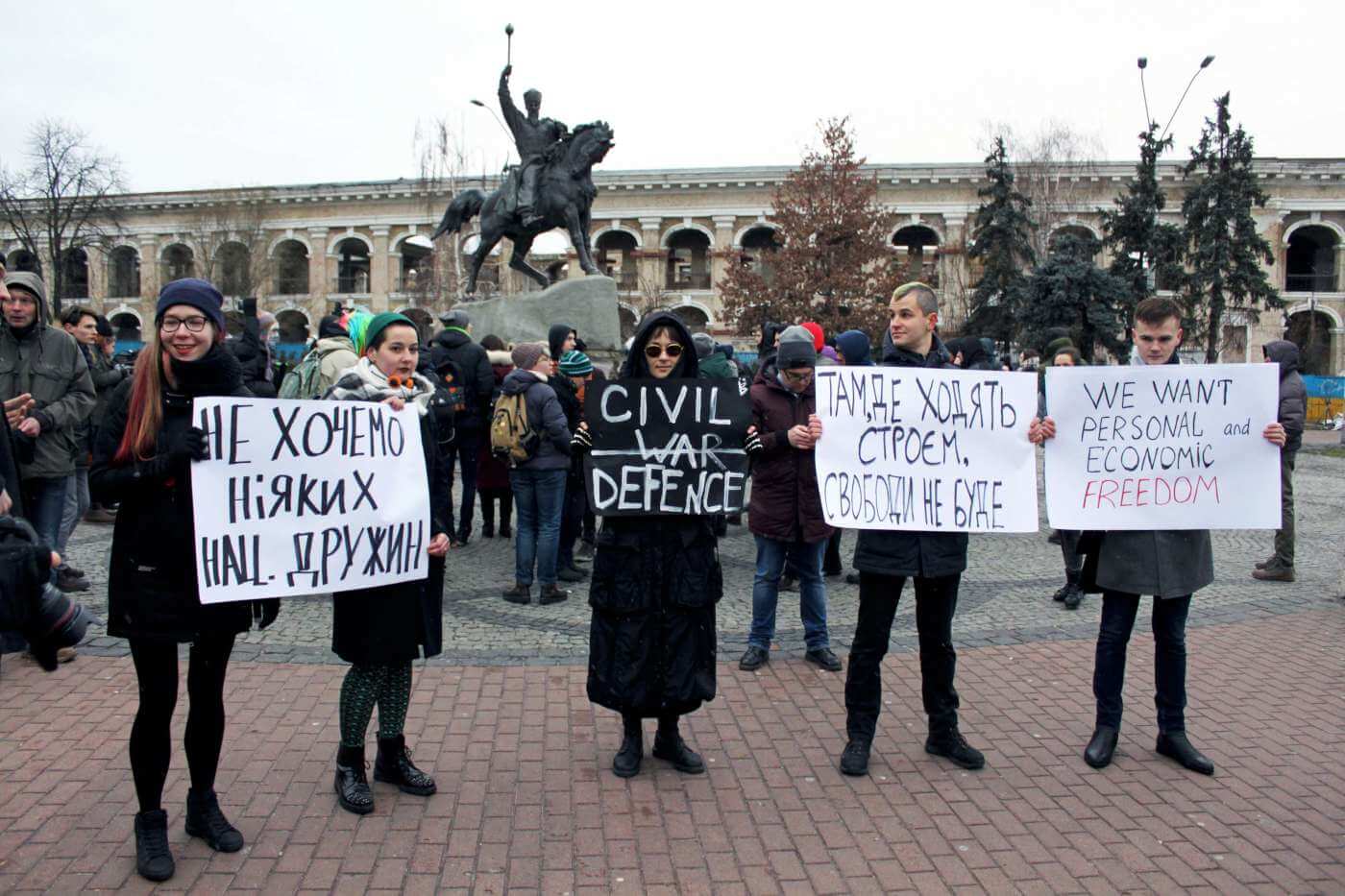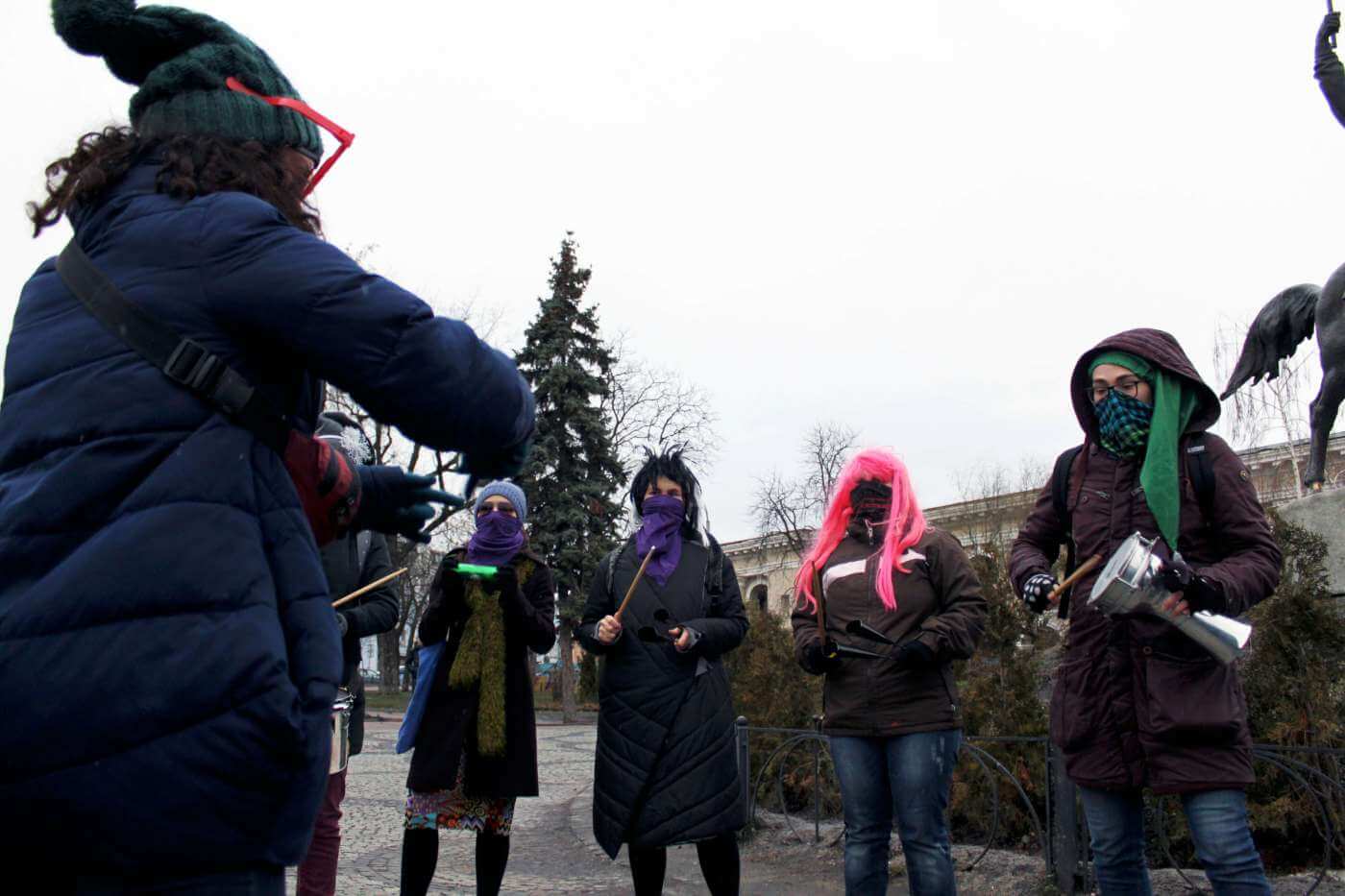 Who will control the activities of the newfound vigilantes? What should we expect from masked young men who support the ideology of strict hierarchy and subordination, force and ultra-nationalism? Won't this "private army" turn into an instrument of repression in the political struggle against dissenters?
According to the protesters, these are the questions which Ukrainian society is now facing.