"Feminisms like Femen's do not seek the abolition of patriarchy or other systems of domination. Their aim is to raise white middle and upper class women to the same level as white men, reinforcing racial and social divisions. Their feminist liberation is imperialist, western and colonialist."
Boom. These are the words of Fania Nöel, a militant with the French Afrofeminist group Mwasi. Nöel, direct and controversial, is one of the most visible heads of a French movement, Afrofeminism, which seeks to overcome the fake universality promoted by the mainstream feminist movement, claiming an intersectional struggle against not only discrimination based on gender, but also on race, religion, and social class.
"Afrofeminism is born out of a crossroads of struggles", explains Rokhaya Diallo, a Senegalese journalist based in Paris, "black women realized that within the feminist movement, the privileged white majority neglected the problems of their sisters of colour, and that in the anti-racist movement they were victims of the sexism of their brothers, so they could not make their voice heard in either of the two spaces. This led to the development of a specific feminism of 'racialized' women, who fight for their interests without relying on global feminist or anti-racist actions."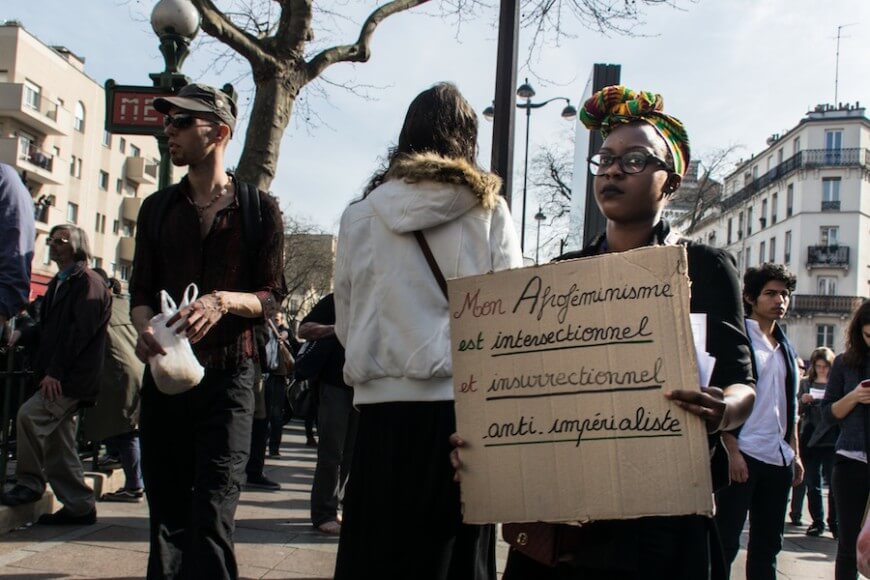 After years of looking with a mixture of admiration and envy towards the United States, a new feminism is beginning to take shape in Europe, a more disembodied and irreverent one, that approaches its African roots and focuses on issues like colonisation and migration. The Internet – through blogs, Youtube, Twitter and other platforms – is allowing the formation of a movement that sustains itself with theories born from daily experiences of discrimination. France, one of the European countries with the largest black and Afro-descendant population, was a pioneer in this new wave of Afro-European feminism.
Don't liberate us, we can take care of that ourselves
"There are women in favour of the veil just as there were black people in favour of slavery." "Colonisation? France is not guilty of having wanted to share its culture with the peoples of Africa, Asia or America."
These are just two of the gems delivered by members of the French political class in 2016. In response, activists like Mrs. Roots, Naya, La Copine Doudou and Haitian Molotov mercilessly combatted the perpetrators of every racist statement with corrosive irony on Twitter or YouTube, while weaving alliances with other black feminists.
In the absence of an academic structure in which to create theory, French Afrofeminists find themselves in social networks. It was online that the Mwasi collective (woman, in Lingala) was born in 2014. Mutated and visceral, too radical for some, the Mwasi use non-mixed struggle as the first tool of self-emancipation and have multiple methods and actions of denunciation, both virtual and in the streets: from discussion forums to demonstrations, through direct actions in support of migrant women. Strongly politicized, they identify as anti-capitalist, anti-imperialist, pro-veil and pro-legalization of prostitution, which in the French feminist landscape, largely opposed to sex work and Islamic clothing, is a strong declaration of their principles.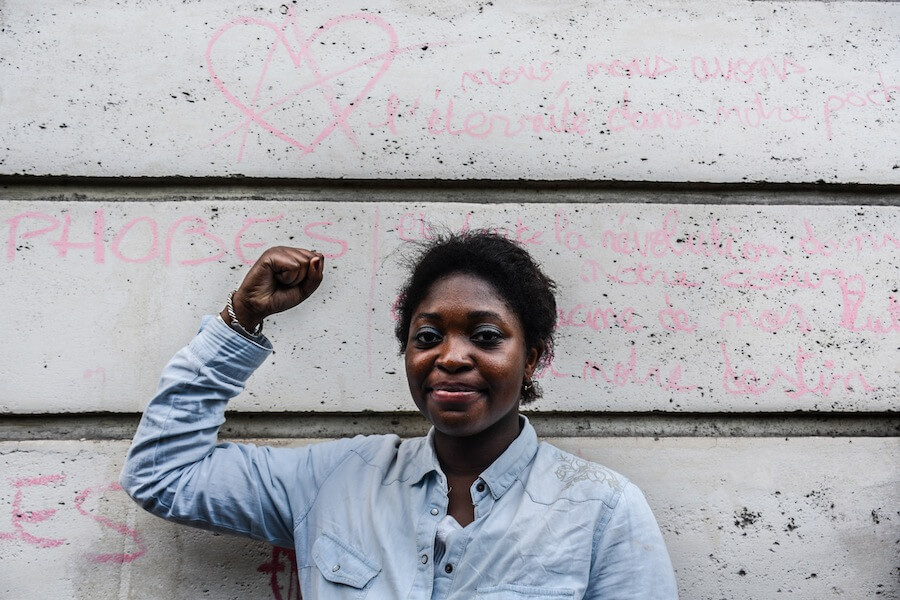 "The vision of Western white feminism tends to forget the reality of other continents, other cultures, other classes and other religions," says Aminata Coulibaly-M'Bengue, a 21-year-old Frenchwoman of Senegalese origin. "My family is Muslim and even if we are not practicing, the constant criticisms of the use of the veil deeply annoy me. I feel we live a double, even triple oppression: as women, as black and as Muslim."
Afrofeminists demand reparations for and remembrance of slavery in France, as well as the country's colonial past. Furthermore, they call for this history to be studied in schools "in the same way that collaboration is studied about the Nazi era" and criticise French neo-colonialism on the African continent. Stéphanie, a 25-year-old Ivorian feminist who has lived in France for a decade, expresses harshly: "It is a shame how the country acts in Africa, as if it were the backyard of their house. Interventions in Mali, Central African Republic, tell us how things have to be done and we buy it. Françafrique continues to bind us to a kind of mental slavery," she says.
The strongholds of the French colonial past are well known to the rest of its victims, especially to the descendants of emigrants from the Maghreb, who are equally enraged by the pervasive discrimination, racism and xenophobia in the day-to-day life of the Republic. One of the potential strengths of French Afrofeminism lies in its alliance with Islamic feminism, both embedded in postcolonial feminism, as well as with the anti-racist movement. In this movement as well, women are starting to become the center of attention.
Institutional racism remains a sad reality in France.
In July, the death of a 24 year-old black boy, Adama Traoré, in police custody near Paris, energised the Black Lives Matter movement in France. At the head of the demonstrations calling for truth and justice stood one of the victim's sisters, Assa Traoré. Two other women, Fania Nöel of the the Mwasi movement, and Sihame Assbaghe (another well-known anti-racist militant of Maghreb origin) organized the first "decolonial camp" in France in August, a space directed by and limited to racialized people, those "who have suffered racism by the State due to their own skin." The event created a storm in the media and within the French political class, who accused its promoters of communism, segregationism and anti-white racism. This event put the question of non-mixed struggle back on the stage, an idea very present in Afrofeminism and defended at all costs by Mwasi. Their war cry is "Do not liberate us, we'll take care of that ourselves."
"This is not a segregationist movement. It is simply necessary to create non-mixed spaces in a limited space and time, spaces of parentheses in which there is no fear of subjecting oneself to the eyes of those who are part of the oppressor group" argues Rokhaya Diallo.
'Invisibilised'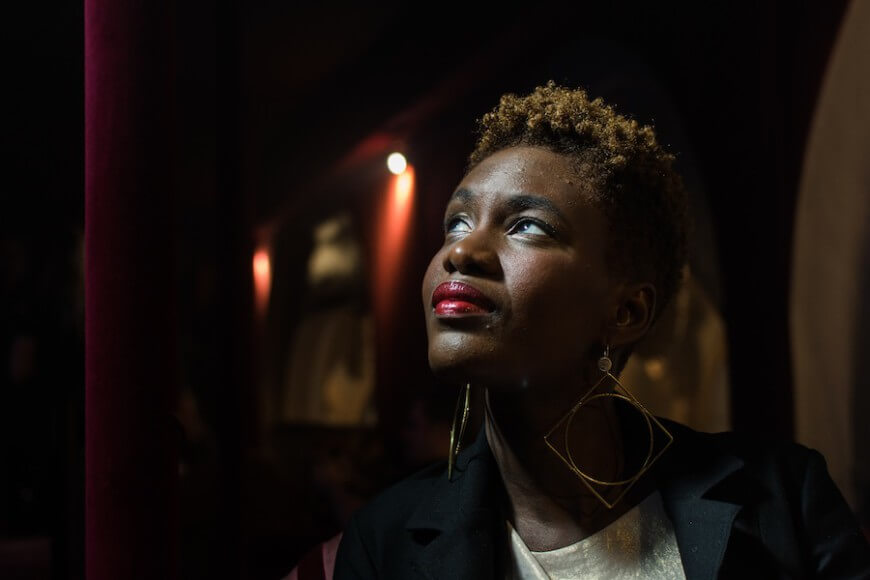 Institutional racism remains a sad reality in France. "In this country there are not even official ethnic statistics. There is a kind of need to say 'we are all the same', when we are not," says Aminata. She does not exaggerate: the word 'race' was crossed out of the Gala Constitution in 2013, as if deleting it served to erase everyday discrimination based on skin colour.
They exoticise us, they consider us only as sensual and sexual beings. They dehumanize us.
In the particular case of black women, Afrofeminists emphasize their absolute 'invisibilization' in all spheres – social, economic and political – of the daily life of the Republic. "If you look at the politicians, if you see the French National Assembly, you realise that they do not represent you at all. How many black women are there? None. There was Christiane Taubira (Former Minister of Justice, with origins in French Guaiana) and she's no longer there,"* says Aminata, exasperated. "As for the media, the films, the TV series … you find a total absence of black women, and when they are there, they only appear to represent clichés."
Against those stereotypes is one of the most authoritative voices of the French Afrofeminist panorama, former actress and director Amandine Gay: "In my time as an actress, I almost always played people without papers, drug addicts, prostitutes, strippers, women coming in and out of prison. Here, if you are black in a movie, that is part of the story" she said recently.
Gay, director of the vibrant documentary Ouvrir la Voix, which addresses the experience of African-Americans, was vocal against the image of certain audio-visual productions such as the film Bande de Filles, by Céline Sciamma. Despite allowing a black woman protagonist – a rare thing –  the film deployed stereotypes of the 'Niafou', a pejorative nickname given to the black girls of the banlieue (low-income neighbourhoods, generally problematic, of the French outskirts): vulgar, bad spoken, violent, constantly flirting with delinquency. "Once again, the black women of the banlieue according to the vision … of a white director," she summarized.
This recurring symbolic representation of black women as an exotic, savage, silent element is unanimously criticized by Afrofeminists. "There is a kind of ghost of the black woman in Europe, which comes from the colonial era," says Stéphanie. "They exoticise us, they consider us only as sensual and sexual beings. They dehumanize us." Still, they lament, the worst comes when that contempt of the privileged white majority is transformed into paternalism. As Aminata, a political science student at the Sorbonne, puts it: "I hate when they address me as a black woman and they tell me 'you are not like the other black women, you are civilized', as if it were a compliment." The journalist Rohaya Diallo criticises the so-called politics of respectability: "To be accepted and worthy of respect, in order not to suffer racism, one must be inscribed in all the dominant codes. This happens by acting, talking or getting dressed and combed in a certain way: like white women."
Aesthetics as a weapon of empowerment
In order to rebel against this stigma, Afrofeminism has since the very beginning employed aesthetics as a form of re-appropriation of an identity that has been systematically invisibilised. "Hair is important because it's a part of black women that is always erased. Today most of us wear afro hair straightened or hidden under extensions. We were born in a world that does not see that trait as acceptable aesthetics and that is why this fight is as important as the colour of the skin" says Diallo, author of a book called "Afro!" in which she portrays 120 French and black or mestizo French women with their natural hair.
This attempt to re-evaluate the Afro aesthetic is evident in the blogosphere and on YouTube, where numerous fashion and beauty pages centred on black women are starting to emerge, such as the successful vlogger and author of the Black Beauty Bag, Fatou Diaye, who collaborates with L'Oréal and appears frequently in fashion magazines. Diallo is enthusiastic: "It is super interesting that people like Diaye set black women back in the public landscape, without insecurities about their bodies and their shapes."
"We have a rich culture that we have to embrace and we do not need the West to reinterpret it to make it interesting," she recalls. "Miley Cirus did not invent twerking, the Kardashian braids were not inspired by Björk but by an old Bantu hairstyle, and although everyone finds the bubu or the wax to be incredibly original when a white designer displays it at Fashion Week, they are typically African and have been there forever," she says.
Looking at African roots
Afrofeminism makes its way in Europe and seeks its own identity, different from the American current, understanding that a good part of its black population is of African origin, descended from slaves or the daughters and granddaughters of immigrants. Therefore, the movement has a more immediate proximity, both geographically and sentimentally, with the continent of their parents, grandparents and ancestors.
In France, as in other countries of the continent, the black population is divided between those who have generations on European soil and those who have just arrived. Their realities are very different: against those who have grown up in a white context and have experienced racism since childhood, are those who confront this when they arrive in France, suddenly converted into the other, the foreigner. But, in one way or another, that otherness is felt and that is why the Afrofeminists try to bring different experiences together: "We want to re-appropriate all the pejorative terms: nègre, (a very offensive word compared with neutral noire or black), Niafou, etc. I do not want to be distinguished from other black women, who do not speak French well, who are not dressed like me. I do not want to be told 'you're better than the others', I do not want to be dissociated from other black women because they are immigrants or working class" says Rokhaya Diallo.
The quest for referents of one's own was at the centre of the 'Black Feminism, Womanism, and Politics of Women of Colour' conference at the University of Edinburgh in Scotland last September, where participants from the United Kingdom, Ireland, Netherlands and France, debated issues such as migration, uprooting, discrimination or physical and symbolic violence against black women from a European perspective. At the same time in Brazil, the AWID International Forum (the Association for Women's Rights and Development) had as a prelude a forum on black feminisms, which allowed for a diversity of participants, from Europe, Africa, United States, Latin America and the Caribbean.
"Despite the similarities, our European realities are not those of African Americans. In fact, we strive to invent a local Afrofeminism, which does not prevent us from sympathizing with the struggles of our Black Diaspora sisters throughout the world" another woman from Mwasi, Sharone Omankoy, explained on the AWID website.
Not a new fight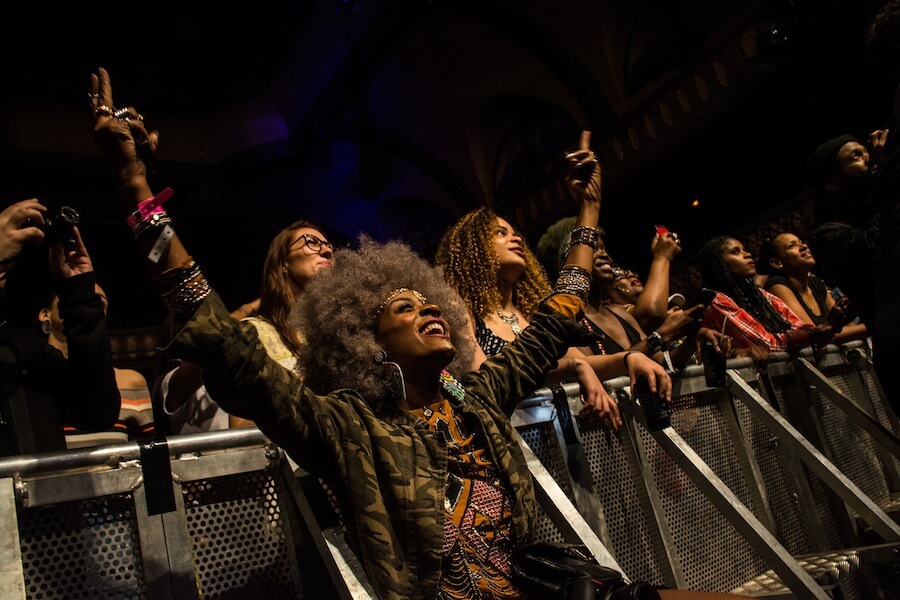 The Afrofeminist movement is not new. Black feminism began to take shape in the United States in the 1960s and 1970s, along with activists like Angela Davis, Alice Walker, or Audre Lorde, who were already talking about the need for a specific stream to give voice to women who were living outside the pattern of 'white, western, middle-class women'. As a precursor to this trend, we could even evoke Sojourner Truth, a former slave, abolitionist and women's rights activist, whose speech "Ain't I a Woman?" at the National Convention on the Rights of Women in 1851 in Worcester, USA, became the first assertion for the specificity of black women. In the eighties, bell hooks popularized the term intersectionality, naming the double oppression that emerged from being female, black and, in many cases, poor.
In recent years, new totems of Afrofeminism have emerged, such as Ntozake Shange or the Nigerian writer Chimamanda Ngozi Adichie, whose texts have been further popularized by Beyoncé. Outside of the Anglo-Saxon world, in Latin America and the Caribbean, a specifically racialized feminism began to be formed over a century ago. The Cuban historian and thinker Inés María Martiatu Terry places the first Afrofeminist demonstrations on the island at the end of the 19th century. To this day it is still being built, by authors such as Martiatu herself or the Dominican Ochy Curiel, who for decades have contributed to the visibility of a feminism far removed from the hegemonic model.
On a practical front, black feminists are now at the forefront of struggles for social justice, from the Black Lives Matter movement in the United States to the struggle against land occupation or women's reproductive rights in Africa and Latin America.
This text originally appeared in Pikara magazine. It was translated from Spanish by Elena Silvestrini.
* This interview was made after the resignation of Christianne Taubira for opposing the project of the French Government of withdrawing French nationality from those accused of terrorism, and before the reunionist  Ericka Bareigts was appointed as Overseas Minister.