Watching Theresa May in Florence yesterday was a little like watching a teenager bullshit their teacher about why they hadn't done their homework. The British Prime Minister has been on mute since this spring's failed snap election and this "important intervention" on Brexit was billed as her much anticipated return to the spotlight. In reality, speaking with a literal chain around her neck, May wriggled around onstage for thirty minutes, referring again and again to a different speech she made nine months ago, before dodging some probing questions and then headed straight for the airport.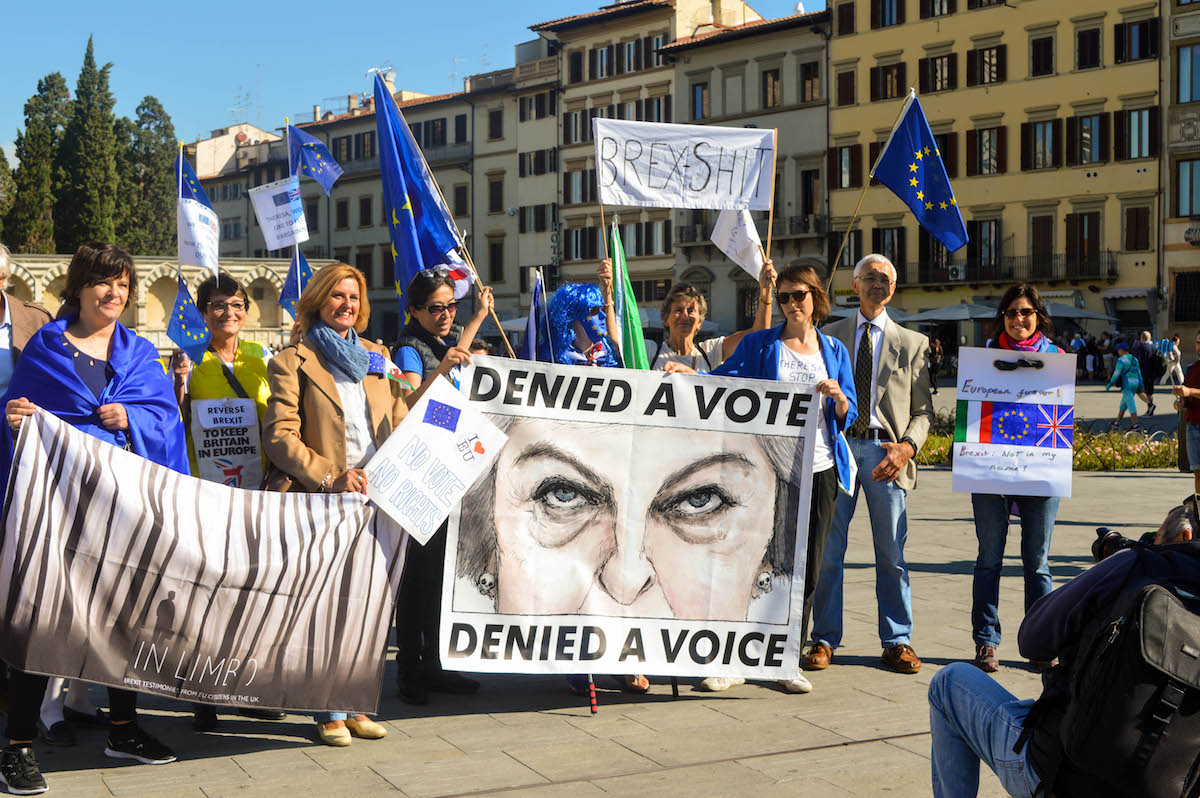 The Prime Minister's whistle-stop visit was supposedly meant to represent her vision of a "shared future" with Europe, specifically to break the Brexit deadlock by conceding ground on the question of a 'transition period', in which the UK will to some extent follow EU law, a period which she mooted "might" last "perhaps" two years. This heavily qualified point was probably the most concrete proposal of the afternoon. Meanwhile she went full Maybot on economics, in the space of two minutes constructing and rejecting a binary between an EEA and SETA style relationship with the EU before insisting she in fact wants to find a creative breakthrough. Whatever that means.
"Britain's future is… bright". No wonder nobody from the EU27 bothered to turn up.
More significant was the fact that she yet again failed to say anything meaningful about citizen rights, freedom of movement or the contentious issue of the exit fee, all of which are high up the European Commission's list of priorities and preconditions for the negotiations to continue. Even her audience of just over thirty, most of whom were flown over from London anyway, yawned their way through a speech whose final, edited version actually contained the sentence "Britain's future is… bright". No wonder nobody from the EU27 bothered to turn up.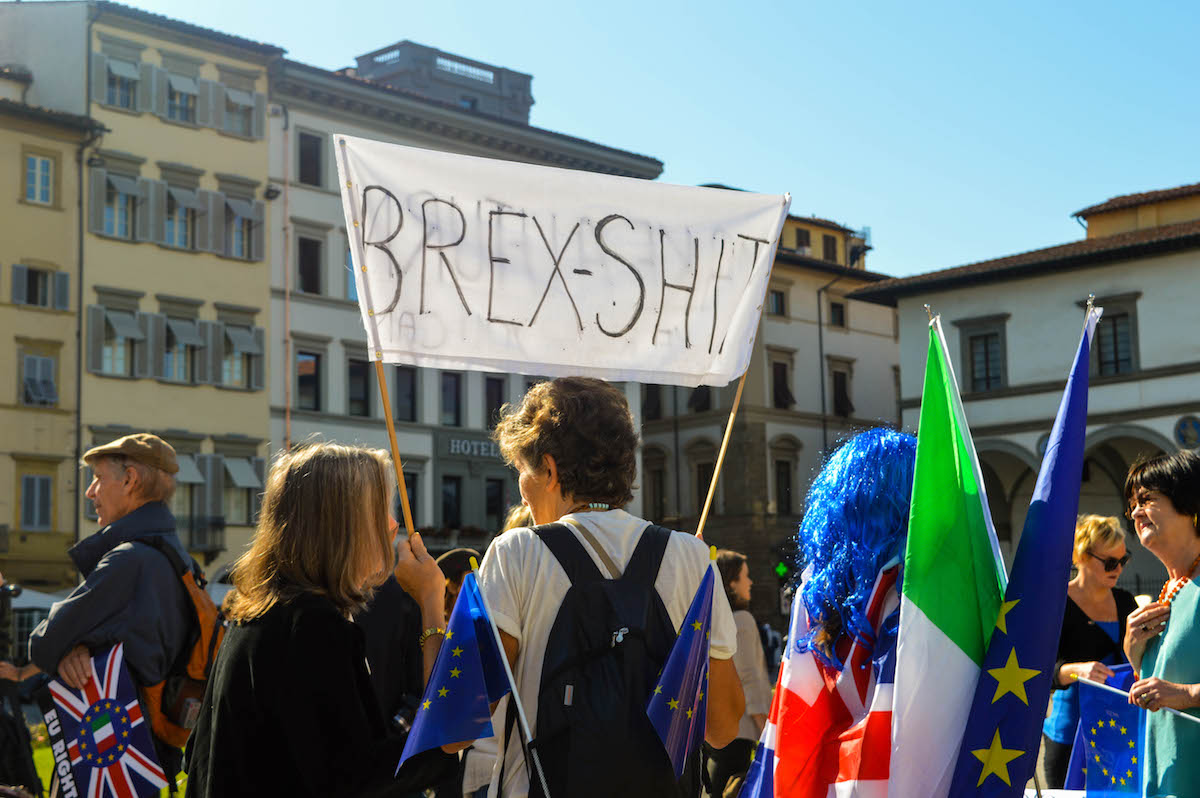 By choosing the Renaissance city for her comeback, May was trying to make a point. She wanted to look cultured, in tune with the political mood on the continent and, more tenuously, with European history. As the birthplace of modern capitalism, Florence is a special place, she said, that represents "centuries of creativity and critical thought." Her implicit argument was that trade existed in between Britain and Europe, particularly London and Florence, before the EU and will continue to do so after Brexit. The latter is an opportunity so the story goes, and not a step backwards.
In reality, of course, and I can't resist just one example, pre-EU Anglo-Tuscan history is hardly so rose-tinted. In the 14th Century the Tuscan Bardi and Peruzzi families leant a vast sum of florins to the English King Edward III to pay for his wars. After a string of defeats he failed to pay the sum back, ultimately leading to the collapse of both institutions, which in turn resulted in a serious Europe-wide economic crisis. Oops! Most Brits have forgotten this, but, as a resident, I can tell you, the Florentines most certainly haven't. In a speech about these ambiguous creative trade deals this faux pas was carrion for the Italian media.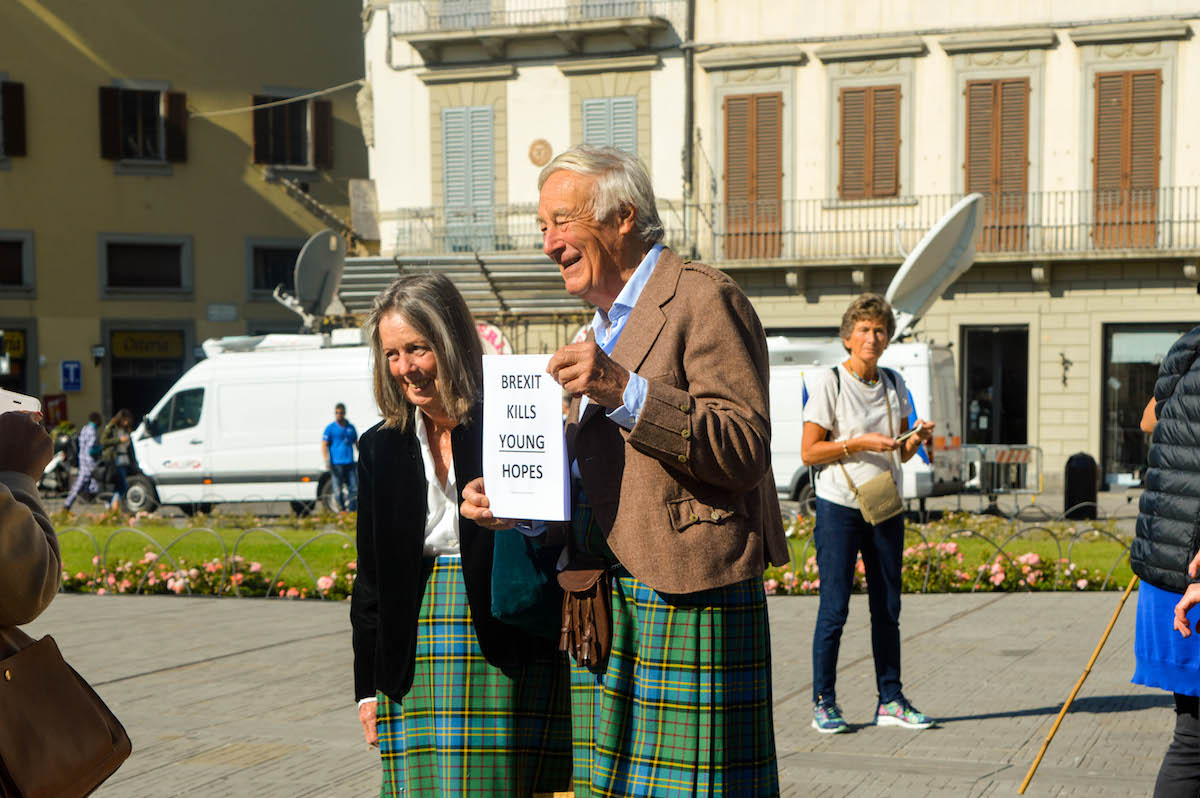 To make matters worse, May herself seemed confused about how close post-Brexit Britain actually wants to be with Europe, the EU, Italy or even, in contrast to everything her visit supposedly represented, Florence itself. At one point she said that the "UK has never felt at home in EU because of its history and geography" before immediately qualifying this with the corrective that they were "hand in hand" nonetheless. Leaving aside the fact that she came and left Florence without even physically shaking hands with Dario Nardella, the mayor, this is surely a contradiction and one that at times bordered on insulting.
May spoke passionately, for example, about British people caring about sovereignty and democracy and in the process managed to somehow imply that this wasn't true for other European countries. To make such an earnest gaff in one of the birthplaces of modern republicanism whose citizens are by and large proud European democrats, and worse still to do so as the representative of a country that still has a monarchy and no constitution, was nothing short of absurd.
Who exactly was this show for, then, if not for Eurocrats or Italians? The British public perhaps? If so Florence was an equally odd choice: visiting the most stereotypically decadent of all European regions while most Brits find themselves marooned at home thanks to a Brexit induced exchange rate can't have gone down well at home. But May is not Jeremy Corbyn, she doesn't need to pretend she's aiming for popular consensus, feeding instead on the omnipresence of fear, providing the illusion of stability even as the country descends into Dante-esque inferno.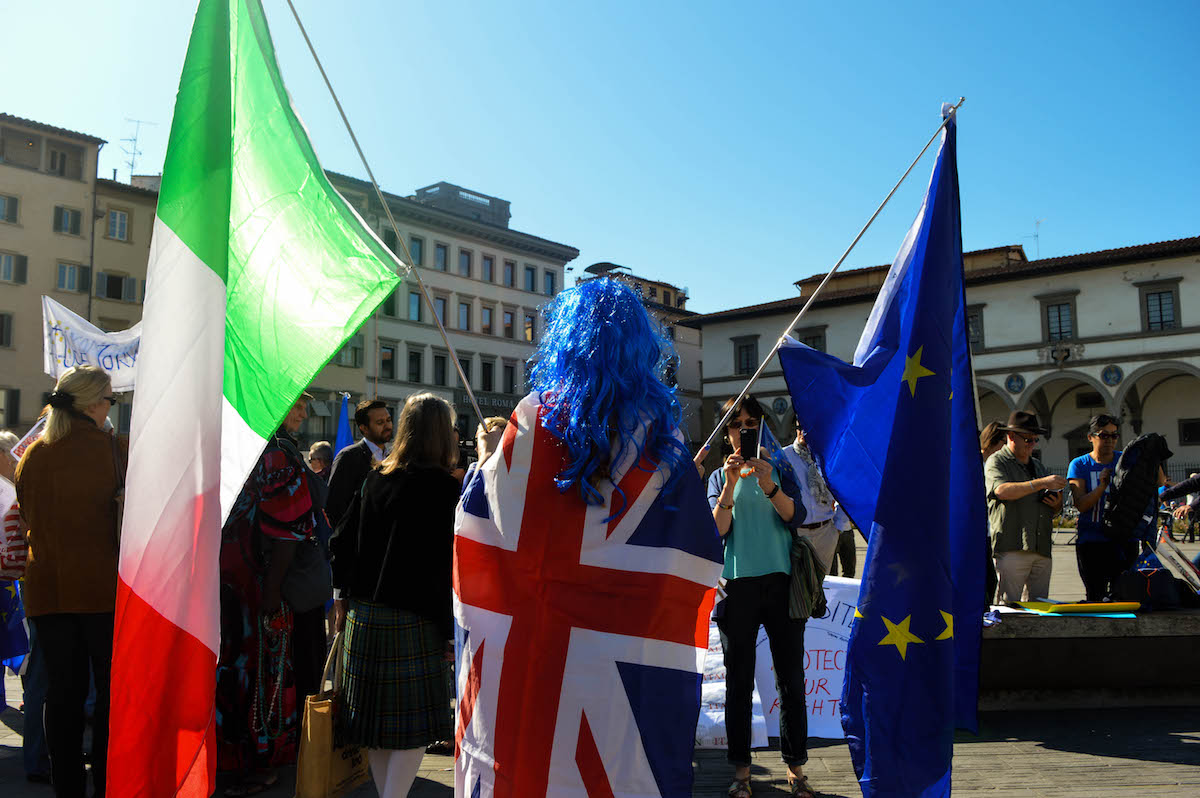 Perhaps May genuinely believed that she could somehow graft her 'strong and stable' mantra onto the transcendental incarnations of Brunelleschi's Duomo and Michelangelo's David. Even this idea was derailed however when, on account of the short notice of her visit, she was forced to deliver her speech not in the Palazzo Vecchio, with its view over the world famous Uffizi galleries and Ponte Vecchio, but in a dilapidated police barracks surrounded by roadworks.
This sad venue, which was empty until one week ago, was guarded by a suitably strong police presence though despite paranoid delusions of the Daily Express there wasn't even the faintest whiff of unrest. Italians, as May to her own credit correctly diagnosed, have better things to do than worry about the UK, and like most Europeans tend to see Brexit as "a distraction." What opposition did exist came instead from the 'expat', or really 'migrant' community of largely over fifties, and was small and well-mannered with some good costumes and suitably sharp-witted placards.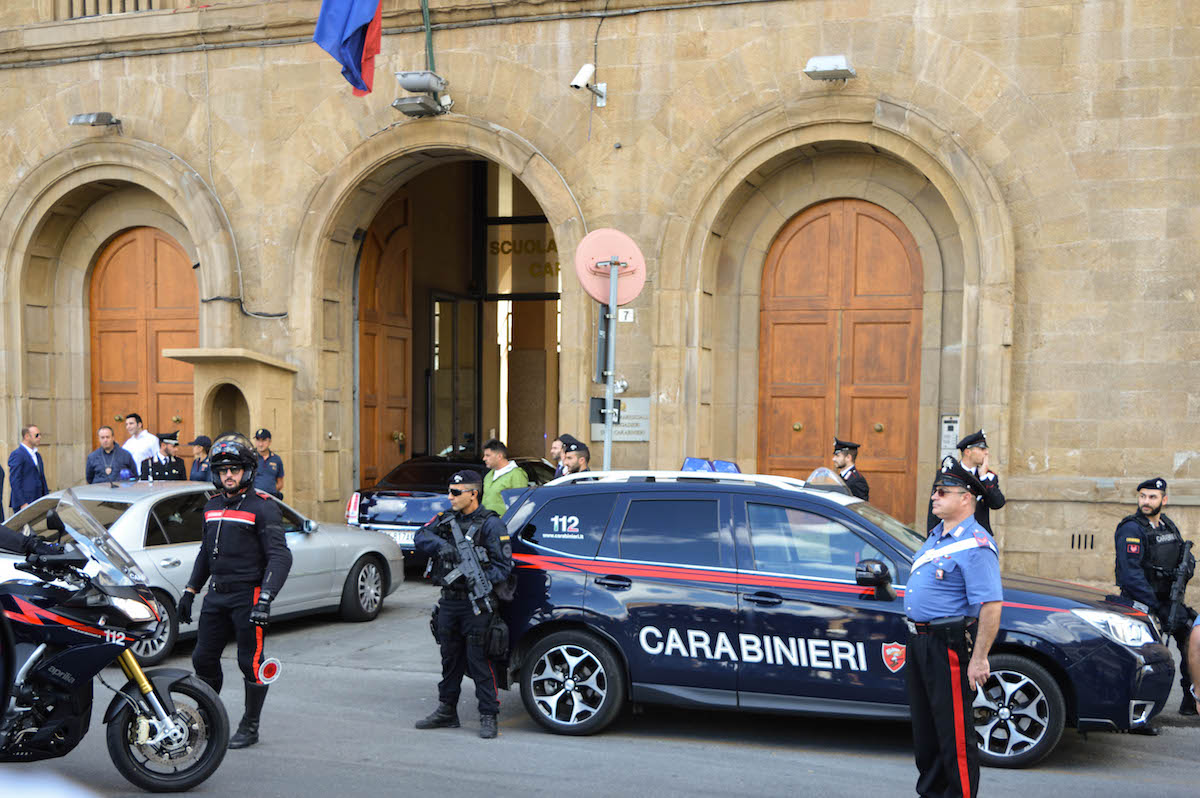 The main organiser was Roger Casale, an ex-Labour MP who lost his seat in 2005 and now leads a civil society group called the New Europeans. He put his case passionately: "If [citizen] rights are not guaranteed families will be broken, the old, sick and the disabled and their carers will not be adequately protected. Not protecting these amounts to the violation of our most basic human rights such as family life, safety, fair treatment and security". I met a woman whose actual name was Doris who told me about her fears for her pension and there were many more, I'm sure, worried about healthcare payments. For all these valid points, trudging behind a slogan which read 'we want our lives back' did come across as both melodramatic and a little parochial given the gravity of other issues involved in Brexit.
Earlier this summer Theresa May came to Italy on holiday where she made headlines for supposedly drunkenly singing 'God Save Our Gracious Queen' in a hotel bar. For all the paparazzoid Berlusonesuqe vulgarity of such a story, to me this was a more honest Theresa than the one we saw today; an old-style socks-and-sandals Brit abroad, lacking in self esteem and, as a consequence, a little too confident and loud about her own imperial nationality, especially after a gin or two.
Her speech today worked only as a well-practiced argumentum ad nauseam of onomatopoeic safe-words "stability security, prosperity", "smoothly sensibly", "protecting our people promoting our values", "Smooth and orderly." Florence, as so often happens, was reduced to a filmset in this bombardment of soundbites, its art became 'innovation', its history valuable only for the city's sporadic trade with Northern Europe. At the end of the day a green-screen would have more than sufficed.