"I returned, numbed. I returned unable to ignore or accept what everybody (including myself) has, over the years, gradually accepted and successfully ignored".
Arundhati Roy, The Cost of Living
In stark contrast to its economic growth, which see it rank first in the EU in Q1 of 2017, it would be fair to say that statistics have not, on the whole, been overwhelmingly generous with Romania in the past few years. The so-called crude rankings and numbers across many of what constitute a country's most basic records of well-being and progress are far from encouraging, from the hourly wage which is second lowest in the EU after Bulgaria, to the fact that according to the International Trade Union Confederation it is the highest ranking country in the EU for the violation of workers' rights.
Other data, related to what one might call the daily life of Romanian society on the whole, further illustrate this tricky state of affairs. Romania ranks third in Europe in terms of alcohol consumption, on a continent that boasts one of the highest development levels in the world. Unsurprisingly perhaps, it also ranks third in the EU, after Portugal and Italy, in the awareness of domestic violence against women as a common societal problem, according to the latest Eurobarometer on the topic of gender-based violence. The implication then is that the overall quality of life, and the cultural space that Romanians inhabit are not only lacking but deeply flawed.
Resistance in the form of "slow-food" and "slow lifestyles" is becoming a popular way to fight the incessant speed, mass-production and over commercialization of everything and anything.
Figures concerning Romanian society more widely, paint an equally daunting picture. Phenomena, for example, like the massive deforestation in the area aptly named the Green Heart of Europe[1], where reportedly three hectares of forest are felled every hour, even though the country is still blessed with one of the largest areas of virgin forests in Europe. Romania is also one of EU's hotspots when it comes to land grabbing, with EU reported figures showing that 10% of the country's arable land is in the hands of third country foreign investors. Large swathes of land are being sold to investors within the EU. Last year Dacian Cioloș, former Romanian Prime Minister and EU Commissioner for Agriculture, openly asked local authority representatives to try and avoid the facilitation of land selling to foreigners, until all other options of using the land by community members have been explored.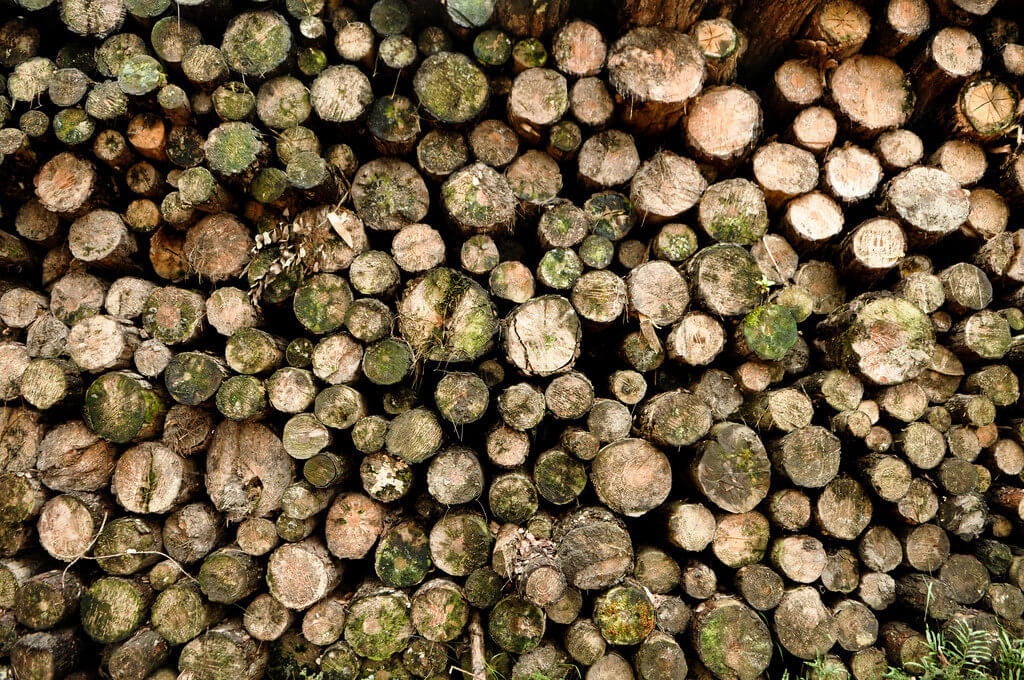 Aside from threatening the livelihoods and lifestyle of some of Europe's last 'traditional farmers' this also reflects Romania's odd almost colonial-like cape. This is a reality which many are lamenting, perhaps not too loudly,  as they try to articulate a last resort criticism against what is ultimately an inevitable historical process. Resistance in the form of "slow-food" and "slow lifestyles" is becoming a popular way to fight the incessant speed, mass-production and over commercialization of everything and anything. Meanwhile, families and communities in Romania continue to dismantle, largely as a result of a wave of migration leading individuals to better, though not necessarily more fulfilling lives. According to the 2015 International Migration Report issued by the United Nations Department of Economic and Social Affairs the growth rate of the Romanian diaspora is second only to Syria.
Portrayals of social corruption and backwardness, already ingrained in the minds and discourses of western European inhabitants, are reinforced by a still-too-present tendency to mainly depict stories about poverty
There are other more seemingly welcome developments: references to a booming IT sector and the promise of the country becoming a tech start-up hub are a refreshing change, though, one might add, still confined within the sense of otherness Romanians share. Europe's third outsourcing destination is good news for the economy, though it's not always certain that this is such good news for the employees themselves. We may yet end up seeing ourselves as "the India of Europe" – an economic reference recently used by a reporter in an interview hosted by TVR1 Romania's Public Television with Xavier Bettel, Prime Minister of Luxembourg – but the awareness of an odd marginality lurks beneath the surface of the language and statistics we and others use.
The limitation of metrics 
It would be fair to deduce that Romania's collective imagination has been profoundly marked by the reality of struggling structures and institutions. The two-speed European project has in effect always been in place. The quality of life, and the cultural space that Romanians inhabit is directly affected by a kind of dysfunctionality, one that is brought further to the forefront of our minds as a seemingly never-ending number of, at times unrealistic, benchmarks, scrutinize different ways of living and being. The trouble comes when such assumptions become internalized– if they do not turn into outright convictions- about somehow being collectively and culturally lacking or flawed.
Portrayals of social corruption and backwardness, already ingrained in the minds and discourses of Western European inhabitants are reinforced by a still-too-present tendency to mainly depict stories about poverty, the abuse of Romanian workers throughout the continent and the situation of women caught up in sex trafficking. These instances are all too real and painful, but not the only topics that should catch the attention of an audience. Statistics and references in many cases confirm what was tacitly known all along. There are more to be shared, but they never tell the full story, nor should they, at least not for those looking beyond numbers in attempts to go beyond scratching the surface in how they view and understand the world. Many, nonetheless, falsely succumb to internalizing the very present saying "ne merităm soarta/conducătorii" (we deserve our fate/our rulers).
The fantasy of the middle class: exploitation in a Romanian call centre
Such deeply ingrained self-reflection is part of what Ulrich Beck has aptly named the age of "reflexive modernity" which, as with modernity and post-modernity, reached Romania with a slight delay. It also echoes the discourses of sociologists who covered the wider region in the early 90's, like Piotr Sztompka, who spoke about a type of "civilizational incompetence" characteristic of countries from the former bloc. Sztompka's piece is still relevant today by metrics that evaluate the different levels of "human experience" as he calls them, namely what people do (their conduct), what they think (their mentality) and what they are expected to do and think (their culture)".
This sense of lacking, of 'inappropriate backwardness' is now dictated by very different coordinates. Looking at the scale of change that Romanian society has undergone in the lead up to EU accession and in the decade following, it would be fair to assert that a deep dismantling of a certain cultural fabric is taking place, one that goes beyond the transformation that statistical measures alone can be expected to provide. Cultural change is, for example, one of the underlying currents in the debate around the referendum soon to be held on whether gay marriage should be allowed. One can be easily trapped in the quagmire of emotional and perhaps political contagion throughout the region – its widespread illiberal tendencies – without recognising the deeper contextual arguments about families in Romania who have been struggling to cope with such a vast scale of transformation.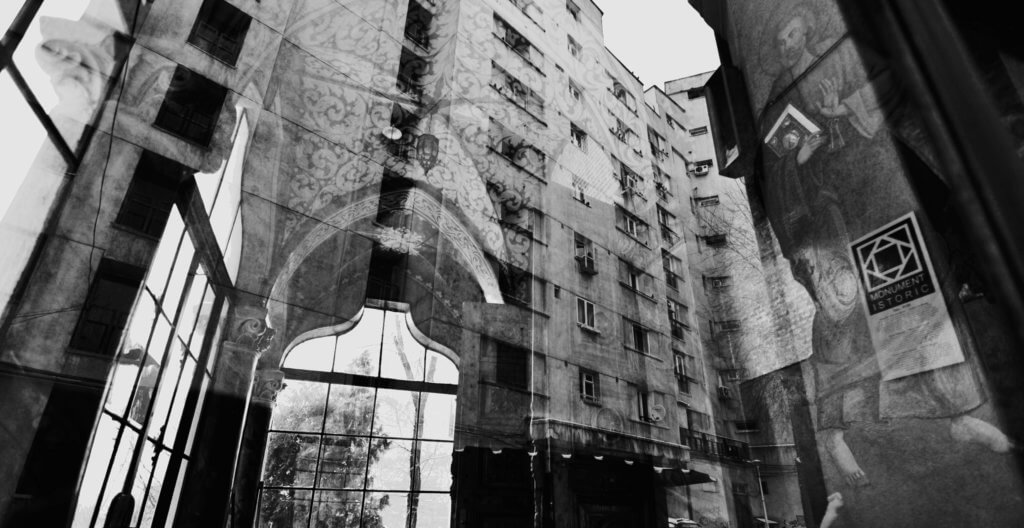 This is where cultural opposition can begin, if not an outright clash. The flashlights that are being pointed towards Romanians, gazing intensely in our direction, from ongoing corruption scandals, to our economically exploitable potential, all seem to encourage us to see ourselves primarily through eyes quite different to our own, at cultural costs not fully known to us. As values and systems of reference differ it can be hard not to internalize a sense of inadequacy, even as people work towards more effective ways of coming together as a society, including through the more or less favourable integration of different minority groups, such as the Roma (who of course come with their own cultural background).
Notwithstanding structural portrayals of an entire cultural space, or generational differences and the changes that they bring such as increased mobility, one needs to be mindful that, to paraphrase Fanon, while we are still "treated as an inferior we should not be convinced of our inferiority". Now more than ever, there is a temptation towards 'easy' understanding, derived from media reports and political discourse generated from the interpretation of dry statistics which fail to convey a fair picture of a country's wider society and culture. The depth of awareness of our culture should not fall prey to looking at our lives and each other through the lenses and cultural nuances grasped only or even mainly by the need to align and belong to more economically successful spaces.
Cross-regional differences in the EU are perhaps likely to diminish in the medium to long-term, but the current implications of over-reliance on statistical-based reasoning and reporting does not convey the transformation and dismantling, of a diverse and rich culture. Understanding this context is increasingly important for anyone willing to truly pay attention to nuance as a marker of quality in understanding and reporting on a country. For Romanians and others there is something unfair, even dangerous, in looking at ourselves primarily through the lens of our misgivings and shortcomings. Western Europe should not be used as the benchmark against which all other definitions and understanding pale.
[1] The name refers to the forests, wetlands and wildlife found along the Danube Basin and Carpathian Mountains in Europe.
Lead image: fusion-of-horizons/Flickr. Some rights reserved
**
Ana-Maria Dima
Ana-Maria Dima lives and writes in Bucharest. She has contributed to the New Left Project, Open Democracy and Global Voices.