*'Municipio' means 'Town Hall' in Italian. This word was not translated in order to preserve the jeu de mots.
The outcome of the municipal elections held on 10 June 2018 marked the end of Renato Accoriniti's stretch in office and shut the City Council's door on his three connected party lists, including Cambiamo Messina dal Basso (CMdB) – Messina's new municipalist movement. This has undeniably led to a major setback for the group this side of the Strait.
The movement arose out of the convergence, in 2013, of several political, social, associational and community-related experiences. Its very same players, a few years earlier, had been the heart and soul of the No Ponte movement, a local historic chapter that, in a certain way, could be regarded as CMdB's birthplace; and these players came together again to try and ring the changes in local politics by making Renato Accorinti mayor and bringing some of his representatives to the City Council.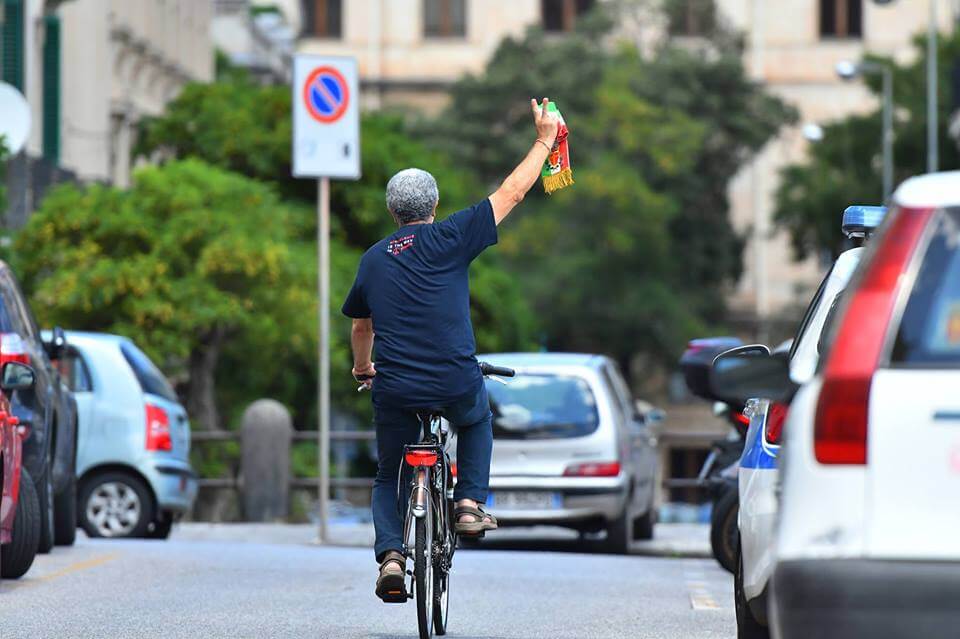 I do not wish to use this article to flesh out the reasons why such electoral loss was suffered – I will be merely touching upon them. They lie in the mistakes that were made over the course of the five-year term of government both by Accorinti's Council and CMdB, especially in the matters of relationship with the territory and communication. But they also originated from a very difficult voting system, with a 5% electoral threshold, which cancelled out the 10% coalition result; from a significant dispersal of votes for the mayor amongst 5-Star Movement and centre-leftist candidates (whom voters likened to Accorinti due to what was perceived as a common "anti-establishment" disposition as well as in terms of capability, accountability and unambiguity); from an environment that was conducive to the general recovery of rightist groups, starting with the migration crisis; and, finally, from other strategic shortcomings and errors of assessment that were made during the campaign. All of these factors have led to disastrous results in terms of representation within the governing bodies – although, insofar as sheer numbers go, little has changed since our victory in 2013 (the candidate mayor only collected two thousand fewer votes, whilst his connected party lists received as many as in the previous elections). At any rate, these are dynamics that we have already started analysing and into which we will be looking deeper.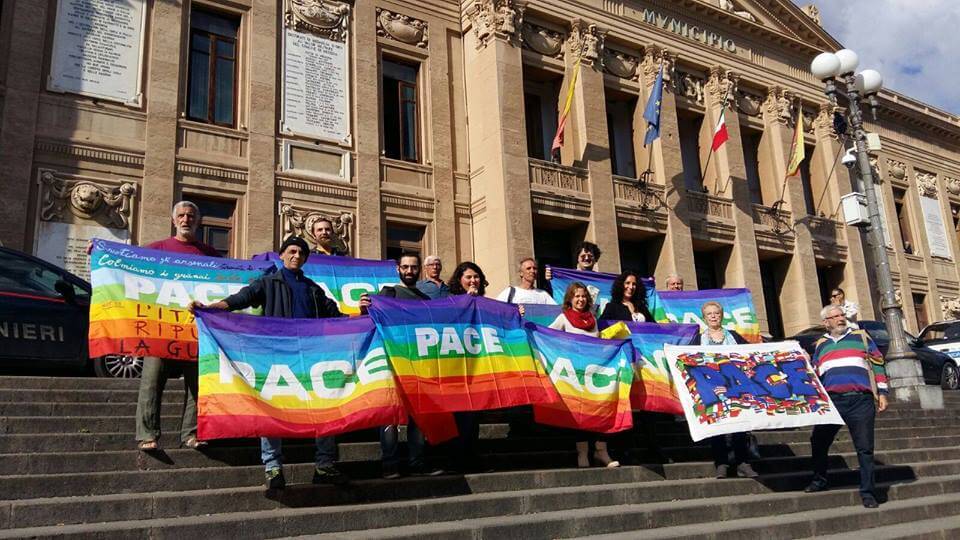 Despite all of this – or, perhaps, due to all of this – what clearly seems like an electoral loss to us we do not regard as a political loss at all. In a nutshell, this is not the end of new municipalism in Messina, nor is it the end of Cambiamo Messina dal Basso.
In the wake of these events, in fact, we are adamant that our having been left out of the Town Hall cannot spell the end of a collective movement that still has a lot to say and do in terms of city governance. On the contrary, this is but the end of a cycle. It is the beginning of a new challenge, of a new way of interpreting the relationship between our movement and the governance of the city.
The fundamental change in the relationship between movements and administration is the centrepiece of new municipalism.
The fundamental change in the relationship between movements and administration is the centrepiece of new municipalism. Movements are striving to become the main actors of change in cities. To this end, opening up to the possibility of playing an active role in the institutions was, without a doubt, one of the most significant means to bring about the desired changes. But it certainly cannot be the only one.
Here lies the crux of the matter. Once we realise that institutions are but a means to an end – though an extremely important one – and that true municipalism quintessentially requires a change in the relationship with administrations; once we become aware that a truly cross-cut movement cannot only fight one single battle at a time, but that it need concern itself with the general issue of the right to the city instead; once we understand that the very essence of these platforms lies in the acquisition of new perspectives and new languages across institutions, movements, and cities, then we will enable ourselves to put into practice what we resolved to accomplish a few weeks back in Messina – municipalism beyond the Town Hall.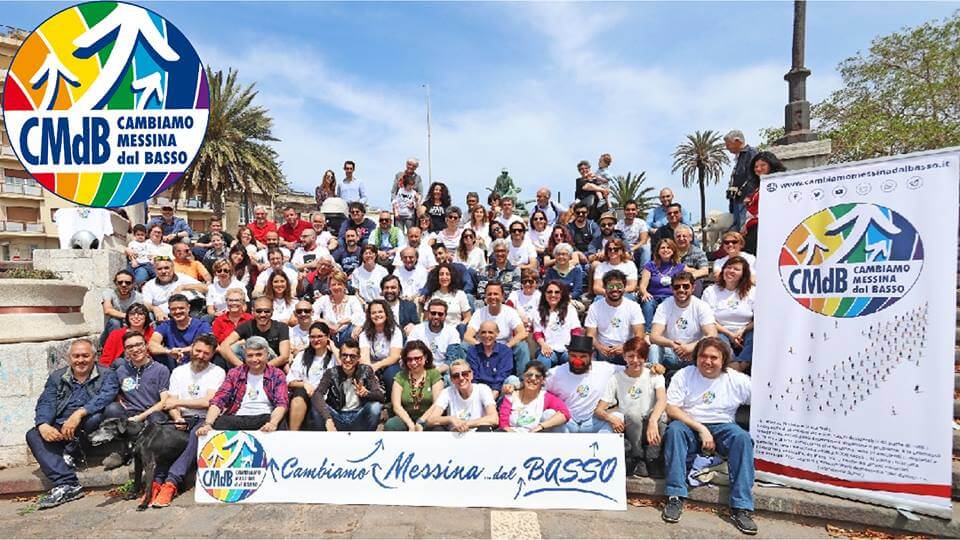 In Messina we have been redesigning our strategies around this notion. We are now going through a second phase of municipalism; one that, yet again, is revolutionising our outlook on institutions and our way of interacting with them.
Over the course of the five years that we spent in office we were able to do a lot of things for our city. Our achievements included the restructuring and revitalisation of public transport; the restoration of numerous, innovative welfare services; the implementation of reception and cultural policies aiming to develop the local social fabric and to manage spaces in an entirely new way; targeted interventions in the matters of housing rights, school-building, land and territory protection; and a lot more. This legacy also offers new ways and dynamics of participation for citizens to resort to, and it is comprised of a renewed relationship with the local administration as well as important horizontal relationships all across our town – which is, perhaps, what matters the most.
We are now going through a second phase of municipalism; one that, yet again, is revolutionising our outlook on institutions and our way of interacting with them.
These achievements are at risk of being compromised by Cateno De Luca's victory, as his early statements and interventions go to show. Cateno De Luca is an old-timer, a politician with experience in the Christian Democracy and in the Movement for the Autonomies, led by former Sicilian Governor Raffaele Lombardo. De Luca has already served as mayor twice, in two little towns in the metropolitan area of Messina. He was elected regional councillor in 2006 for the first time but, quite ironically, he was perceived as the "new" candidate this time around, thanks to an effective and lengthy communication campaign. This campaign was made up of big promises and high-sounding announcements, and it was delivered in a highly aggressive and Manichaean style, as is so typical in this "populism without the people" we have seen so much of lately.
Having said that, issues such as housing rights, public services – as we prepare to fiercely resist the process of privatisation that the new administration intends to kick-start –, the liberation of the waterfront, children's rights, the commons, centres of culture, environment and territory protection still lie at the core of our agenda, even now that our time in office as representatives of the people is (temporarily?) over. What is changing is how we intend to act.
We plan to strengthen our relationship with the city, in particular with the individual territories and neighbourhoods as well as with the players who are active in the above-mentioned contexts.
On the one hand we plan to strengthen our relationship with the city, in particular with the individual territories and neighbourhoods as well as with the players who are active in the above-mentioned contexts (and others). We wish for our movement to become more and more like an entity that is present throughout the city, and like a political space for people to pass through. And we want to achieve this by using a different language, one that is markedly symbolic and that is deeply rooted in some of the most significant participation experiences of our five years in office (spanning the Laboratory for the Commons and the Collective Deputy Mayor for Culture).
On the other hand we will have to find new ways of interacting with the administration, steering clear of the fallacy that simply doing what we did before would be enough. We are now more competent than before, and in a different way; we now have a network of contacts that we simply did not have in the past; and, after our five-year term, we are more aware of certain dynamics and tools. Not making the most of these would be an enormous mistake.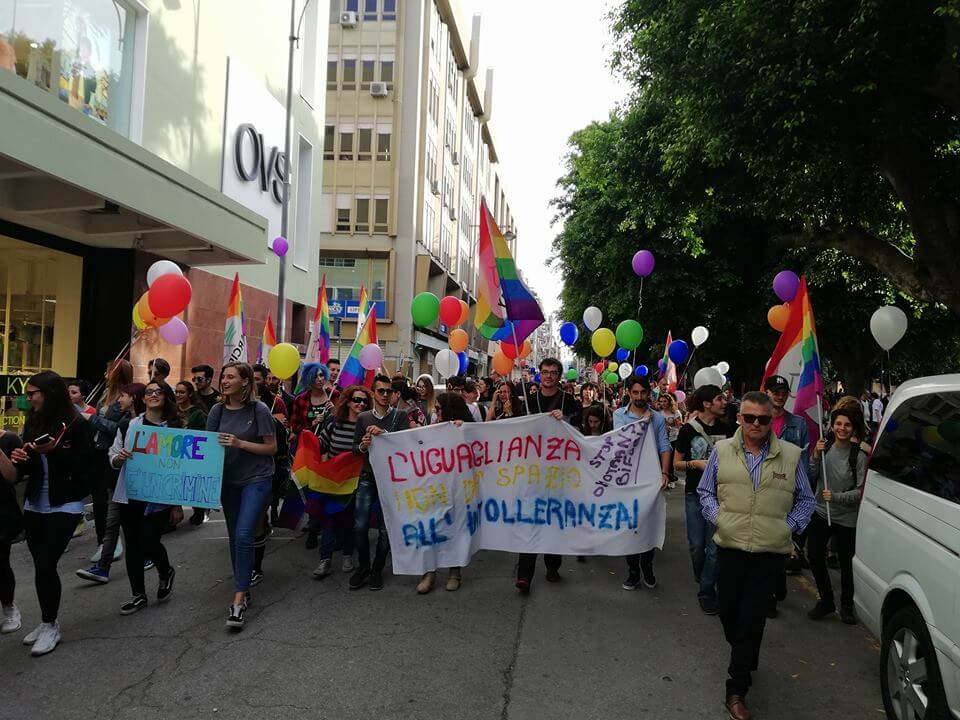 We want to achieve all of this whilst in constant tune with the European network we are part of, the network of the cities of change (also known as "rebel" or "fearless"). Over the past few years we have formed bonds with Naples, Bologna, Barcelona, A Coruña, Madrid, Belgrade and many other cities. This is yet another by-product of the new municipalist revolution. Various different players from these cities (movements, associations, administrations, etc.) have come directly, intensely and transversally into contact not only to exchange information regarding best practices and critical issues, but also (and mostly) with a view to creating a new collective, pluralistic entity that will be able, one day, to interact effectively with the national governments and with the EU in relation to important matters – including migratory and budgetary policies. Perhaps this new phase will serve as inspiration for new ideas in the context of municipal reappointment or, at the very least, when it becomes necessary to begin treading down a new political path.
In conclusion, Cambiamo Messina dal Basso and new municipalism in Messina are still alive and kicking, as is everything that we have fought for over the past few years. There is a whole world beyond town halls, and we are now preparing to fully explore it. We will be doing so with a different outlook and with a different set of skills, but with the same goals and determination as always.
***
Federico Alagna is a Cambiamo Messina dal Basso activist and former Deputy Mayor for Culture and Public Education for Renato Accorinti's office
You can read the interview with Renato Accorinti by European Alternatives on their book Shifting Baselines of Europe.