Former intelligence analyst, Chelsea Manning, who exposed abuses of the U.S. Army in Iraq and Afghanistan, and the impact war has had on innocent civilians, is being released from a military prison today. In 2010, Manning was arrested and accused of disclosing classified government and military documents to the anti-secrecy website, WikiLeaks. She was sentenced to 35 years, the harshest punishment ever for such a case. A self-declared transgender woman, she served in a male military prison where she attempted suicide and was punished with solitary confinement. Before leaving office, former President Obama commuted her sentence from 35 years to the 7 she had already served in prison.
In light of her release, freelance journalist Agne Pix discusses Chelsea Manning's case and other similar cases of whistleblowers who have experienced persecution with Renata Avila, a Guatemalan human rights lawyer, technology researcher, and digital rights advocate. Avila occasionally advised WikiLeaks on legal issues, under the direction of former Judge Baltasar Garzón. Currently she serves as a trustee of the Courage Foundation, an organisation protecting whistleblowers, as well as being a member of the democracy renewal movement, DiEM25.
Renata Avila
is a Guatemalan human rights lawyer, technology researcher, and digital rights advocate.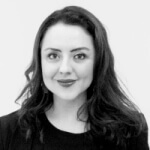 Agne Pix: One of the last decisions made by former U.S. President Barrack Obama, three days before leaving his office, was to commute Chelsea Manning's imprisonment from 35 years to the 7 years she had already served. Manning will be a free woman on May 17th. What is the importance of this victory, and how big was the campaign to achieve it?
Renata Avila: I was involved in trying to assist Chelsea Manning from the very beginning in 2010. I was a friend of the initial WikiLeaks team and an occasional legal consultant when they were a very small organisation. It took Amnesty International years to consider Chelsea Manning a political prisoner and someone to campaign for, similar to the Human Rights Watch. It was only after the judicial process when Manning was sentenced to 35 years in prison that everybody reacted. That had a huge chilling effect, because in parallel there were 7-9 people under investigation by a secret grand jury. Activists like Jérémie Zimmermann and Jacob Applebaum were detained and interrogated, there was a lot of harassment. All of a sudden Manning's case was a radioactive hot potato. She was kept in solitary confinement without any access to assistance or opportunity to speak out. The few people who managed to visit her got their equipment seized. The U.S. Government was very effective at provoking fear in people of Chelsea and ceasing advocacy for her. The early supporters of Chelsea were Veterans for Peace and whistleblowers who went through similar, terrible situations.
By granting commutation of the sentence, President Obama made people aware of Manning and her impact, which was one of the most effective pacifist manifestations in the history of the U.S. Chelsea Manning fought against war, corruption, and suffering in the world. She contributed to defending justice, accountability and transparency, and mainstreamed the duty to expose the state's wrongdoing. Another important aspect is that her disclosure went beyond U.S. foreign policy: she's different and was severely punished in a male prison due to her sexuality and gender. Thus her case exposed abuses in the military prison system against gay and transgender people. The Chelsea Manning campaign took considerable time to reach people, but I hope that thanks to her the next whistleblower will be in a better position.
The Republicans and Donald Trump were outraged by Obama's decision, which is not a surprise, but still the US public is divided on this issue: many people consider Manning a traitor compromising the security of the country and of the military, similar to how they regard another key whistleblower, Edward Snowden.
Her disclosure went beyond U.S. foreign policy: she's different and was severely punished in a male prison due to her sexuality and gender.
First of all, there was no evidence of such compromise; security agencies investigated WikiLeaks and created a task force to assess the damage done by Manning. The Army pushed the narrative that Julian Assange was a cyberterrorist with blood on his hands, and that Chelsea Manning exposed innocent people to the risk of death. However, at the military trial, this could not be proven. It was certainly embarrassing for U.S. politicians, but the disclosures were low risk to the Army, because Private Manning had no access to top secret information.
Before the commutation of Manning's sentence, the founder of WikiLeaks, Julian Assange, said that he was ready for a possible extradition to the U.S. in case Manning was freed. Edward Snowden also tweeted that Obama should grant her clemency, although there was a big campaign to get Snowden himself pardoned. Was it a kind of public bluff or a backdoor deal, that both of them offered their freedom in exchange for Chelsea?
I think it was strategic. In the case of Snowden, pardon is really difficult to grant due to politics. Consider the actions that Obama's democratic administration took against Snowden, like grounding the presidential plane in Austria and risking the life of the Bolivian head of state, Evo Morales, in search of Snowden on board. If Europe was truly independent and the heat was not so high on Snowden, he would be granted asylum in Norway, Iceland, Sweden or Switzerland. But there's a lot of political pressure behind the scenes. In Assange's case, it is not the first time that he said so; he had already expressed this after Manning's suicide attempt.
In light of Manning's commutation, what are the current prospects for Snowden under President Trump's administration?
The prospects are terrible. The European Union should reconsider their unconditional obediance to the U.S. and reconsider the decision to not grant political asylum to Snowden. Now Russia has extended his residence there, but the situation is so volatile that at any time they can use him as a bargaining chip in the power game with the U.S., or swap him for somebody else in a diplomatic exchange. Russia cares for its own interests, and so does the U.S., but what if those interests converge? Will Europe disobey Donald Trump, while hosting so many American military bases?
Assange and WikiLeaks were accused of following the Russian agenda and contributing to Trump's victory in the U.S. elections. That looks like a very dangerous game.
The E.U. should reconsider their unconditional obediance to the U.S. and reconsider the decision to not grant political asylum to Snowden.
We live in very dangerous times. Even if we disagree with WikiLeaks' editorial process, we must protect the anonymity of sources, which is the core component of WikiLeaks, empowered by digital innovation, and basis of journalism in general, especially when reporting on issues of national security. WikiLeaks did not change because of the U.S. election. Since day one till now, with an exception for a small parenthesis when they partnered with mainstream media, WikiLeaks has been doing the same thing: publishing huge, integral datasets from anonymous sources, and they publish them no matter what and as soon as possible. Unfortunately, before that election they obtained leaks only about Democrats. No one, not even Julian Asssange, expected that Donald Trump was going to win, it was a big surprise for everybody. I don't share many of Assange's opinions and decisions, but I understand that his obligation at that time was to publish, despite thinking that Hillary Clinton was going to be the president and knowing her and her organization's ability to destroy him in revenge. To publish leaks on key Democratic officials, and expose and upset those who could have had/do have the power to extradite and sentence him for life, was quite a courageous thing to do.
What is next for Julian Assange now? Over a year ago, the U.N. declared him arbitrarily detained by Sweden and the U.K. due to his house arrest in 2010, circumstances which have confined at the Ecuadorian Embassy in London since 2012. U.N. experts confirmed that his being detained without charges violates the Universal Declaration on Human Rights, and called to end Assange's deprivation of liberty and respect his freedom of movement. The U.N.'s opinion is legally binding, but is it at all  enforceable?
It is appalling how Sweden and the U.K. ignore international law. The U.K. is a permanent member of the U.N. Security Council and the Human Rights Council. Both countries are in position of power within the UN and yet they decide to undermine the international legal system itself. I think it is a very dangerous precedent for those countries as well, because when a U.K. or Swedish citizen is arbitrarily detained in Syria – or anywhere in the world – based on Assange's case their human rights might be ignored, too. Either you accept the U.N. system as a whole or you are out of it. The U.N.'s opinion on Assange's case is binding indeed, but it is not self-executable. So it does not free Assange by default, it has to go through the domestic legal process. The problem is that the Swedish system is very slow. The lawyers took steps after the interrogation to expedite Julian Assange's  enjoyment of his asylum. The interrogation already took place to effectuate Assange's release, but it has taken the Swedish prosecutor six months to consider – they say it's being translated. I cannot believe there are no capable translators in all of Sweden who cannot work quicker. And we are talking about Assange as a person, who has not been charged with anything!
Going back to Obama's decision on freeing Chelsea Manning, how do you perceive his presidency in general? Obama had a very good public image as the progressive "leader of the free world," defender of LGBTQ+ rights and social equality. However, he was criticised for foreign security failures, extra-judicial drone assassinations, Guantanamo fiasco, and domestically, breaches of civil liberties by mass surveillance and lack of protection for whistleblowers.
The Democrats tried to appear very progressive to the public, but they did not practise what they preached.
For me it was a tragedy that the first African-American president has left such a legacy. The people he claimed to represent are in a vulnerable position and the world remains volatile in general. Seven countries are currently under U.S. military interventions. The sophisticated U.S. surveillance system is targeting Muslims, blacks and Latinos, basically the people who voted for President Obama. Of course, it was not just his fault. The Democrats tried to appear very progressive to the public, but they did not practise what they preached. To give Obama some credit, I think that his two victories in my region were the Colombian peace deal and restoring U.S.-Cuban relations. But that would not have been possible without a huge effort of Latin American countries and the regional cooperation that used the time of Obama's administration to get together and organize support and solidarity.
So instead of "Yes, we can!" it was "Yes, we could have"?  
The list is long. I think the problem is the lack of accountability of the U.S. as opposed to accountability of any other nation. If the U.S. didn't have this narrative of being above and beyond the law, and instead would be a democracy and not an empire, with the rule of international law above the nation state, we would not have to campaign to close Guantanamo prison, because Guantanamo would not have been possible in the first place. I really hope that American citizens will realize that we live in an interdependent world. And maybe even now, under Trump, they need the help of the rest of the world to keep their human rights respected. It's beyond civil and political rights in just the U.S.; it is the universality of rights that we need to fight for.