Our reporter, Dawid Krawczyk, flew to the southern American state of Georgia to better understand the people who pushed Trump to the presidency. Who are these people? How do they imagine their future? Is Trump's America the country of their dreams? And most importantly, what caused pious southerners to vote for a bombastic Northerner? 
Explore the answers in the fourth chapter of this Political Critique series.

I.
II.
III.
IV.
"I pledge allegiance to the Flag of the United States of America, and to the Republic for which it stands, one Nation under God, indivisible, with liberty and justice for all," right hand over their hearts with eyes looking towards the flag the people in the room recite the Pledge of Allegiance to the United States. Most are in their 50s and 60s, but there are some younger attendants too. Most are women, but men are sprinkled about. The audience is mostly white, but not completely. Current and future members of the Republican Party of Georgia have all converged on the Hilton Marietta hotel, twenty miles North-West from Atlanta. They're here to learn how to win the elections.
I was about to spend a day with Matt, who promised to show "country Georgia". But instead of the white Chevrolet truck, a text woke me up in the morning: "Cancell our plans today. The event today is campaign workshop and is going to be held by Cobb Country Republicans. There will be a room full of Republican activists with strong opinions for your story."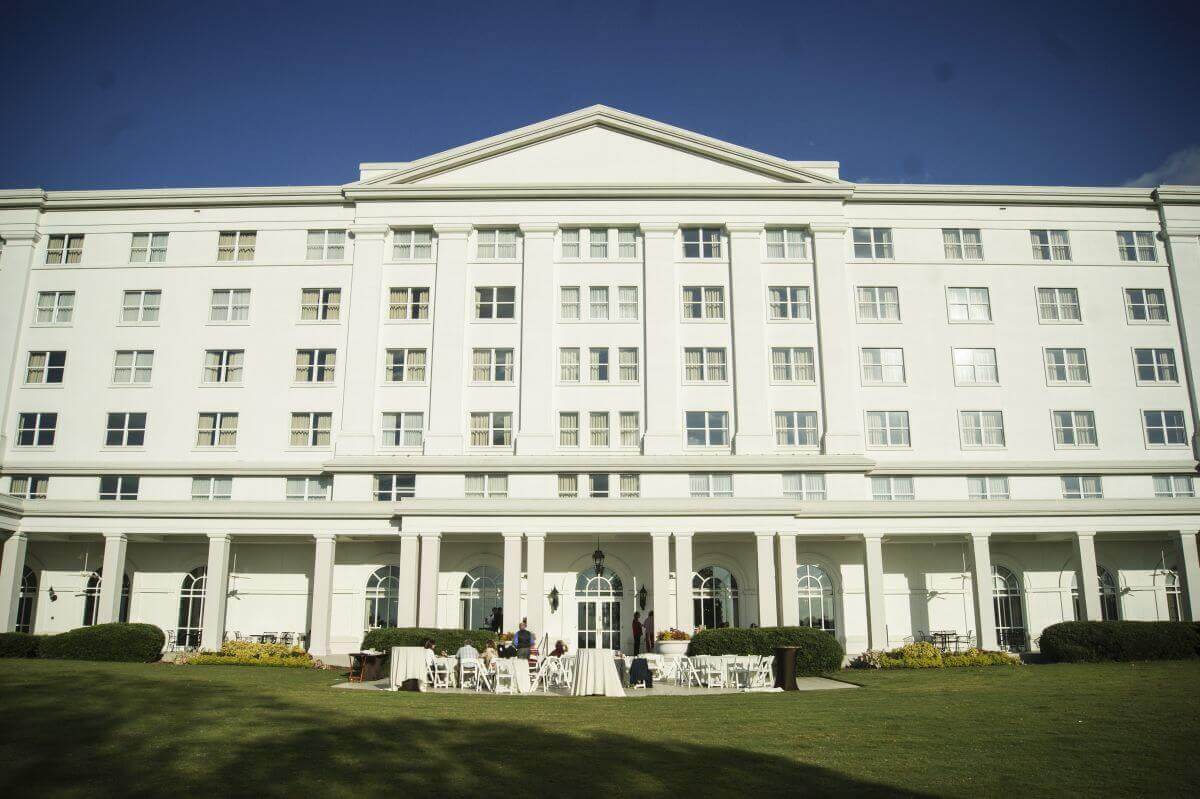 People at the registration desk are visibly surprised with my visit. How did I even know they meet here? The workshop wasn't advertised publicly, it's only a close gathering of invited members of the Republican Party. The head of the meeting studies my press credentials for some time. Finally, after discussing it with other organizers she smiles and decides to let me in. But before I can get into the room I'm reminded a couple of times that I'm not allowed to record anything. Photos are ok, but no audio or video recording.
I sit in the back. It doesn't take long until I have to explain myself and come out as a reporter. I didn't pledge allegiance to the flag and I choose to politely stay silent while the crowd prayed for the "the best president we've ever had". I sit and watch one power point presentation after another given by local campaign runners. Elections in the United States last 365 days a year, 24 hours a day. There is always someone to elect, if not a president, there are congressmen, and thousands of less spectacular posts to cover – from county authorities to school boards.
"Don't buy stuff your voters don't need. Ask yourself, do you really need to have tens of thousands of business cards? Or hundreds of big signs with your name?" Bob Ott asks from the stage, showing big plastic signs printed with big letters of his name in black and yellow. "Campaign people will spend every single dollar you'll show them".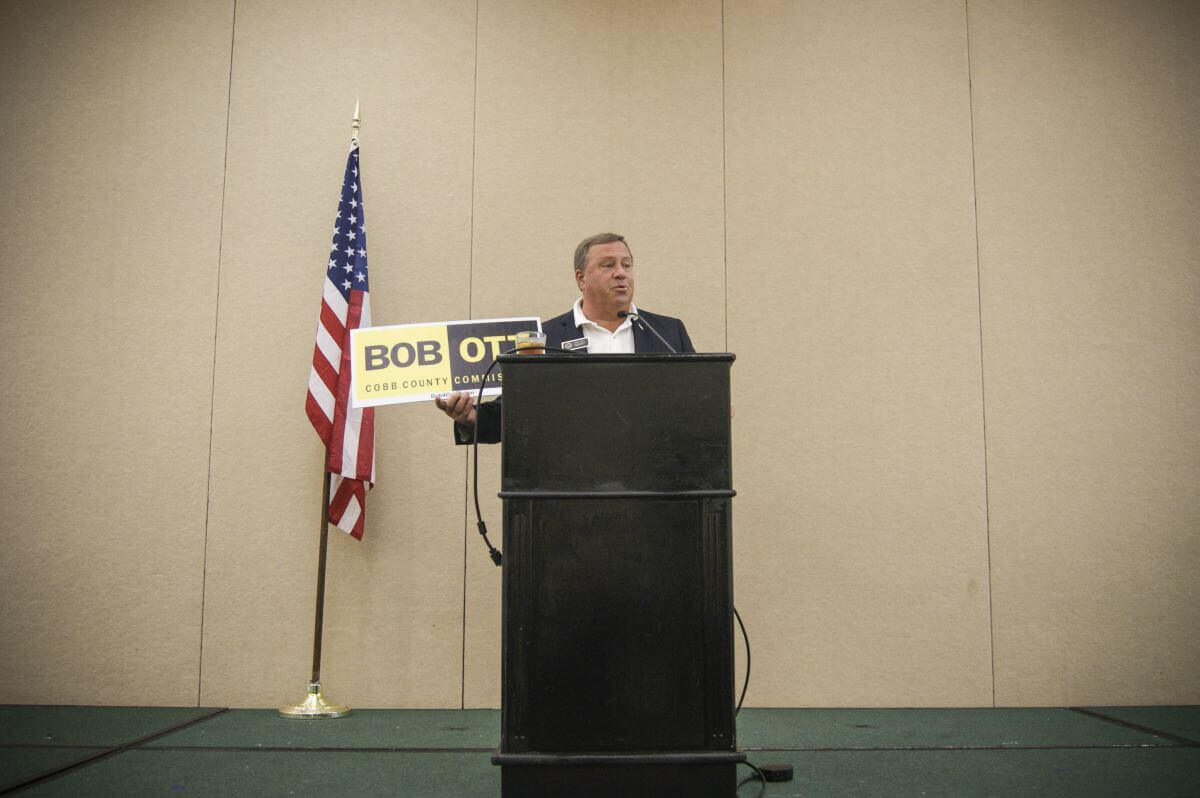 Bob Ott is an elected commissioner in Cobb County who works for Delta Airlines as an international and domestic pilot, and a true election veteran. "Bags! This was something. Big bags you can use to do your grocery. Who wouldn't need that? I have flight attendants who take them everywhere. I know housewives who love them. I can't say how many times I saw my name in a shopping cart in Walmart," Bob talks about his favourite campaign gadget and every single person in the room take notes. For the closing remarks, he prepared something special. "Before you'll run in the elections write a short letter, to yourself. Write: 'Hi, you jerk. You've become the opposite of everything you stood for in the beginning of your political career. Time to let it go'. Prepare three copies and put them in three envelopes. Give it to people you trust and ask them to send that letters to you when they decide it's necessary. Remember about that and good luck at the elections!" he finishes and steps down from the stage surrounded by a round of applause. After a couple of steps, he gets back to the podium, breaking the applause. "And just for the record, I haven't got any of those letters back, yet".
Cheers! Laughter! Almost religious ecstasy!
Other presentations are much less entertaining. An election results data analyst shows various maps coloured in red (Republicans) and blue (Democrats). First, he breaks down the national results, then he focuses on Georgia. Trends in the Deep South are very similar to what happened on the national scale.
What's the difference between Hillary Clinton's and Donald Trump's supporter? Basically, it's everything, but in detail: education, race, gender, and where they live. If we look on the post-election landscape divided not into states (as it is usually presented), but into counties, we'll see that the majority of them are highlighted in red (around 2600 counties for Trump, and around 500 for Clinton). How is that possible if Clinton won the popular vote? Hillary won only in the big, densely populated metropolitan areas, Trump took all the small, rural counties pulling a red-hot victory in flyover states, places that well-off America sees only through the windows of planes that bring them from one coast to another.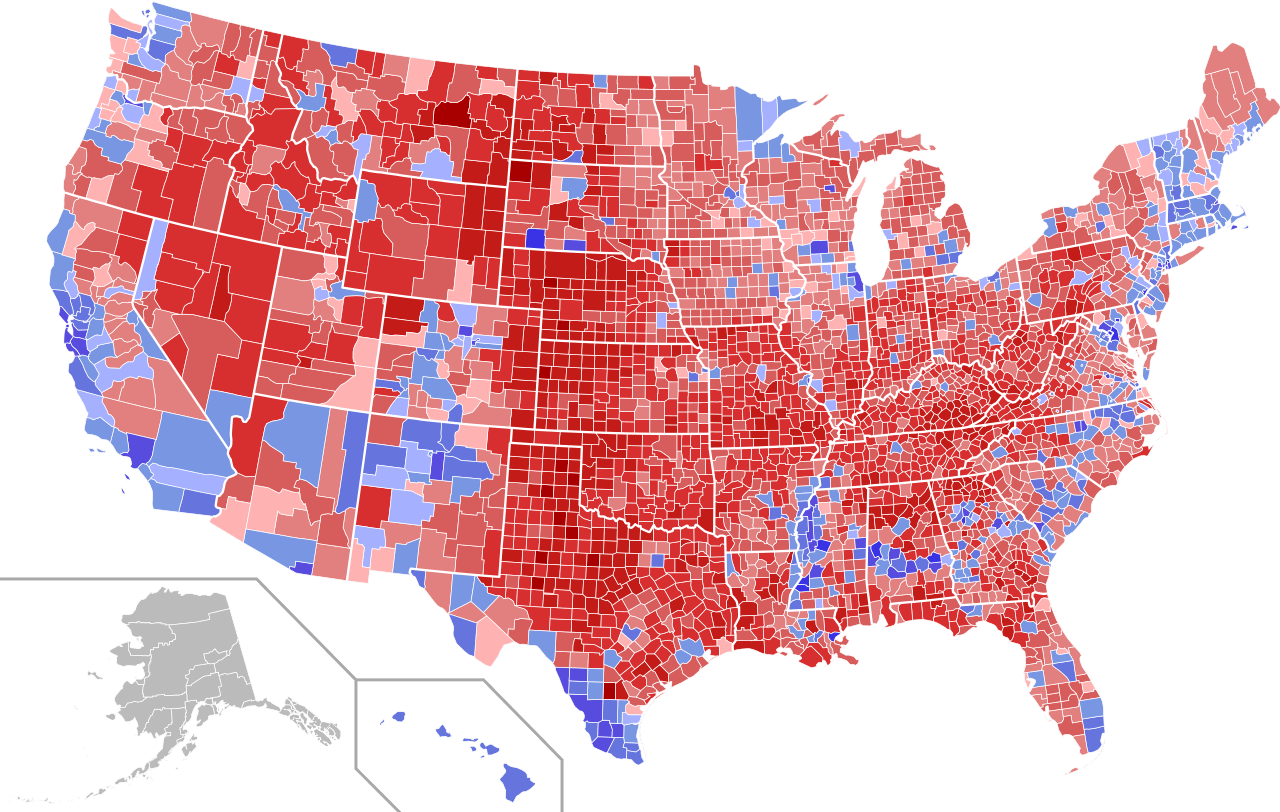 Trump scored best with white Evangelicals (81%) and worst among Black Americans (8%). Education was not as important a factor as race or gender. Trump won "high school or less" (51%) and "some college/associate degree" (52%). Yet he lost, but not dramatically, among college graduates (45%) and people with a postgraduate degree (37%).
When the nerdy guy brought his analysis to the level of districts I'm struggling to follow, but I fail and take a coffee-break in the hotel lobby instead. Sipping on some really bad brew I wander around the conference centre. There is something deeply disturbing in the blinding whiteness of the neoclassicist building and neatly mowed lawn of the golfing course in the back of the hotel. Relaxed golf-players in checkered chinos cruise the property in their Melexes and greet me happily. It reminds me of both Funny Games, the  classic movie from 1997, and recently released hypnotic horror Get Out.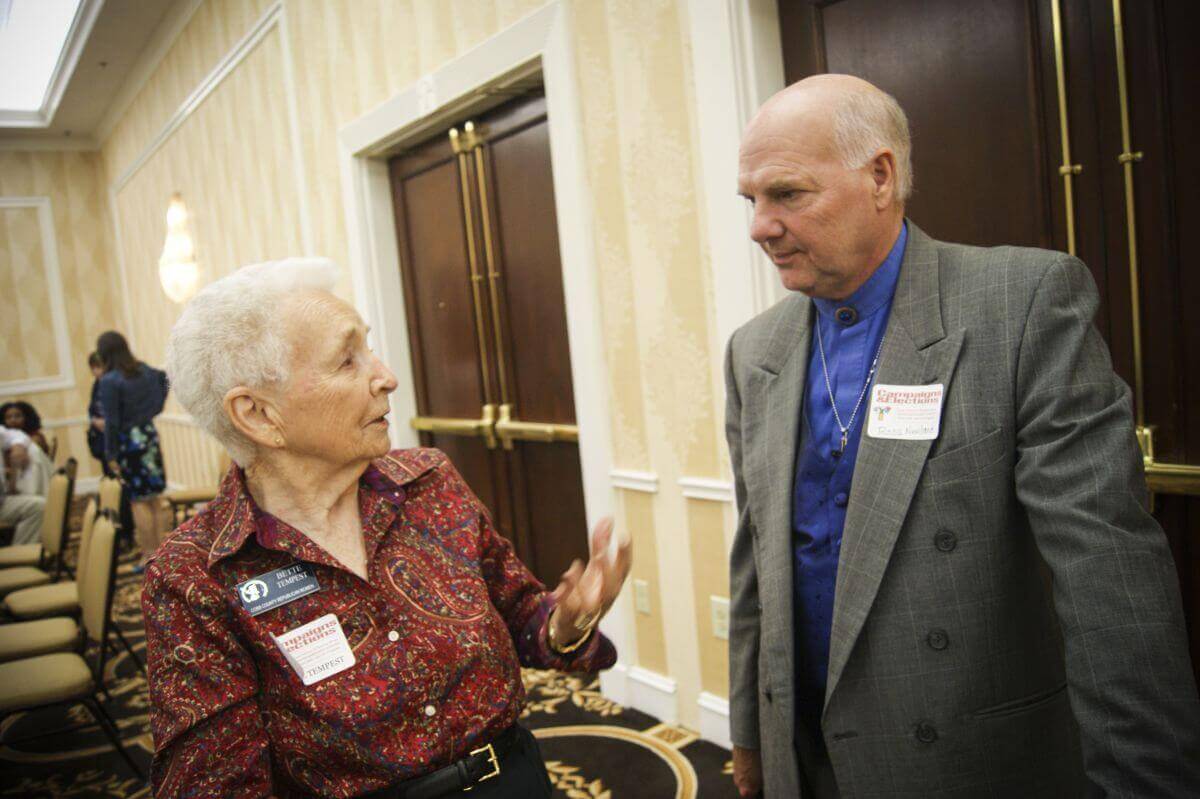 At the coffee table, I spot a tall, chubby guy. He looks like he needs a break too.
"And what elections are you preparing for? The presidential one, right?" I open the conversation.
"Ha, that's a good one. No, no. I'm running for Congress. I'm John, John Salvesen," he introduces himself, wiping his hands with a napkin. He giggles and shuffles his feet while mastering coffee table small talk. Jovial, that's the word. He's totally jovial.
"Oh, you're a foreign reporter, this is good, I speak only with foreign reporters. The ones we have here don't know the first thing about politics. If you could just see them on the election night. I was at the dinner organized for Trump supporters. And the big media, CNN, MSNBC, everyone, they stood on that stage, behind the ropes, you know, fenced off from the real people. Only looking down at us with that dull faces. 'Yeah, I'm so important', 'I know everything', 'I don't need to ask those stupid people any questions, I'm so smart'," John mocks them exceptionally well, I have to admit that. He transforms one stupid face into the dumb face, and back to the stupid.
"And when the results were announced they started running around and asking helplessly: 'What happened?', 'It's impossible.' Huh!" now John presents grimaces from the "astonishments" catalogue. I'm as impressed as I was with dull faces.
He admires Trump because he "tells it like it is", and that his not a career politician, and for winning against "Crooked Hillary". But above all he loves Trump for all those nicknames he came up with, and John loves to use them as well. "'Little Marco' and 'Low Energy Jeb', those are my favourites," John laughs out loud.
When we were in the room next to us, still listening to the workshops with the rest of the Republicans, one of the organizers tried to energize the crowd and asked "Why you're Republicans? Say it loud and clear". Someone shouts: "Because we've got better women here!" and cackled the way John is cackling right now.
"There was a moment when journalists thought that Trump was done for and no way he's going to win, you remember that? When the recording with him bragging about 'grabbing women by the pussy' was leaked," I lead him a bit.
"Come on! Everyone says that kind of stuff. You think women don't say that? When they are left alone I bet it gets even worse," he disregards the criticism that felt on Trump. "I'll tell you something. I think it was a good move to say what he said. Just imagine, you're spending time with some young reporter and you want to show him how cool you are, and that young reporter probably wanted to see the cool side of Trump. So he did what he did, classic 'I'm the Donald' move. Again, he just delivered what someone wanted from him, nothing else."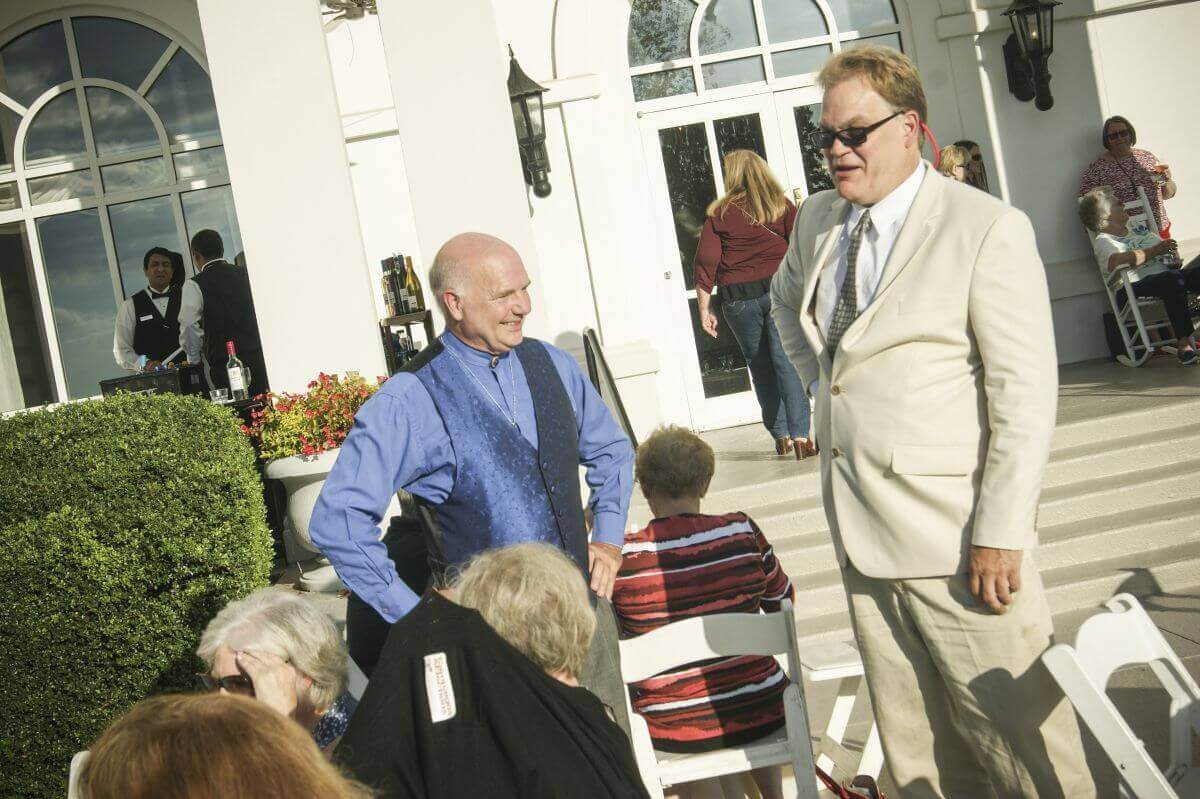 I learn that every matter can become a laughing matter for John, he laughs heartily, scoffs, cackles, and bursts out laughing, in turns. There is one topic that makes him a bit angry, Hillary, but even that can't make him lose his jester attitude. "You know, there were times I'd support Hillary. But then she started lying. Totally crooked. She reminds me that kind of girl that we all had in high school or college. You meet her at the party, you drink together, you have fun, and then you end up in bed. But when you wake up in the morning you can't believe you could spend a night with someone like her. This is Hillary. She deceived us for years."
The heavy doors from the room we just escaped open slowly. A tall black woman in a maroon dress (almost as tall as John), slim, and with impressive dark curly hair comes up to us. "I'm Jaz," she holds out her hand to me. "John, this woman there says you should go back and listen to the workshops," she says quietly, almost whispering.
"All right, all right, I'm coming. David, give me your number, we'll meet after the workshops."
***
"Extended Stay America, 2239 Powers Ferry Rd SE, Marietta, GA 30067" I sent my address to John. A half hour later I welcome John and Jaz at my doorstep. "You know what, my room reeks like a locker room, let's go to the bar nearby," I propose.
Harry's Pizza & Subs is nearby – decent pizza slices and huge subs. Everything on the menu gives you coronary heart disease just from reading the description. If I had those sunglasses from They Live (1988), I'm sure that instead of  "Steak, Ham and Cheese Sub", "Meatball Sub" and "Everything Pizza" I'd just see "fat", "fat", "fat". They serve relatively cheap beer and there is a faded wallpaper with twin towers. We stay.
"Jaz, I understand you're the brains behind 'John Salvesen for Congress'," I try to get through with my question, but it isn't easy. It's Trivia Thursday at Harry's, which means that the master of ceremony is shouting something inaudible through the microphone.
They both know that Jaz is the brains behind the campaign, but she's diplomatic enough to reply that she'll be in charge of the data analysis, which is a key to success. She studies economics, comes from Mississippi, and she's a vocalist.
John will talk with people. This is generally his plan for the campaign, to go and talk to real people about their real problems. "I won't be one of these politicians that sits behind the desk and sends his assistants to do the field work," John monologues over a hot mozzarella sub, gesturing vividly.
The Trivia Thursday guy has to have the worst sound system in the whole state of Georgia. Every single sound, before it makes its way from the microphone to the speakers has to collect a fair share of noises, cracks, and swishes. We almost shout to each other over the table, but I manage to learn the shorten version of John's biography.
He was born in Los Angeles. Two memories marked his childhood. When John was six, Charles Manson's"Family" turned Roman Polański's mansion into a bloodbath, slaughtering Sharon Tate and three other victims. "We lived nearby, really close. I remember it was crazy, I remember it well," John assures me and it's probably the first time since the morning that his face is sincerely serious. The second memory comes from around the same time. "Back then there was a lot of hippies in the LA. I got back home once with a handful of drugs. I remember my mother's face when she saw that, she went totally pale."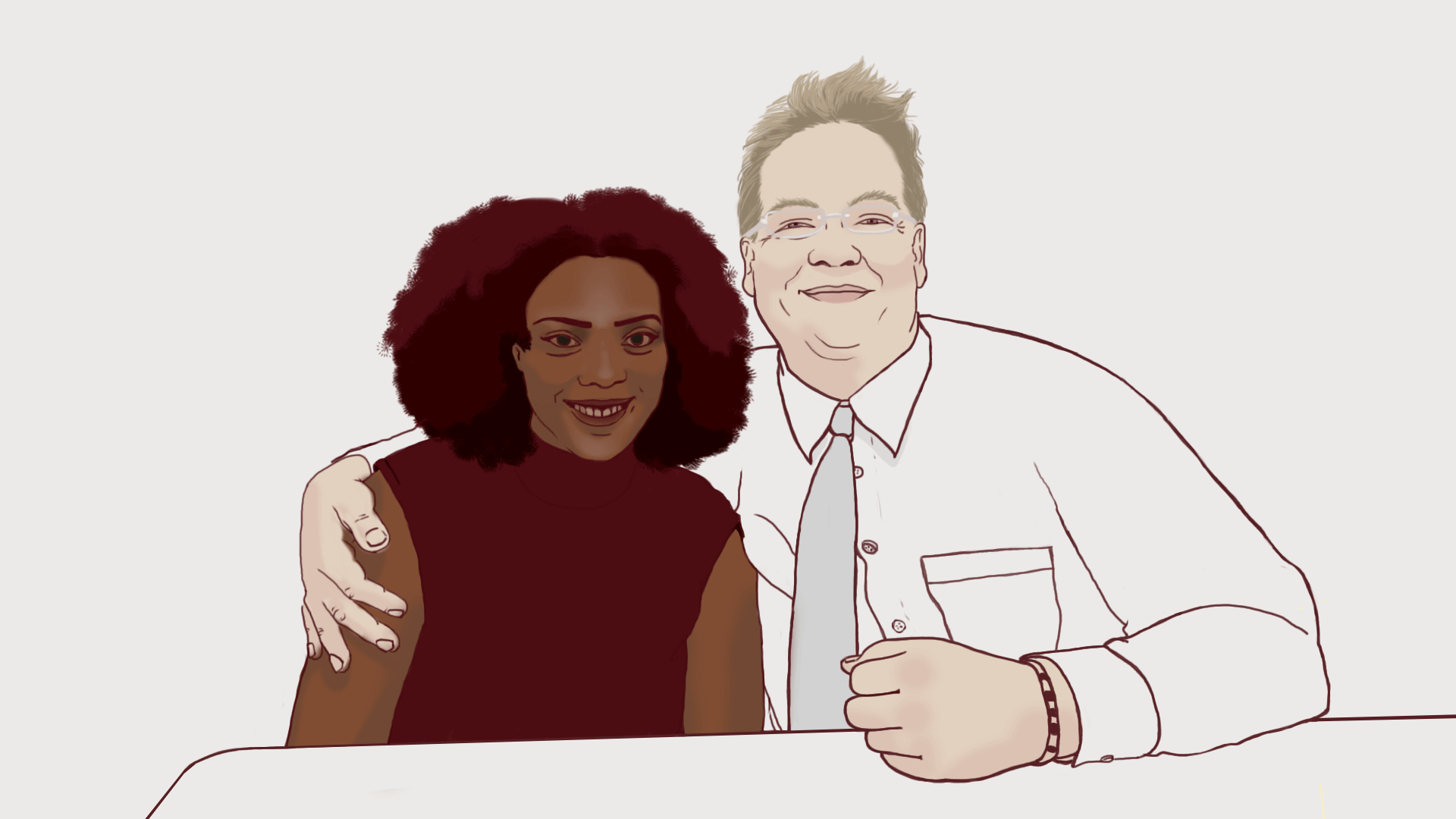 Then he moved to San Francisco, then New York and lived in a couple of other cities before Atlanta. He moved out from home as a teenager, but he remembers quite well how big of a tragedy the bankruptcy of his father was. He owned a cologne factory that was set on fire and burned to the ground. John studied acting, but today he works as a handyman. His true passion though is playing the drums. "We know each other for a really long time, we play in a band together. I sing, and he plays the drums. He is the best. Literally, the best drummer I've ever met," Jaz adds, and John is visibly proud.
"Correct me if I'm wrong, you've never been involved in politics before?" I want to double-check if I understood well because the Trivia master is still killing his sound system. I might have misheard something.
"This is correct. I was never really interested in politics before Trump. One day I just came to the local headquarters of Trump's campaign, here in Georgia and I asked if I can help. They told me I can do the door-to-door campaign. Well, honestly I didn't want to go and trouble people like some kind of Jehovah witness, hehe. Then they told me they need a fridge. I got in my car and in an hour I was back with a perfect fridge," John tells proudly.
"And you will run in the upcoming elections because of Trump, right?"
He hesitates for a while, but finally, he answers confidently. "Yes, I think that's partly because of Trump. Yep, I'm sure of it. Maybe, finally, it's time for politicians that tells it like it is. Besides that, I just know that I'm a good candidate – they got nothing on me. I've never Bill Cosbied anyone or anything like that."