Natalia Sawka: Menstrual periods aren't sexy. A blue liquid represents blood on a menstrual pad in TV commercials. In June 2016, the Polish feminist weekly Wysokie Obcasy published a photograph of a pair of women's underwear stained with red glitter. Their Facebook page momentarily filled with posts from outraged readers.
Natalia Trybus: I am very surprised that even women were so appalled. As the menstrual period is a monthly occurrence for several decades of our lives as women, we can only benefit from accepting it and recognizing it as a natural part of ourselves. It should not be negated or demonized. Such negative approaches change nothing, and they won't make it disappear. Accepting these few days in a month as something completely normal makes our lives easier.
Your YouTube channel attracts thousands of viewers who finally get the chance to deepen their knowledge of sex, puberty and contraception. Why did you start it?
Two years ago, Asia, the creator of the blog Styledigger, shared a post by Lacy Green on her Facebook page. Green is a young American sex education vlogger. Looking through her channel, I realized that Poland was missing this sort of thing and I needed to change that. On the same day, when my husband came back from work, I told him: "we're doing a YouTube channel." He did not protest. Everything went so fast. Just two weeks later, I shot my first video. Looking at it now, I can see what a long way I have come and how stiff I was on camera. If someone had told me a few years ago that I'd be running my own YouTube channel, I wouldn't have believed them. Contrary to what people may think, I am quite a shy person.
How did you gain your knowledge and experience?
I have been working in a sex shop for three years. The experiences I have had at my job have opened me up to people. I have had so many conversations that it has become natural to me. I have been educating myself as well, attending courses, reading specialist literature. Essentially, I constantly keep learning. I still have more courses in mind.
Why did you start working there?
By accident. I was going through a rough patch in my life. I was working in retail but then lost my job overnight and had to get myself together. I went through a large number of job ads. One day, I found an offer for a shop assistant position in a sex shop. The engaging style of the ad really caught my eye. I sent my CV out of curiosity and then I was invited for an interview.
And?
And I was pleasantly surprised, particularly by their professional approach. I went through all of the interview stages, and then on top of that I had to undergo extra training. I needed to learn what's what, what it's made of, how you use it. When a customer comes into the store, I need to know which items I can recommend, based on the material that the products are made of, the possibility of an allergic reaction, the client's personal limitations. If a woman is looking for Ben Wa balls, I have to ask her whether she has a retroverted uterus, whether she has given birth and so on. Aphrodisiacs are similar – I need to learn the ingredients and application. I have to distinguish to whom I can recommend one, and whom I should send to the doctor.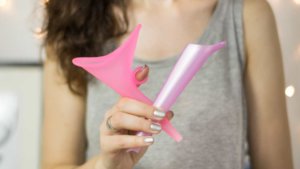 Have the customers surprised you with their questions?
Sure, I've been surprised by questions about the thickness of latex or a piercing called the prince's wand, which I'd known by another name. My customers have always been forgiving, and they've mostly had a positive attitude. What I love about them is that they radiate a willingness to learn new things. The age group is varied, from 18 to 80 years old. Men often buy erection enhancers. If they have a problem, they prefer to look for supplements instead of going to the doctor. It is one thing to get a pill to take after a party, and a whole other thing to visit the store regularly. Then, I can see that the client has a problem. Typically they wave it aside. They tell me there is no need to go to doctors. They are afraid to think that some health condition may be causing their problems, and they should not follow this fear, but confront it. Another thing that men buy is underwear for their female partners. They've also stopped treating various toys as competition, so they reach for those more often.
And women?
The most frequent purchase for women are Ben Wa balls. This trend saw a particular boost after the premiere of Fifty Shades of Grey.
Is it a better idea to buy sex toys in a sex shop or over the Internet?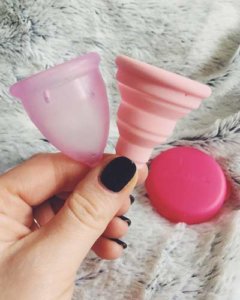 If you shop in your local store, choose one that is fairly large and modern. There, you can rely on the staff to help you. You can also touch the products to check for the materials that they are made of and their quality. You can try on underwear. Vibrators can be checked for functioning and power to suit your individual needs. On the other hand, online shopping is usually cheaper and guarantees anonymity. If you are embarrassed to walk into a sex shop, you do not have to. However, when you shop over the Internet, find trustworthy websites. This especially pertains to aphrodisiacs, although now everything can be knocked off, including sex toys. Look for shops listed in comparison shopping engines complete with customer reviews. It is better to pay 10 złoty more than buy things in a back alley, where you can never be sure if the product was unused or if it is really a particular brand name.
In December 2016, the Federation for Women and Family Planning admonished the Ministry of Education in its open letter for neglecting sex education in schools. According to the Federation, teachers lack qualifications and competencies, get embarrassed about certain topics concerning human sexuality, and fail to mention various sexual orientations, abortion, and sexual violence in their lessons. Is your channel aimed at improving this situation?
It's true that young people suffer for the lack of education in schools. Textbooks are filled with nonsense. For example, condoms supposedly let semen through, the morning-after pill is purported to cause an early miscarriage, and girls are deemed naturally dumber, so boys are asked for forbearance. Even if a teacher wanted to implement an adequate programme, it would have to meet the Ministry's standards, which are marked by patriarchal stereotypes. Attempts to write new textbooks have been made, but the Ministry refuses to cooperate. The parents, in turn, do not know how to talk to children about sex. They cannot be blamed, because no one talked to them either. Young people become interested in what is happening to their bodies, so they look for information on the Internet. It's normal; they should not be attacked for it.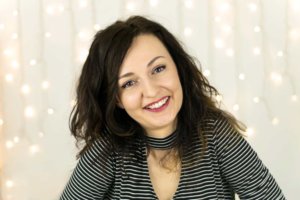 Translated by Aleksandra Paszkowska.
This article was created as part of the Network 4 Debate project, supported by the International Visegrad Fund.