Pro-government media in Poland is still recovering from the almost religious ecstasy they experienced yesterday when the 45th President of the United States Donald J. Trump paid a visit to Warsaw. While he was complimenting the Polish nation and its relentless spirit, the crowd (brought to the site of his speech by buses organized by the ruling party) cheered, shouting his name as strong as their tired throats let them. Politicians from the Law and Justice party probably still haven't washed their hands after handshakes from the greatest president of Poland's "most important ally". They will remember this day every time they look at the photo hanging in their offices — right next to the one with Pope John Paull II. Interpreters working with sweat on their brows (or rather mouths) will probably remember how hard it was to quickly find synonyms for the words "great" and "tremendous". Most of those who took an effort to listen to Trump's speech will remember that miraculously he didn't mispronounce the names of all the Polish national heroes (Kopernik, Kościuszko, Pułaski, Chopin, and Lech Wałęsa). Here is what we will remember from this ground-breaking event.
1.
Donald Trump's visit to Poland started long before the Air Force One landed at the Chopin airport in Warsaw. Days before that in the studios of Polish public TV (which has been turned into a pro-government propaganda machine since the last elections) two songs were recorded. One for Trump, and one for his wife, Melania. Andrzej Rosiewicz, aka Trendy Andy, aka "Polish Fred Astaire" is a genuine expert in this genre, having welcomed Mikhail Gorbachev in 1988 with a eulogy. No words can describe what happens in those videos, you must watch them.
And the one for Melania Trump.
2.
Women dressed as handmaids as represented in Margaret Atwood's "The Handmaid's Tale" came to protest against Trump's visit. Razem, the new leftist party struggling to survive outside of Parliament, followed the example of American protesters who regularly visit Trump's public speeches, dressed in the costumes of the characters from the dystopian novel, where totalitarian Christianity rules the US. I haven't seen many images of their protests in Polish media, but HuffPost and Hollywood Reporter ran a story about them – first step to becoming the next Polish government in exile taken.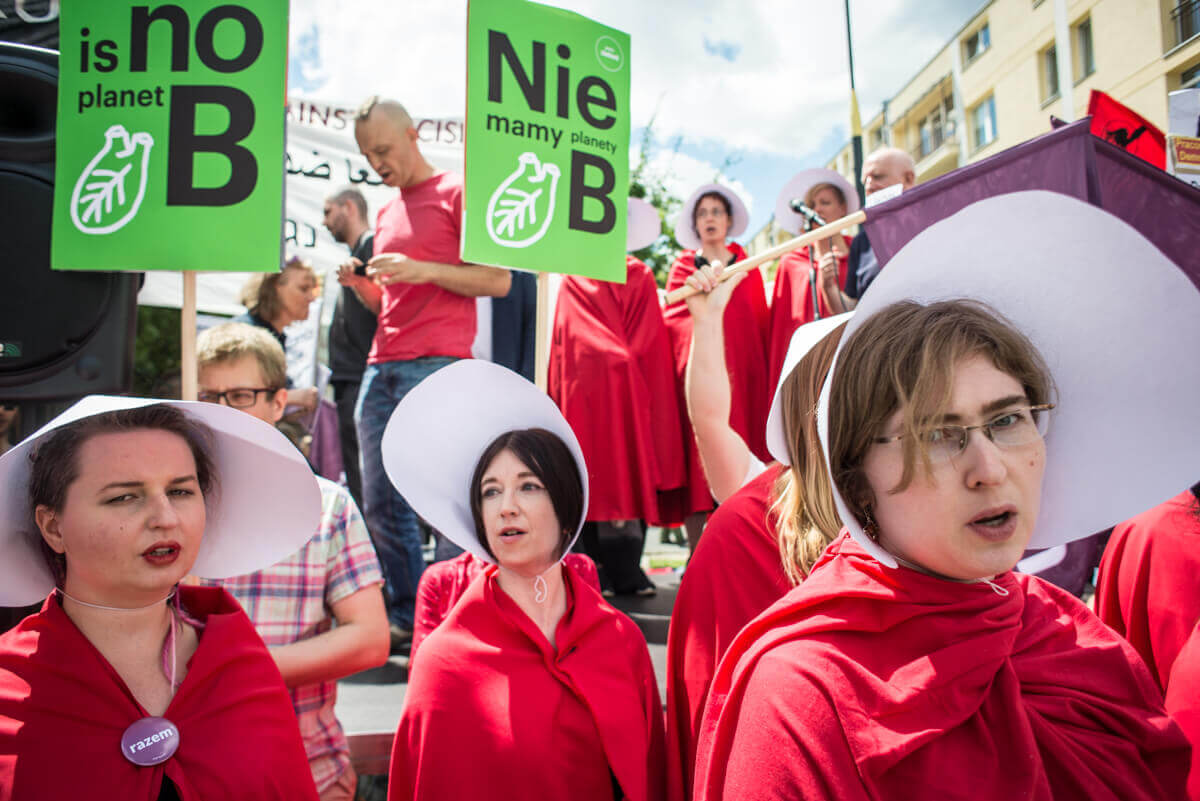 3.
"We want Agata Duda to become the next president of Poland," wrote a few of my friends on Facebook right after Trump departed Poland for Hamburg. What happened? The answer was a few scrolls down, found in a perfect GIF. The Polish First Lady, Agata Duda dodges Trump's handshake and grabs Melania's instead. I'm not sure if that's enough of a move to become the next president, but remember the revolution won't be tweeted. It will come through GIFs.

4.
Trump showed the Polish people the art of the deal. He ensured that Poland will buy the Patriot surface-to-air missile system and American gas in the near future. All that for the bargain price of not mixing up Poland with Holland, and a few platitudes on how strong is the Polish spirit (not to be mistaken with spirits).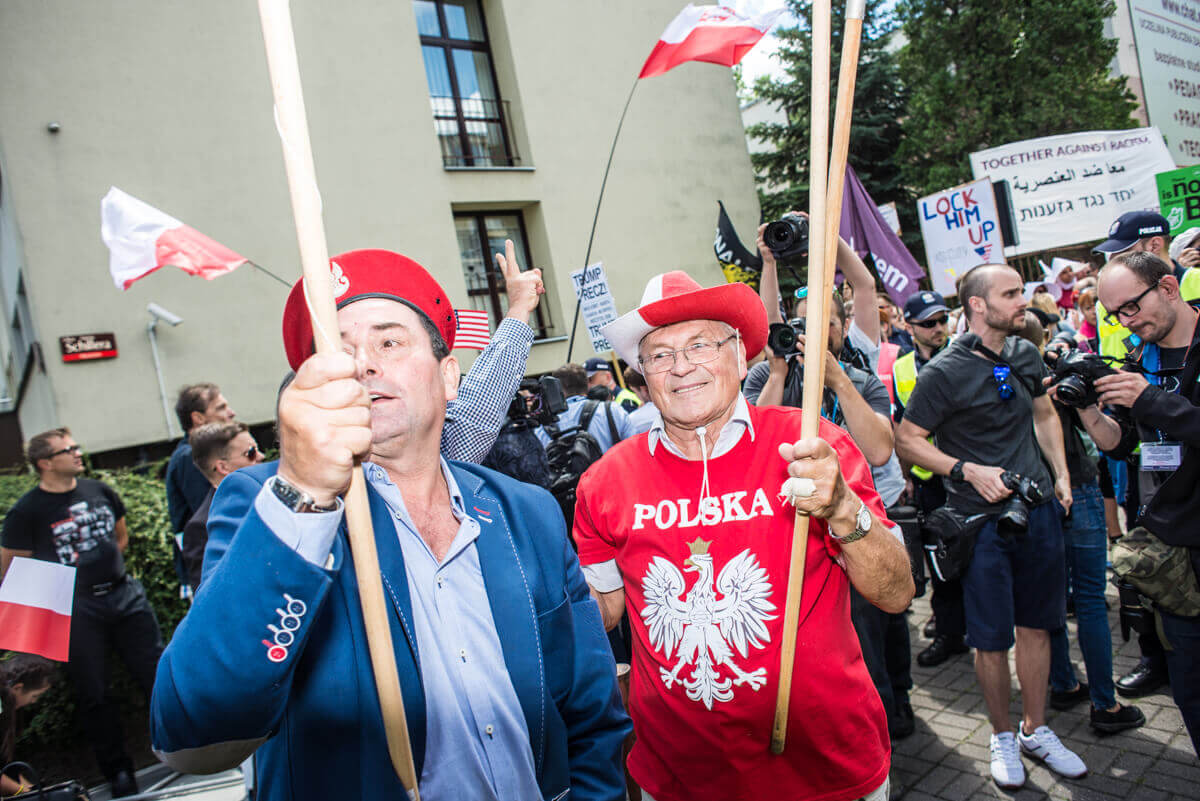 5.
Finally, I'll have my own clean and wholesome memory of Poland being treated as though it is the 51st state of the United States of America. Warsaw was flooded with people wearing cowboy hats and Trump emblems all day long. I asked my older colleagues if they ever remembered an American president being cheered so servilely. They told me that there was something similar in Albania when George W. Bush visited there in 2007. But at least there, in Albania, someone was bold enough to steal Bush's wristwatch when he was having his rock-star pope moment in the crowd.