What is all the fuss about March 8 in Poland? In communist times that was when the TV showed women receiving carnations in their workplaces. Then, in the 90s, modest tulips replaced carnations. Almost ten years later a group of women academics took to the streets – Agnieszka Graff, Elżbieta Korolczuk and Kazia Szczuka. It was the beginning of the Manifas – feminist demonstrations held around International Women's Day in several Polish cities. For women, feminists and their friends that's what the fuss is now about.
In the 90s, modest tulips replaced carnations.
Manifa is one of the initiatives that for years has engaged many Polish women and men. It is no longer just an event for women academics and young female PhD students. You will meet everyone at the Manifa – retired women and high school pupils, mothers with their children, their male and female partners, singles, sex workers and women from abroad.
These women are involved in many initiatives that do not always attract media attention or are granted interviews on morning TV shows. Their work and splendid ideas form the basis of what has become the new Polish feminism. They are so many that I am sure I won't be able to do justice to all, but I wish to present some of them, nonetheless. You can follow them on Facebook and Instagram. Do listen to their music, read their books. Pay them a visit when you happen to pass through Warsaw or other cities. You are sure to remember those encounters for years to come.
Siksa
A punk girl, although she would not call herself that. For her, siksa ('missie') means a little girl. Siksa sings, and she does get personal. She sings about verbal violence, about rough, objectifying treatment of the feminine body. She sings about sexism. About rape. You better go to her concert to understand what it is about. And you better watch out, extreme-right folk might be planning to come too. They have been popping in to some of her gigs. They are not likely to harm you, though. Just let Siksa deal with it, she'll manage beautifully.
You better go to her concert to understand what it is about.
Gang Śródmieście (Downtown Gang)
A feminist band born in a "bordello".  They are three friends, wearing masks, glitter and cage veils, making up a gang. A community opening out towards other women. Talking to Wiktoria Bieliaszyn at Krytyka Polityczna, they said: "We ask women to tell us their stories, and then we write songs about them. We want to build solidarity and sisterhood, but with a rakish flair. And we want to fight for our common cause not on the barricades, but as a guerrilla, grassroots thing, emerging from downtown."
Kosmos, Szajn, Girls Room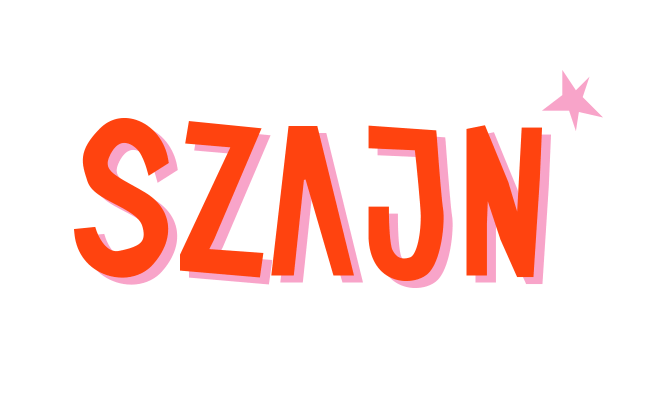 As a little girl I used to buy Bravo at a local newsagent's. There, I read about a fight between Christina Aguilera and Britney Spears, and I learned Enrique Iglesias's songs by heart. Eminem posters from Bravo covered my walls. And then I reached puberty and switched to Bravo Girl. My older friends were reading Filipinka – a girl's magazine, and then there was nothing for a long, long time. That's how the Internet teen magazine "Szajn":(pronounced 'shine') and paper Kosmos ('cosmos') for girls started. Girls Room is for the young and the old alike. The current issue is about periods, so if you want to learn how much better a mooncup is than tampons – you better hurry to your local newsagent's.
We want to build solidarity and sisterhood, but with a rakish flair.
Opowieści na dobranoc dla młodych buntowniczek (Nightime Stories for Young Rebel Girls), Superbohaterki (Superwomenheroes), Damy, dziewuchy, dziewczyny (Damsels, tomboys, girls)
For little ones and big ones, for women, little women, tomboys, heroes and rebels. Little girls are now growing up learning about great women artists, philosophers, astronauts and engineers. They will know their life stories and, perhaps, someday they will wish to do robotics, game coding or ship building. Or they will get inspired by stories of Polish women they will have never have heard about during history classes, such as Henryka Pustowójtówna, a hero of the January Uprising, or Irena Sendler, risking her life to save Jewish people, who very few dared to help back then. Maybe they will want to go bouldering and then, in the future, will climb all the highest mountains, just like Wanda Rutkiewicz wished?
Przy Kawie o Sprawie (Coffee Time About the Cause)
Are you really pissed off with the fact that TV shows only seem to host men talking politics? The men-sociologists, men-scientists, men-politicians. They get all wound up and talk about stuff that is, surely, women's business only – especially abortion! So, these strong women-journalists, women-sociologists and women-scientists decided to do something about it. They set up a studio where they talk, sarcastically, about viagra and male masturbation. How about we ban these?
How about we ban these?
Kuchnia Konfliktu
One of the best eateries in the capital. They serve leek cream soup, tabbouleh and baked aubergines. At the Conflict Kitchen you can learn about dishes and tastes from countries that have become a conflict zone. The food preparation is supervised by migrants from Dagestan, Afghanistan, Chechnya, Iraq and Tajikistan. The Kitchen was created by Jarmiła Rybicka and Paulina Milewska. Both defend human rights and help people in need. Through the Kitchen one of the homeless employees found a home, while another successfully negotiated the procedural jungle to obtain a residence permit in Poland. Feminism is solidarity and sisterhood, especially with the most vulnerable.
Zofia Krawiec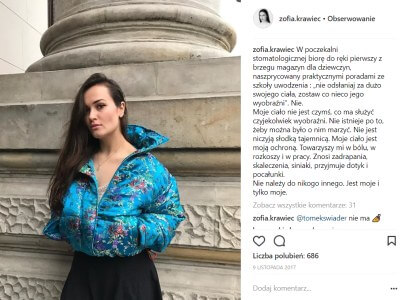 The selfie-feminism. Among Instagram pics of sadness, tears, pink ballet shoes, glitter, a cute dog and bath foam, you can find quotes from Sylvia Plath or Simone de Beauvoir. You can be a white brunette with long hair, ridiculed by women academics for posting pictures that are said to make no sense, to be Instagram pseudo-artworks.  One can write PhD dissertations and fiercely critique the fact that there is no social change in it. But teenagers don't mind. If anyone wants to share their tears and sadness with the Instagram girl – whose pictures bear captions: "the body does not serve anyone's imagination (…) it bears scratches, cuts and bruises, it takes on touch and kisses. It does not belong to anyone else. It is mine and mine only" – then it is perhaps better that they do it with Zofia Krawiec, and not the 'Perfect Housewife' (and btw. the 'Shitty Housewife' – Chujowa Pani Domu – is a great blog too!)
Abortion Dream Team
Do you know that one out of three of your friends has had an abortion? No, that's OK, that's fine. Abortion is OK, you know? There is nothing wrong with it. You don't have to be ashamed.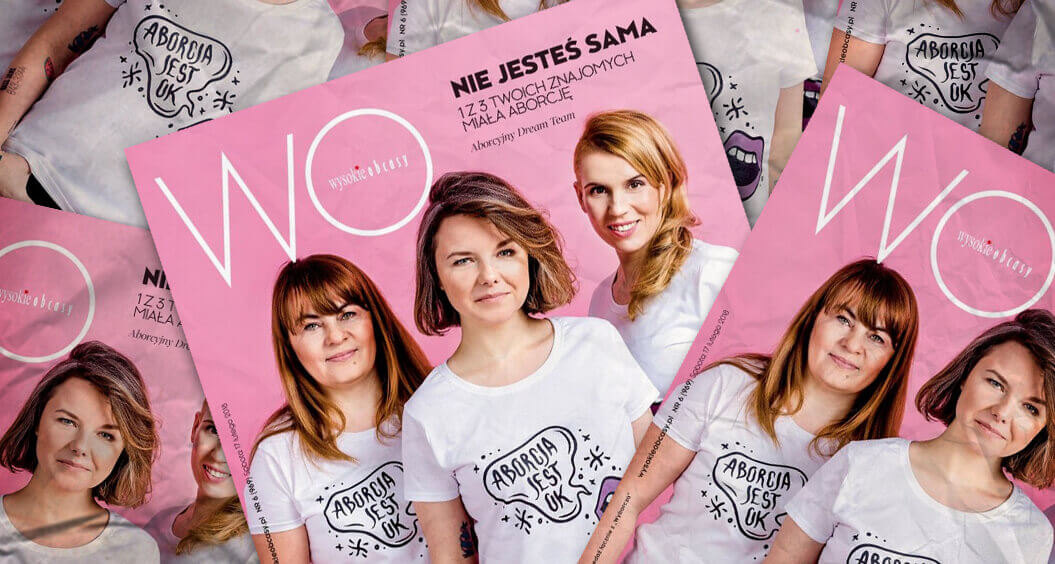 What's that about? It is about a group of women who claim that we should speak about abortion as-an-ordinary-thing, just like we speak about tampons in the girls' locker room. The girls want to talk about abortion without drama and without fear. That is why they tour Poland and talk about drug-induced abortion and other methods of stopping pregnancy. Let's be frank: in Poland abortion should be legal, accessible, on demand, safe, and … sure enough, rare. It is not like the bloody scenes and posters put up by nationalists show it. They should stick those posters up their a**. Is presenting another image of abortion bad? The cover picture in Wysokie Obcasy magazine that published an interview with the girls showed them wearing t-shirts saying: "Abortion is OK!". Some people in Poland were appalled by the cover, some are still cheering for the girls. And it is great that they do because the team are doing a terrific job.
#sexedpl
A campaign run by a fashion model Anja Rubik. One can get really angry with what is going on in Poland. No sex education in schools – surely, the belief some teens hold, that you can get rid of sperm using Coca-Cola, is a sign of a major breakdown. Anja, together with Monika Brodka, Robert Biedroń and Maciej Stuhr made clips where they share their knowledge. May they continue and may it reach schools. May someone finally educate young people, as the right-wing education minister Anna Zalewska is clearly not fit for the job.
The vlog for anyone wishing to be happy, run by the least shy woman in the world.
Pink Candy
Since we're speaking about sex – let's hear about it in the coziness of our home – while we clean, bake bread, or put on make-up before going to work. Pink Candy makes movies in which sex, periods and contraception are no longer taboo. Not sure which lubricant is going to be the best for sex? How to put on a condom? Is bleeding in the middle of your menstrual cycle something to worry about? And how do we generally speak about IT? A vlog for women and their partners of both genders. The vlog for anyone wishing to be happy, run by the least shy woman in the world – the sexuality educator Natalia Trybus.