We call for the immediate release of the mayor of Riace, Mimmo Lucano. We stand with him for an open, humanist and democratic Europe!
On Tuesday, 2nd October, we have learned that there are many treats to solidarity. One of them: deprivation of freedom. What we now know is that, Mimmo Lucano, the mayor of Riace in Calabria, Southern Italy, was arrested. Riace has accommodated at least 6,000 migrants since 1998, when a boat of Kurdish refugees fleeing repression in Turkey and Iraq landed on the Calabrese coast a few kilometres from the town. Mimmo Lucano stands out because he has been an inspiration to so many. Not only for us, activists, but also for other cities, villages, neighbourhoods… For the Italian government the accusations are: facilitating "illegal immigration" and "fraudulent direct award of the waste management services", but there is only one name for his "crime": solidarity.
A few weeks ago, Mimmo Lucano participated at our Congress 'What Comes After the Nation State?' in Berlin on a panel about the role of cities in welcoming refugees. He brought his innovative model, with which he managed to govern the city of solidarity despite continuous pressures and threats, becoming a global example in leadership and of solidarity. Mimmo Lucano addressed the audience with a simple, but powerful message, now presumably echoing in everybody's ears: "We have a reason to be afraid, but I believe that democracy and human rights, a sense of dignity and brotherhood cannot be defeated". Lucano had shared this panel with Gesine Schwan, the founder of the Humboldt Viadrina Forum Berlin and a former German presidential candidate who has become recognised for her concrete proposal of developing a European funding for cities that are aiming to welcome migrants.
Gesine has recorded a message of support with European Alternatives to show her solidarity:
But she is not the only one. The German filmmaker Wim Wenders, internationally known for films such as Paris, Texas or Wings of Desire, 10 years ago was inspired by the integration model set by an idyllic town in Calabria. He made a short documentary called "Il Volo" (The Flight) in 2009 about Riace, shot in 3-D. Back then, Lucano, the courageous mayor, recalled how the transformation of Riace began. "A boat carrying some 250 Kurds (men, women and children) was brought by the wind to our shores," he said, referring to a boatload of people who had probably set off from North Africa in the hope of reaching Europe. "At the time, Riace was dying," and what Lucano thought was that the refugees were simply following in the footsteps of Greeks, Arabs, Normans and other past visitors. Wim Wenders was about to shoot a short fictional story about migration in another nearby town, Badolato. But later on he changed his mind. It was enough to meet refugee children – three Roma brothers from Serbia and a nine-year-old Afghan boy called Ramadullah – who were living in Riace. After that, Wenders decided to make something longer, which would tell their story and that of the mayor and his vision for the town.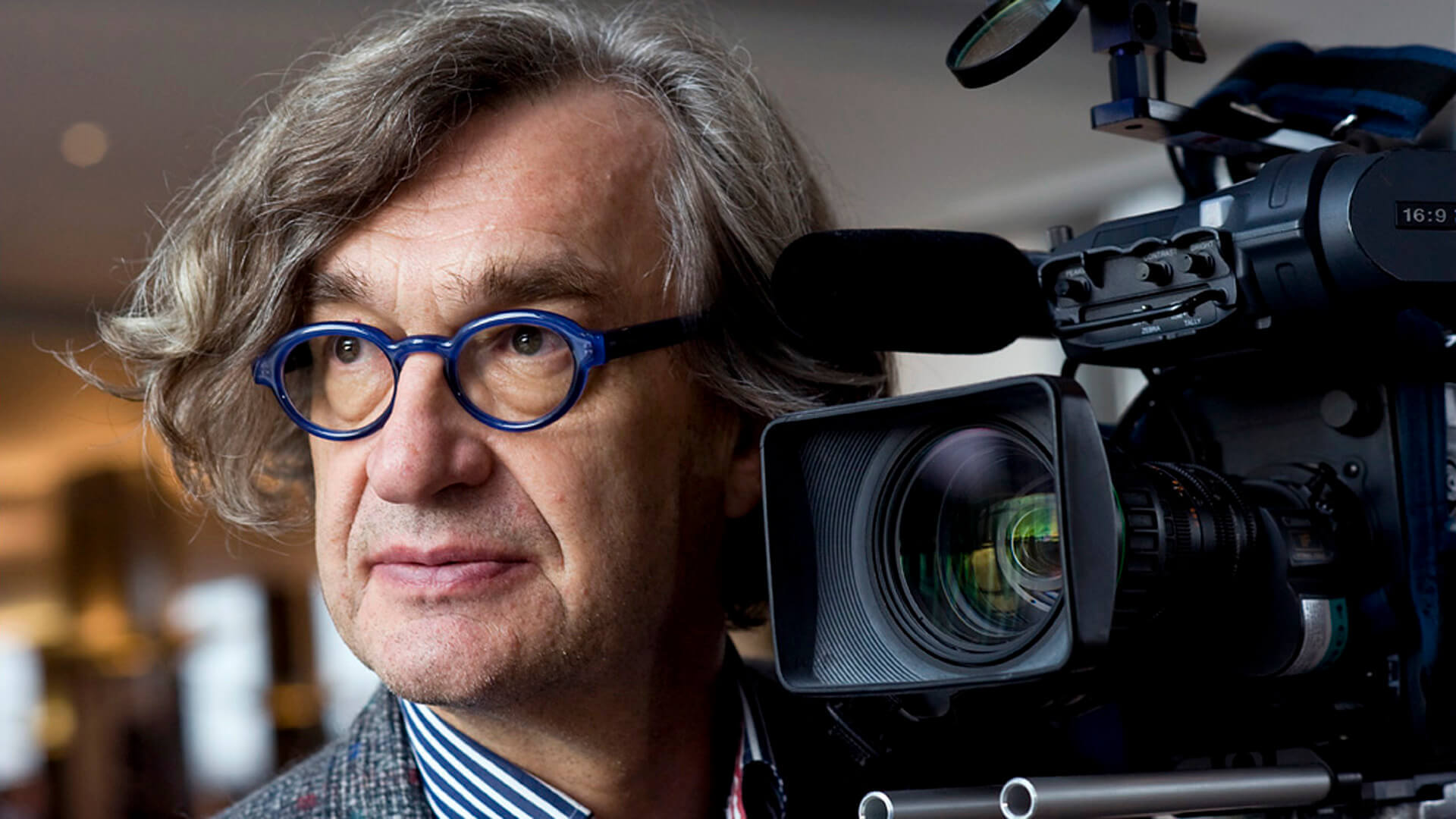 European Alternatives contacted Wim Wenders to mobilise international support for Mimmo Lucano and he sent a message of support with a reminder of the fragile time we are in:
"If we start arresting and imprisoning people of good will, visionaries and great Europeans like "Mimmo" Domenico Lucano, then we can soon give up on the entire idea of our European culture. "Liberty, equality and fraternity" are written in big letters over our continent, but "oppression, exclusion and hostility" are becoming the new slogans of nationalists all over Europe who seem to forget which misery and bloodshed their ideology brought over our home continent. The past cannot be Europe's future! As I made a film about Riace and Mimmo in 2009 already, I'm probably part of the "do-gooders" or "bleeding hearts" that Italy's Matteo Salvini is talking about. Frankly, I'd rather be one of these "buonisti" for my entire life than one of his "cattivisti" for one second."
***
In a country where racism and hate against migrants is institutionalized by the home minister of Italy, Matteo Salvini, where  mayors who welcome refugees are arrested, the time to mobilize and stand up against the rise of the far right is now. Support Mimmo Lucano on social media with hashtags #iostoconRiace, #FreeMimmoLucano, #iostoconmimmolucano, join the protests on 6th October in Riace and towns and cities around Europe (e.g. in Berlin), and send us your message of support!
Listen to Mimmo Lucano's message addressed to the audience of the European Alternatives Congress "What comes after the nation-state":